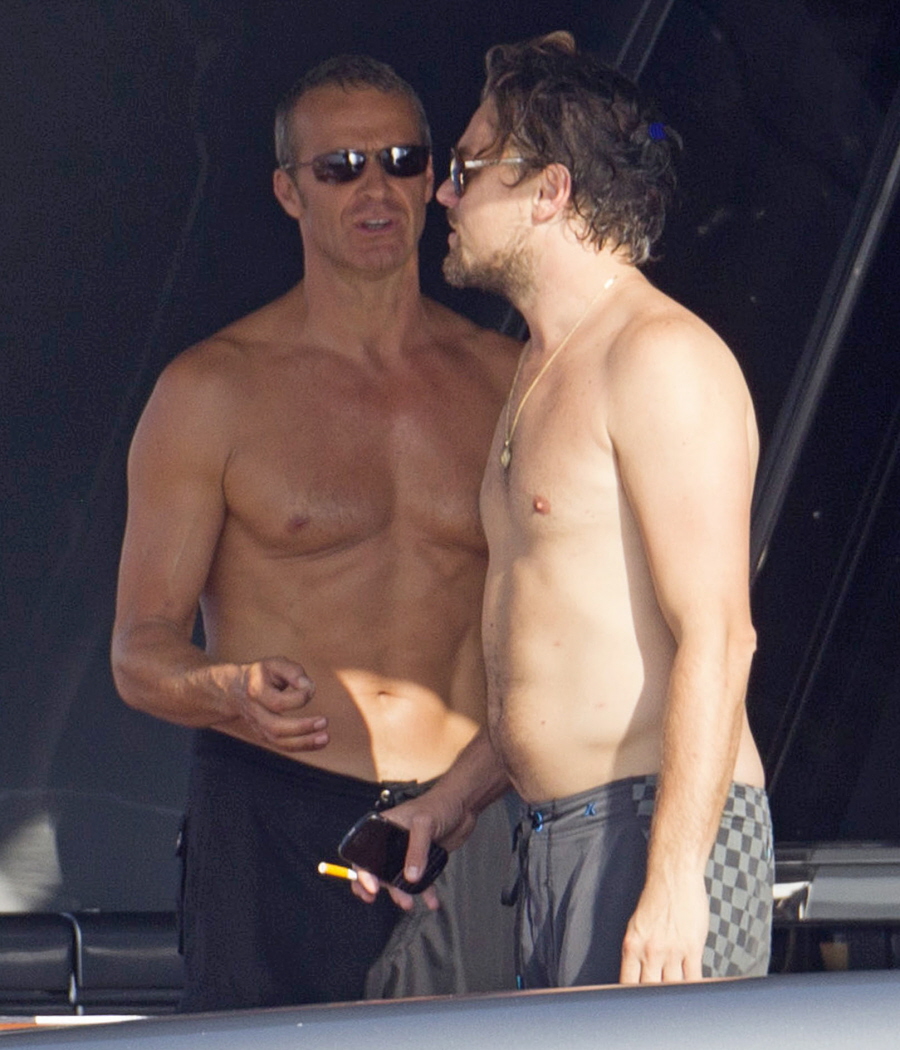 Here are just a handful of photos from Leonardo DiCaprio's wild and crazy Ibiza vacation. I'm sure you've seen some of the other photos too – Leo got pap'd making out with his summer girlfriend Toni Garrn, and I guess the paparazzi have just completely decamped to Ibiza, waiting out more photos of Leo and his friends. I see Ethan Suplee in these photos – he's an old-school member of the P-ssy Posse. Vladimir Doronin also seems to be on the yacht in these photos – this is possibly Doronin's yacht. Vlad and Leo became bros years ago, back when Vlad only got invited to Hollywood events because of Naomi Campbell. I don't see Vlad's girlfriend Luo Zilin in these photos, but maybe I'm not looking hard enough… oh, wait!! I see her.
When Leo wants to "hide" from the paps, he puts a towel over his head and wanders around. But other times, it seems like he doesn't care and he's just living his life. I guess he's taking precautions not to get pap'd making out with Toni again though. And I have to say… the photos of Leo in the white t-shirt… that's the most attractive he's looked in a while.
Apparently, the activity with the weird boot things is called "flyboarding". It looks crazy-dangerous.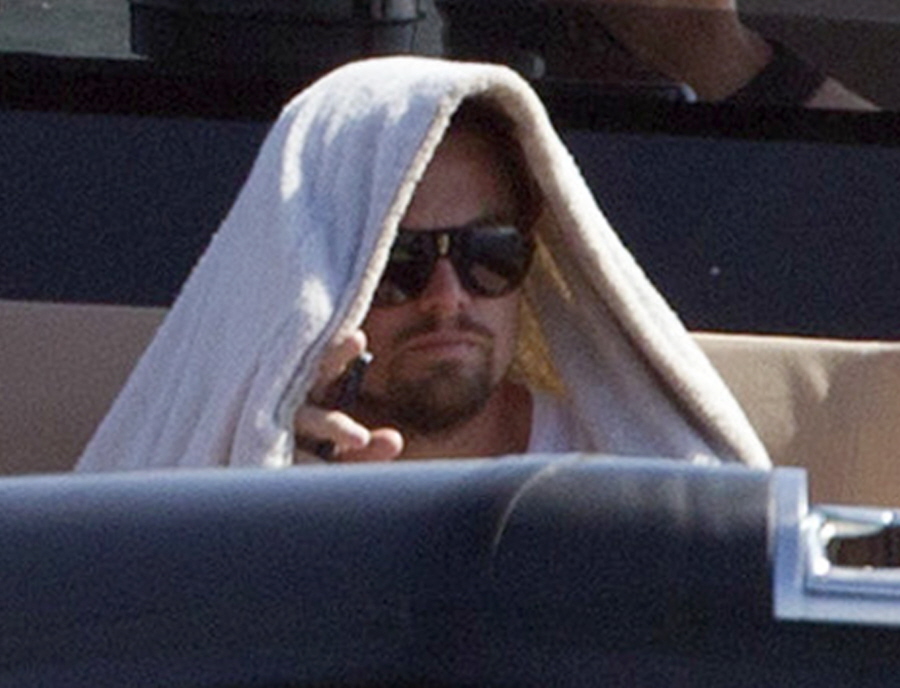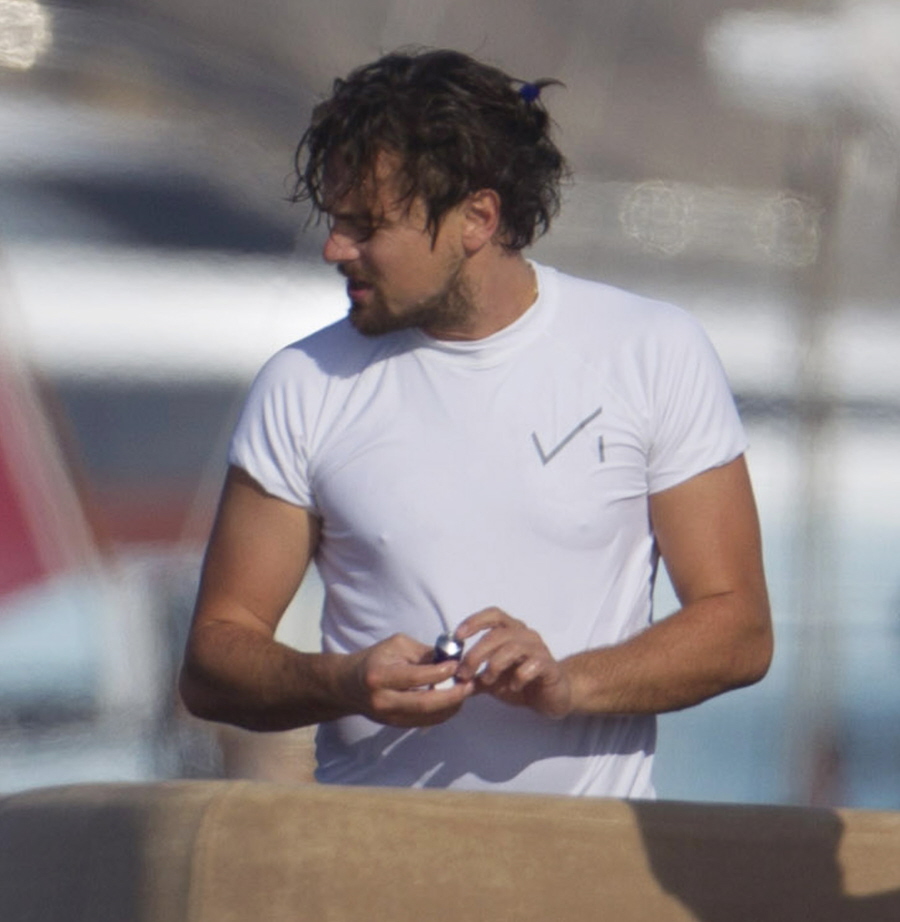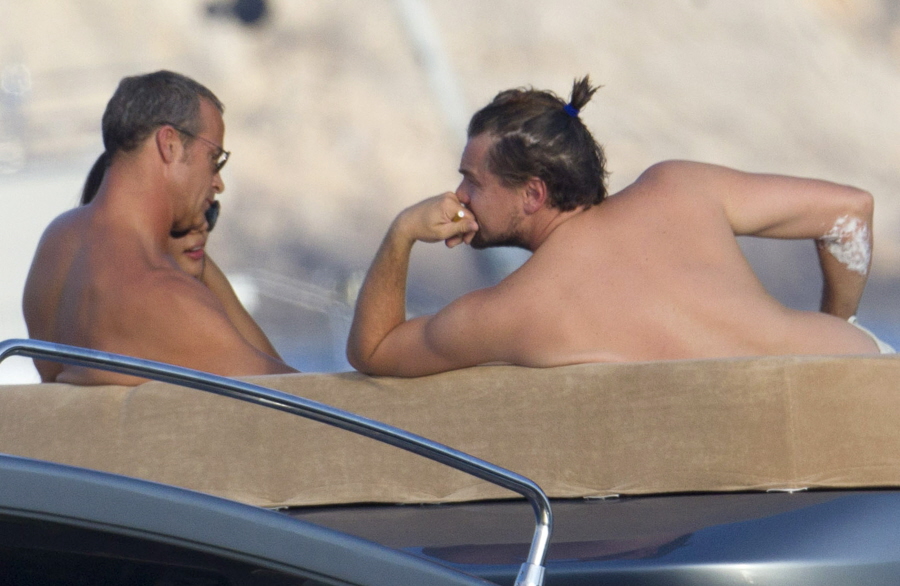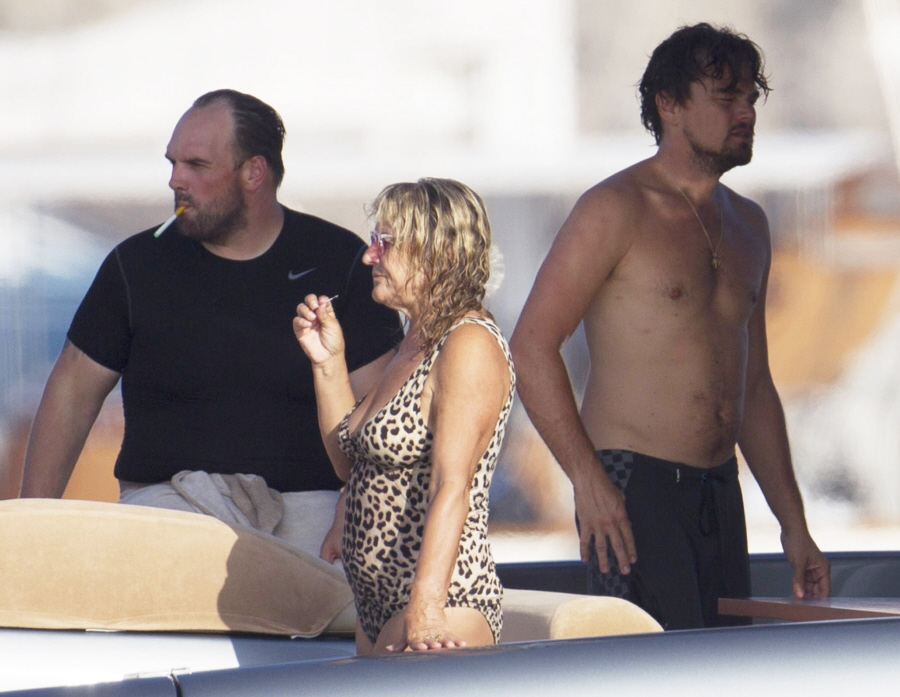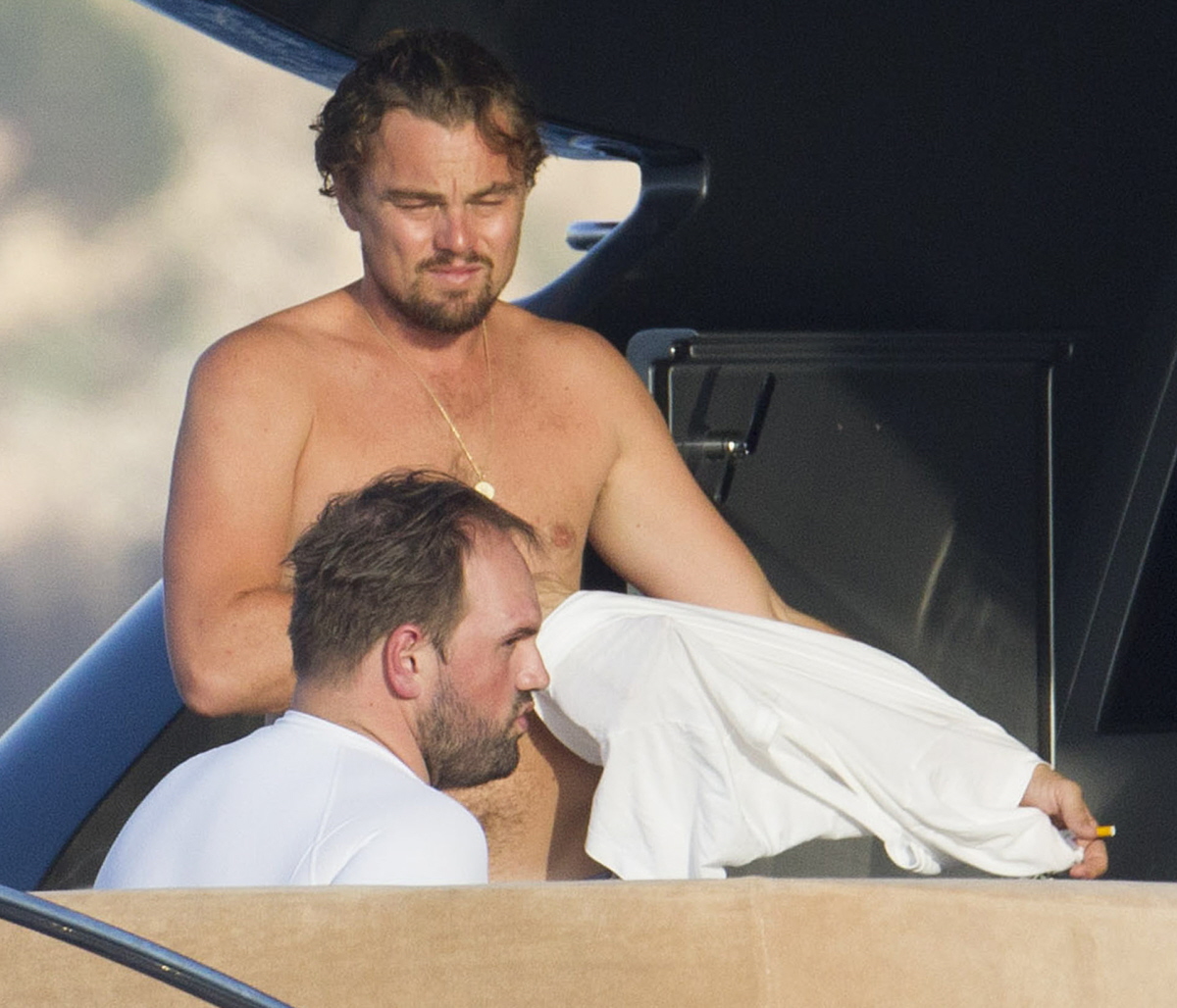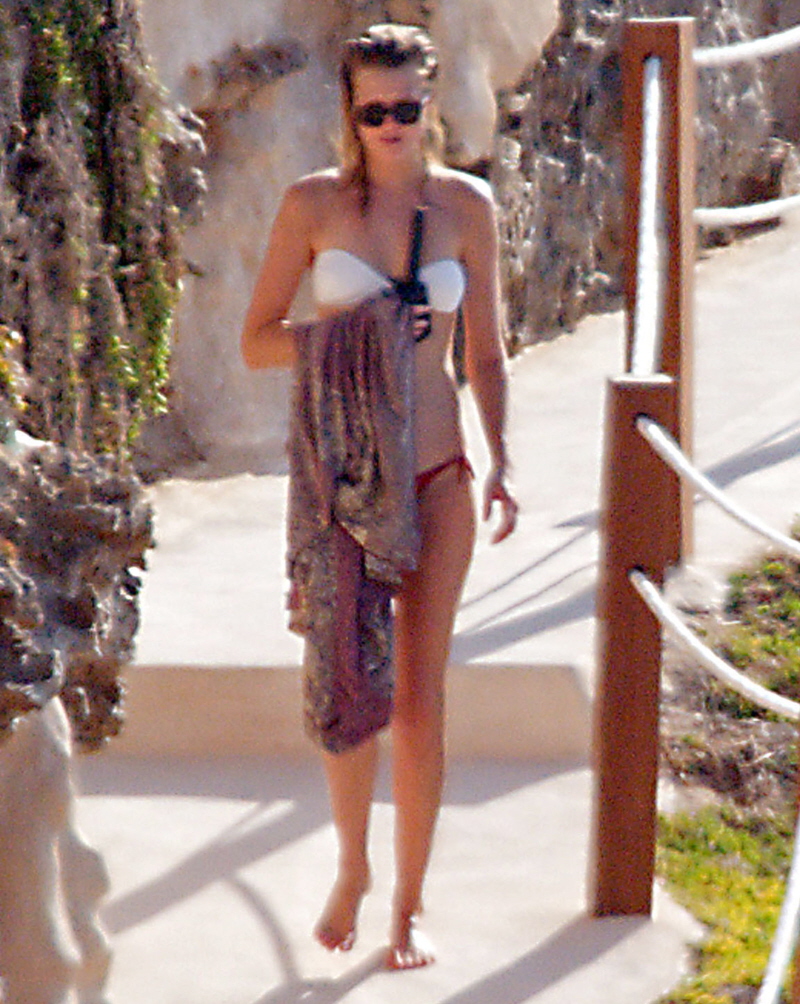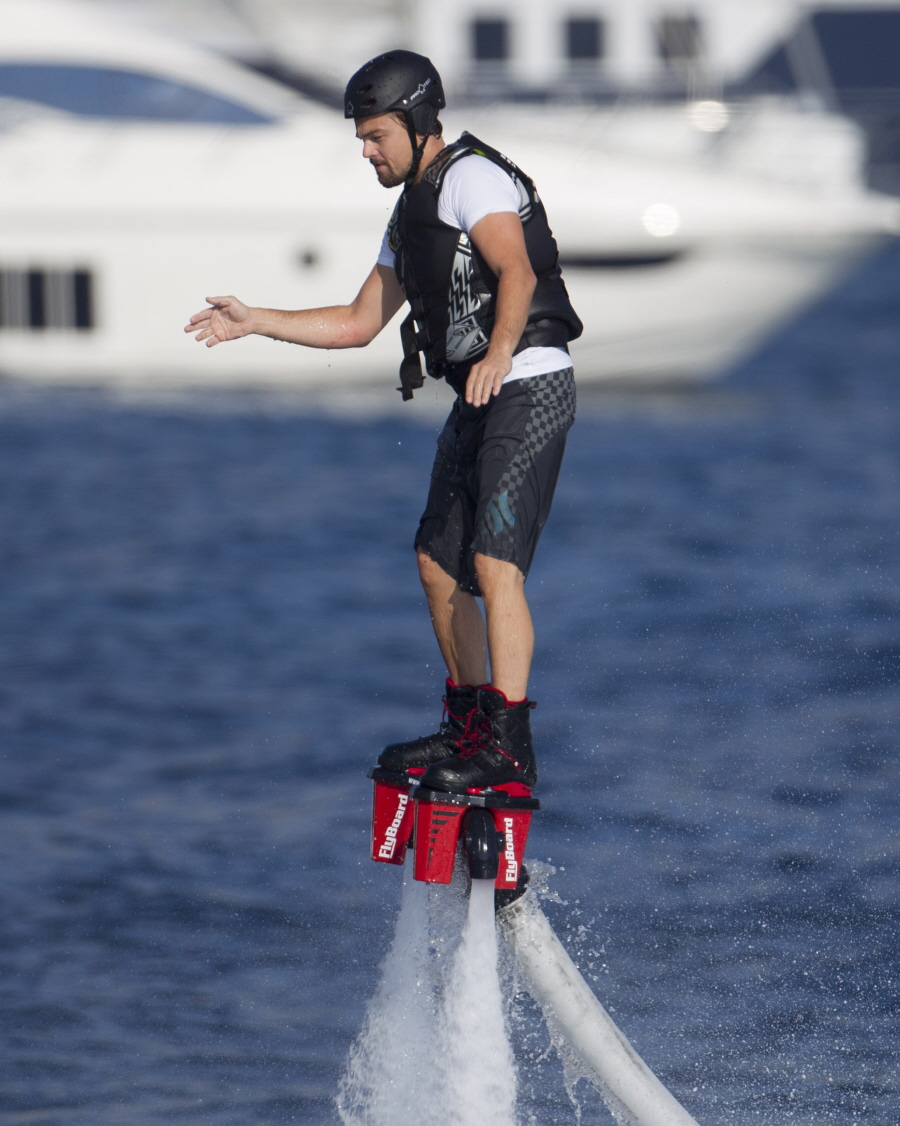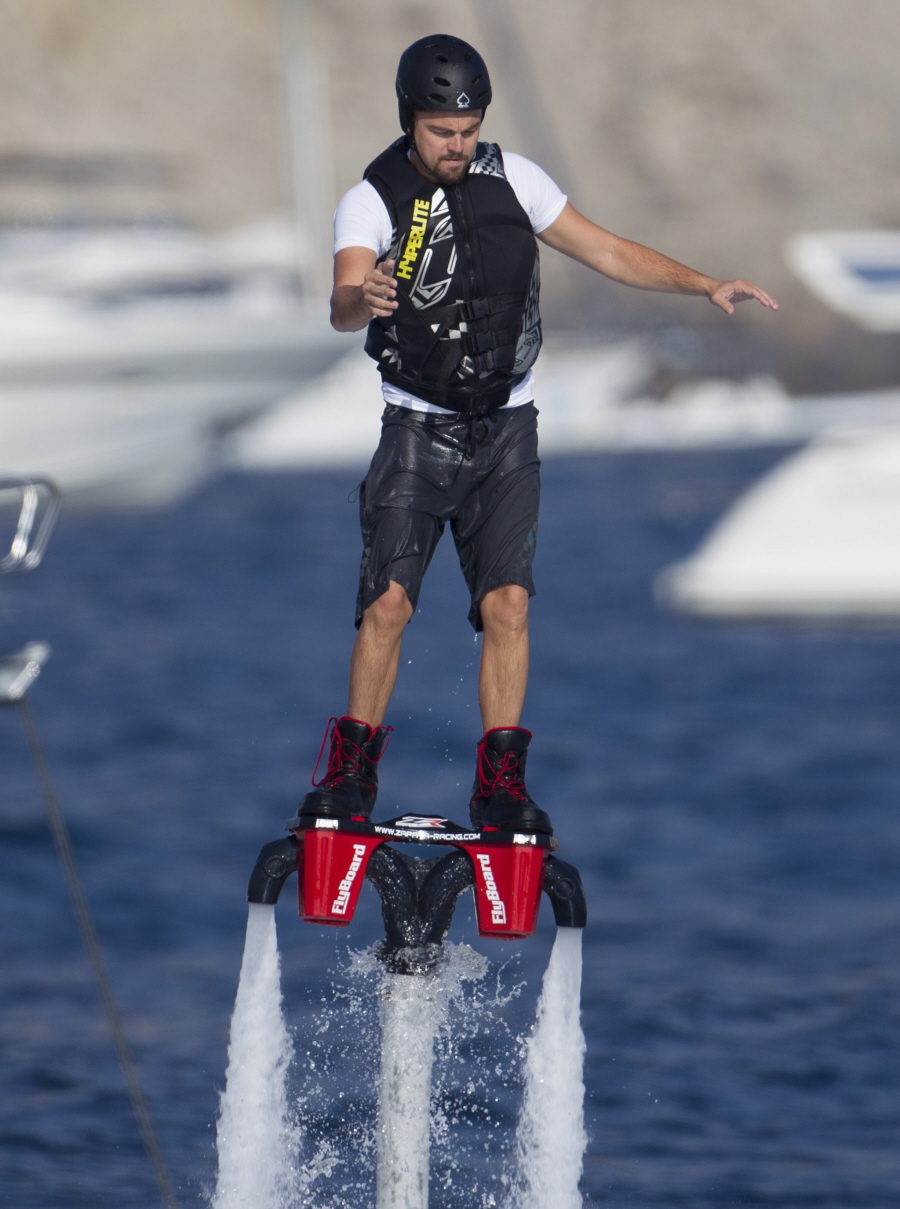 Photos courtesy of Fame/Flynet.