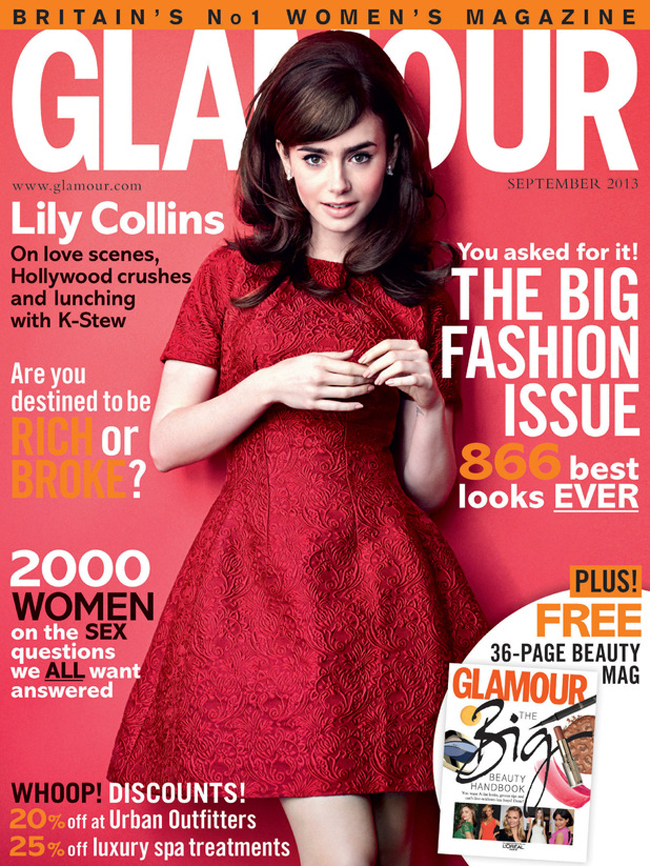 Lily Collins covers the September issue of Glamour UK to promote her leading-lady role in The Mortal Instruments: City of Bones, which hits theaters (stateside) on August 21. I think this franchise has a decent chance of survival (that is, if one pits it against the likes of Beautiful Creatures with Emmy Rossum) but has a very difficult box-office act to live up to in comparison to the recent performances of Hunger Games and (especially) Twilight. Of course, Lily has recently expressed a desire to have a career like Jennifer Lawrence or Kristen Stewart, and I think (even in the case of self-destructing KStew), she'd be lucky to have either. Hell, any actress would thank their lucky astrologer to have the career of either JLaw or KStew. Even though most of us realize that KStew is pretty much over, she's still got enough money to live comfortably for the rest of her grumpy life, right? That's the ultimate goal.
Back to Lily though because this Glamour shoot is rather gorgeous. I absolutely love the dress and big hair on the cover, and the editorial is rather sophisticated in a city-minded way. Nice puppy too! In the interview, Lily still has the accusation of nepotism on the brain. As she claimed a few months ago for the stateside edition of Glamour, Lily is claiming here that her career has nothing to do with her father, Phil. She also talks a little bit about her boyfriend, co-star Jamie Campbell Bower (who played one of the Voltari in the Twilight Saga). Here are some excerpts:
How she deals with love scenes: "In terms of kissing, I promise you that it is super awkward and super unsexy because everyone's staring. People are cast because they have chemistry. You're spending 24-hour days together and it's intense… plus you really get to know the best and worst sides of people — the rawest sides of people. You're perfect for the role because you have that connection with each other and sometimes that translates into more."

On the paps: "I had the experience with Kristen [Stewart, obvs] where there were paparazzi waiting outside a restaurant and we were followed afterwards, and I do think it's such a crazy job to follow someone in order to get a picture. I get how much pictures are worth, but that is just so bizarre to me. I had something similar when I went to the doctor's once. At that point I had only done two or three movies, but there were 15 people surrounding my car and I was freaking out. I found myself getting so stressed out that I had to force myself to put my seat belt on, because all I wanted to do was get out of there. I don't know how some people do it where they're pursued on freeways, but I have to remember to stay calm because that's when really dangerous situations come up."

Her relationship with Jamie : "I entered into this business knowing your private life can't always remain private. I don't feel the need to profess anything publicly or confirm something that in a normal situation you wouldn't have to speak out about. If I'm out and I'm photographed with someone, then that is what it is. [Jamie and I] took that chance and… whatever. It is what it is."

On the UK vs. the States: "People always ask if I feel more American or British. The truth is that I love the way of life, the humour and the fashion in Europe. I love the tea and the food. I feel at home when I'm back here: I feel like little Lily again. I love the casual, comfortable chic of LA. But at the same time I get to dress up a lot more when I'm in London. There's this funky, fresh, young vibe there and people can be very chic in either a very put-together way or a grunge way. People are who they are and I like that."

More denials of nepotism: "I never wanted to get a job because someone had made a phone call for me. Nobody has ever made a phone call for me. Weirdly, I enjoyed being knocked back at the beginning. Being told no so many times made being told yes that bit better."
[From Glamour]
You know, I really hate to give Lily a hard time on the subject of nepotism. Surely, she can't win on that topic, and she must feel the pressure to emphasize that she's done enough work on her own to conveniently excuse the overarching presence of her pop-star father. That must be a tough hurdle to overcome, but I think any inconvenience therein should be negated by a few doors that were necessarily opened by her last name, right? It's a conundrum, but I suspect that most of us wouldn't mind the plight of receiving a career boost at the hand of a famous parent.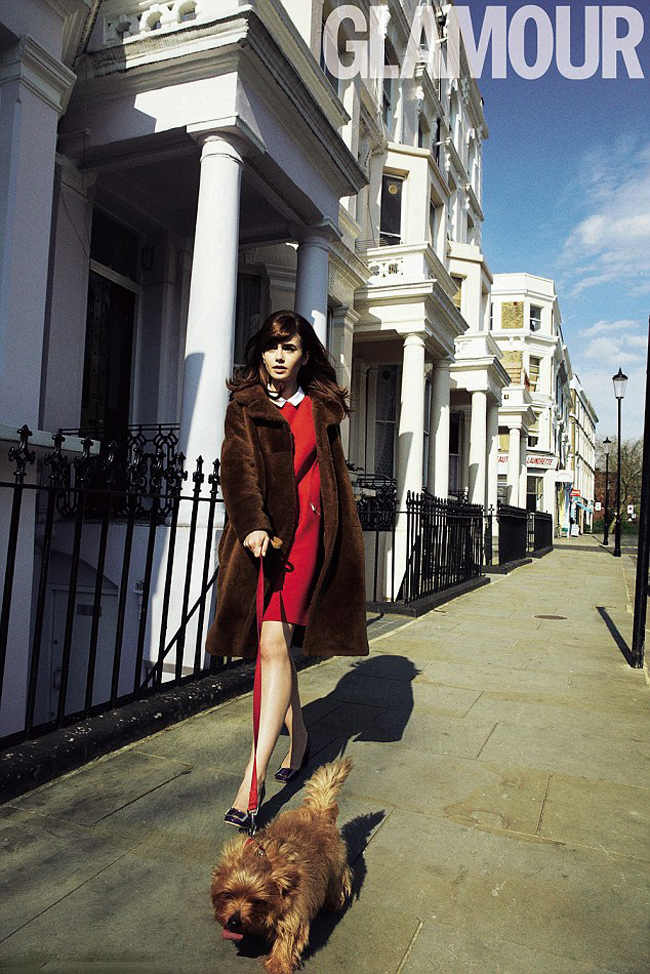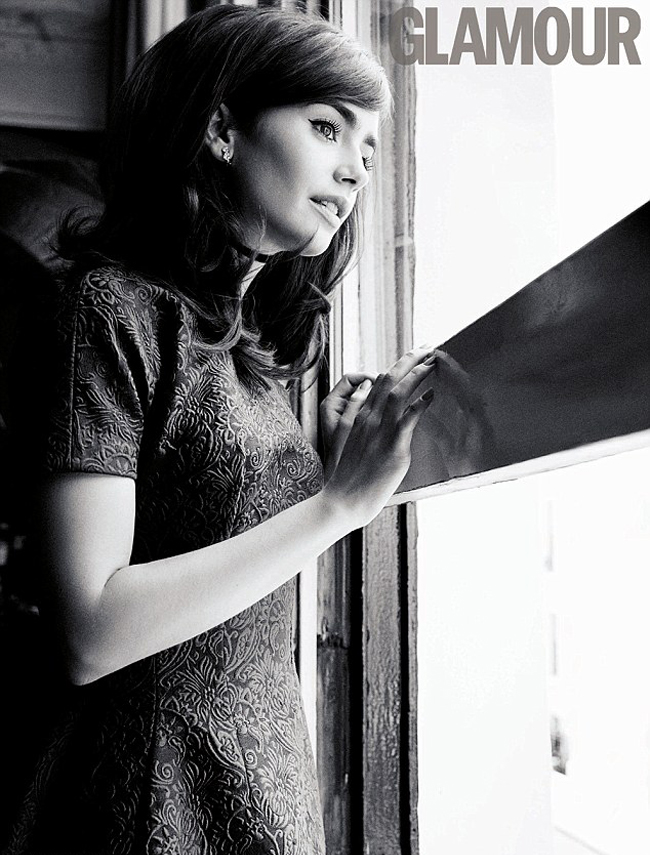 Photos courtesy of Glamour UK