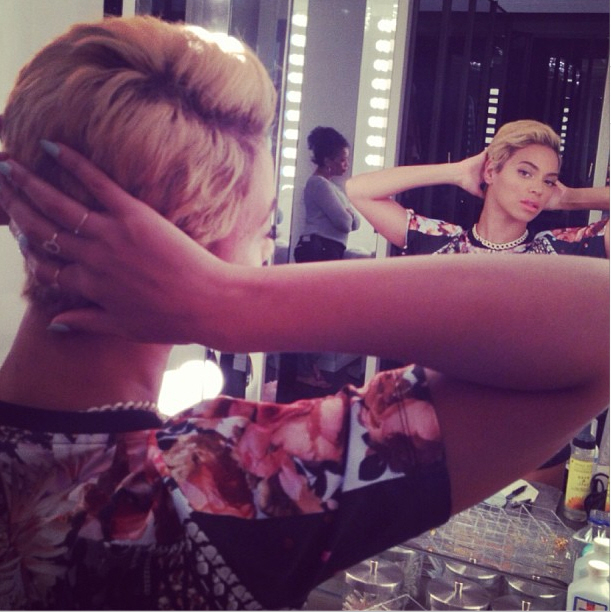 Yesterday, I read a lot of coverage about Beyonce's new hairstyle – as we discussed, she chopped off her weave and she now has a blonde-ish pixie cut that looks very much like Miley Cyrus's transitional pixie and/or Pink's daily hair. What was particularly funny about the coverage of Beyonce's hair was the subtle shade being thrown at Beyonce for her history of wearing such elaborate weaves, extensions and wigs. I can remember, years ago, when Beyonce appeared on Oprah (I think it was for Dreamgirls?) and Beyonce flat-out denied that she wore a weave, like she always just had her natural hair. Anyway, Beyonce's colorist gave an interview to Us Weekly about Bey's radical change and it just struck me as funny:
Beyonce is redefining the "Pixie Dream Girl" stereotype. On Wednesday, Aug. 7, the 31-year-old "Grown Woman" singer made headlines when she ditched her long locks in favor of a blonde pixie 'do. No explanation was offered along with the Instagram pictures of her new hair, but her colorist, Rita Hazan, tells Us Weekly it's a sign of Queen Bey's self-confidence.

"I was shocked. I think she was just feeling empowered, like a strong woman, and she said she's been feeling it for a long time," Hazan says of the star's stunning cropped coif. "She didn't want to hide behind her hair in real life."

In fact, Beyonce's long extensions have become a big part of her onstage persona. But Hazan, for one, loves the new look. "I'm so happy because the extensions give women the wrong expectation of what their hair should look like — it's great for onstage, but everyday women shouldn't have or want to have five pounds of hair on their head," she tells Us. "This hair is more natural, more realistic."

It's also much lighter — in more ways than one. Before Beyonce debuted the 'do, her hair "was a honey blonde, a darker blonde," Hazan explains. "[Dyeing] it took some time to do — like four hours — because we wanted to keep her natural color at the root so it would grow out well. We made it a champagne blonde — it's very old Hollywood, like a Marilyn Monroe blonde."

"This shade shows women of every color that they can wear this shade. Just make sure that it's healthy — healthy hair will keep the color longer," she adds. "My personal thought is that every woman can be blonde as long as it's the right shade of blonde for your skin color. And Beyonce pulls it off!"
Yeah, I don't think Rita Hazan knows what she's talking about. Not everyone should or can pull off ANY shade of blonde. I know I wouldn't be able to, nor would I want to with my Indian coloring. And that's fine – I love being a brunette. "Choosing to be a blonde" may be every woman's right, but that doesn't mean every woman should attempt it. And besides, Beyonce has done the long bleached-blonde extensions look enough times that she knows how much it really doesn't work on her.
Oh, and Beyonce's long-time hairstylist gave an interview to People as well – it sounds like Beyonce did not use this woman for the pixie cut, and the woman is rather depressed about her client's new look.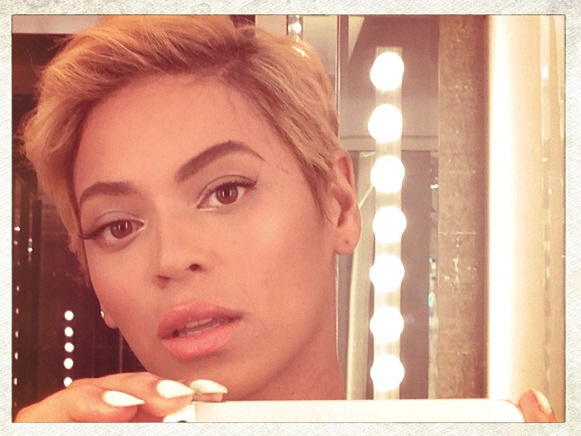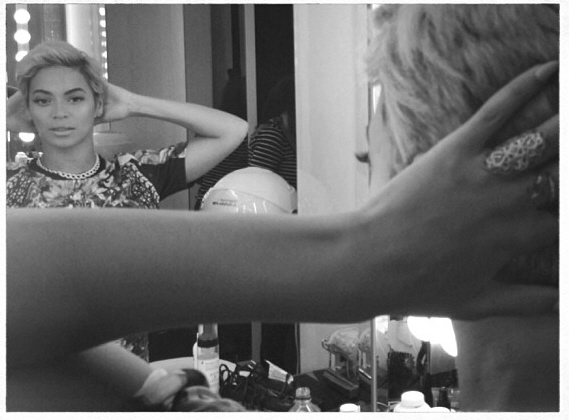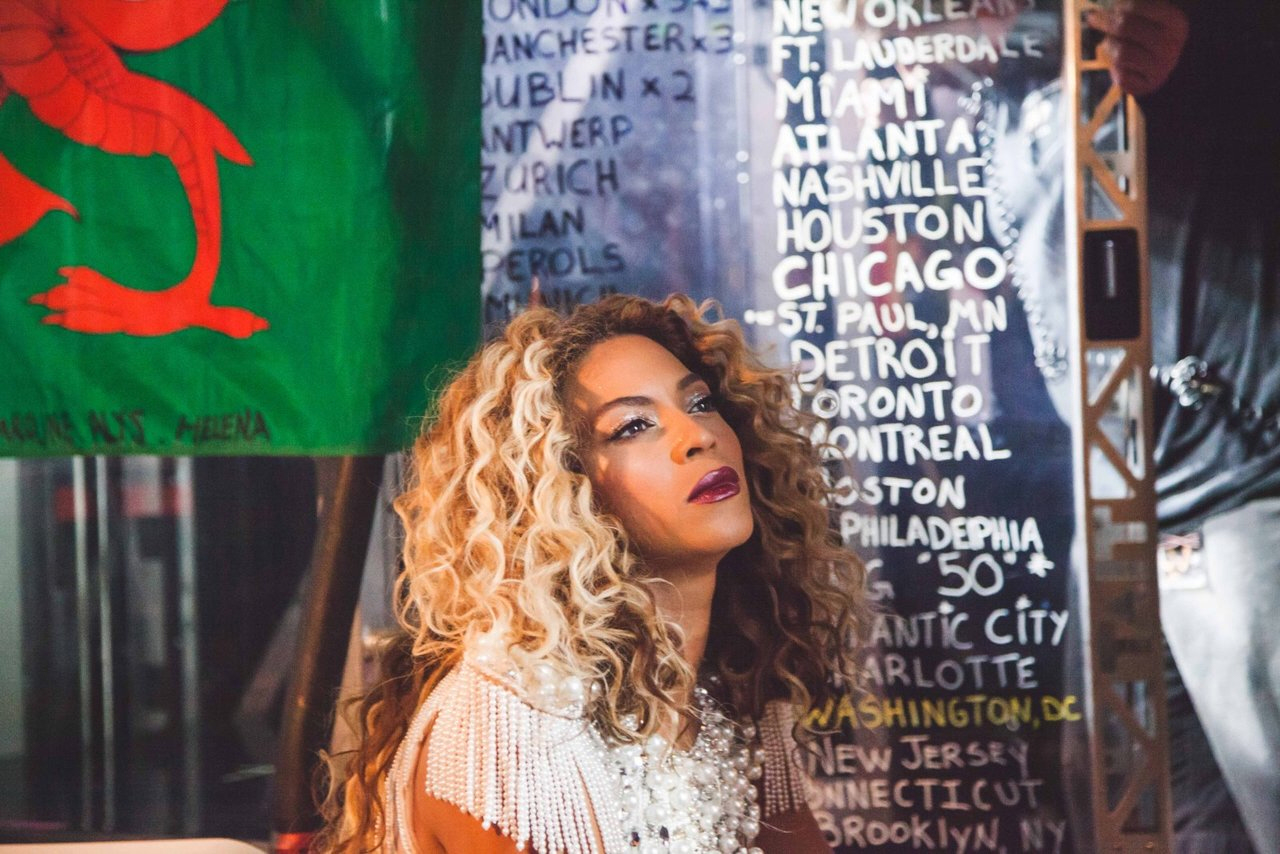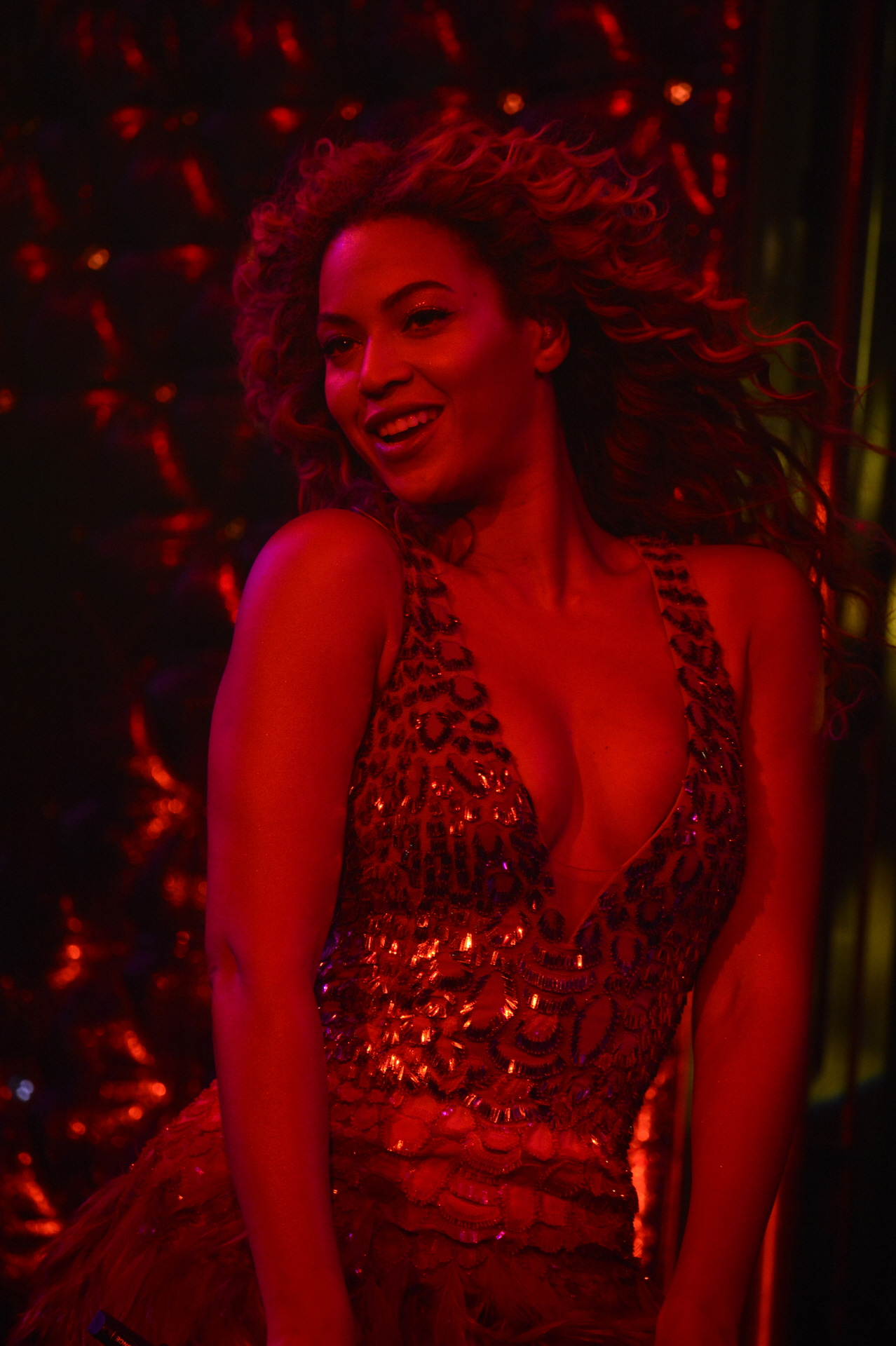 Photos courtesy of Beyonce's Tumblr, Instagram.