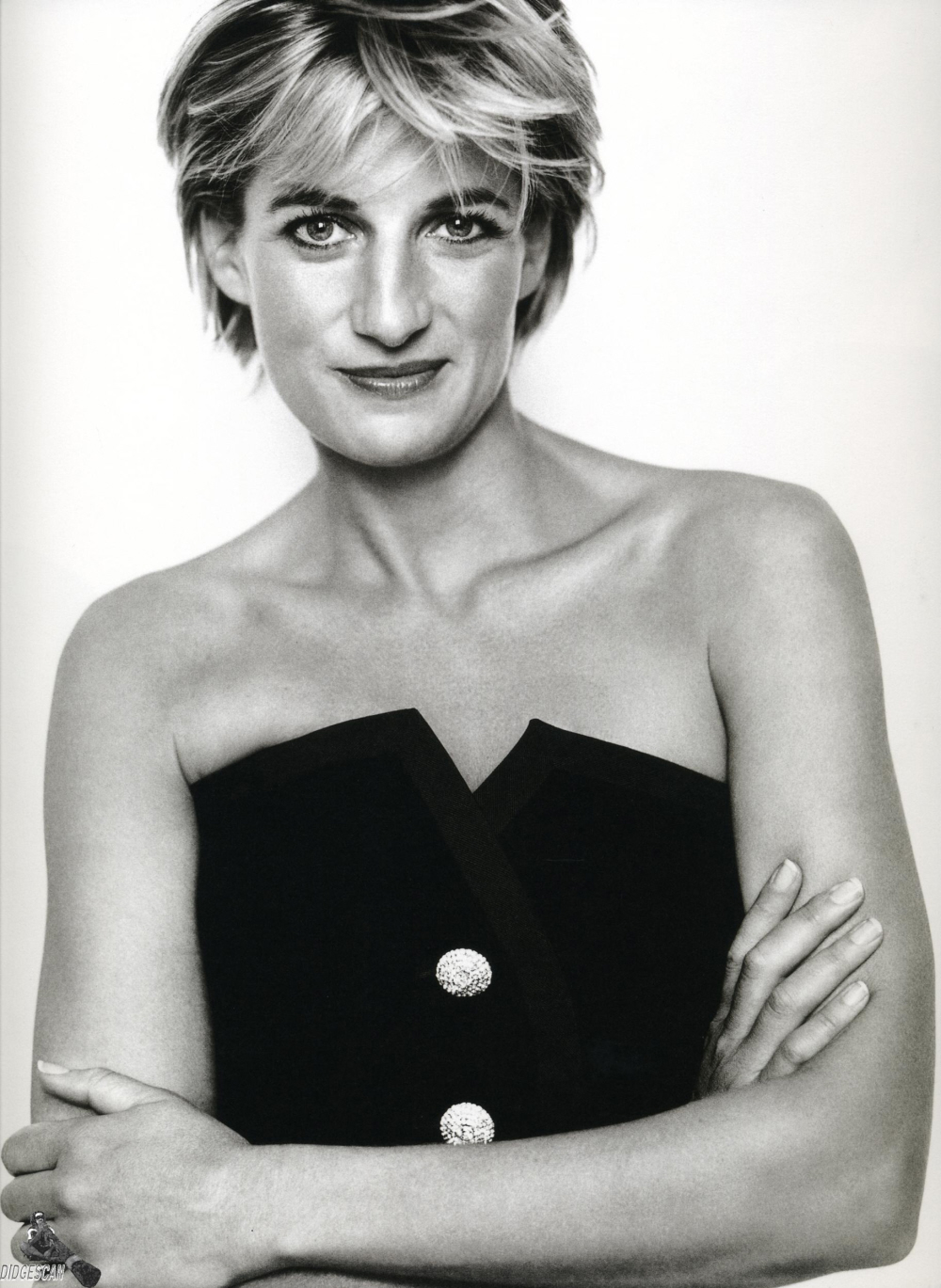 I have some somewhat interesting news about both of HRH Prince George of Cambridge's grandmothers. First, let's talk about Prince George's most famous grandmother, the grandmother he will sadly never know. August 31st will be the 16th anniversary of Diana's death. She would have been only 52 years old this year. You would have thought that after 16 years, they would just let her rest in peace, right? Not so much. Diana is featured on the September issue of Vogue, with a story about how she was really in love with Hasnat Khan, "the only man who never sold her out." And now this little piece of news as we come upon the terrible death anniversary – her death is being re-investigated following claims that it was a military (special forces) hit. A Sky News reporter claims: "The information we're told was passed to Scotland Yard quite recently through the Royal Military Police. It also includes, we understand, references to something known as Diana's diary." And here's what it COULD be about:
A newly revealed claim of conspiracy in the death of Princess Diana has royal watchers buzzing once again, nearly 16 years after the woman who would now be a royal grandmother died in a Paris car crash. But British police seem to be knocking down the claim — that the British military was involved in the deaths of Diana, her boyfriend and driver in August 1997.

"This is not a re-investigation," London police tersely stressed in a statement that revealed none of what it had been told.

The claim appears to have been sent first to military authorities and then London police by the parents-in-law of a British special forces sniper after his marriage had fallen apart, according to an article on the website of the Sunday People newspaper. It did not offer a source for its reporting. Sunday People said it had seen a seven-page handwritten letter by the in-laws alleging that the soldier, whom the newspaper did not name, had boasted to his wife that the elite British Special Air Service commando unit was behind the deaths.

The U.K.'s Ministry of Defence told CNN only that "this is for Metropolitan Police to investigate."

Military authorities have been aware of the claim since the 2011 court-martial of the soldier's former roommate on weapons charges, Sunday People reported. The unnamed soldier mentioned in the letter was a witness in that case, according to the newspaper.

Neither the Sunday People piece nor an earlier version carried by Press Association offered details of the claimed involvement by soldiers in the deaths.

Diana, 36, and Dodi Fayed, her 42-year-old boyfriend, died when the Mercedes-Benz they were traveling in hit a pillar in the Pont de l'Alma tunnel in Paris. They were being followed at the time by the paparazzi after leaving the Ritz Hotel. Their driver, Henri Paul, also killed, was drunk and driving at high speed, investigators concluded. Bodyguard Trevor Rees-Jones was the sole survivor.

A British coroner's inquest in 2008 concluded that their deaths were the result of "grossly negligent driving of the following vehicles and of the Mercedes." The inquest found no evidence of murder. Yet the deaths have always been paired with conspiracy theories accusing British and French intelligence services and members of British royalty of orchestrating her death. Diana remains wildly popular in death, and news of the new claim sparked an immediate surge in discussion of her death on news sites and social media.

It's unclear whether these allegations will make it any farther than previous claims have. London police certainly aren't about to make any big announcements, based on the terse closing line of their statement.

"Not Prepared to Discuss Further," Scotland Yard said in its statement.
After 16 years, do you think there's really all that much we don't already know? I mean, sure, there are some gaps in the information that has been publicly disseminated. I believe that Henri Paul was not only drunk off his face, but he was probably employed by one if not several spy agencies. I always thought that Trevor Rees-Jones (the only survivor of the crash) probably knew more about what happened than he said. But beyond that… what? Henri Paul was sh-tfaced and he lost control of the car. The paparazzi were in dangerous pursuit. Diana wasn't wearing her seatbelt. Why do we need to drag this up every few years?
As for Prince George's other grandmother, Carole Middleton, well… Prince George is going to be spending a lot of time with granny. A LOT. After spending four weeks at her mom's house, Kate has finally decided to move back in with William. And Carole is moving in too:
She was the first to visit her daughter in hospital when Prince George was born nearly four weeks ago. And since then, Carole Middleton appears to have taken on the role of granny-in-residence.

For after having the Duchess of Cambridge and her baby to stay for three weeks, she followed them up to north Wales. Kate's closeness to her mother is well-known. So it was no surprise that she chose to go to her parents' Berkshire mansion shortly after leaving St Mary's Hospital in Paddington following George's birth.

And when Kate and the baby moved back to Anglesey at the start of this week to be with Prince William, who returned to duty as a rescue helicopter pilot ten days ago, Mrs Middleton was persuaded to go with them to help the duchess and the baby settle in.

Friends say she has taken to being a grandmother with 'gusto', and it is understood that she accompanied the couple as they travelled up by car. William was seen by locals out and about with Mrs Middleton while Kate remained at the isolated, whitewashed farmhouse.

Yesterday morning the prince dropped Mrs Middleton at the nearest railway station, Bangor, for her to take the train back to Berkshire after spending the best part of a month in the company of the new parents. While some would find living in such close proximity to their own mother/mother-in-law claustrophobic – barely a day has gone past since George's birth that Carole hasn't been present – the couple are said to be 'immensely grateful' for her help.

Sources said Kate 'just feels safest and most secure' with her family, particularly when her husband returned to work after paternity leave. She believes that no one could be better placed – or more trusted – to teach her about bringing up a baby than her mother, who has three children of her own.

Although Kate has eschewed the services of a maternity nurse, it is believed that her new housekeeper, Antonella Fresolone, who used to work for the Queen at Buckingham Palace, has travelled to Anglesey with her. As well as light household duties, Miss Fresolone has been cooking for the royal couple.

It is not known how long they plan to spend at their rented farmhouse but William is due to complete his posting at RAF Valley in mid-September, after which the couple are due to move into a newly-refurbished home in Kensington Palace.
Eh, I think it's fine. I think the royal family – the Queen and Charles in particular – are treading lightly on anything to do with the Middleton family for the moment. No one is going to say anything about Carole spending time with William and Kate in Wales. It's just a farmhouse. It's not a palace. Because if Carole was trying to "move in" with William and Kate in Kensington Palace, then the Queen would say something. You know? Because that would be "too much" for the Queen.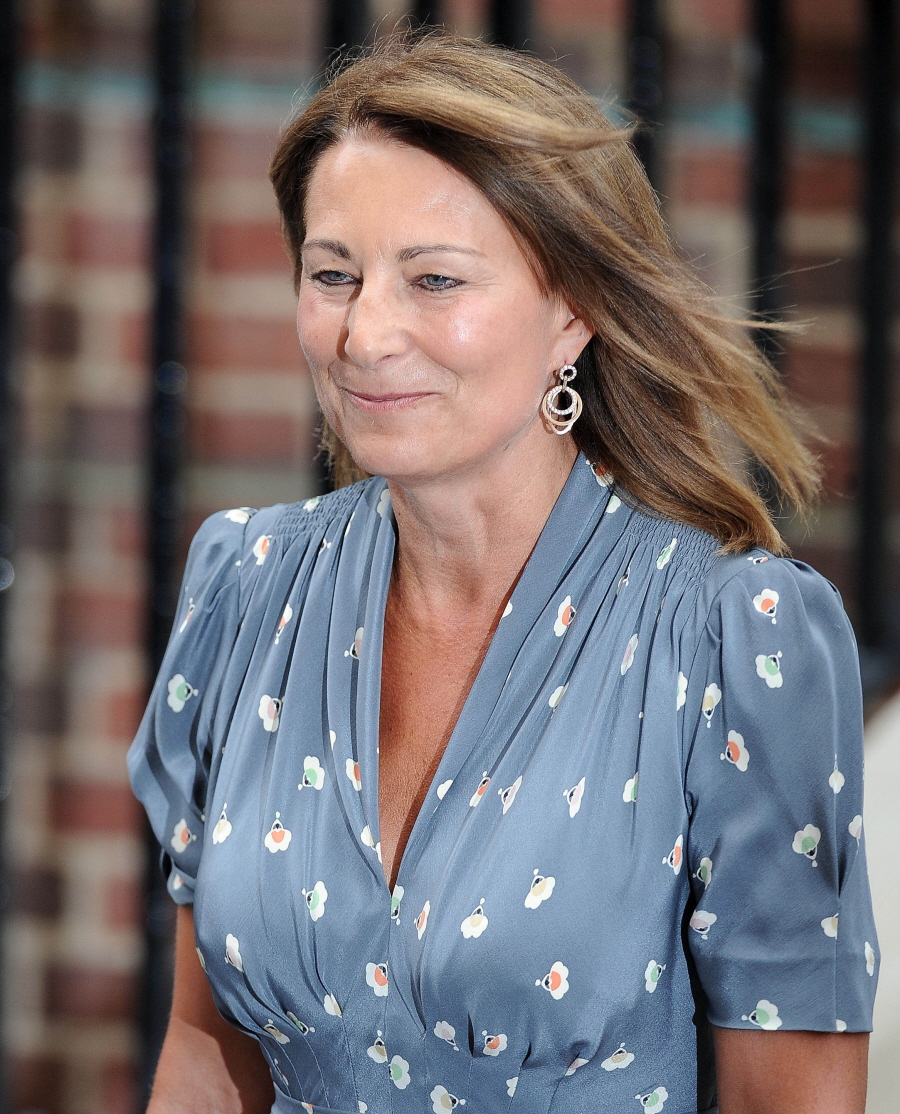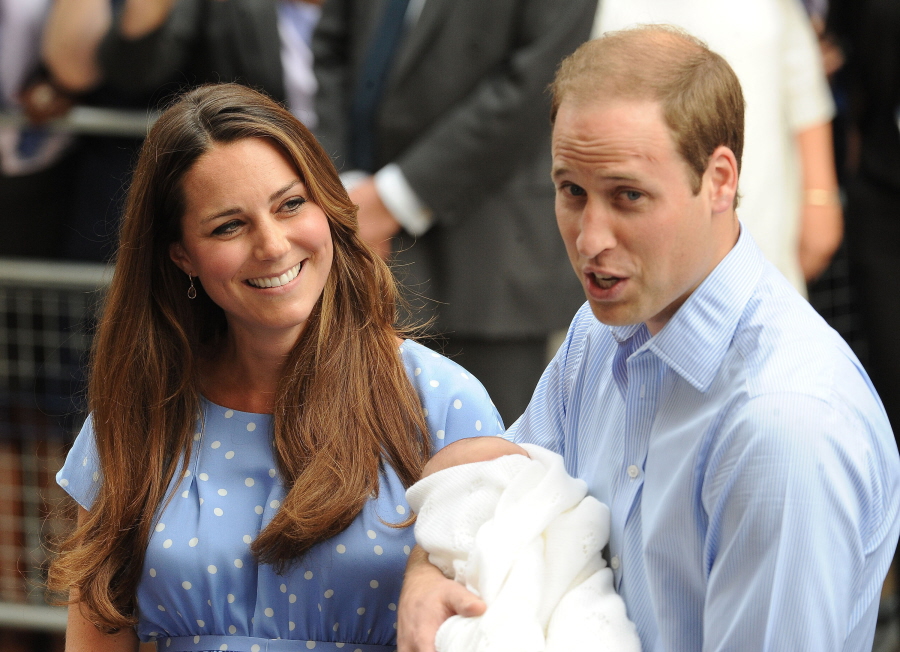 Photos courtesy of Fame/Flynet, Mario Testino.