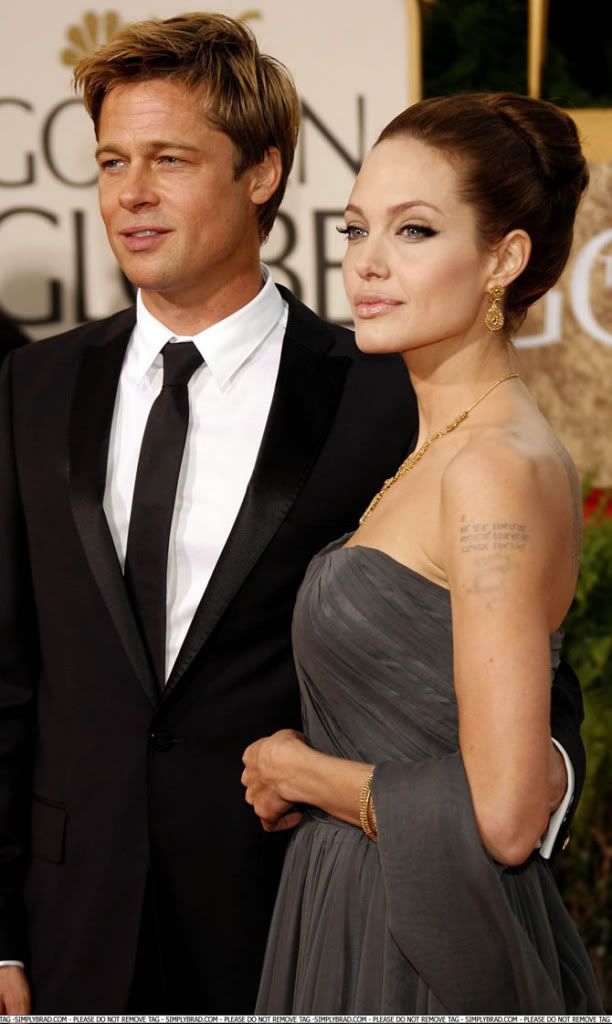 Maybe it is true that Brad and Angelina are in the process of adopting a boy from Vietnam, because they didn't show up at the Oscars as expected last night. I was pretty disappointed, as I wanted to see what Angelina would be wearing and if she could manage to crack a smile. She seemed happy in pictures taken from her balcony looking down on Mardi Gras, so I thought that might extend to the Oscars, where Brad and Angelina were expected to make their third red carpet appearance in grand style.
Both Brad and Angelina appeared in movies that were nominated for Oscars. Angelina's super-boring film with Matt Damon, The Good Shepherd, was only nominated for art direction, but Brad's film Babel was considered by some to be the front-runner for best picture and was nominated in several other categories. It was expected that they would come to show support for Brad's film at least. (Babel only ended up winning in the best musical score category.)
Maybe it was too soon after Angelina's mother died. Brad has seemed to be understandably annoyed at paparazzi lately. He acted a little grumpy with them after Angelina's mother died and was seen trying in vain to reason with them a bit later.
The official excuse is that Angelina is near Dafur on a UN peacekeeping mission, but I bet there's something to that rumor that they're adopting another child. We'll have to see.
Here's a link to pictures of Brad and Angelina at the Golden Globes.
And here's a big picture post with examples of Angelina's fashion from Oscars past.