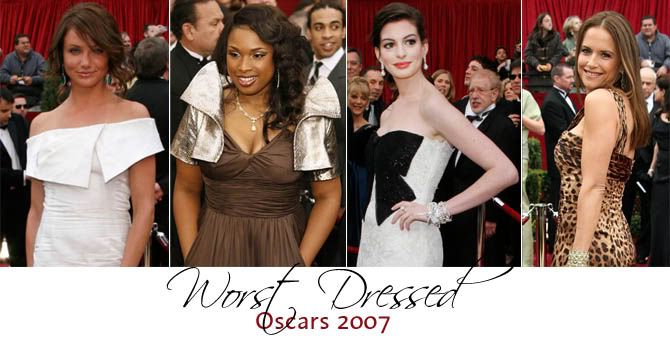 Anne Hathaway says her white lace dress with bows at the neckline and back of the legs was a leftover from The Devil Wears Prada. She seems to realize that the bow is unflattering as she's seen trying to cover it in one photo.Her makeup looked pretty and not overdone, though.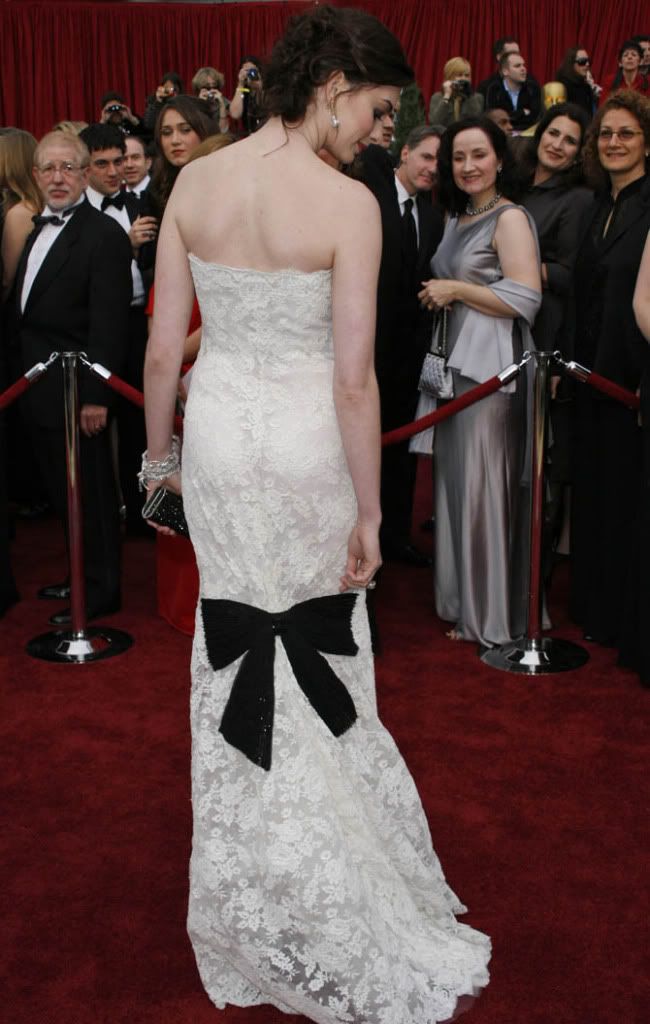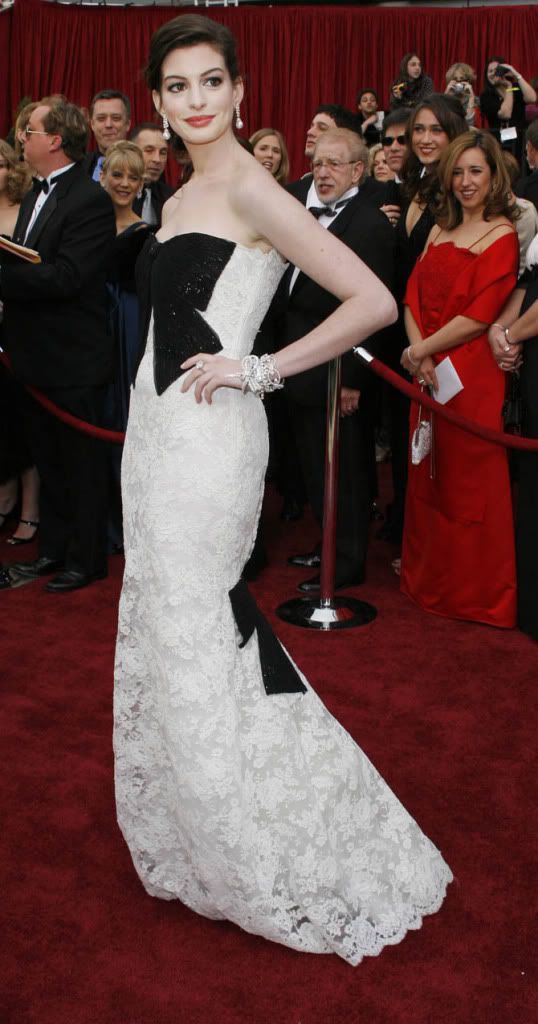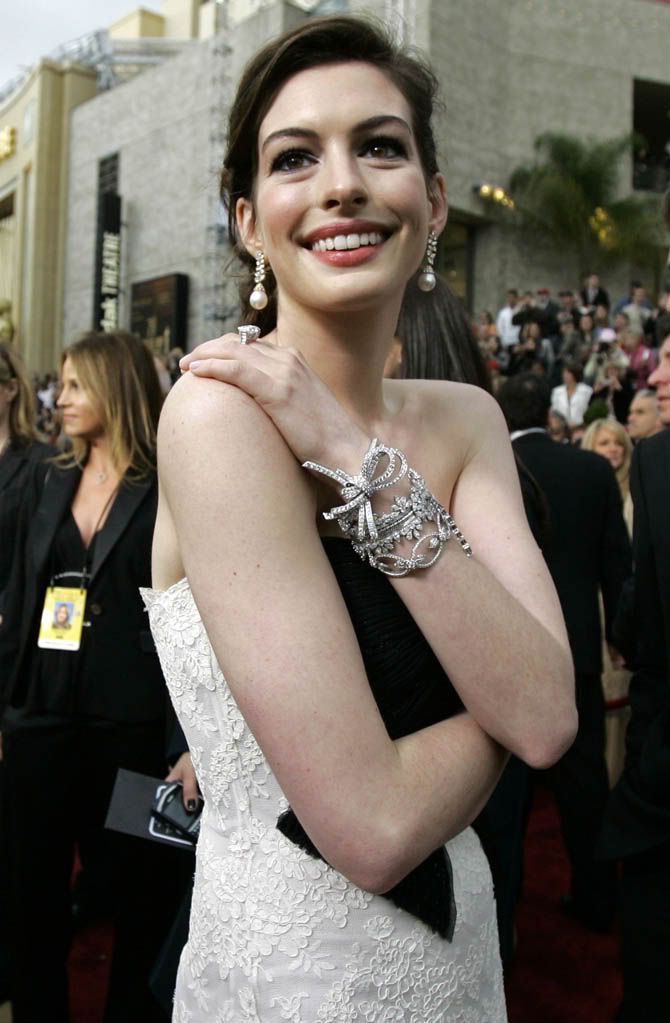 Jennifer Hudson wore a brown Oscar De La Renta gown with pockets – that she put her hands in self-consicously while on the red carpet – and an odd silver python bolero jacket with an upturned collar. The gown wasn't bad on it's own, but the weird jacket gave her a retro sci-fi look. Luckily she removed the jacket during the ceremony. Hudson was dripping in Fred Leighton diamonds. Eurweb called Hudson's look "Lane Bryant meets Star Trek."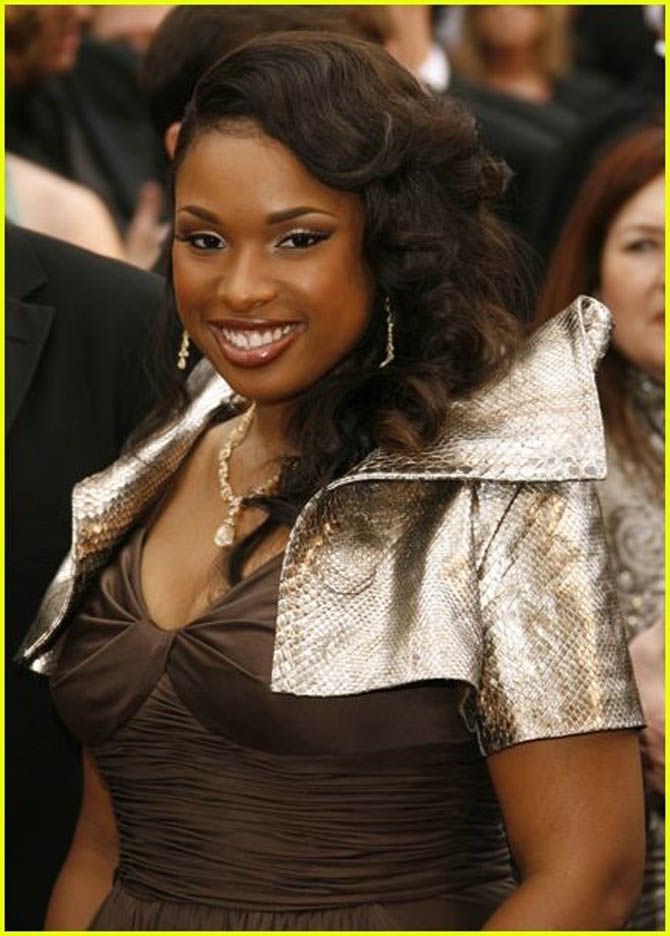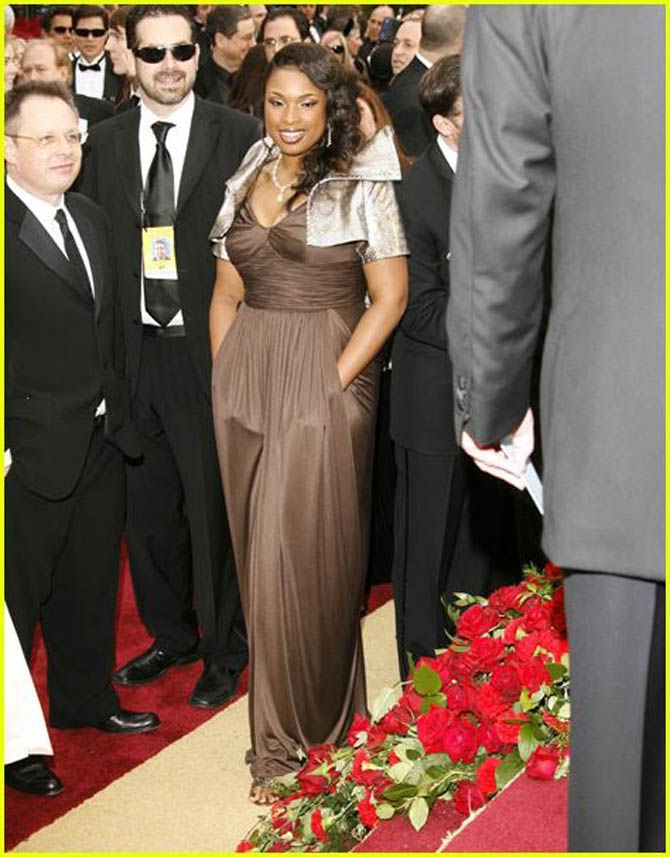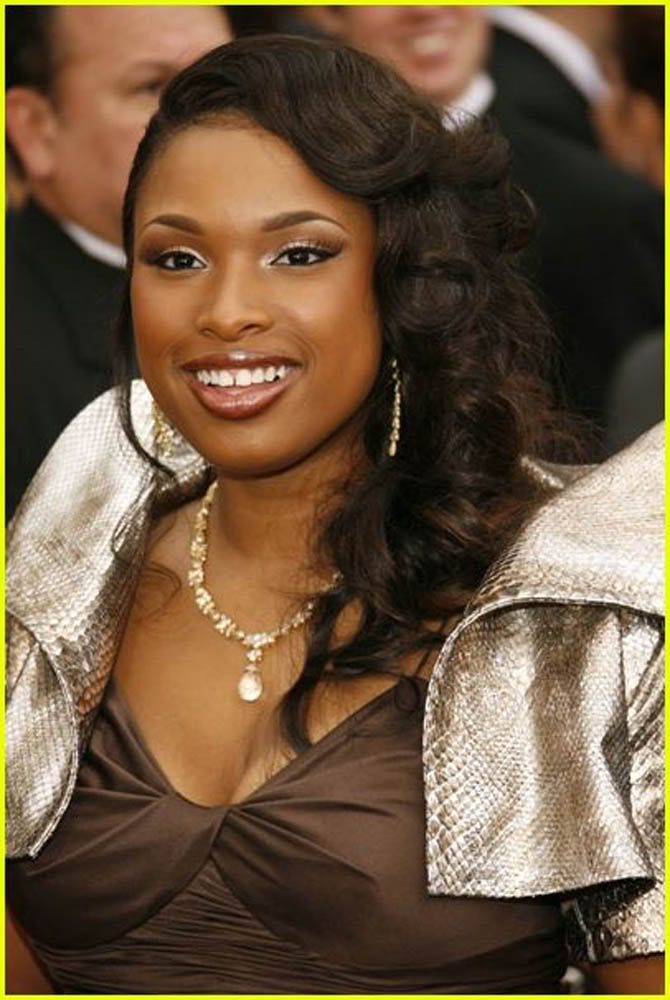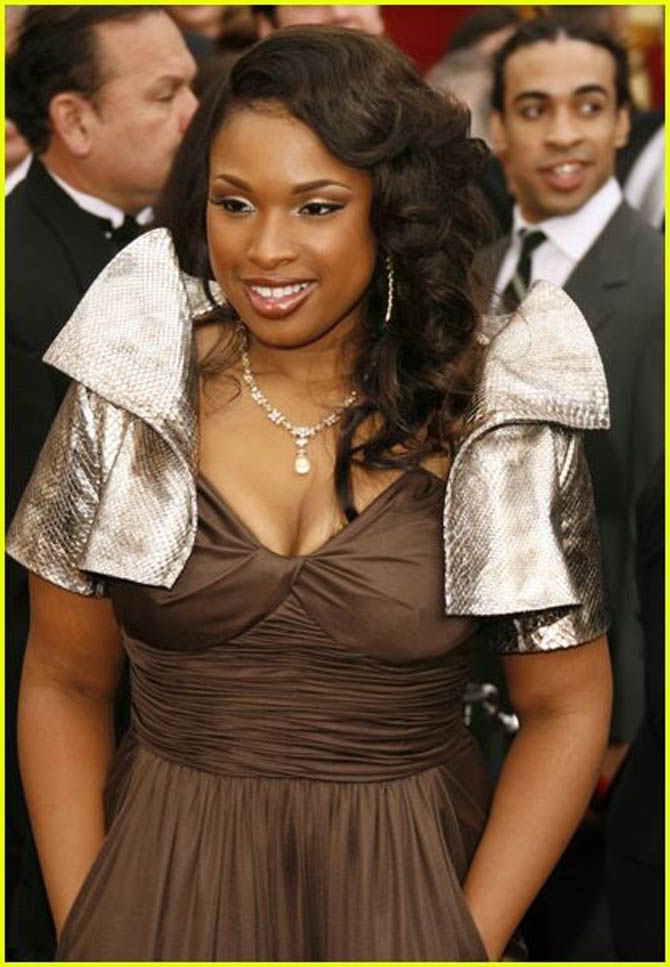 All the diamonds in the world couldn't make Cameron Diaz look classy in this outfit. She wore a cheap-looking white satin Valentino gown with straight-cut hanging flaps of fabric and $2.9 million worth of diamond Cartier accessories. Messy hair and makeup and a weird-looking tan paired with a too-white dress made her look dirty.
I may get some heat for this, but I really don't like Penelope Cruz's pink dress by Atelier Versace. It looks ridiculous to me. It's gathered way too tight on top and then it's huge on the bottom with big billowing feathers. It looks like it took hours to wrap her up in it. Her hair is too severe, although her makeup is well done. She paired it with Chopard diamond earrings and bracelet.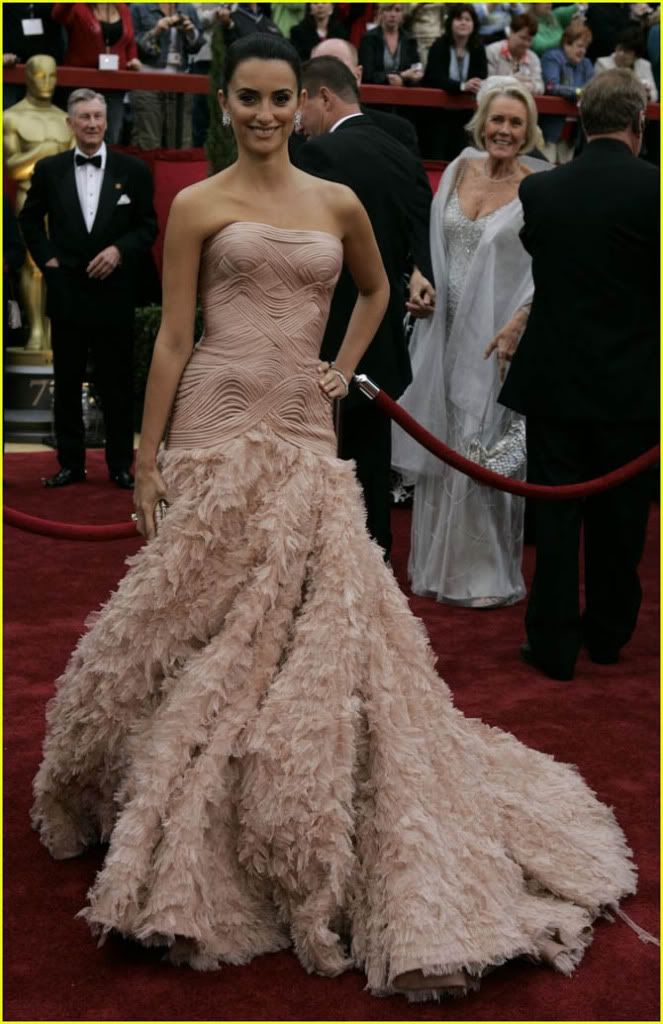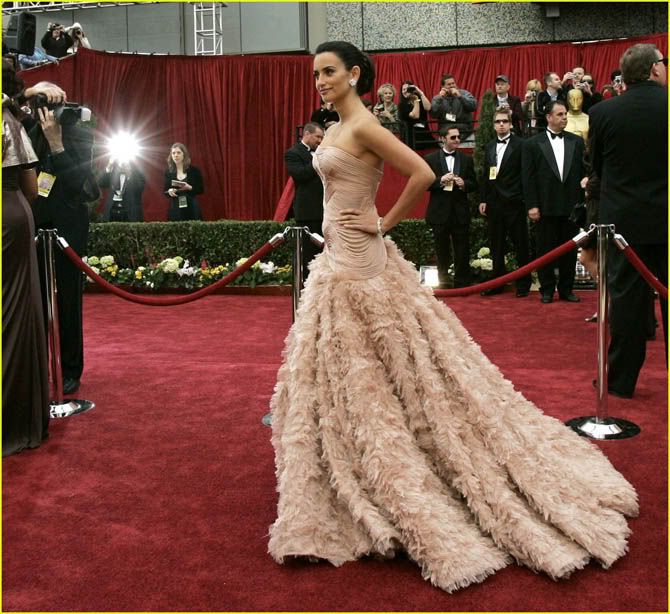 Kelly Preston takes the prize in a Flinstones' halter dress with a leopard print.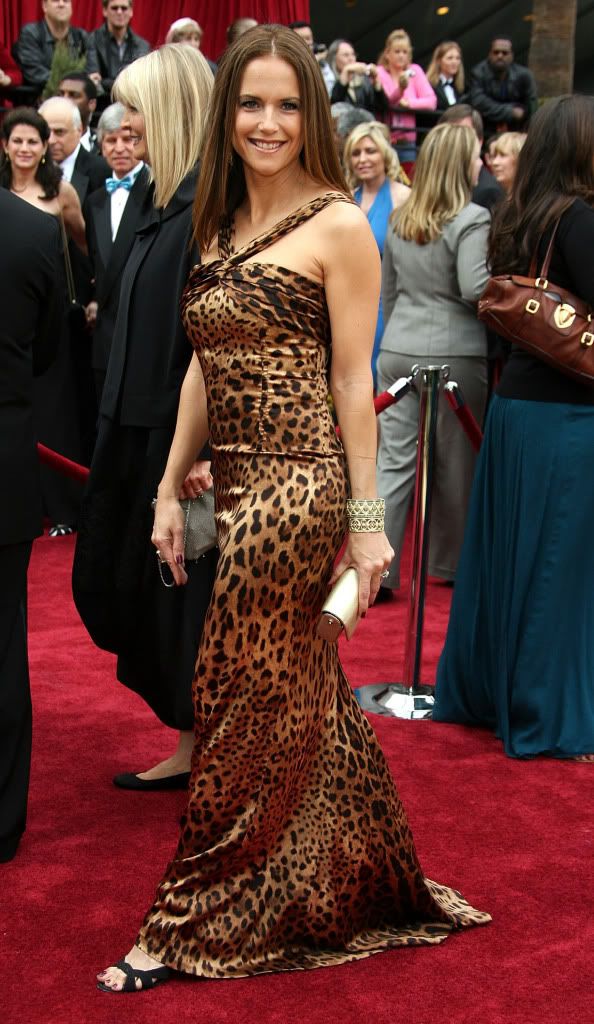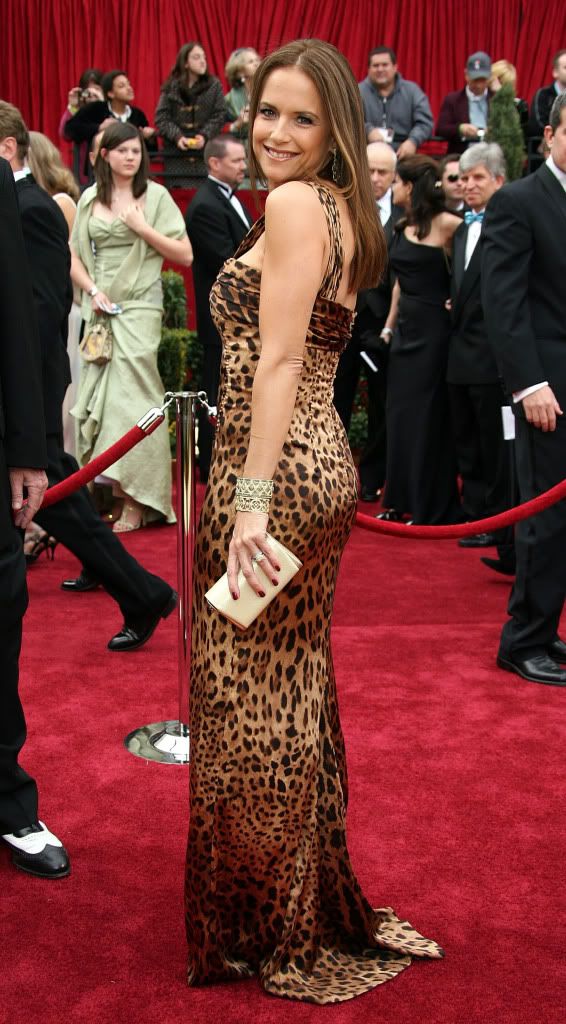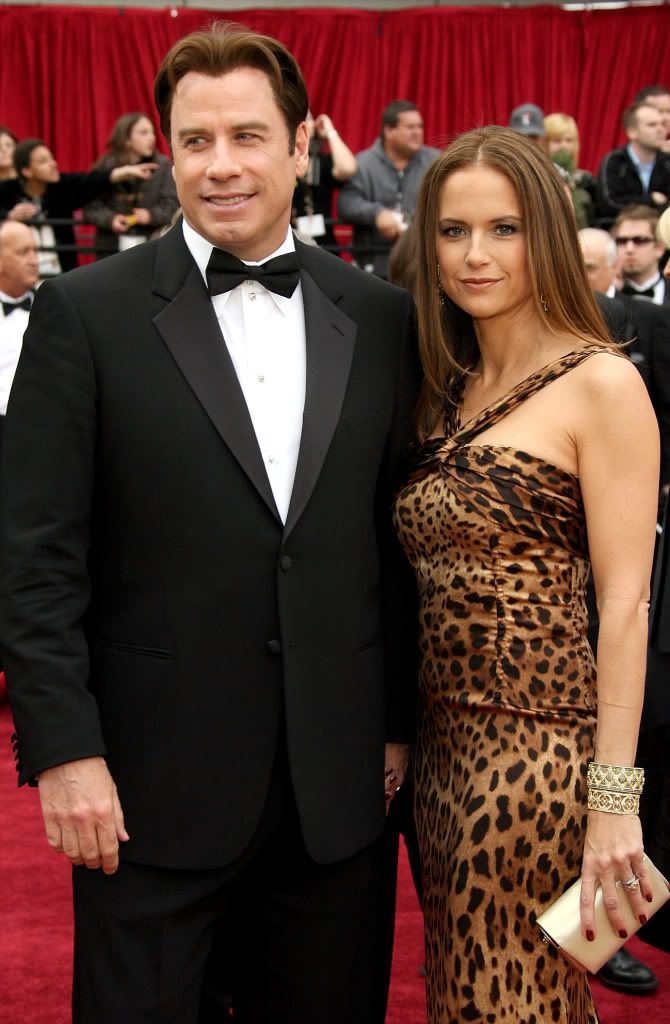 The gaudy stones on Beyonce's light green Armani Privé dress are too much, although the cut of the dress is decent.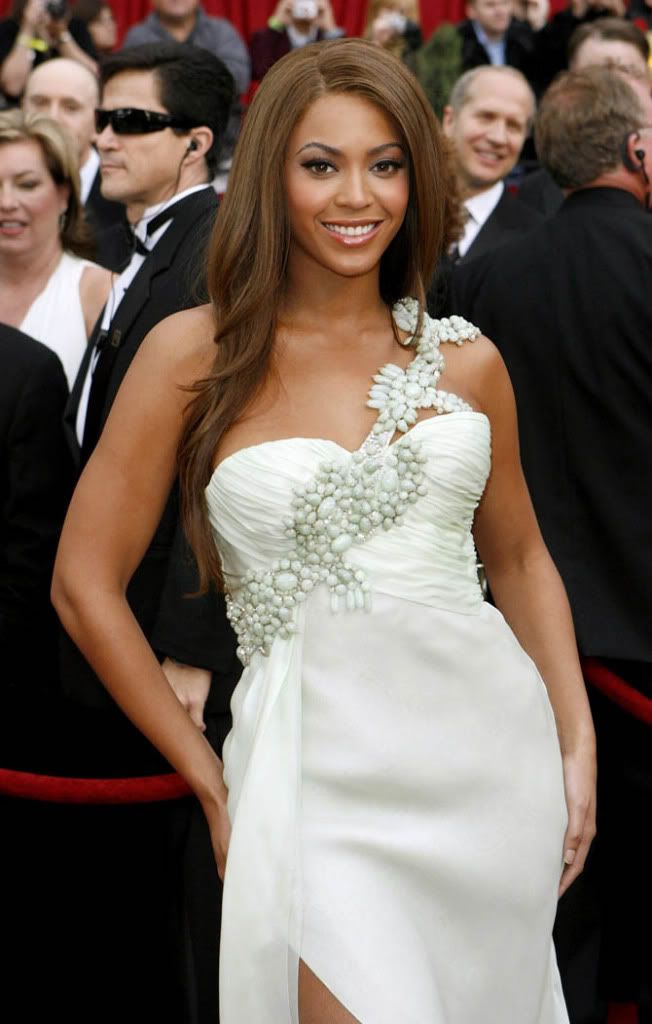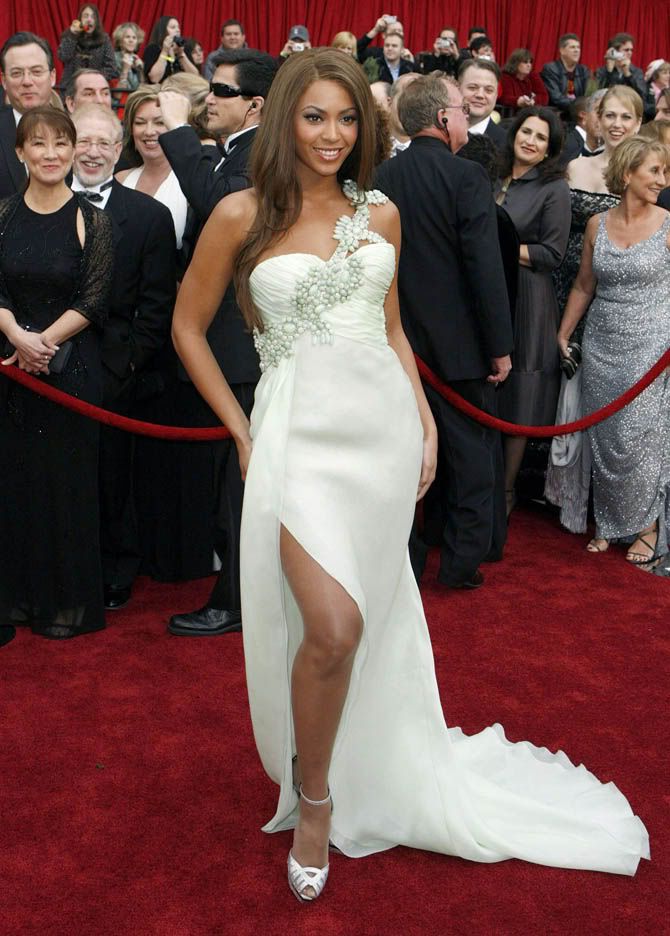 Jennifer Lopez looked good to me on television as I was focusing on her hair and makeup, but I don't like her dress in the red carpet photos. She was seen in an ill-fitting silk empire-waist Marchesa gown with a strange neckline draped with rows of crystals.