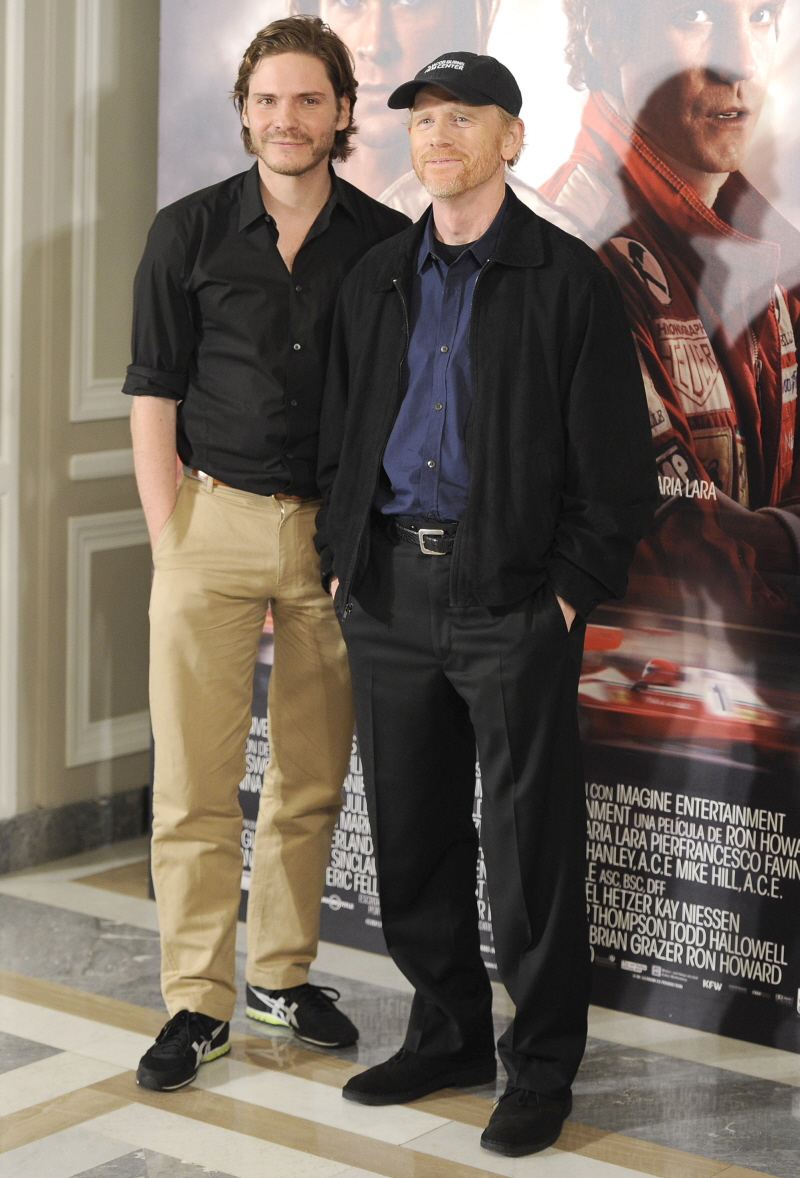 I'm taking a chance that you'll click on this post because you're curious to see who Daniel Bruhl is exactly. He's Spanish-German actor who speaks like four or five languages, and you may remember him from films like Inglorious Basterds (he played the Nazi sniper dude) and The Bourne Ultimatum. He's also in two BIG movies this year which will bring him a lot more attention in the coming months and years. For one, he co-stars with Benedict Cumberbatch in The Fifth Estate (Daniel plays Daniel Domscheit-Berg, who worked at WikiLeaks with Julian Assange).
Daniel is also costarring with Chris Hemsworth in Ron Howard's Rush, the true story of the Formula 1 driver James Hunt (that's Hemsworth) and his competition with Niki Lauda (that's Daniel). These are photos of Daniel and Ron Howard promoting Rush in Madrid yesterday. Which brings me to something else I wanted to ask: what's up with Chris Hemsworth lately? He didn't go to Comic-Con, he isn't doing this promotional tour for his starring role in Rush. WTF? Does Chris just not want to promote his films anymore?
It looks sort of like Days of Thunder only with moderately better acting. And I guess it helps that it's a true story, and that the screenplay was done by Peter Morgan (who is an amazing screenwriter). But you know who the "girl" is, right? Olivia Wilde. She's like the Typhoid Mary of box office bombs. Will she finally be able to break her losing streak?!
Anyway, Daniel is super-cute. I would probably hit it. And God knows, he might even get some awards nominations this year.
PS… is he wearing Tom Cruise-esque lift sneakers? DEALBREAKER.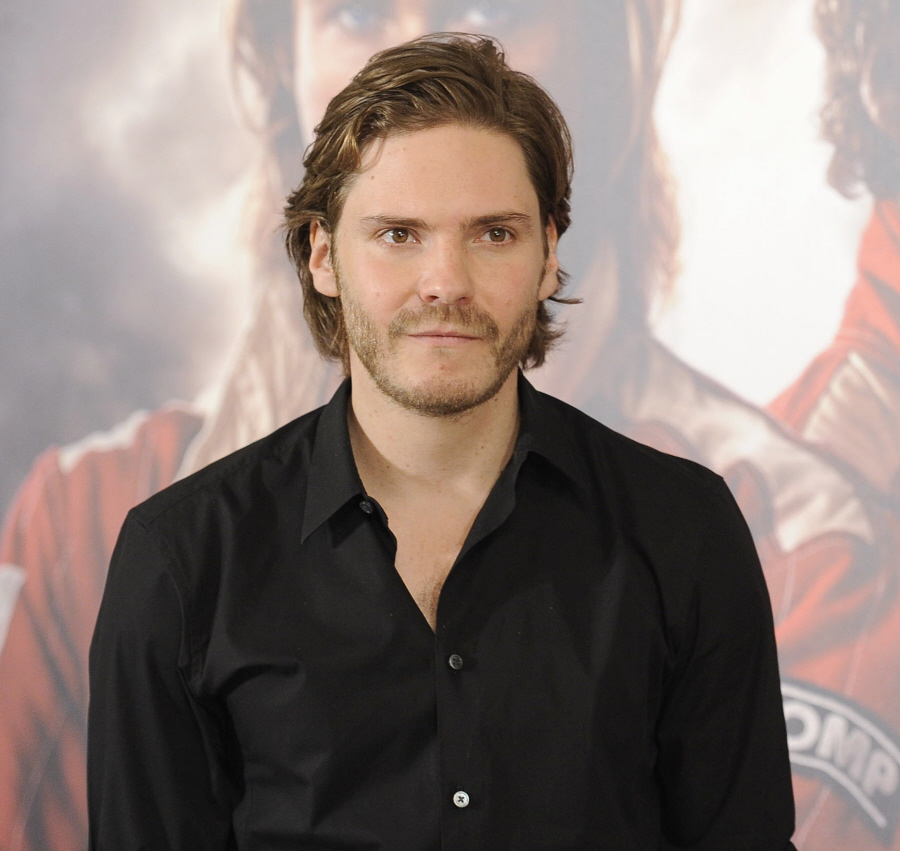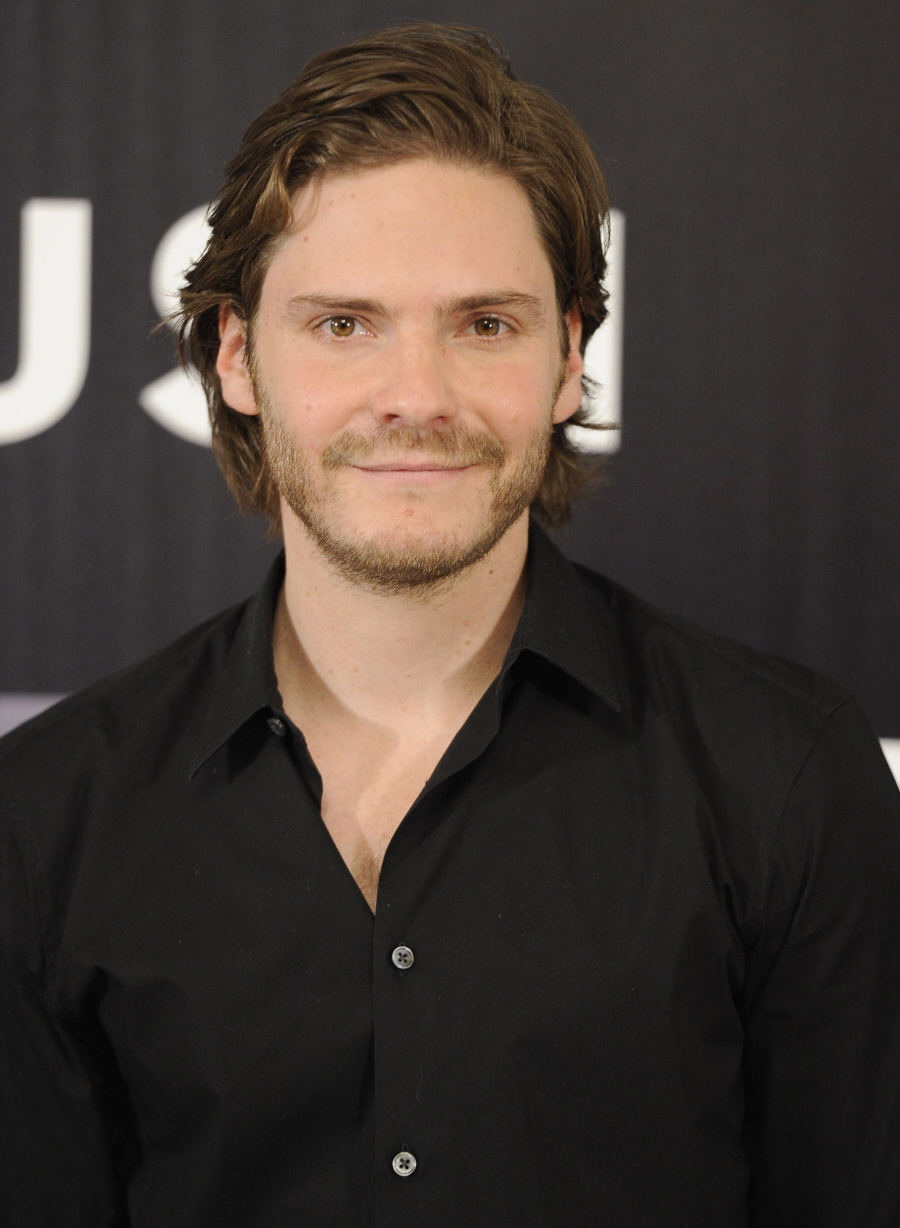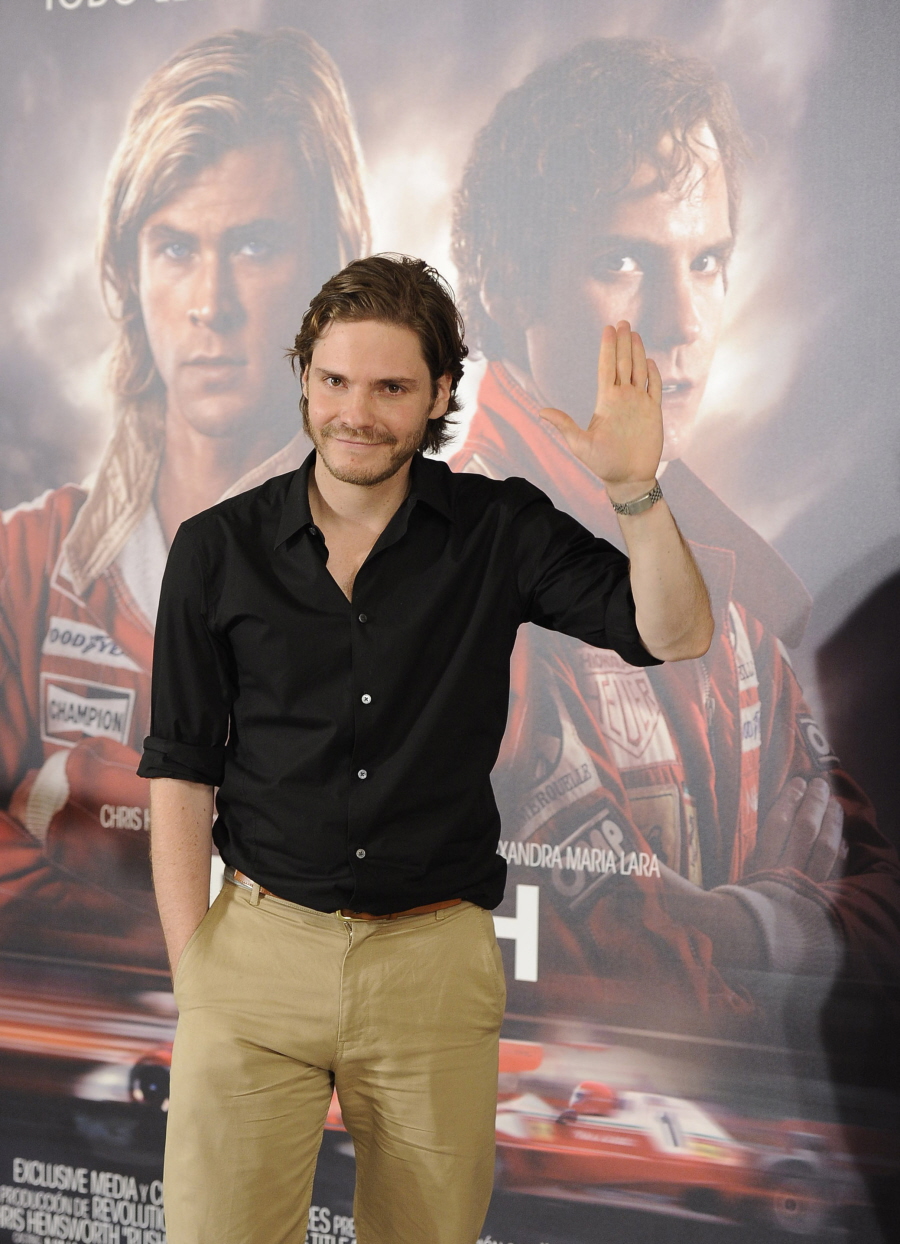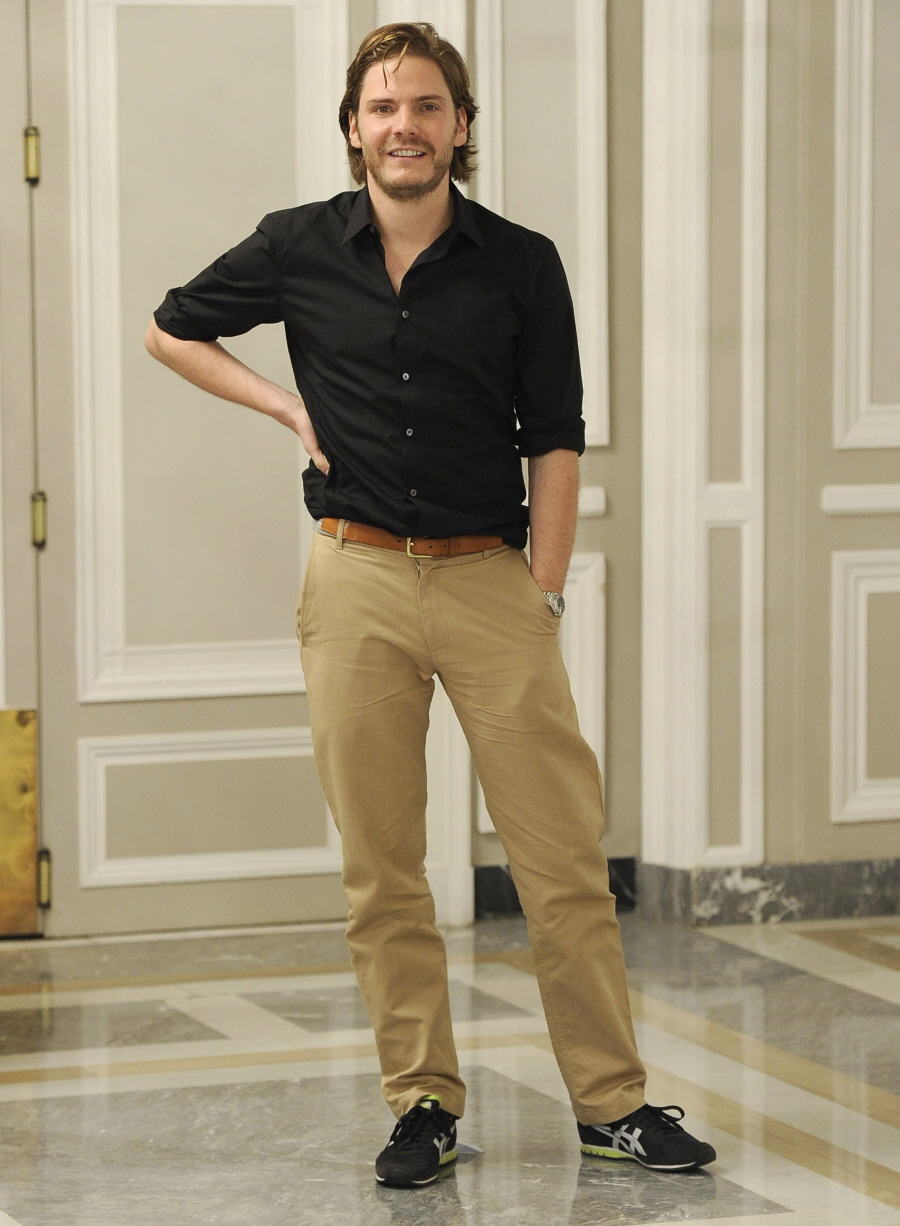 Photos courtesy of WENN, Fame/Flynet.