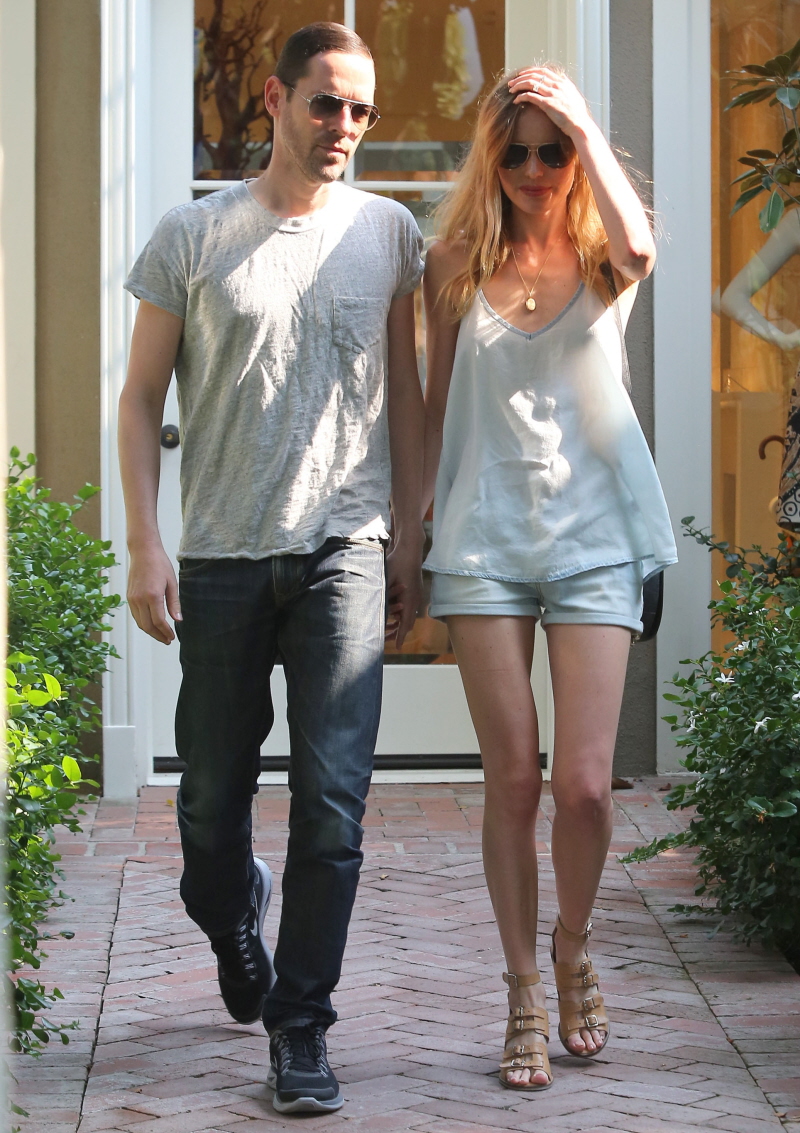 Kate Bosworth and Michael Polish will be getting married soon. Probably this weekend or next. Page Six says that Bosworth is going to sell/give the wedding photos to Martha Stewart Weddings, and if I know Bosworth (I don't), I think she'll probably arrange for at least one wedding photo to be given to People Magazine or something too, just so we can see her dress. I'll admit, I want to see her dress. I'm curious about it. I'm curious if it will show off her body or whether she'll go for a more conservative, covered-up look. Star Magazine says that Kate is determined to GAIN weight before her wedding so that she'll finally be up to a size 6 wedding gown. Um…
Notoriously skinny Kate Bosworth is doing the one thing most brides shun – gaining weight for her big day! Bosworth, 30, wants to move up two dress sizes by the time she says "I do" in late August to her director fiancé.

Kate's close pal tells Star that Kate will be "at least a size six when she walks down the aisle." Kate will wed in an intimate country-style ceremony, sources say.

Kate is tired of starving herself for movie roles and wants to become more lenient when it comes to food.

"Her fiancé Michael Polish is a butt guy, but Kate really doesn't have one. He's been after her forever to put on weight, so he's overjoyed."
[From Star Magazine, print edition]
Wait, she wants to go up two dress sizes to a size six? We're supposed to believe that she's a size 2? I don't believe that. I think she's a size zero, and I think even size zero clothes are baggy on her. I also don't believe that she's been a size two this whole time because she's been "starving herself for movie roles." She hasn't been getting movie roles! She barely gets hired for anything these days. So at some point, doesn't she just have to admit that she's starving herself for the hell of it? And personally, I think Kate would get hired for more stuff if she did put on weight. I'm sure there are thousands of actresses who can tell stories about being told to lose weight for a job, but is it so off-the-wall to think that there are many actresses who have been told to gain weight?
Also: "Michael Polish is a butt guy." I could have lived my whole life without needing to know that. EW.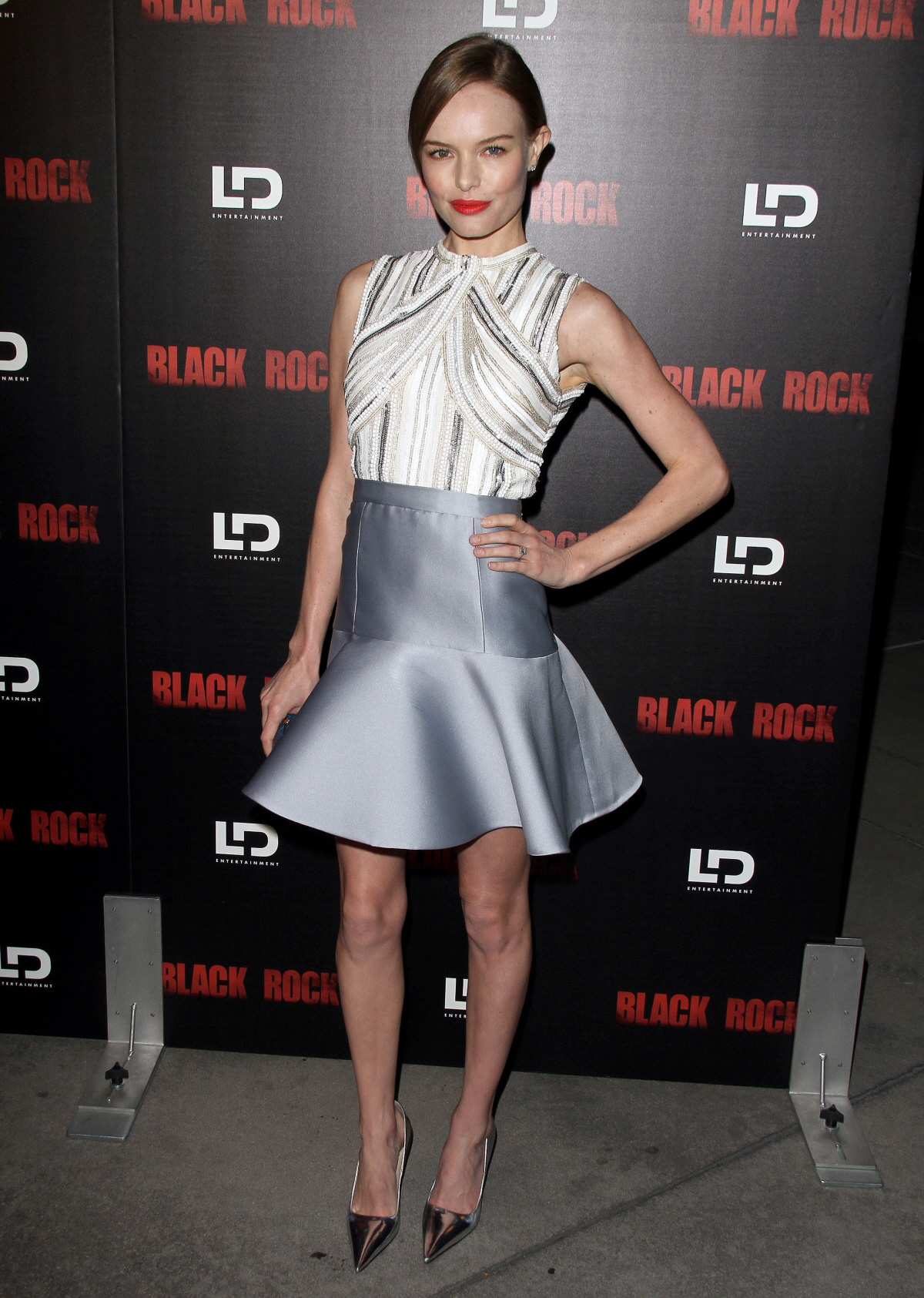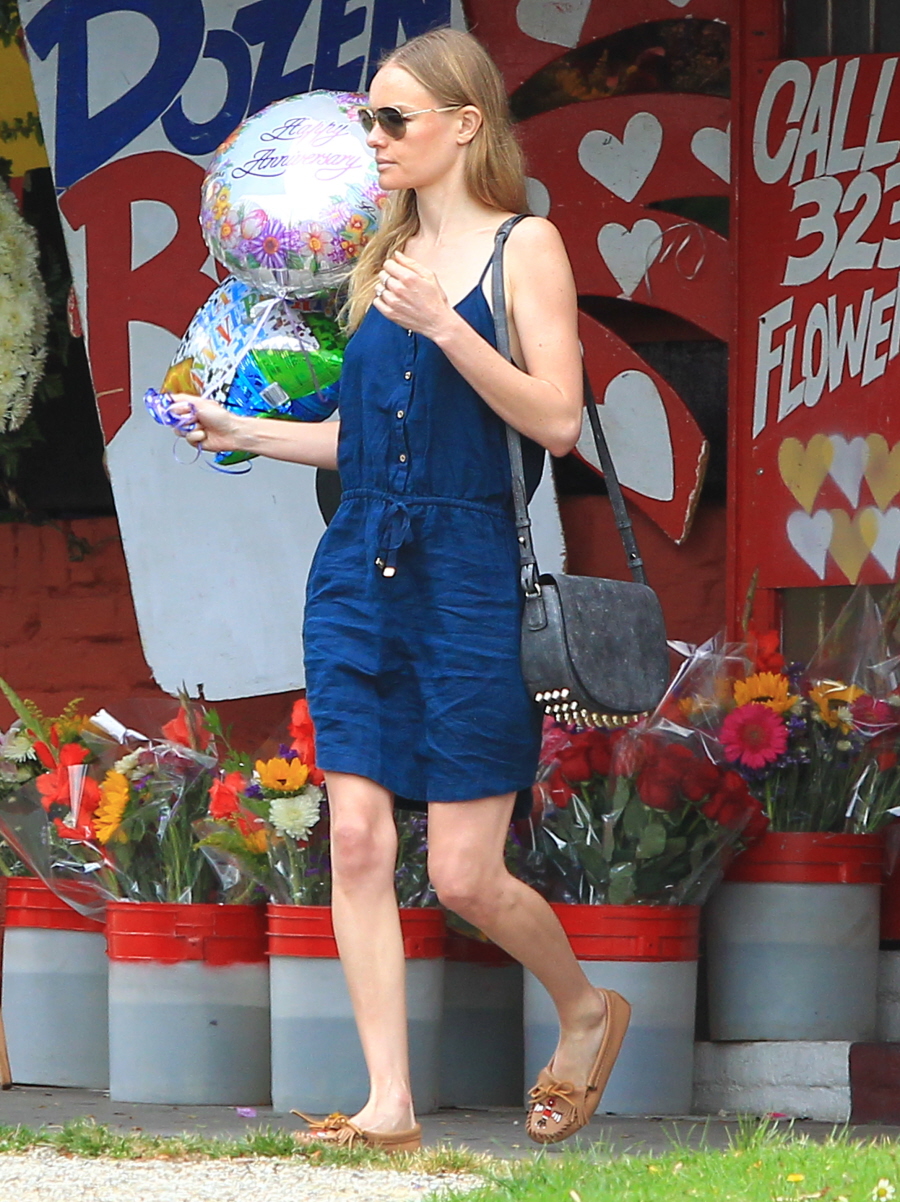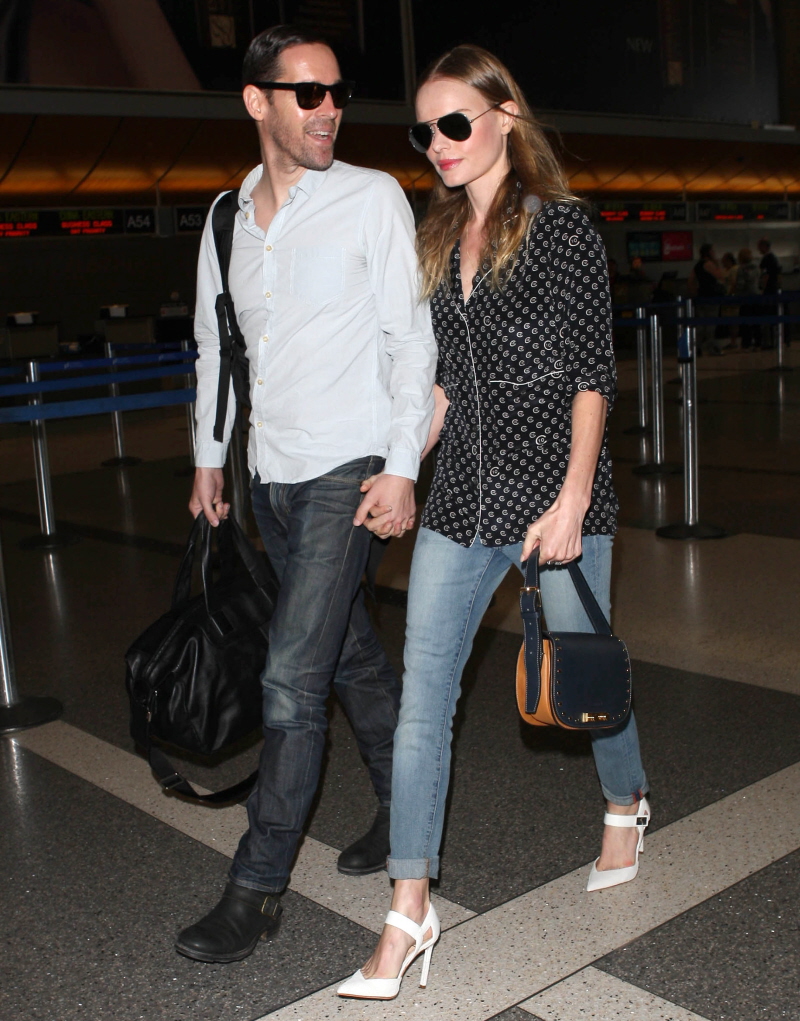 Photos courtesy of Fame/Flynet.