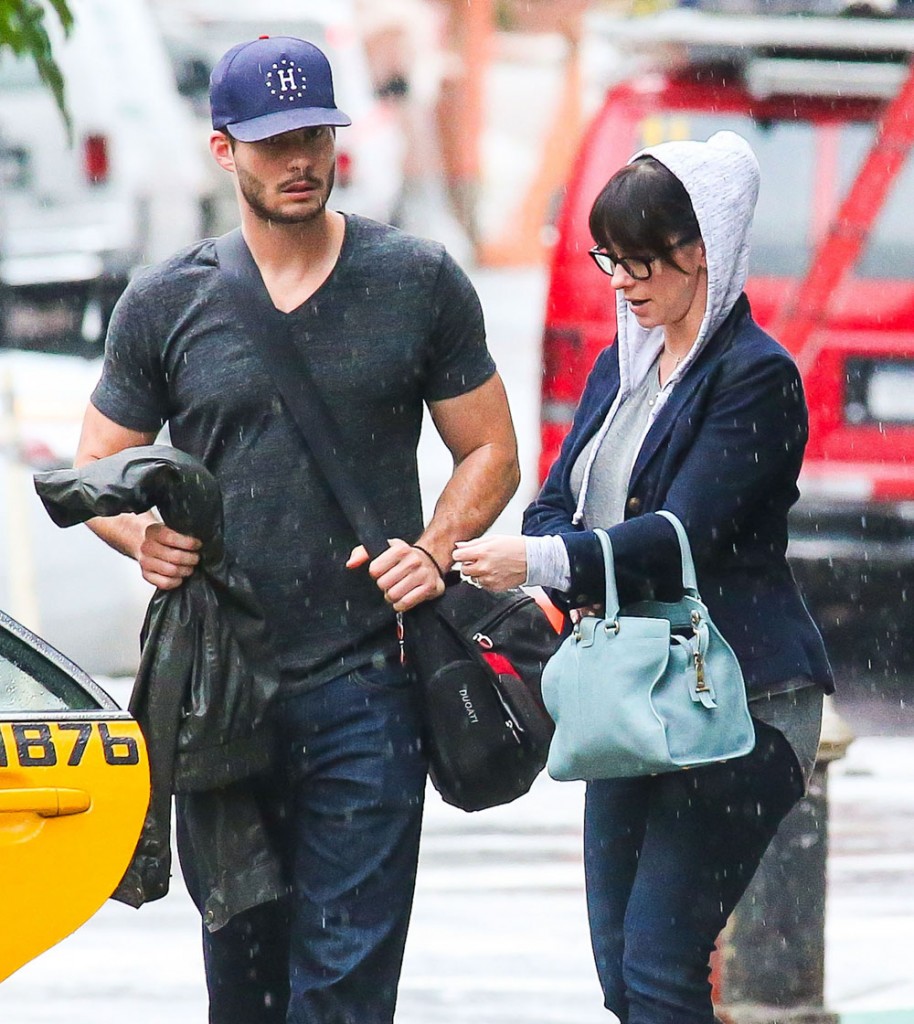 These are some photos of Jennifer Love Hewitt and her fiance, Brian Hallisay, out in New York city yesterday. They look a little disconnected from each other, but it's raining, they're probably in a hurry to find a cab, and Brian looks annoyed to see the paps. We just saw Jennifer's new darker hairstyle with flattering bangs. I think the style translates to casual wear well. She's adorable here in a hoodie and skinny jeans.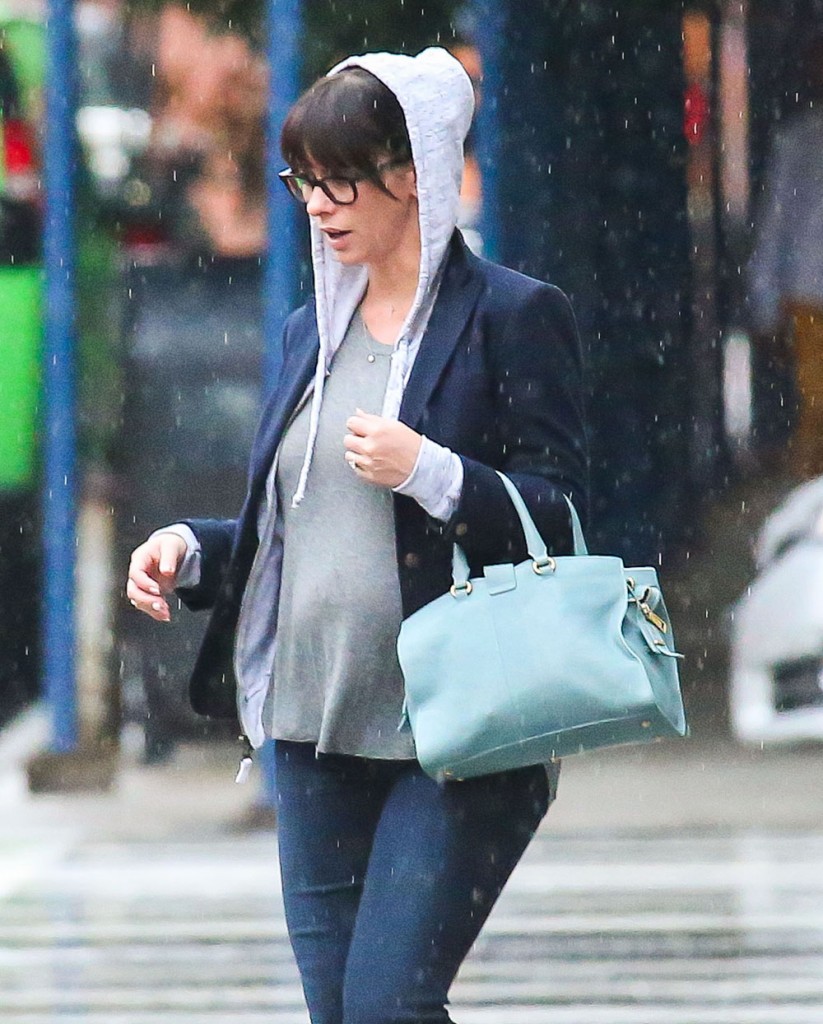 At an event earlier this week, Hewitt dished to ABCNews about her pregnancy and wedding plans. She said that she's due in December, that she doesn't know the sex of her baby yet, and that she feels like she's no longer in control of her body. She didn't complain much about it, though, and sounded rather matter-of-fact.
Jennifer Love Hewitt, 34, told ABC News last night at a Pampers event in New York City that she is due in December.

If that wasn't a big enough gift, the birth of Hewitt's baby will come with another big surprise – the gender of the child. "I don't know," she said of whether it's a boy or a girl. "It's one of life's greatest surprises and we wanted to keep it that way."

The biggest transition for Hewitt, who announced her pregnancy and engagement to "Client List" co-star Brian Hallisay in June, is that she's amazed by the changes to her body.

"You wake up in the morning and you go, "Wow, this is no longer my body," she said. "What's going to happen today? It teaches you to not be in control and I've been a control freak for a long time."

She's also suddenly a sweets person.

"I like cake all of the sudden," the "I Know What You Did Last Summer" star said. "I never was a cake person."

Hewitt said her and Hallisay are just so excited to meet their baby and that they are definitely waiting until after the birth to start the wedding plans.

"Yeah, let's tackle one big life thing at a time," she added.
I love that she admitted she's due in December. So few celebrity women will admit when they're due. She didn't give a specific date or anything, but it's nice to know the month. That would make her five months along as we were speculating about in the last post. It's a little strange to me when people don't want to know the sex of their babies, but I respect that. I want her to have a little girl for some reason. She just seems so into girly things that it would be nice to see her with a daughter.
When she said "this is no longer my body," she wasn't bemoaning the loss of her figure so much as saying she's going through a biological process she can't control. She's also not oversharing about her bodily functions either, like Jessica Simpson regularly does. Hewitt is sweet and harmless, and she's going to be a great mother.
As for her wedding plans being delayed until after she gives birth, that doesn't sound like her. It seems like she would push for a pre-baby wedding, doesn't it?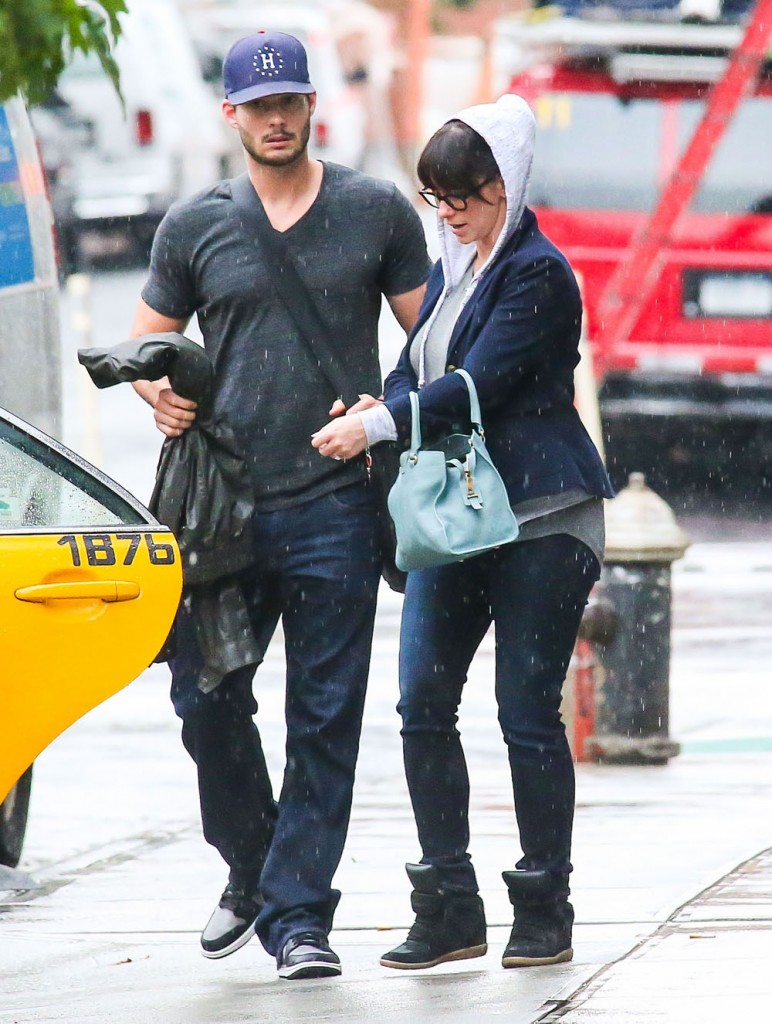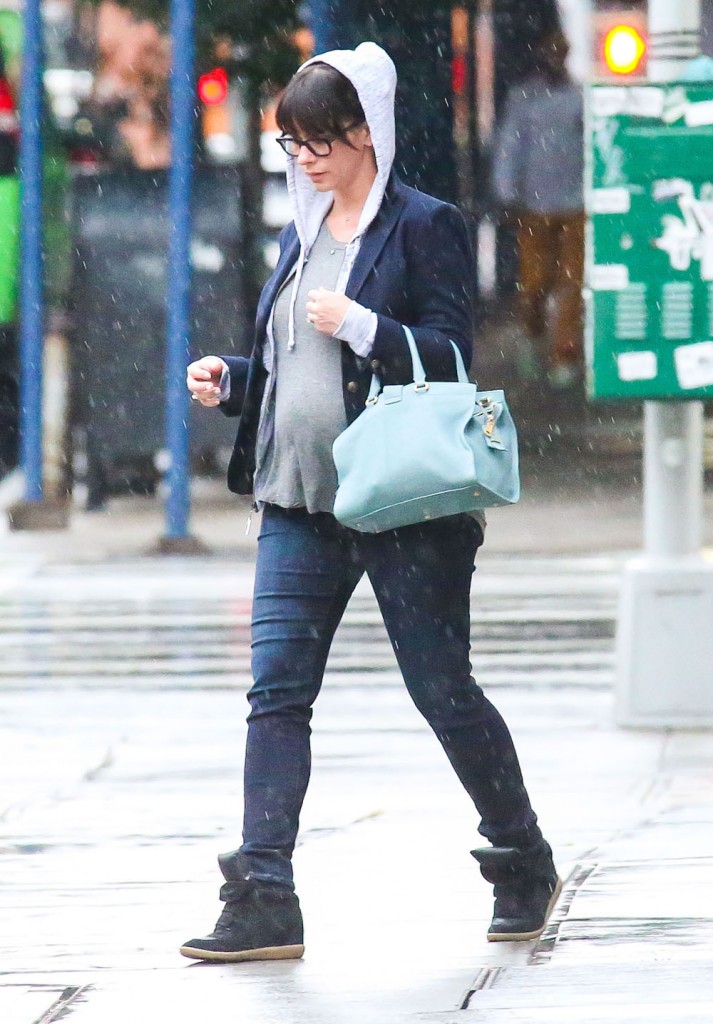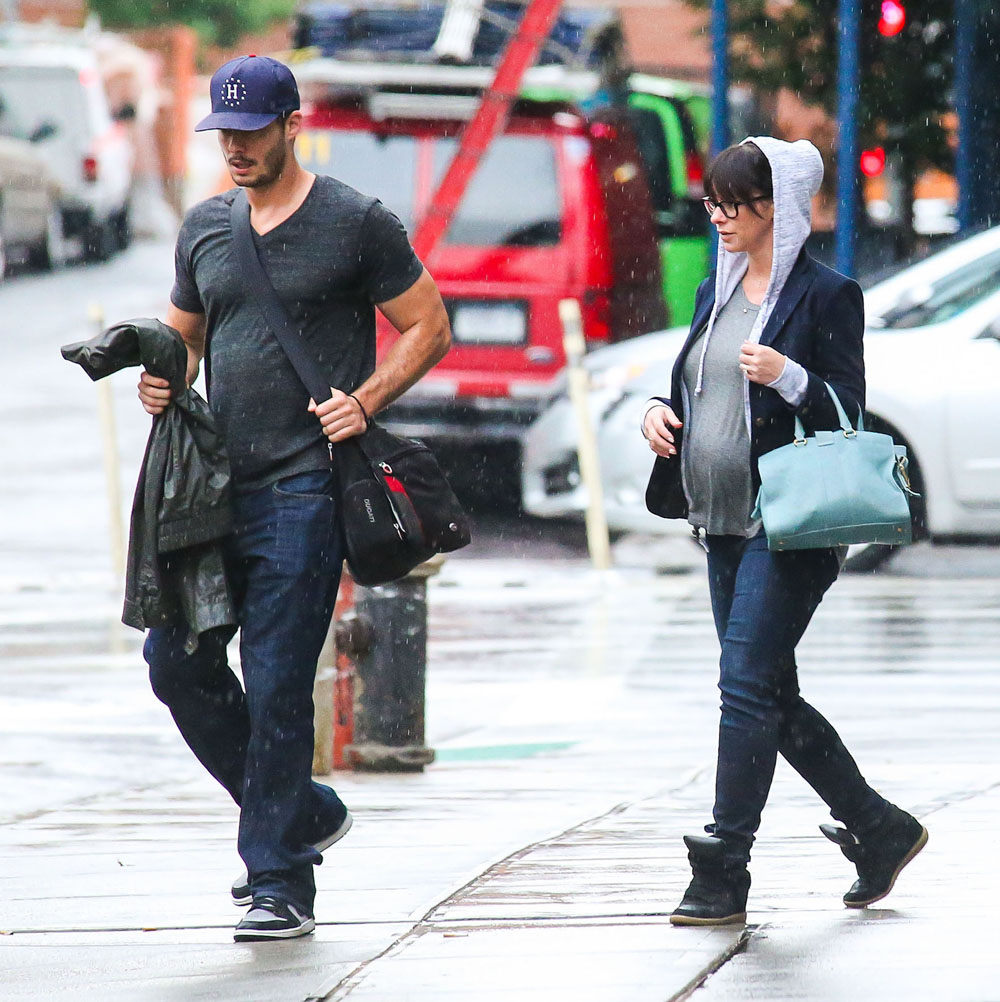 Photo credit: FameFlynet