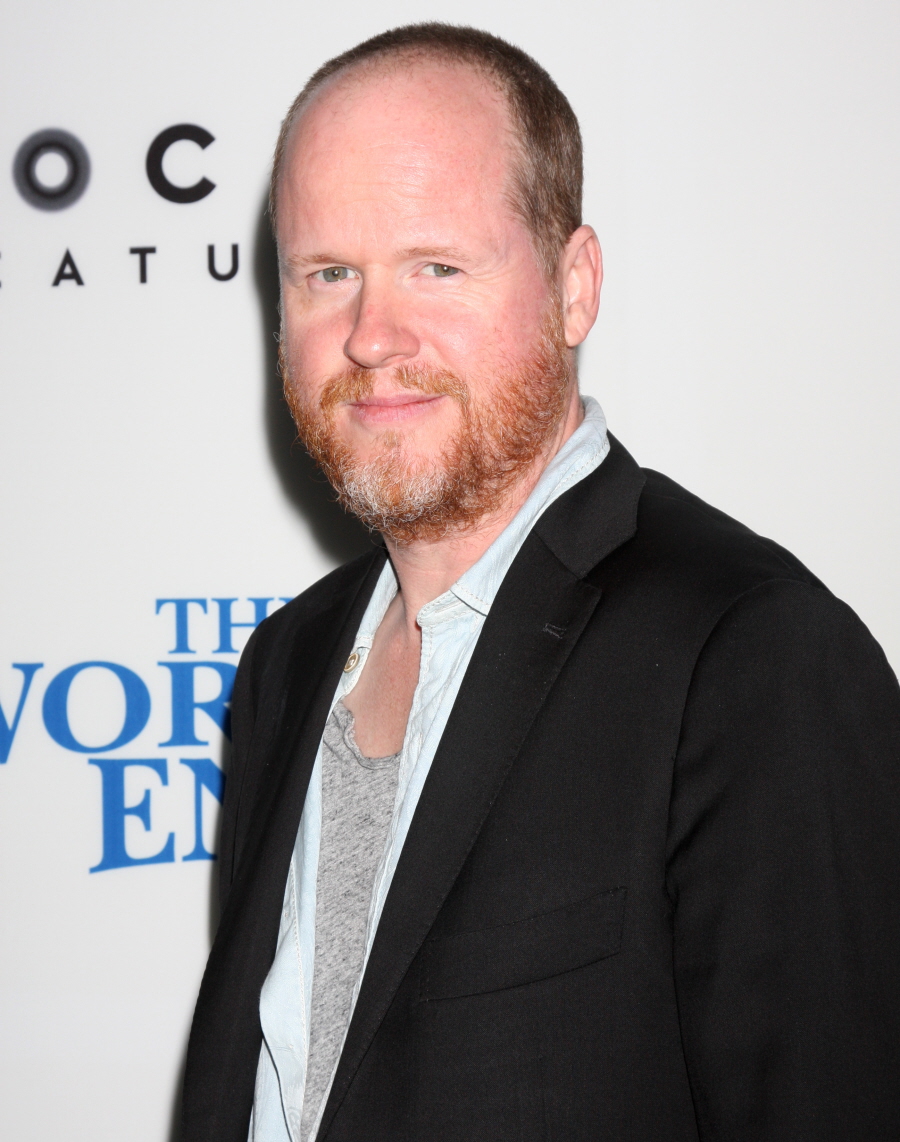 People have been telling me for years that I should pay more attention to Joss Whedon, writer/director extraordinaire and the man that makes millions of fan-boys and fan-girls squeal with delight. I never got into his TV shows, I'll admit, but his work with Marvel has brought his fame and respect to a different level. At various times, I've linked to comments Joss has made about feminism, about writing powerful female characters who control their own destinies, about the iconography of empowered women. Quite honestly, I'd rather listen to Joss talk about feminism and writing female characters more than I want to watch his stuff, but I guess that's just me. Anyway, I just loved this new interview with Joss:
Make no mistake: It's not that Joss Whedon doesn't like The Empire Strikes Back. When recently asked a question about doing a sequel to one of his own works, he cited the fan-favorite entry in the Star Wars saga along with The Godfather Part II as sequels that got it right. But The Avengers writer-director does have an issue with Empire's ending – or its lack of one, to be exact.

"Empire committed the cardinal sin of not actually ending," Whedon noted during his 10-page deep-dive interview with Entertainment Weekly in this week's issue. "Which at the time I was appalled by and I still think it was a terrible idea."

To which your EW interviewer blurted: "You think Empire had a bad ending?"

"Well, it's not an ending," Whedon explained about the 1980 film, which had a cliffhanger leading into the next entry of the series, Return of the Jedi. "It's a Come Back Next Week, or in three years. And that upsets me. I go to movies expecting to have a whole experience. If I want a movie that doesn't end I'll go to a French movie. That's a betrayal of trust to me. A movie has to be complete within itself, it can't just build off the first one or play variations."

We also prodded Whedon, who pioneered the modern teenage vampire saga with The WB's Buffy the Vampire Slayer, for how he felt about the Twilight films and The CW's The Vampire Diaries.

"A small part of you is like: 'Well, you know, I did that first. I liked that band before they were popular,'" he says. "The thing about Buffy for me is–on a show-by-show basis–are there female characters who are being empowered, who are driving the narrative? The Twilight thing and a lot of these franchise attempts coming out, everything rests on what this girl will do, but she's completely passive, or not really knowing what the hell is going on. And that's incredibly frustrating to me because a lot of what's taking on the oeuvre of Buffy, is actually a reaction against it. Everything is there — except for the Buffy. A lot of things aimed at the younger kids is just Choosing Boyfriends: The Movie."
I think Hollywood just greenlit Choosing Boyfriends: The Movie. It will star Jennifer Aniston and Katherine Heigl as two ditzy, clumsy ladies who can't choose between Jason Bateman and Josh Duhamel. But seriously, Joss is dead-on. Similar criticism has been leveled at Twilight (and the CW shows, to a lesser degree) before by other people. I remember when Stephen King did it too, only his critique seemed aimed more firmly at Stephenie Meyer and what a terrible writer she is. Joss's critique is aimed at Hollywood's inability to consistently create female characters who are driving their own narratives.
Oh, and I don't really have an opinion on his Empire Strikes Back comments. I kind of forget how Empire ends? It ends with Luke losing his hand and Han being frozen, right? That was so amazing. I still get chills when I think about Leia saying "I love you" and Han saying "I know." And then he's frozen!!! Chills!!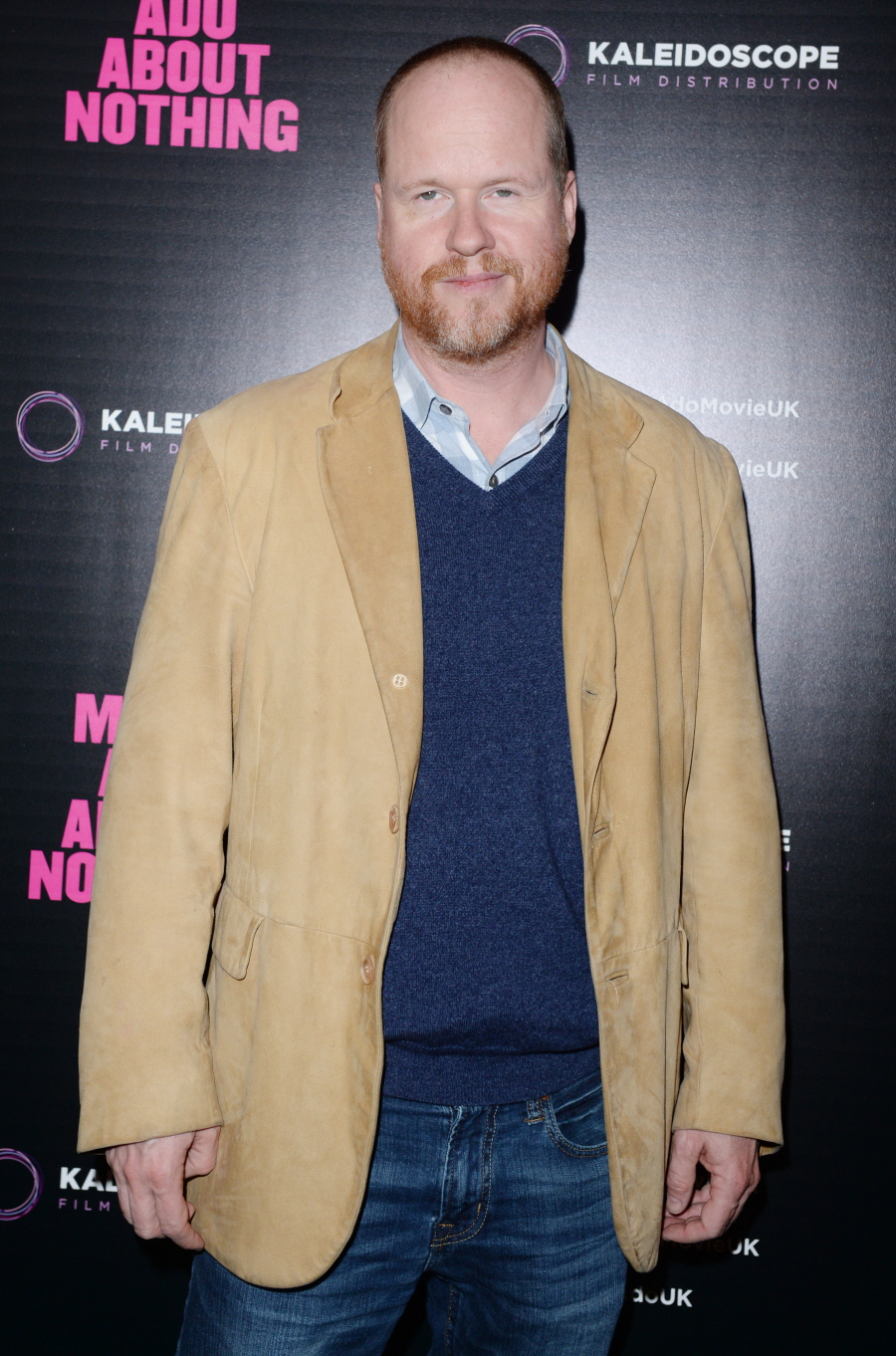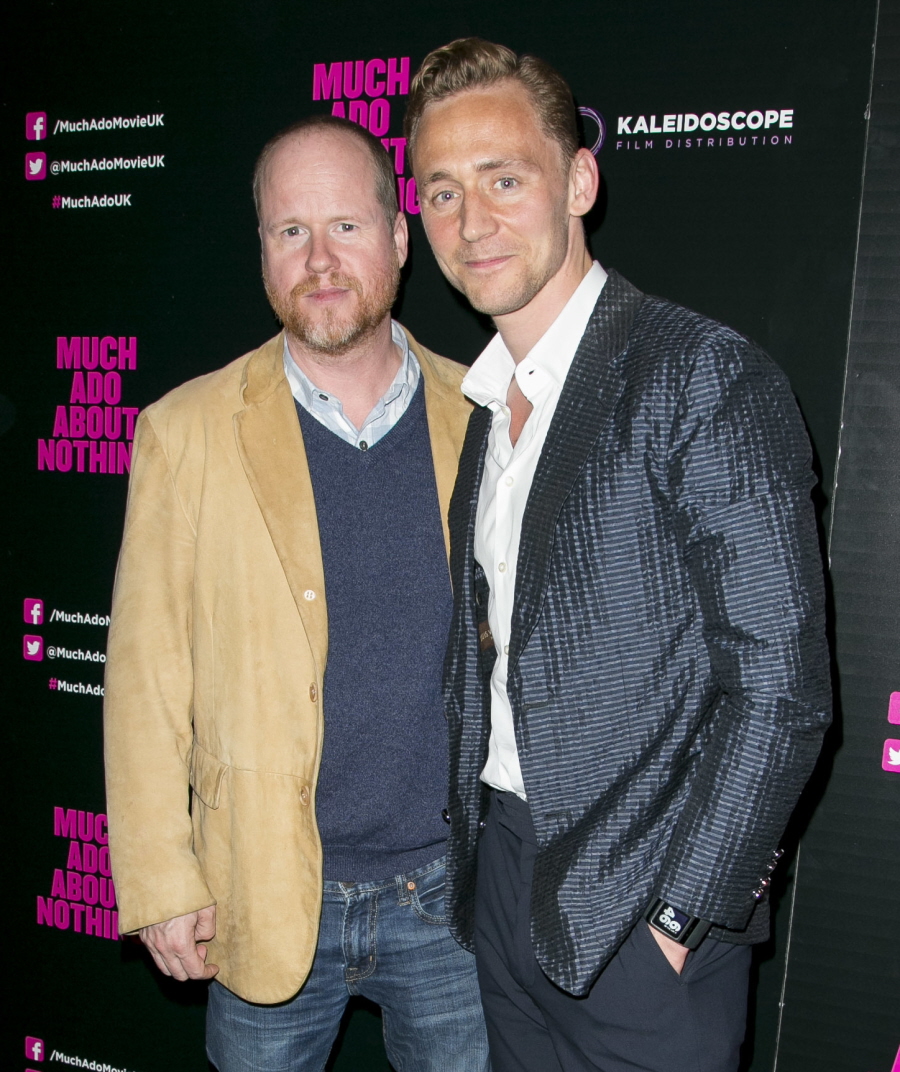 Photos courtesy of WENN.