Before I even get into this latest cult propaganda, let's review the fact that at least nine people have died in drug treatment centers run by the "church" of Scientology. Scientology runs dozens of drug treatment facilities under the misleading name "Narconon." The treatment they offer is a front for Scientology, and is ineffective at best and deadly at worst. In just nine months, three people died in a single Narconon facility in Oregon, which was not state licensed. Former executives at the rehab came forward to say that the facility was committing fraud, required no traditional drug training for staff, and regularly preyed on vulnerable families of addicts.
So just keep all that in mind when you see John Travolta enthuse about the effectiveness of Narconon. There's a clip from Entertainment Tonight above and the text is below. John made the speech at a big party over the weekend at the Scientology Celebrity Centre. Among the other celebrities who attended were Jenna Elfman, Laura Prepon and Parenthood's Erika Christensen. ET interviewed Erika after John's speech and she parroted all his talking points.
Travolta: The Celebrity Center is a place where I've come to since 1975 for all sorts of reasons, but it's my oasis in Hollywood. This year in particular I just had a message I wanted to give to the industry. So tonight for the first time ever I spoke up. Impromptu. It was not a prepared speech.

[Travolta on the pulpit] We've lost way too many artists to drugs. There's people that are looking for solutions, and their solutions are drugs, and that I understand completely, but when you have a program that is designed to help you solve your problems different, but more importantly immediately getting you off of drugs, cleaning your body of the adverse effects of those drugs and then getting a new start.

It's not just a detox program, it's a detox program that takes full responsibility for the reasons you started to begin with. I don't want to lose any more artists, it's too much already.

Erika Christensen: What Jon said is so easy to grasp, we all have the same idea. There's too many people that we've lost. It's got to the point in the last several years that it's such an alarming rate. The fact that there are answers to these problems and we can stop this from continuing to happen is really important to get that known.

Travolta: Something needs to be done about all the artists we're losing to drugs because I'm tired of it. We have in Scientology the answers to drugs. We have the answers to the solutions people use them for. We have the answers to detoxifying the body after the extreme use of them. Celebrity [centre] sounds like an oasis for all artists. In a very hectic town… you have a place to get relief if you need it. It's a place for solace and for knowledge….

Kelly Preston: I think Celebrity Centre is an amazing place for artists to come to handle anything they want in their life. To gain tools to better their life in every single aspect. I have done the purification program here, detox, I have gotten tools as an artist. I have handled things in my life that I was wondering about or that I was having really difficulty with.
Kelly Preston then enthused a little about her son, Ben, two and a half. She looked a little tipsy but she wasn't wasted or anything. I had a hard time figuring out if she'd had too much to drink or if that was just Xenu talking.
These celebrities sounded pretty desperate to get other "artists" to join their cult. The word has been out for years that Scientology robs their members blind, uses forced labor, splits apart families, imprisons people who want to leave, and tries to destroy the lives of anyone who dares question anything that leader Miscavige does. They're surely hard pressed for members, not to mention high profile ones. Listen to Kelly and John shill hard for the cult. So where was Tom Cruise at this shindig? Where was Kirstie Alley?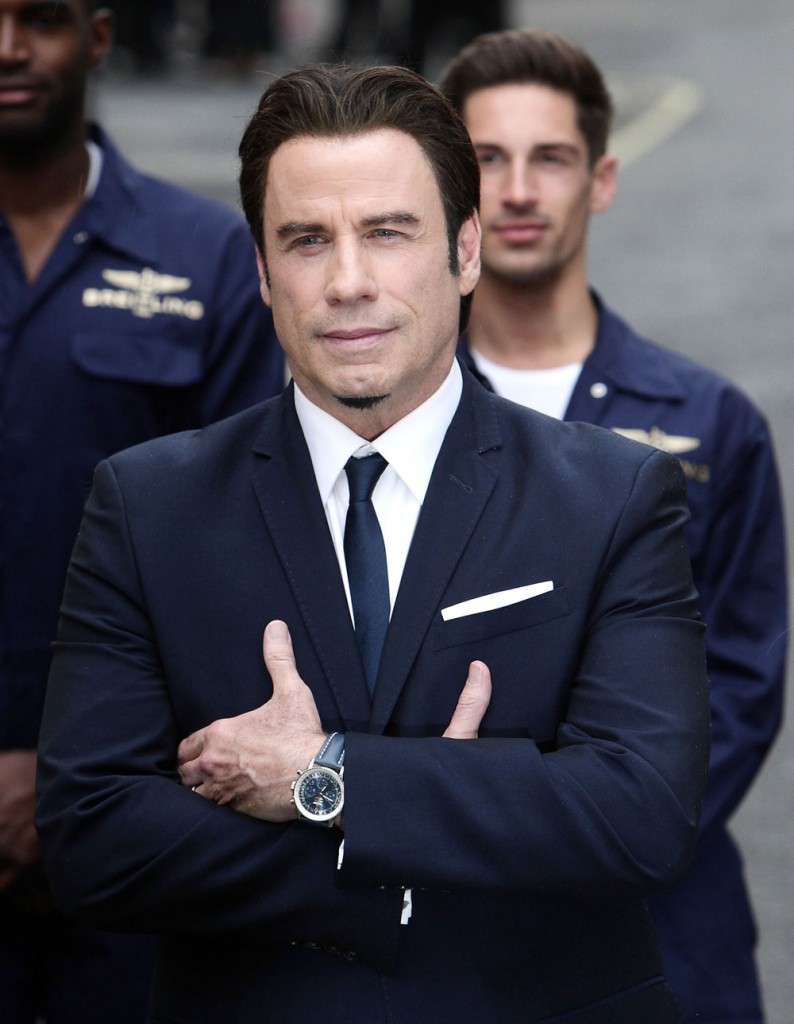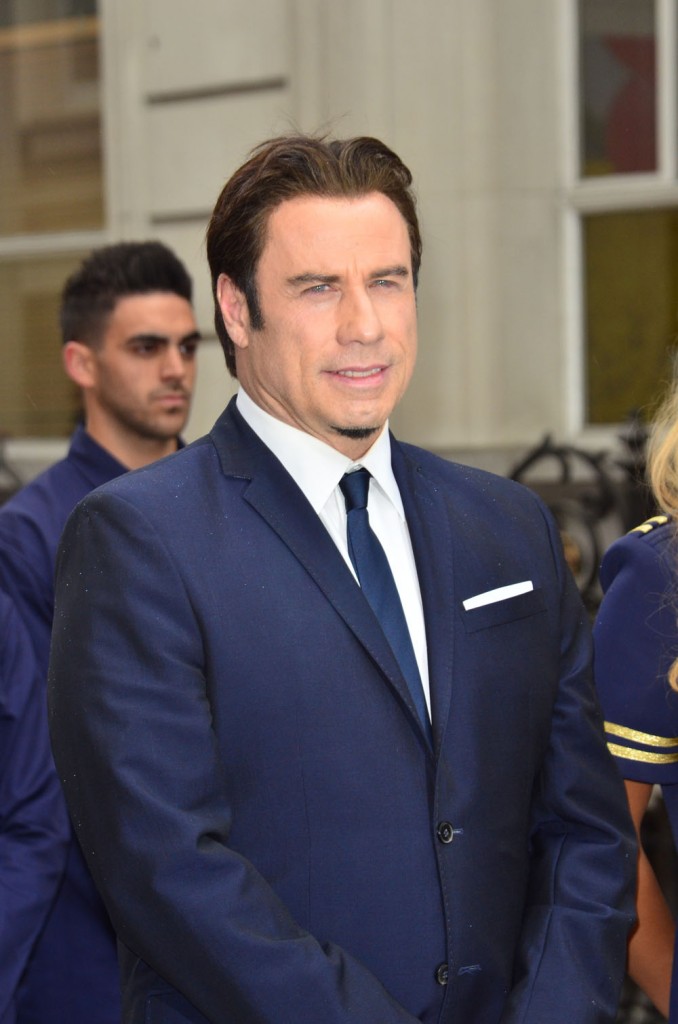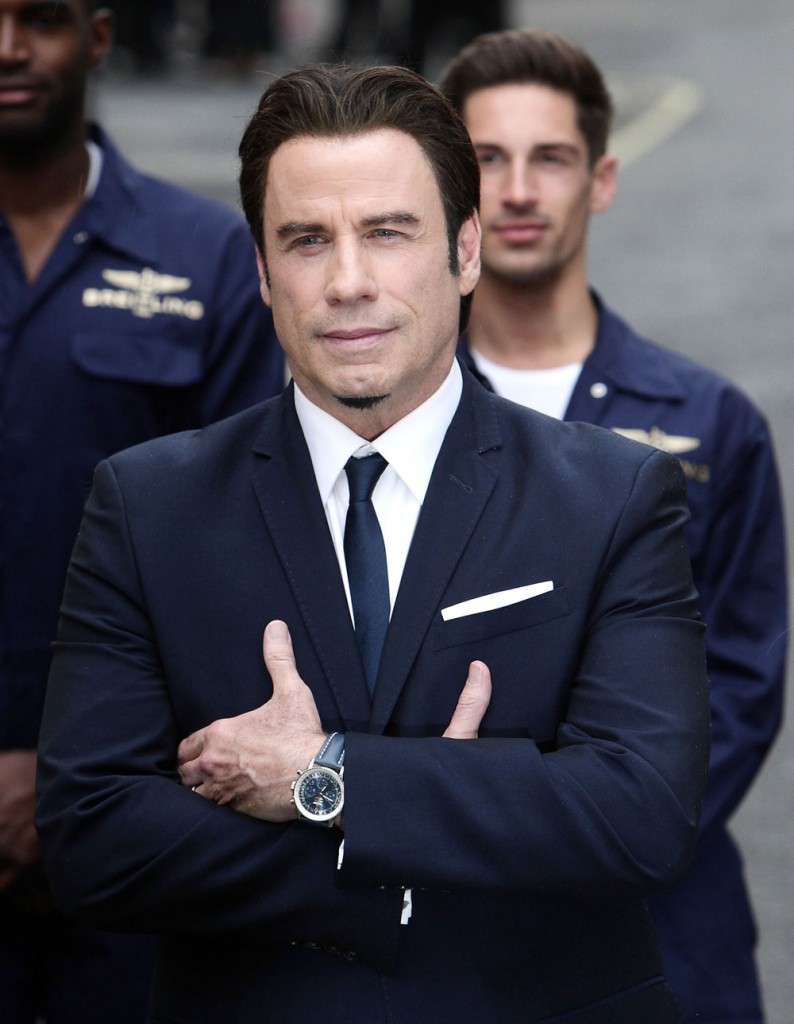 Photo credit: WENN.com and FameFlynet