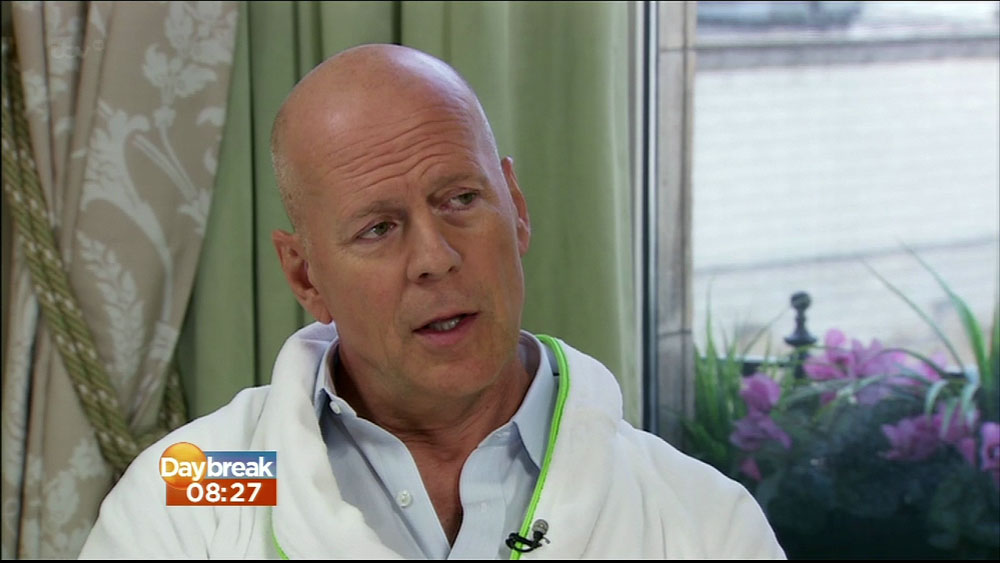 As you may know, Bruce Willis has behaved badly in interviews for his latest promotional tours, for Die Hard 5 and Red 2. He admitted earlier this year that he's been drinking again after years of sobriety. In at least one interview I saw, on BBC, he seemed drunk and was incoherent at times. In another interview, last month with a British radio station, he misunderstood the first question, acted bored, and then stonewalled and refused to play along with the questions. (That video is below)
We've heard for years that Bruce can be an assh*le. Kevin Smith called him out for being a dick on the set of Cop-Out, calling Bruce "soul crushing." (Credit to Kaiser for finding that.) Sylvester Stallone, who has worked with Bruce, called him "greedy and lazy" recently. So he definitely has a reputation of being difficult. According to Bruce's oldest daughter, Rumer, some of her dad's poor interviews can be explained by the fact that he's hearing impaired and has trouble understanding everything.
Bruce Willis' actress daughter Rumer has defended her dad from critics who have blasted him for appearing awkward in interviews, revealing he probably can't hear the questions properly.

She insists the Die Hard star doesn't go out of his way to be less than talkative when promoting movies, but a hearing loss issue means he is always struggling to make out what is being said by interviewers.

Rumer, who is Willis' eldest daughter with ex-wife Demi Moore, explains, "I think part of the problem is sometimes he can't hear… because he shot a gun off next to his ear when he was doing Die Hard a long time ago, so he has partial hearing loss in his ears.

"If me and my sisters get together and he's at a dinner table and we start talking about fashion and things, the poor guy…"

Willis' daughter also feels her dad has a reputation as an edgy, cool guy to keep up: "I think he just has this vibe where he feels like he's gotta kinda do a cool man (thing)."
I have a relative who has partial hearing loss, and she often fakes like she understands something and ends up missing important parts of the conversation. It's easier for her to do that than to constantly interrupt people and ask them to repeat themselves. You often don't realize that she didn't understand what you were talking about until a few moments later when she's lost the thread. People who don't know her well might think she was being rude or not interested in the topic.
In this joint interview with Mary-Louise Parker (video below), which we covered about a month ago, Bruce acted like a total ass. He may have misunderstood some questions, but he could have covered that by letting Mary talk first in order to get the context. It's worth noting that the journalist was British, and that Bruce obviously didn't understand the first question. It's particularly hard for people with hearing loss to understand accents. However, even if Bruce couldn't hear everything, he was still choosing to compensate by stonewalling and being surly. Given what we've heard about him for years, this is his default position when he feels challenged.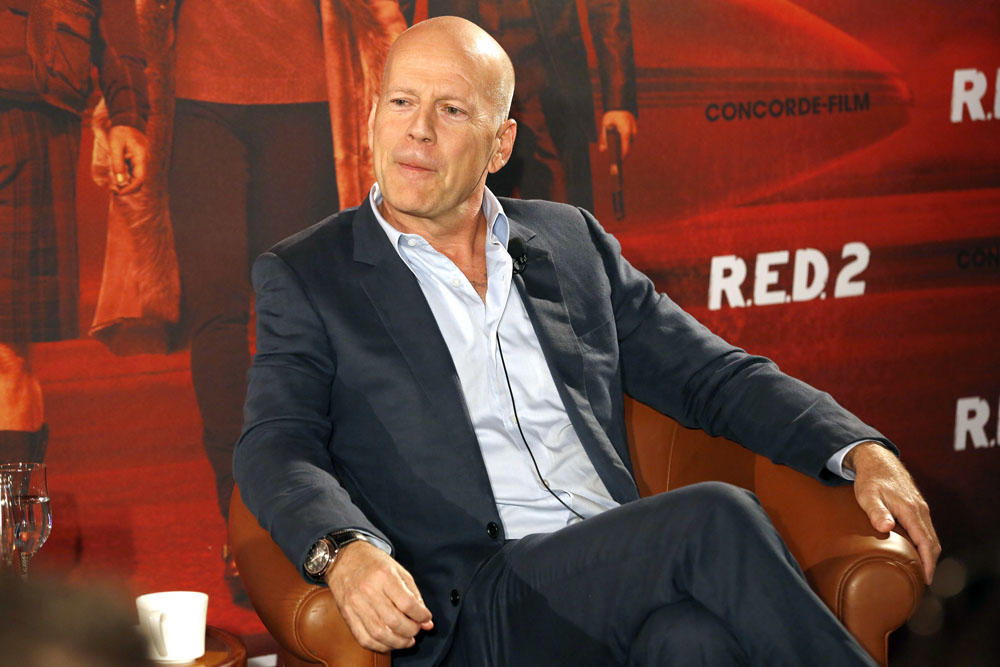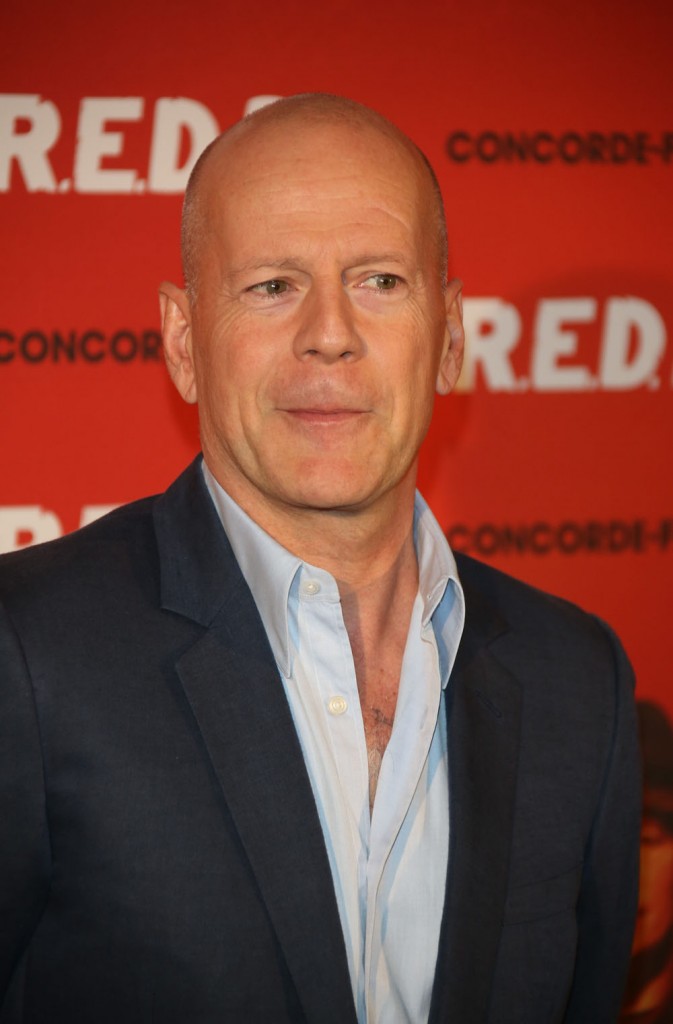 photo credit: WENN.com