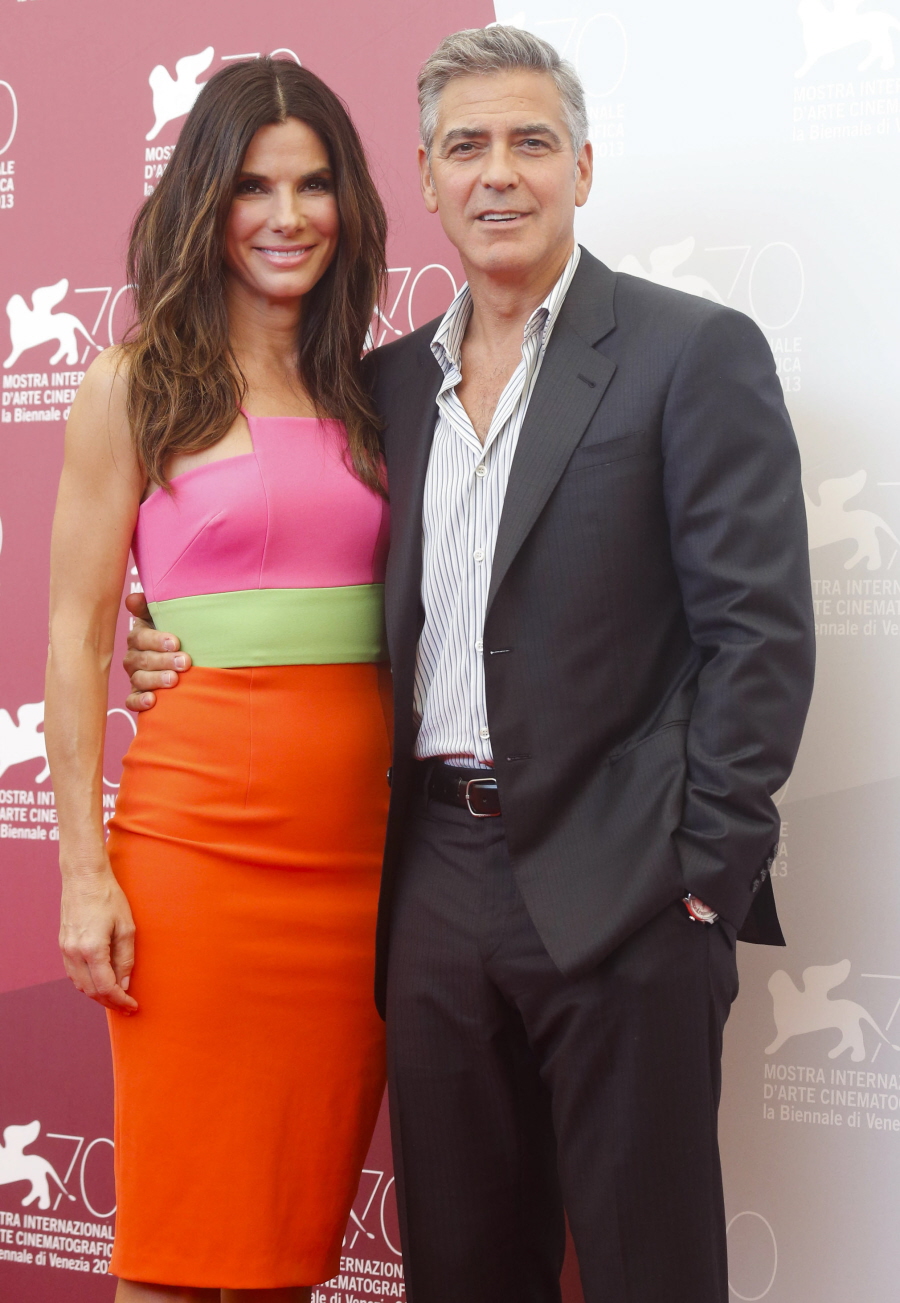 Gravity is premiering at the Venice Film Festival today. Sandra Bullock and Louis Bullock arrived in Venice yesterday (I'm including a photo). George Clooney and his boys arrived in Venice yesterday as well (I'm including a photo). And today – these photos – George and Sandra came together for the first photocall for Gravity. Sandra wore an Alex Perry color-blocked dress and George wore… a nice suit. Probably Armani. Sandy looks amazing. George looks pretty good too – he looks younger, right?
These photos are notable because George Clooney is single right now. He's been single (ish) for months now, it just took George and Stacy Keibler forever to finally admit that they had broken up. Usually, George breaks up with the girl at the beginning of the summer and then by Venice & Toronto, he's already installed a new girlfriend and she's been banging him in the Como mansion for at least a month. But not this year! We haven't heard anything about any girlfriend. We haven't even heard about Clooney banging a random, a one-off. Weird.
So… who wants to start a conspiracy with me? Maybe George is staying single right now because he wants to see if Sandra is up for it. Imagine their combined star power if they did get together!!! Sandra's personal life has been so quiet since her divorce from Jesse James, and George does love a dark-haired woman with a great figure. True, Sandy is a bit older than the girls he usually goes for. She's also way more accomplished and much, much smarter than the girls he usually goes for. But maybe George feels like mixing it up. Maybe we should start hoping for a torrid Sandy & George hookup.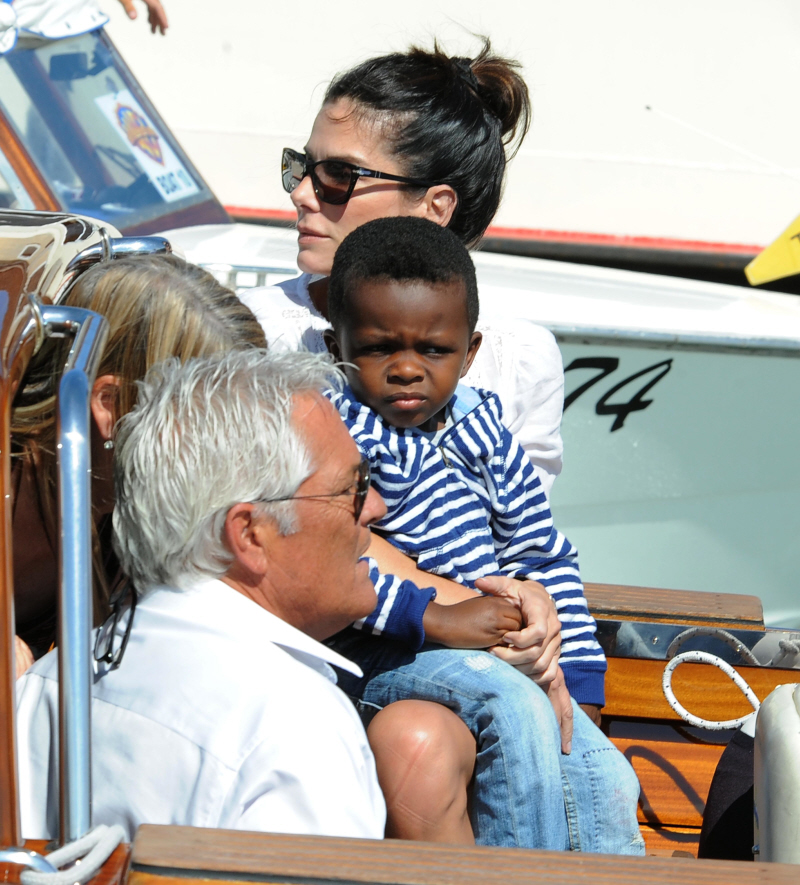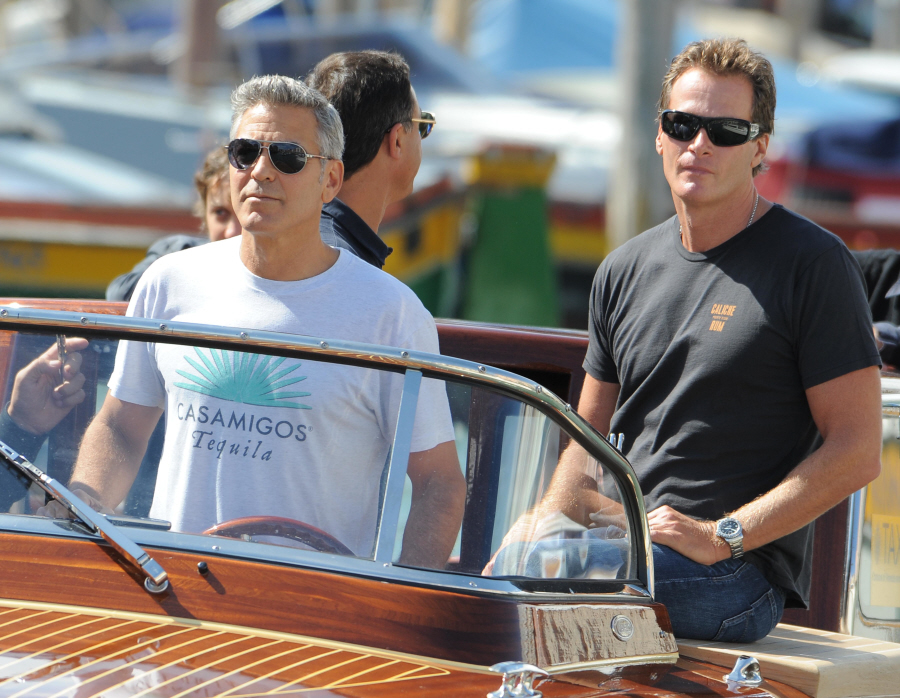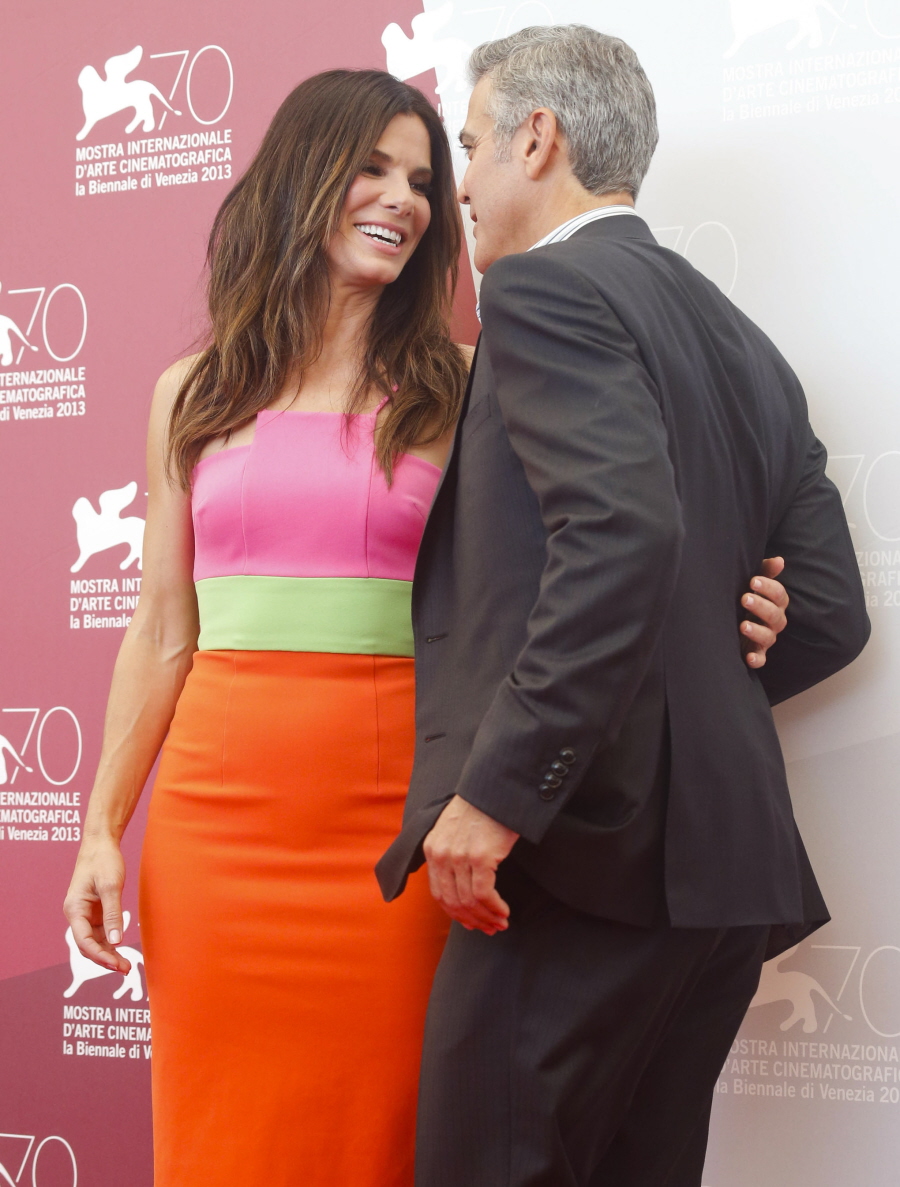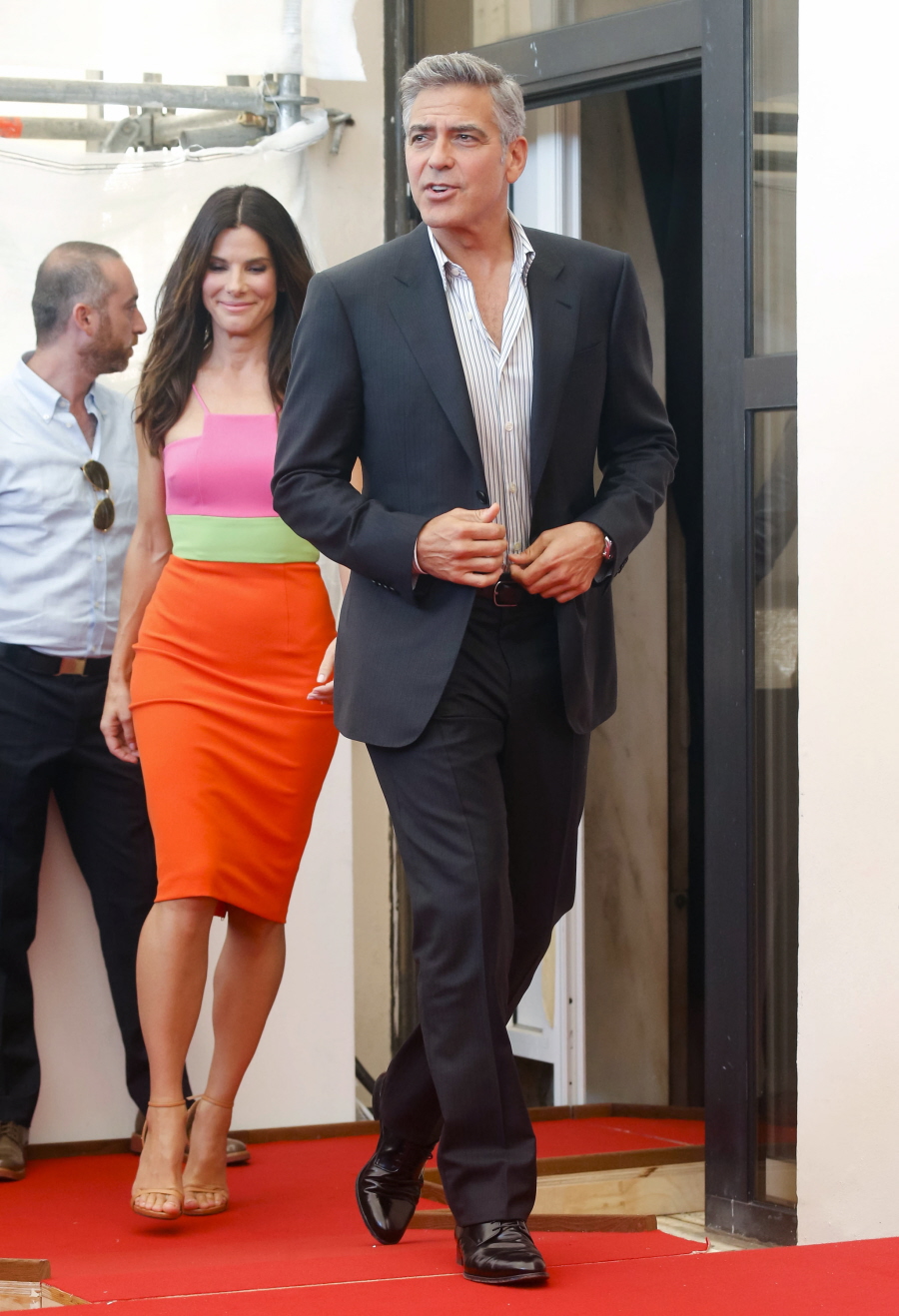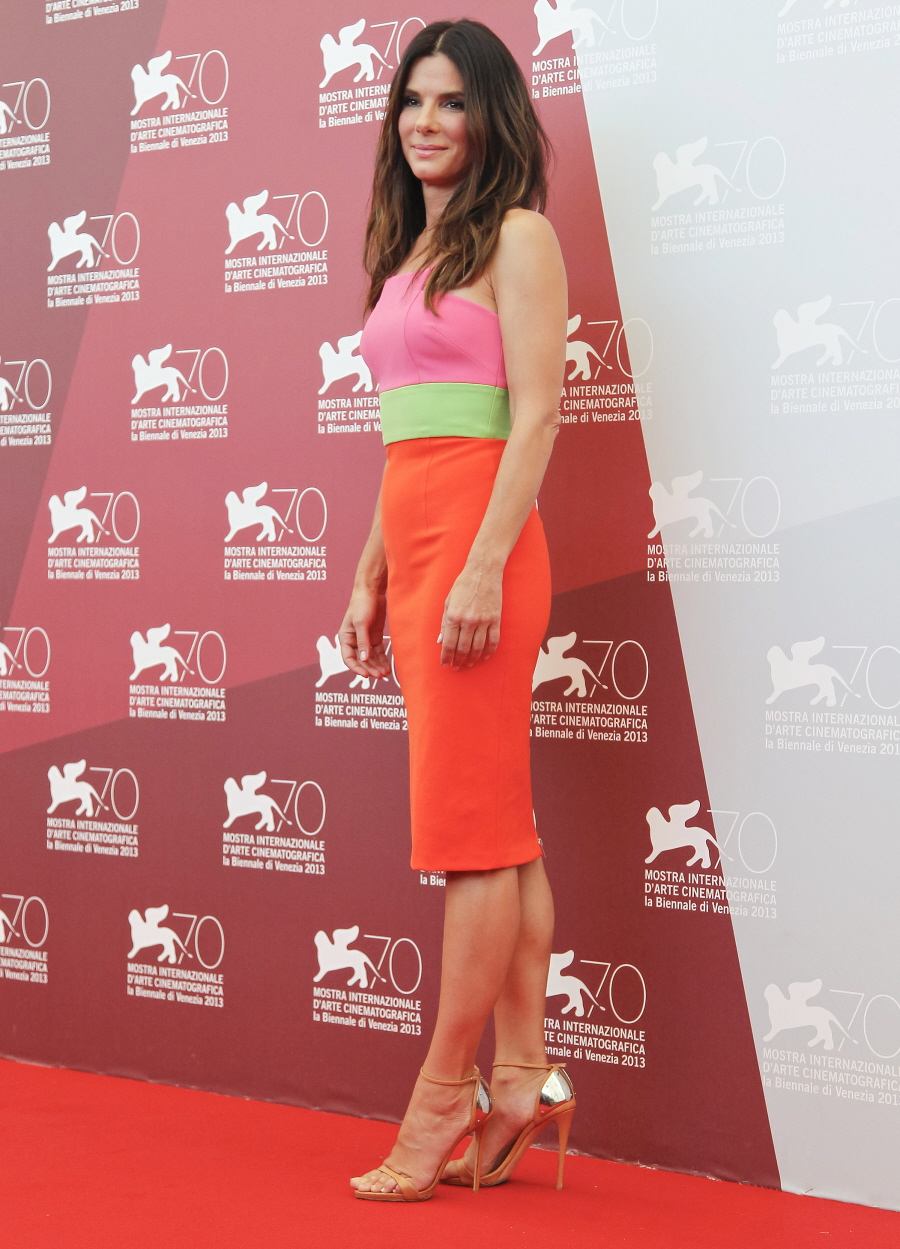 Photos courtesy of WENN, Fame/Flynet.