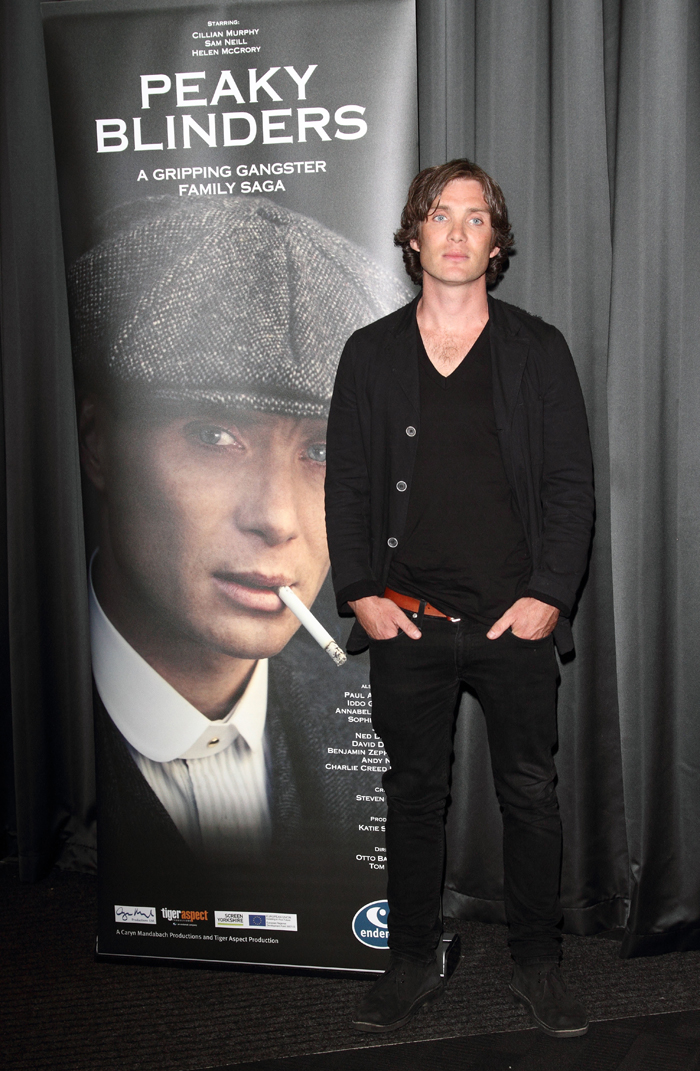 Here are some photos of Cillian "So Beautiful It Hurts" Murphy at the London premiere of "Peaky Blinders," which is his new miniseries set to air on the BBC. The title of the series struck me as reminiscent of Cockney rhyming slang, so I looked it up. Sure enough, it's a term used to refer to "hooligans," which makes sense because Cillian is supposed to play a gangboss in this "Sopranos meets Midlands" series. The series is said to be very, very violent, and Cillian seems to rail against this in a new interview with Time Out London. You know, it's not like he didn't know that playing a gangboss wouldn't be violent.
This interview is mildly amusing because Cillian gushes about Matt Damon. Damon is the source of many actor-fanboy crushes, and will need to make time to have a beer with not only Benedict Cumberbatch but Cillian too. Actually, Cillian doesn't get as carried away with it as Cumby. Cillian seems like a really reserved dude, so I'm sure there's more affection lurking beneath the surface. Here are some excerpts: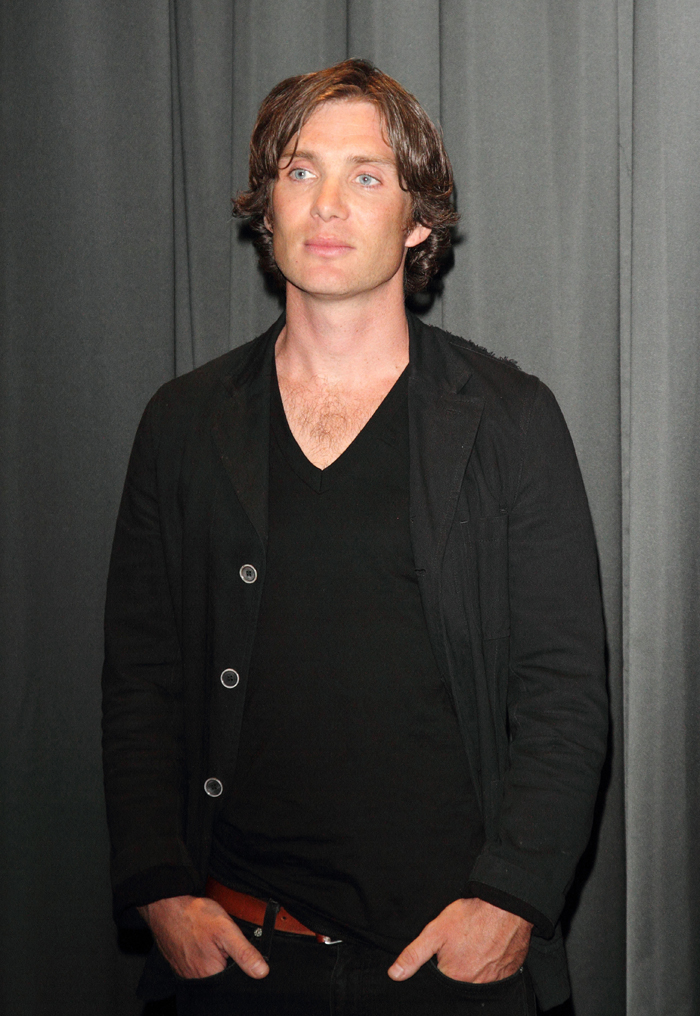 He had reservations about the show's violence: "Most of the violence is slow motion, which I hate. It fetishes the whole thing. But [director] Otto Bathhurst had a clear vision and he nailed it. I knew we weren't going for realism, and over the six episodes, there's more talking than violence."

On how fatherhood has changed his views: "Well, I watch nature programmes and find myself weeping, so it's definitely made me vulnerable in some ways. But sex or violence is justified if it's not gratuitous or fetishisez. If it's there just to look cool or sexy, I'm out. Although my kids can't watch most of my stuff till they're 18! But I'm not bothered, and they don't give a sh-t. They're not really interested. It's about how good a dad you are."

On turning down music label Acid Jazz: "I know we would have been dropped, hated each other, developed drinking problems: the full Spinal Tap. I realized the ceiling of my intent as a musician compared to the bands I loved. There was more possibility for me in acting, with live theater — the sense that something magical could happen in a room. I love it. I was probably annoyingly confident as a young actor, even though I didn't go to drama school. But my only big hangup is classical theater, which I've never done. I feel inadequate about that.

Is he tempted by the adulation of acting? "No, I've always been pretty adamant about it. An A-lister like Matt Damon is the most defiantly normal guy and one of the most successful actors in the world. I admire that — and if you dod that relentlessly enough, the wrong sort of people get bored. People will come over and say hello or ask for a photo, but it's never an inconvenience."

His future in acting: "I'd love to have a go at shouldering a big blockbuster. I'm 37 now, and the drive and hunger to make good, exciting work is still there from when I was 20. But I'm wiser — no actor has a flawless sheet, so you just try to stick to your principles. And allow yourself to fail."
[From Time Out London]
I didn't know that Cillian was in a band, but he's played guitar for a long time, and the band he refers to was called The Sons of Mr. Greengenes. This guy is so talented as an actor. I especially liked him in The Edge of Love, in which he played a soldier with PTSD who was married to Keira Knightley. Of course, he's been in lots of other stuff too. Maybe Christopher Nolan will bring him back for another big blockbuster movie (other than the Batman stuff and Inception) someday.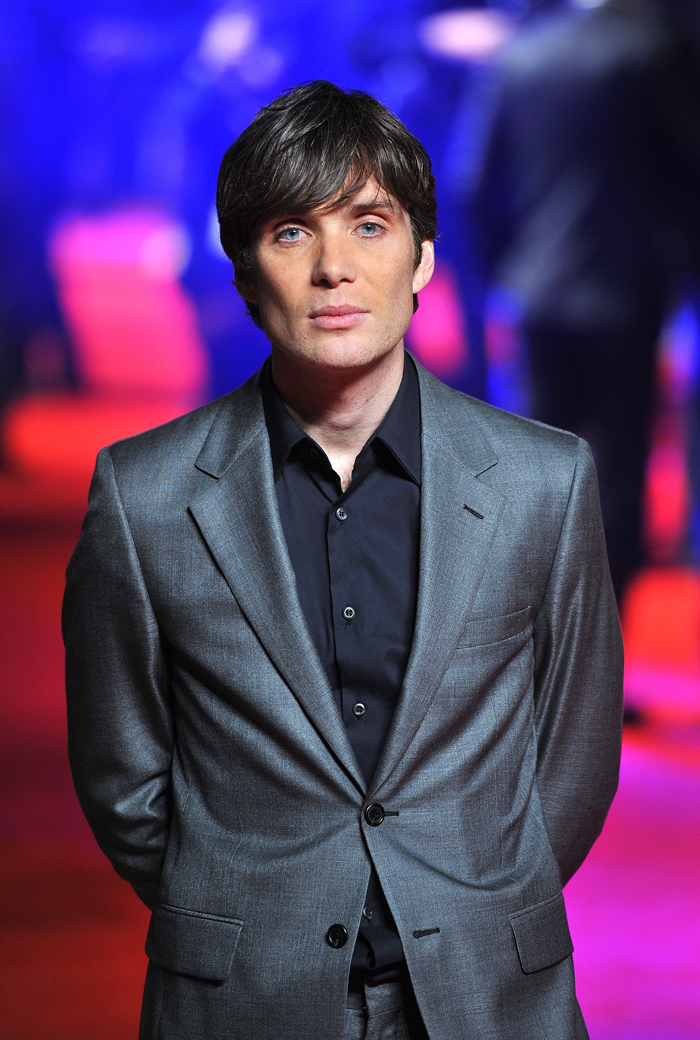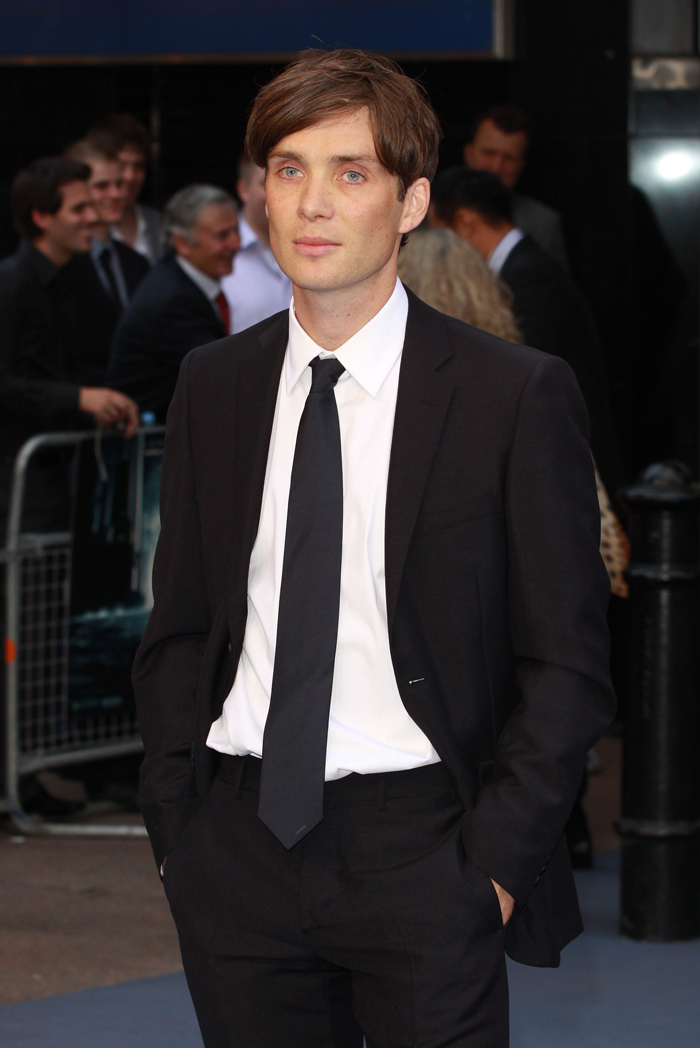 Photos courtesy of WENN