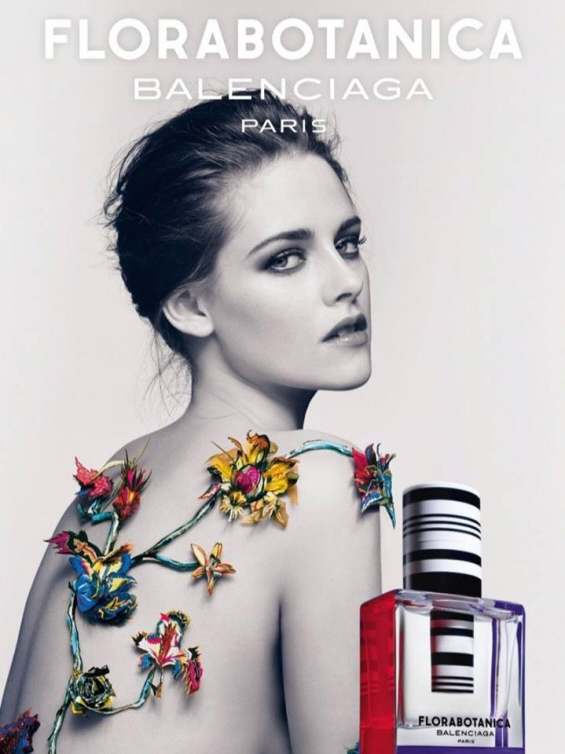 Back in May of this year, I was surprised to learn that Kristen Stewart had managed to eye-roll and lip-bite her way into a second Balenciaga ad campaign. This (the header photo) is the first image we have from the second Florabotanica perfume campaign. Well… it's much better than the images from her first campaign. Remember those? She looked awful, tired, pale, bedraggled and worse in those. At least she looks moderately put together in this one, and they made an effort to make the ad look interesting.
It's worth discussing how in the world Kristen managed to wrangle a second ad campaign, considering I thought she brought little to nothing to the Balenciaga table. The first ads were awful, and whenever Kristen tried to talk up the brand, she ended up fidgeting and walking out of the room. Whenever she wore Balenciaga on the red carpet, she sulked and slumped and the outfits always looked awful. Surely Balenciaga could find someone else who better represents the brand?
Also, in an interesting turn of events, Kristen's champion at Balenciaga, Nicolas Ghesquiere, was pushed out earlier this year. He was replaced by Alexander Wang, who is BFFs with Liberty Ross. Wang even had Liberty on his runway last fall, immediately following Kristen's affair with Liberty's then-husband. Granted, most of these fashion houses keep everything compartmentalized – one person is in charge of the perfume line, one person (Wang) in charge of the fashion. But still… it's got to be awkward. Awkward like Kristen.
Here are Kristen's old, terrible ads: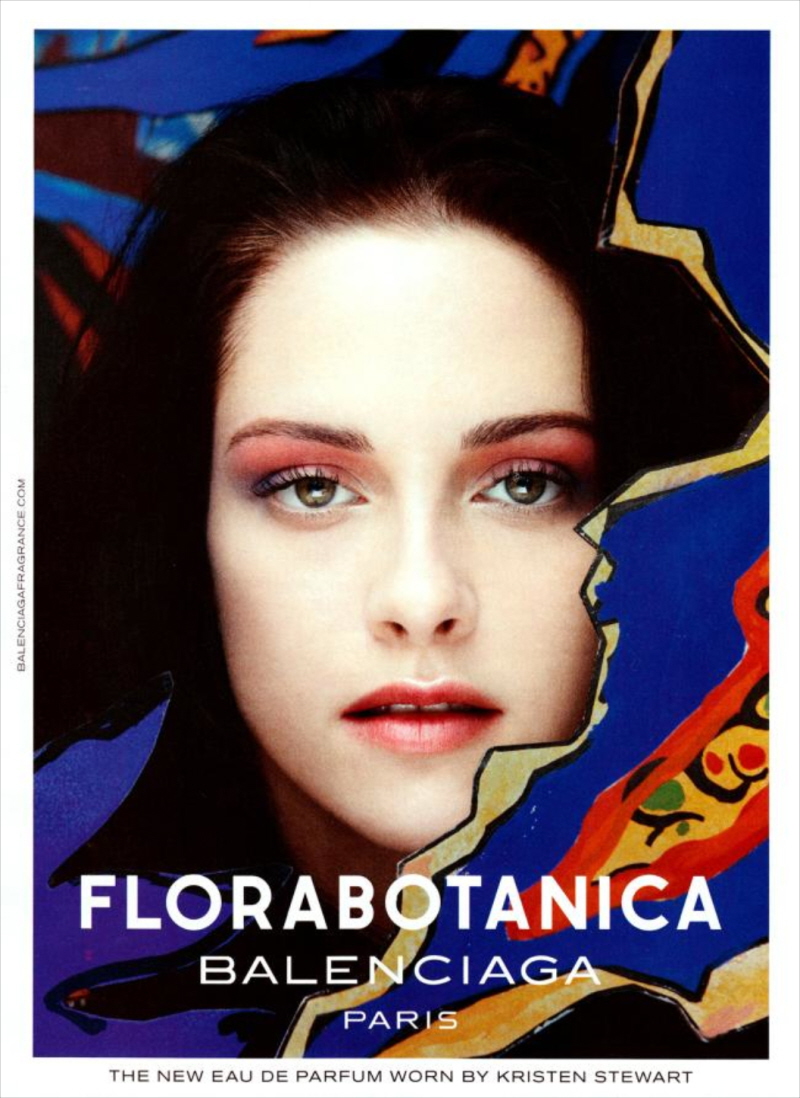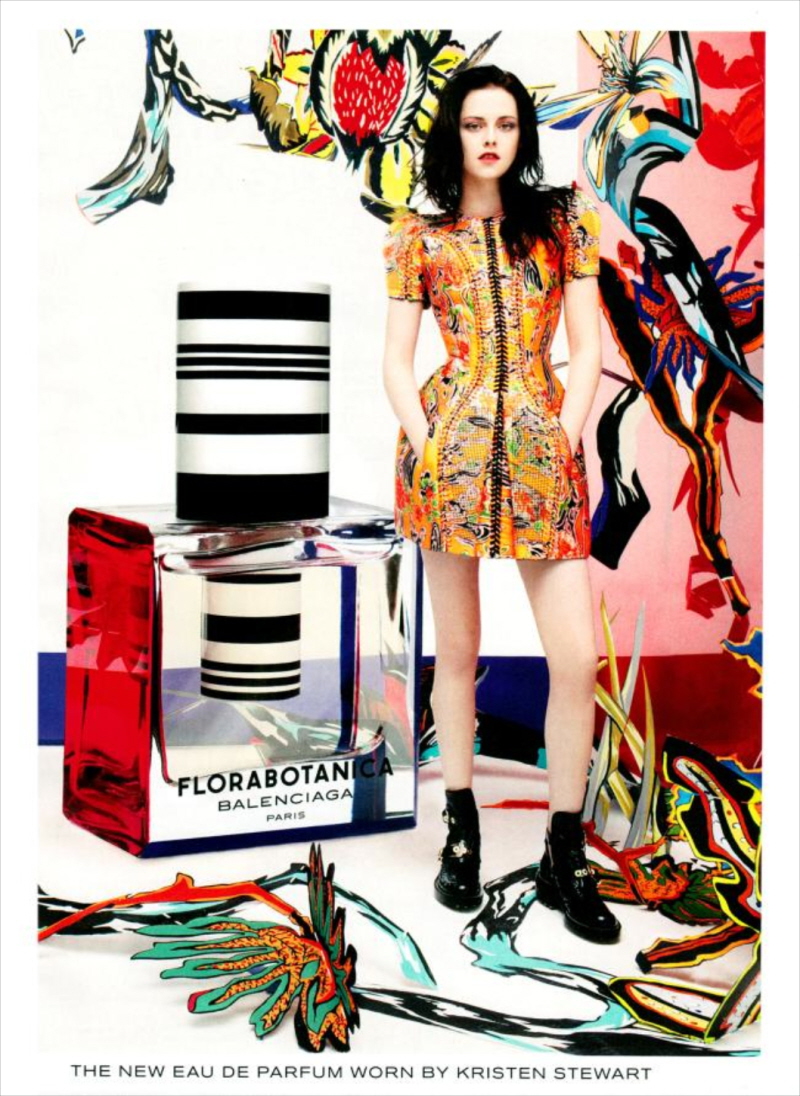 Some older photos of Kristen wearing Balenciaga: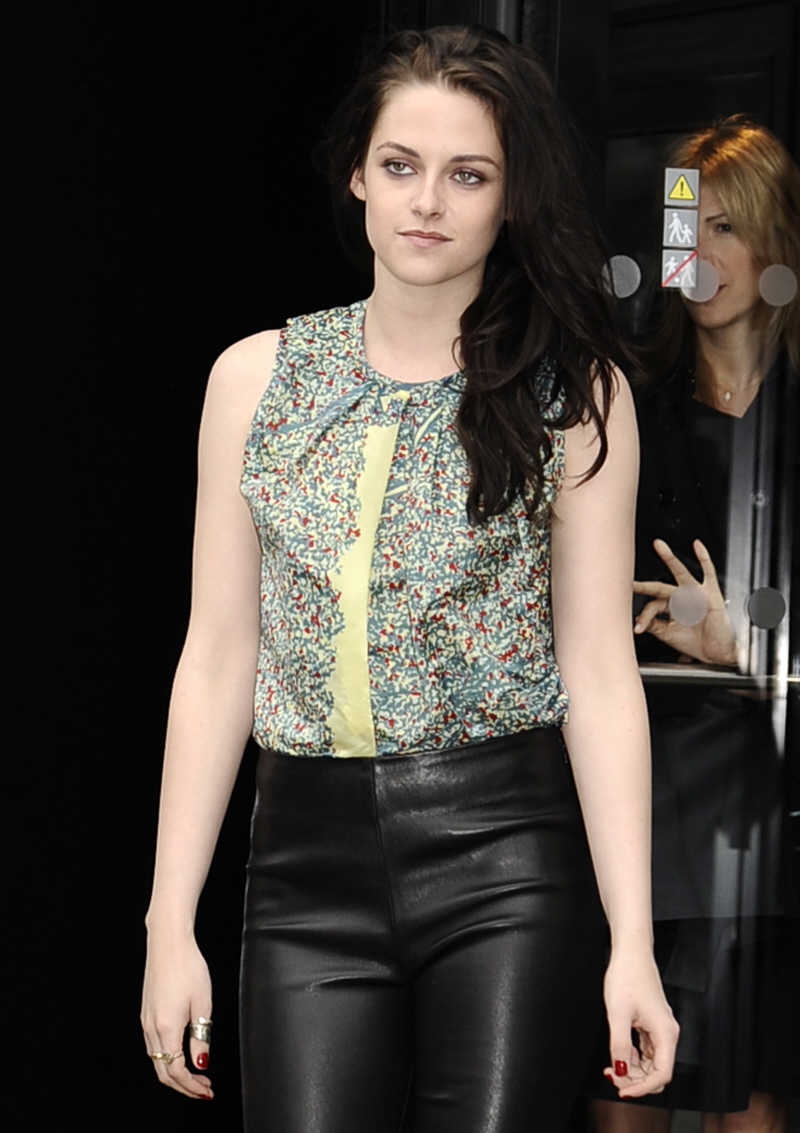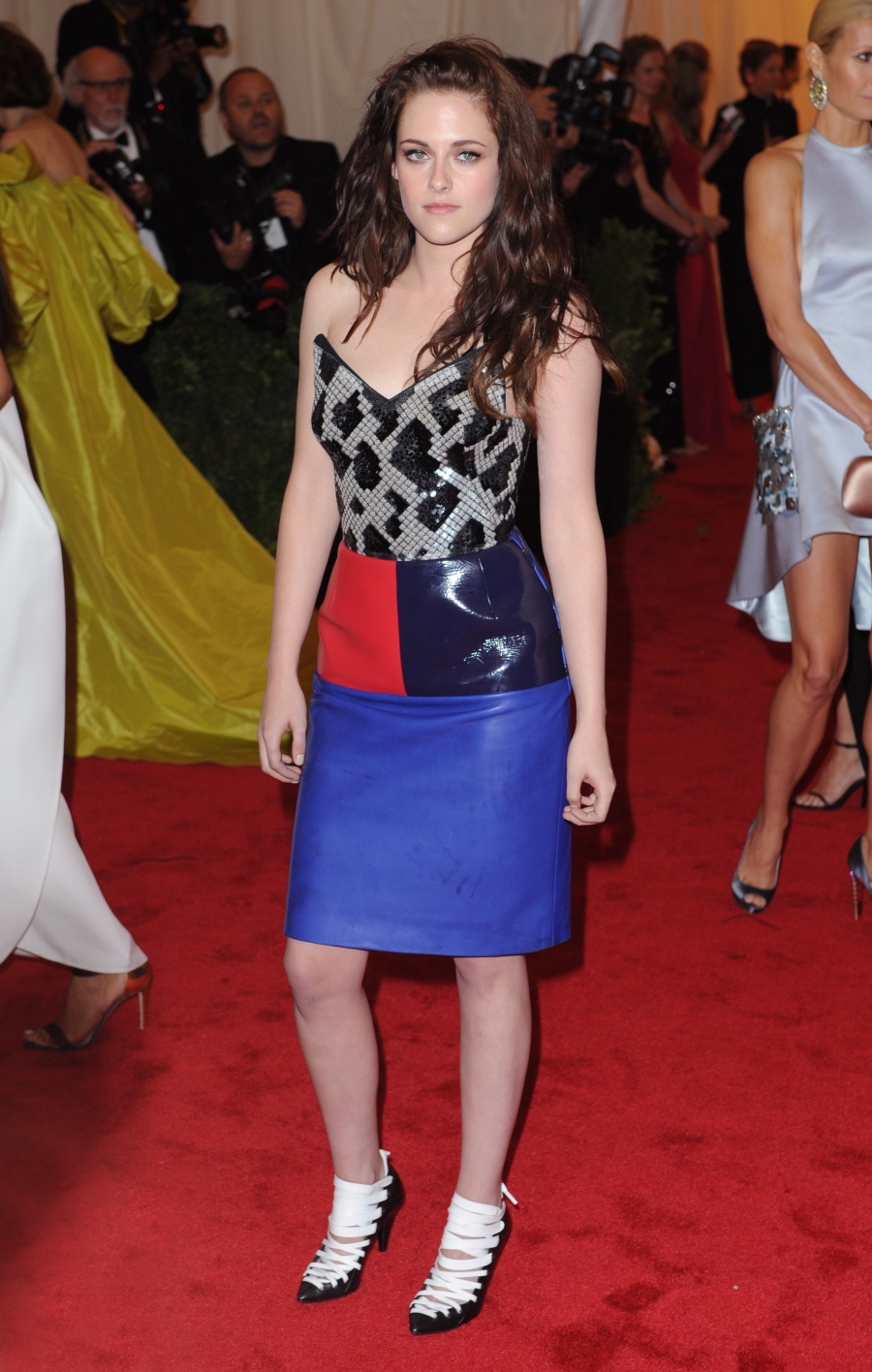 Ads courtesy of Balenciaga.