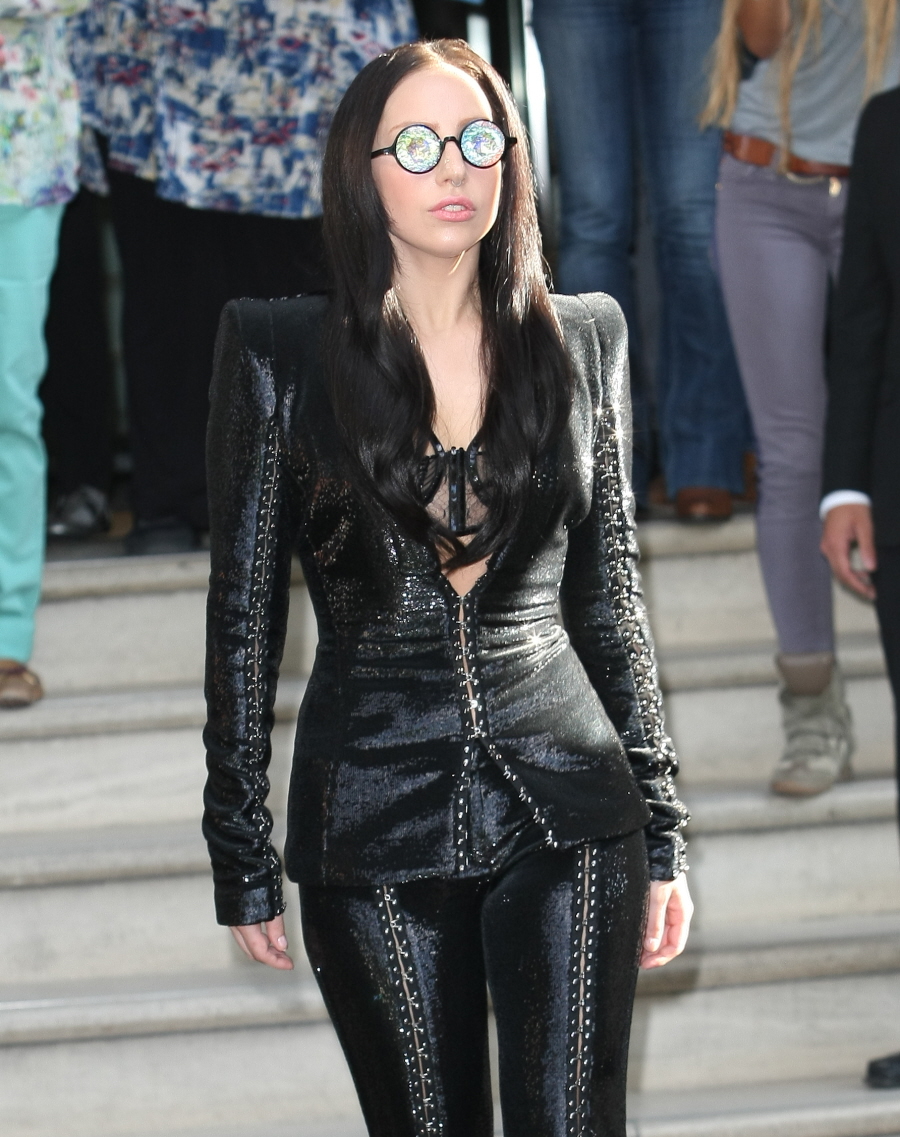 You guys, Lady Gaga is just wilting away. She can't believe that you're still talking about Twerky McRatchet. Please pay attention to Lady Gaga. Somebody, anybody, please talk about her. If she doesn't get attention, she will just get smaller and smaller until she disappears forever and ever. Do you want that on your conscience? PAY ATTENTION.
So, obviously, these are some new photos of Lady Gaga in London. The black outfit pics are the latest ones – the gas mask photos are from two nights ago, I think. Gaga is done with the pretty Beyonce wiglet. She's now back to her goth wiglet. The one that makes her look like a healthier Marilyn Manson. PAY ATTENTION.
Gaga released a "teaser" for another new song called "Swine". A sample of the lyrics: "I know, I know, I know you want me/You're just a pig inside a human body/Squeal-a, squeal-a, squeal-a you're so disgusting!" ART. PAY ATTENTION. I guess the video was shot during Gaga's rehearsals for her iTunes concert.
Here's a preview of "Manicure".
What is that song? I mean, what was it originally? Because Gaga didn't write that. She homage'd it.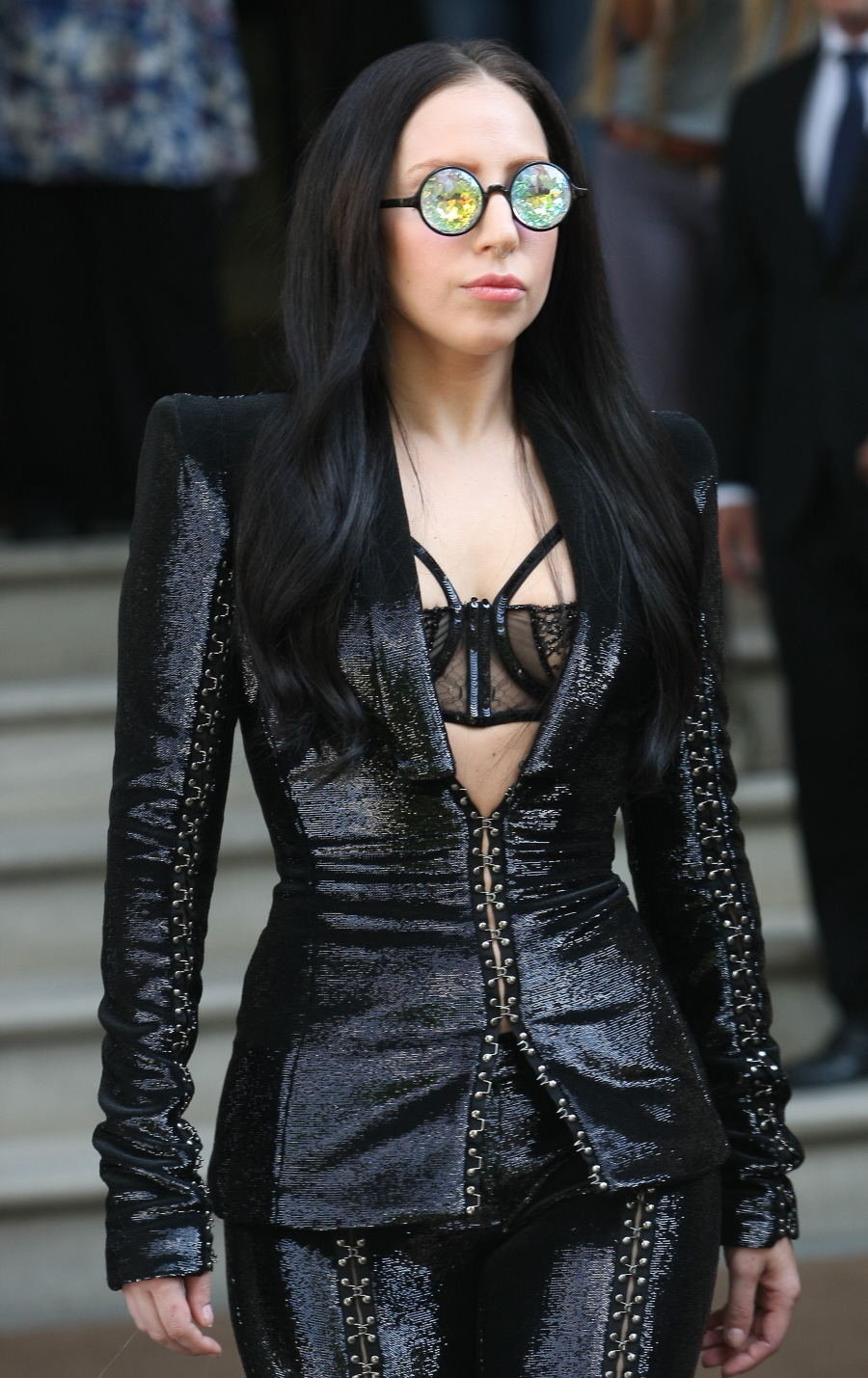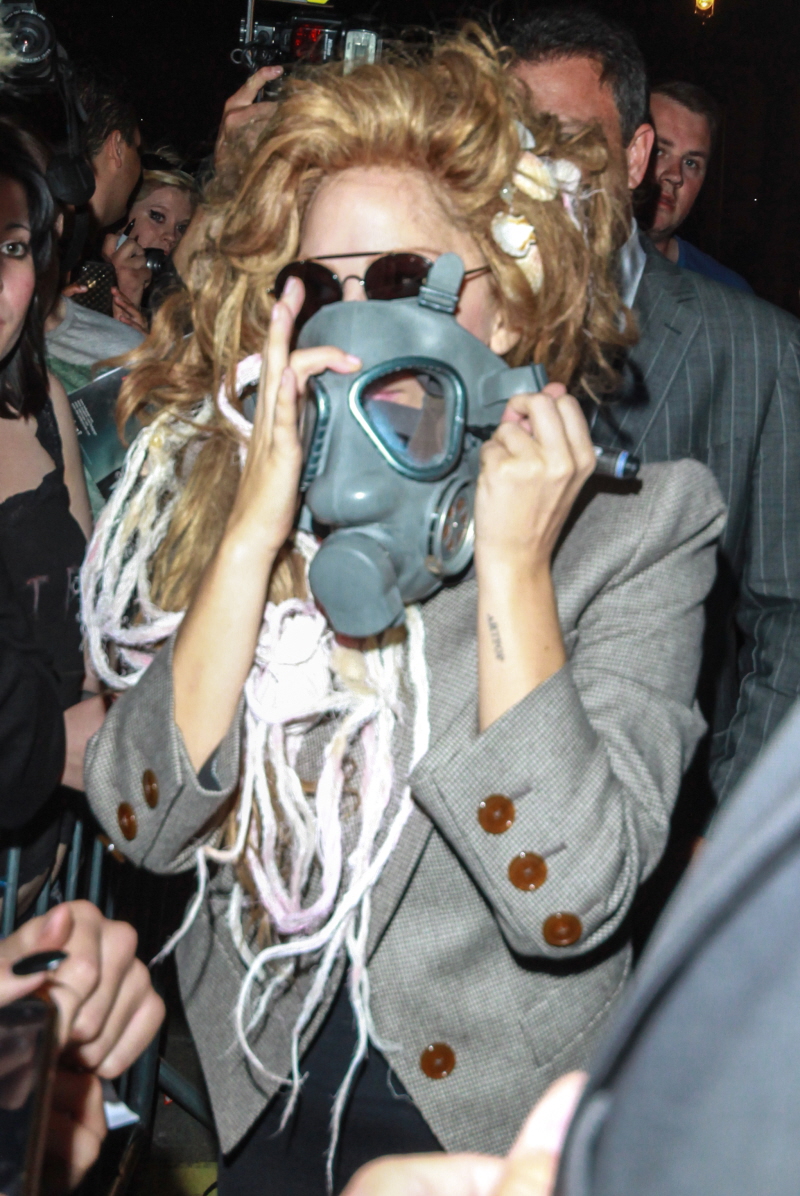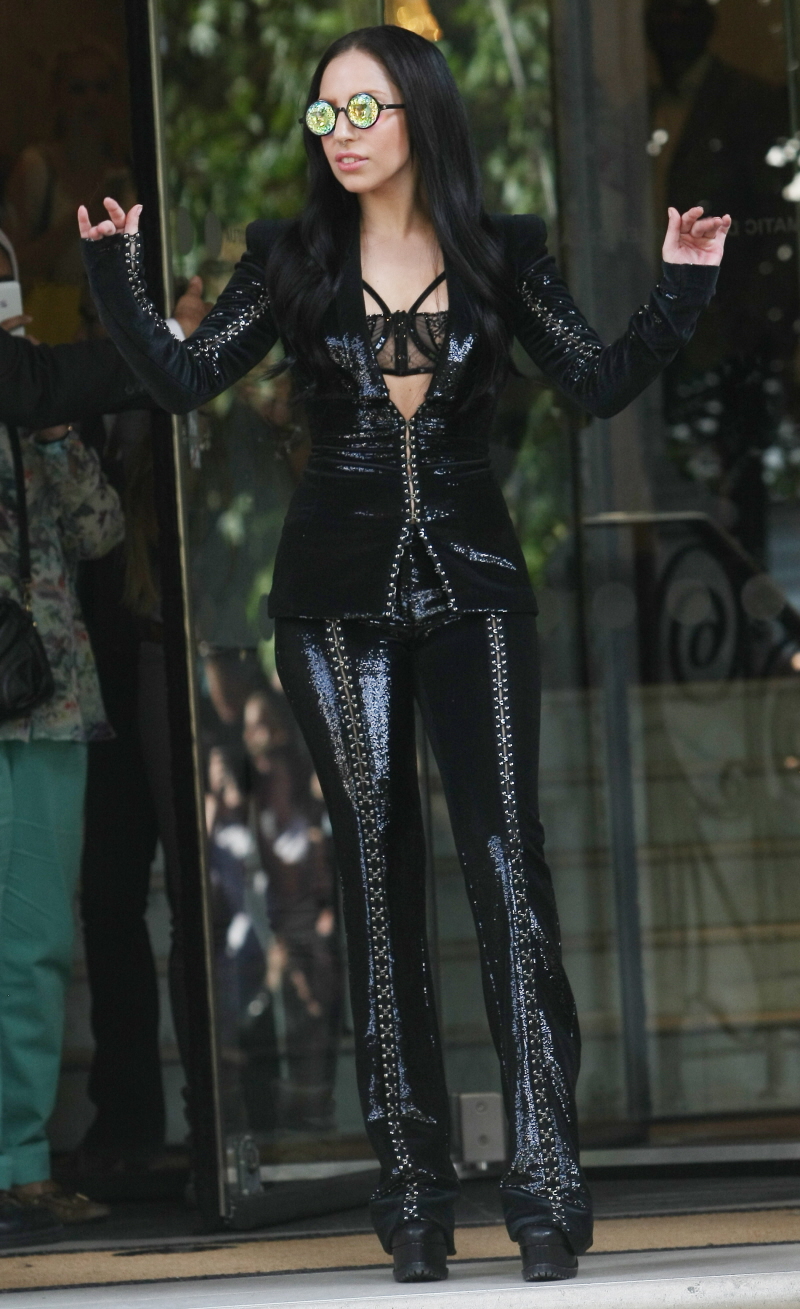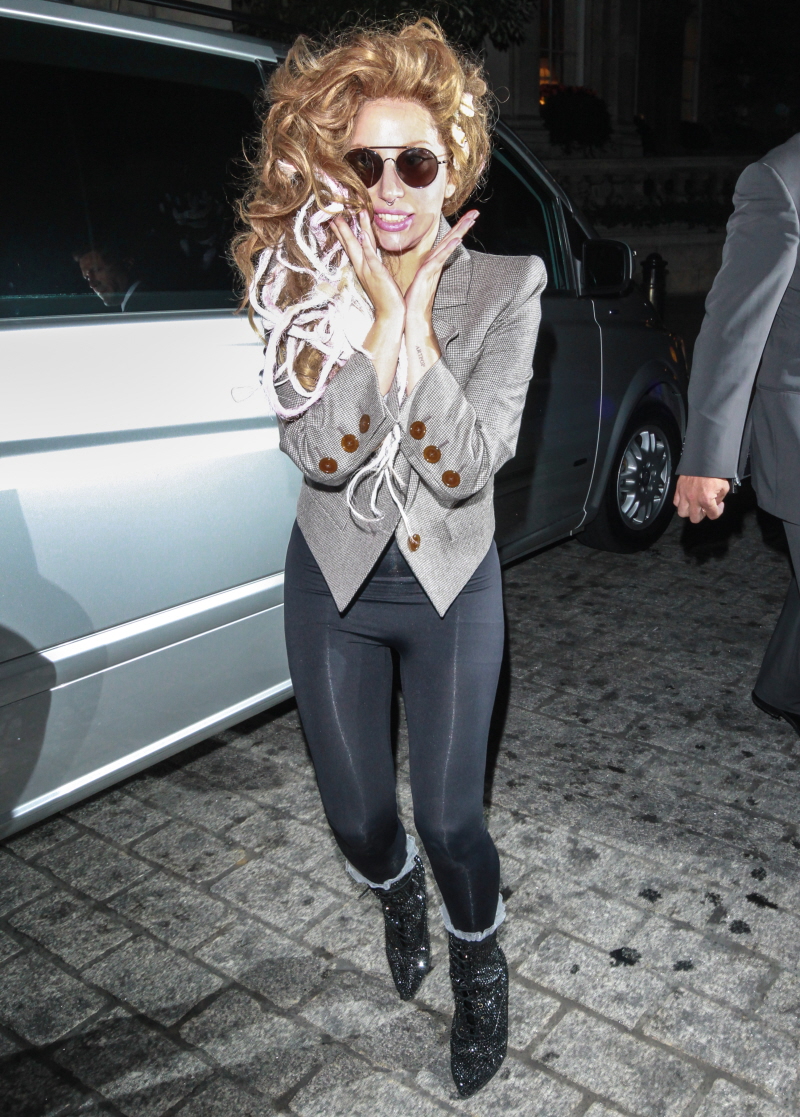 Photos courtesy of WENN.