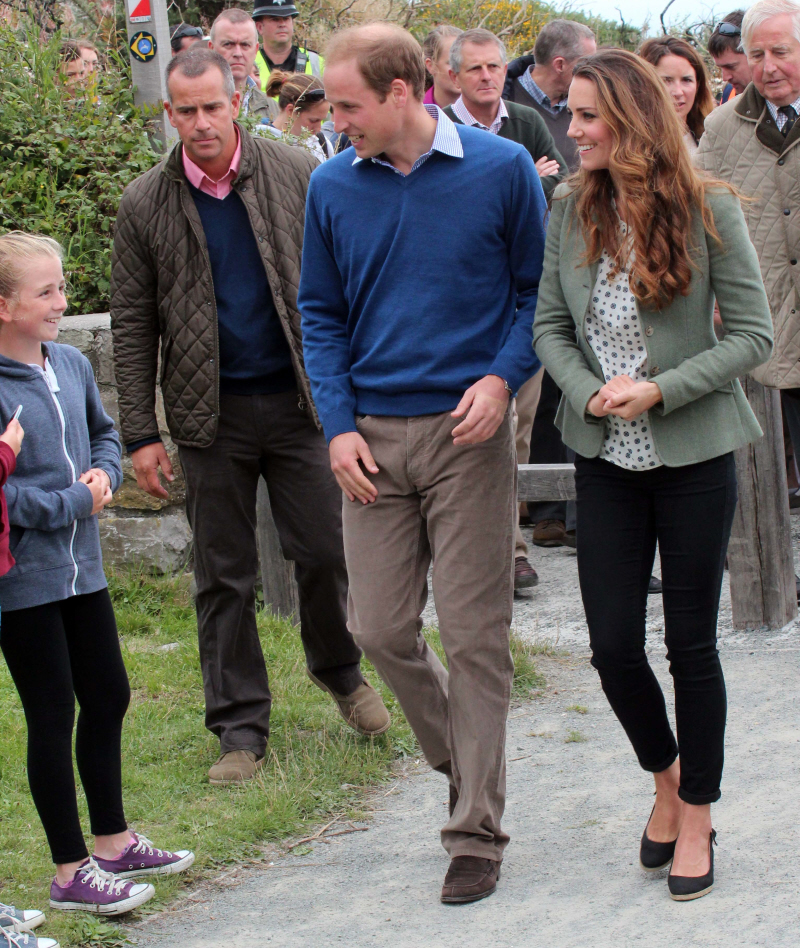 Note: I've updated this post with more photos!
The Duchess of Cambridge was not supposed to be making official, royal, public appearances until next month, but here she is. Kate made an appearance today with Prince William in Wales. No Prince George! WHO IS LOOKING AFTER PRINCE GEORGE?! They don't have a nanny, right? LOL. Just like they don't have a housekeeper or a cook or an office full of professional staffers. Just like they're so low-key that they get Kate's dad to take backlit portraits only after Kate speed-dialed her hair-stylist to give her a blow-out. Of course they have a nanny. So don't worry about baby George, is what I'm saying.
I have to say, I think Kate looks lovely here. Kind of tired and cute and a little vulnerable. Have you noticed how she's completely weaned herself off of the sausage curls? The "soft waves" hairstyle is so much better. Kate wore (I'm guessing) her favorite pair of skinny jeans, the same pair that she has in several colors that she used to wear constantly before her pregnancy. The blouse is recycled too – it's an inexpensive Zara blouse which Kate already wore during a Swiss holiday last year. I really like her blazer! It's a pretty color and a nice fit. It's Ralph Lauren. As for the wedges… I can't. I loathe her insistence on wearing those wedges, but I have to come to terms with it, right?
The occasion was the annual "Ring of Fire" marathon in Wales – William and Kate met with organizers and runners. A source told The Mail: "Initially the Duchess wasn't going to attend but she was also keen for the chance to thank the people of Anglesey herself for the warmth and hospitality they have shown her and the Duke." Because they are out of there within the next month. William managed to say goodbye to Anglesey without having to give some major speech where he formally announced that he was leaving the RAF. So now no one knows if he really is leaving the RAF.
I'll update if/when we get more photos. You can see The Mail's photos here.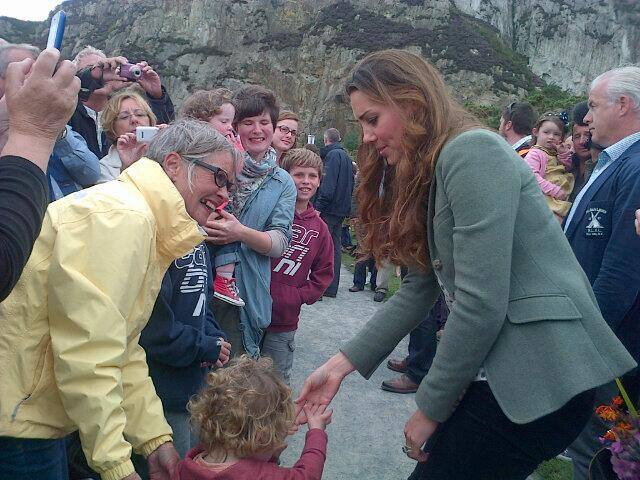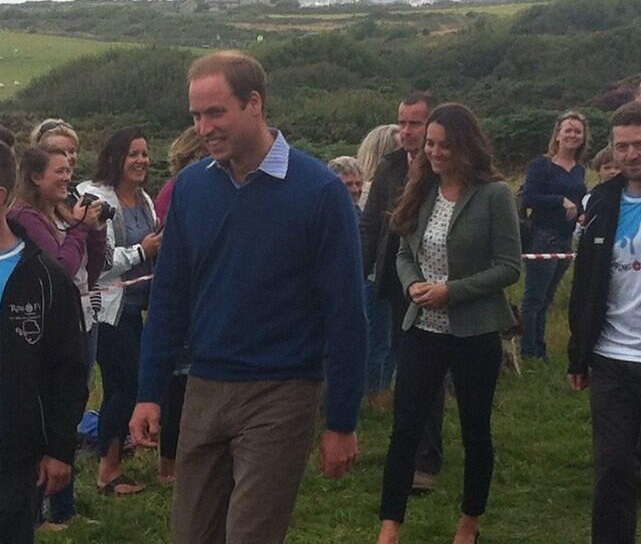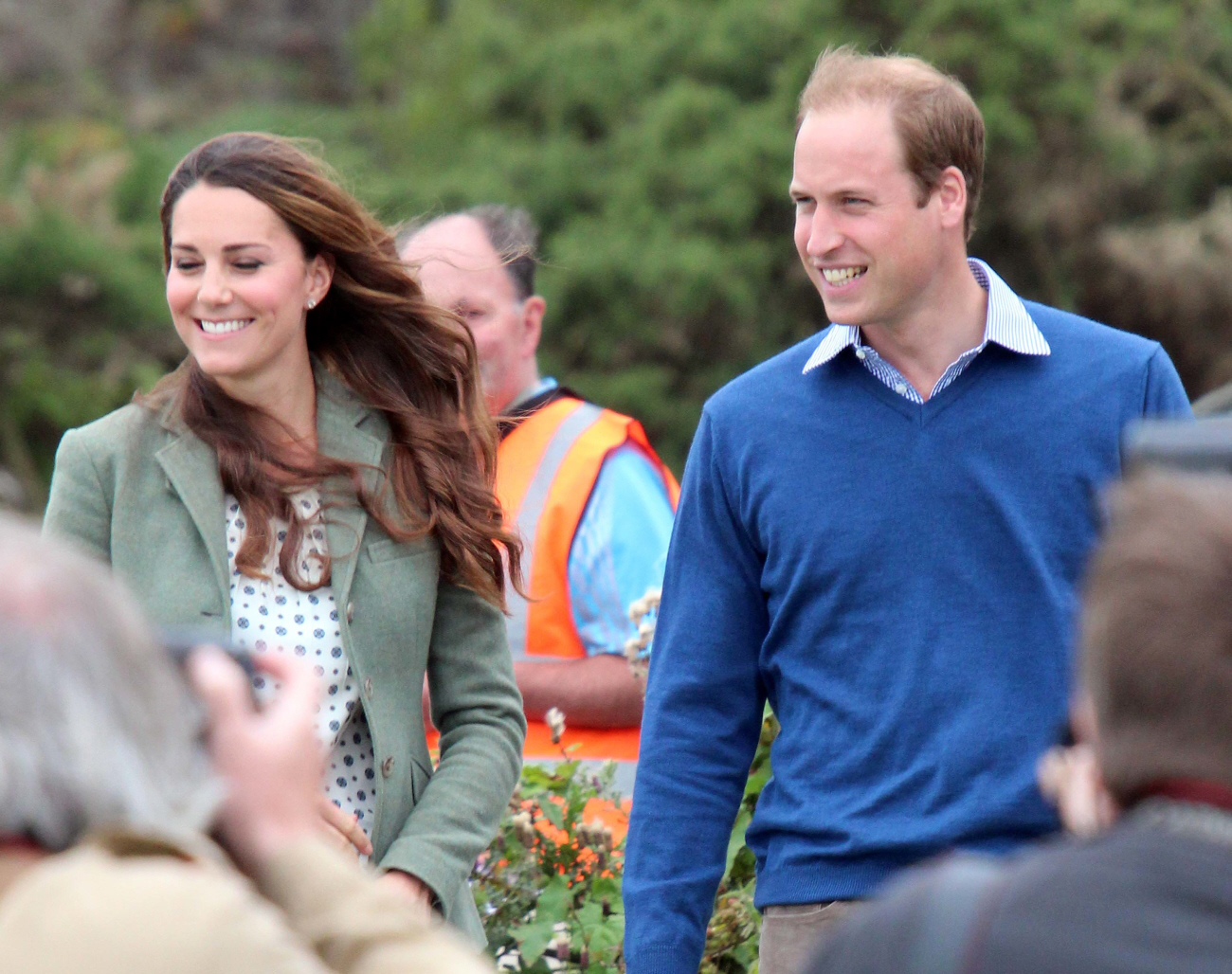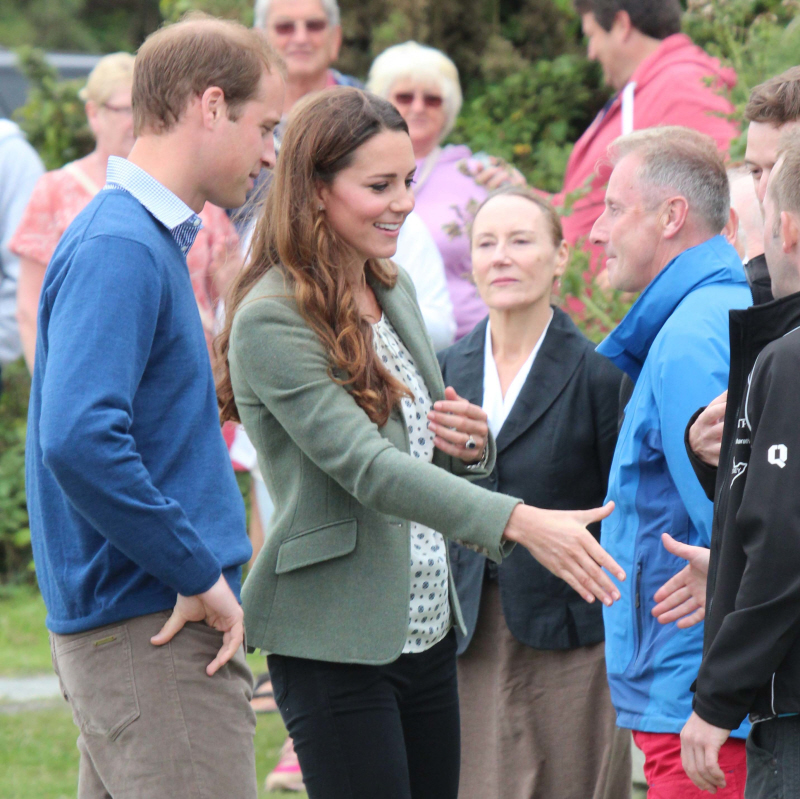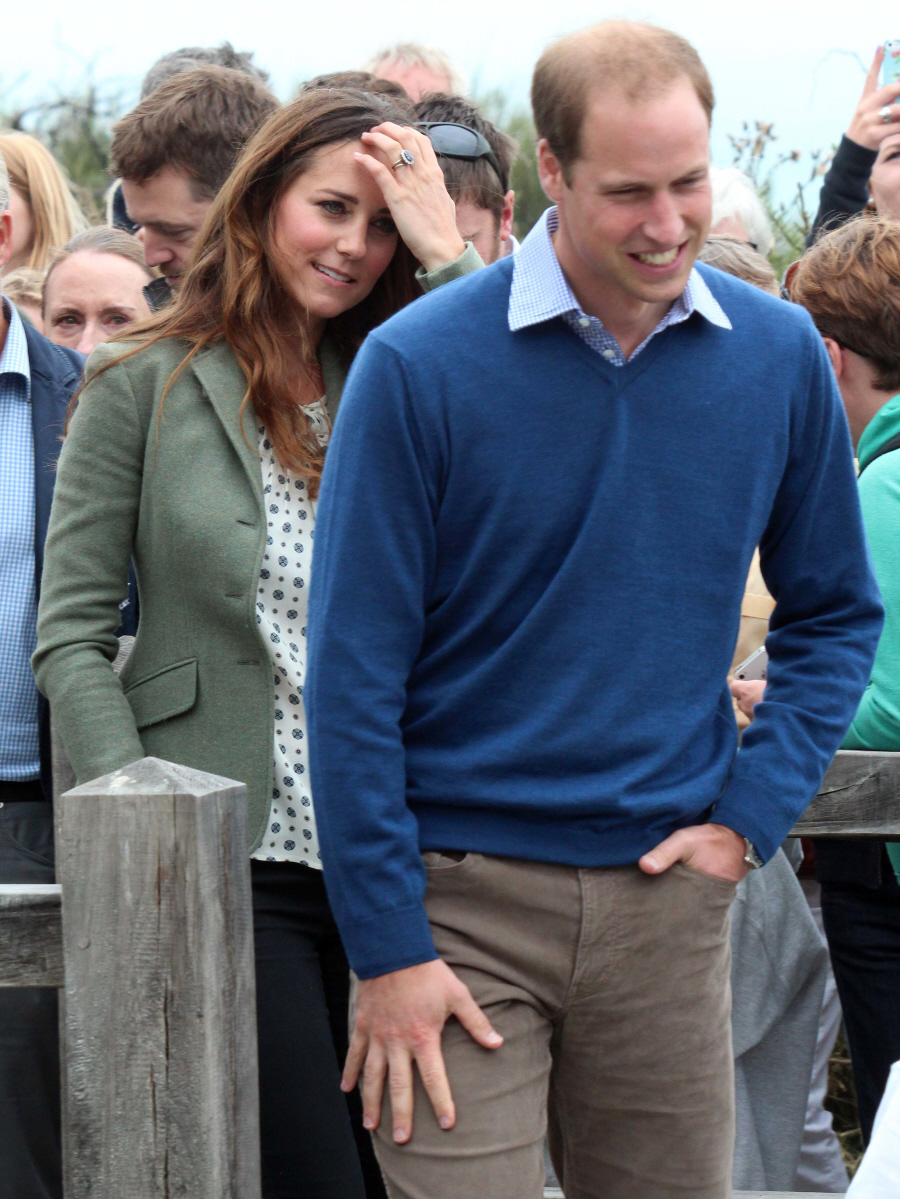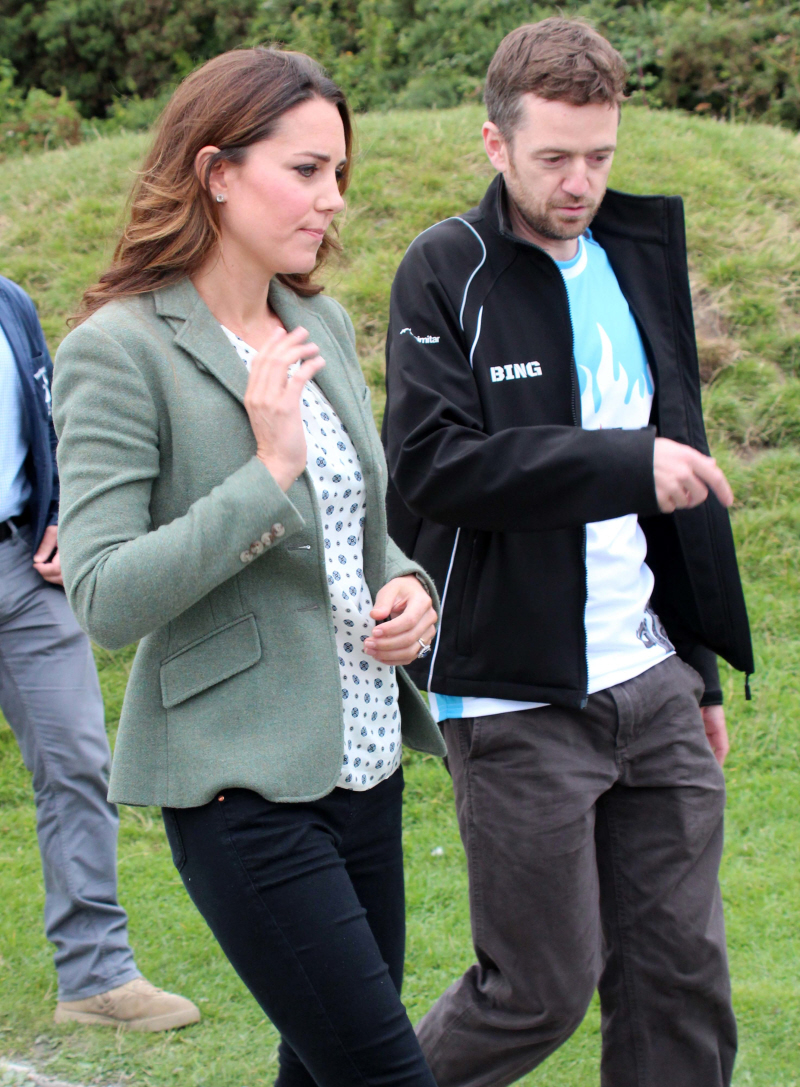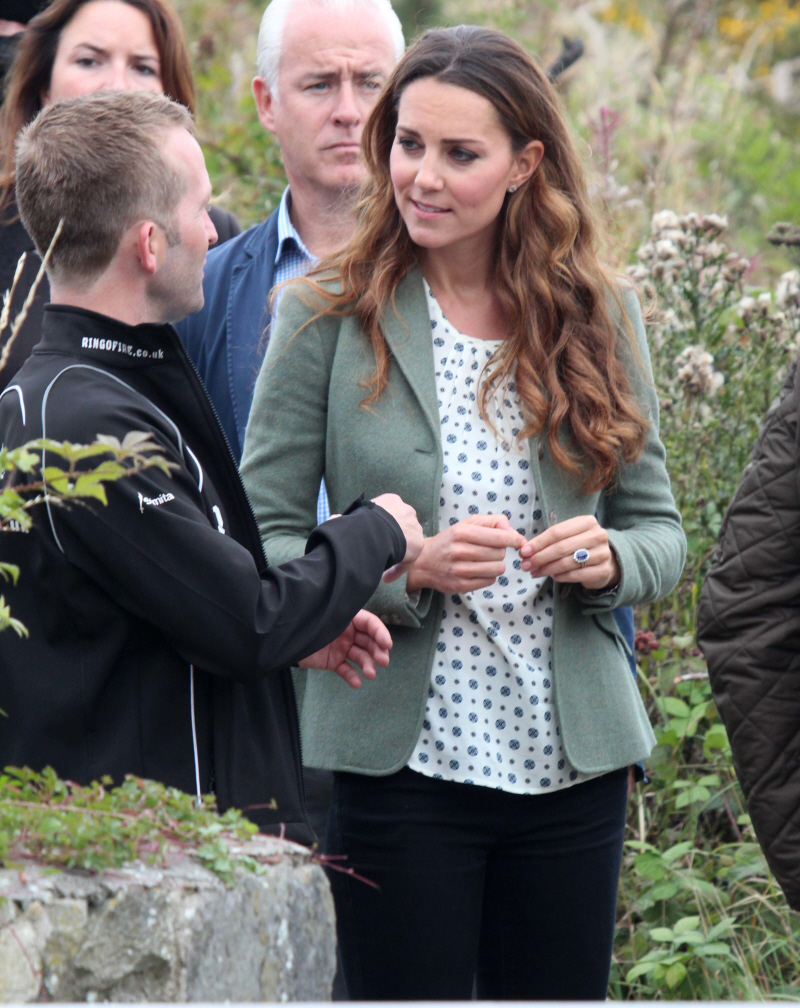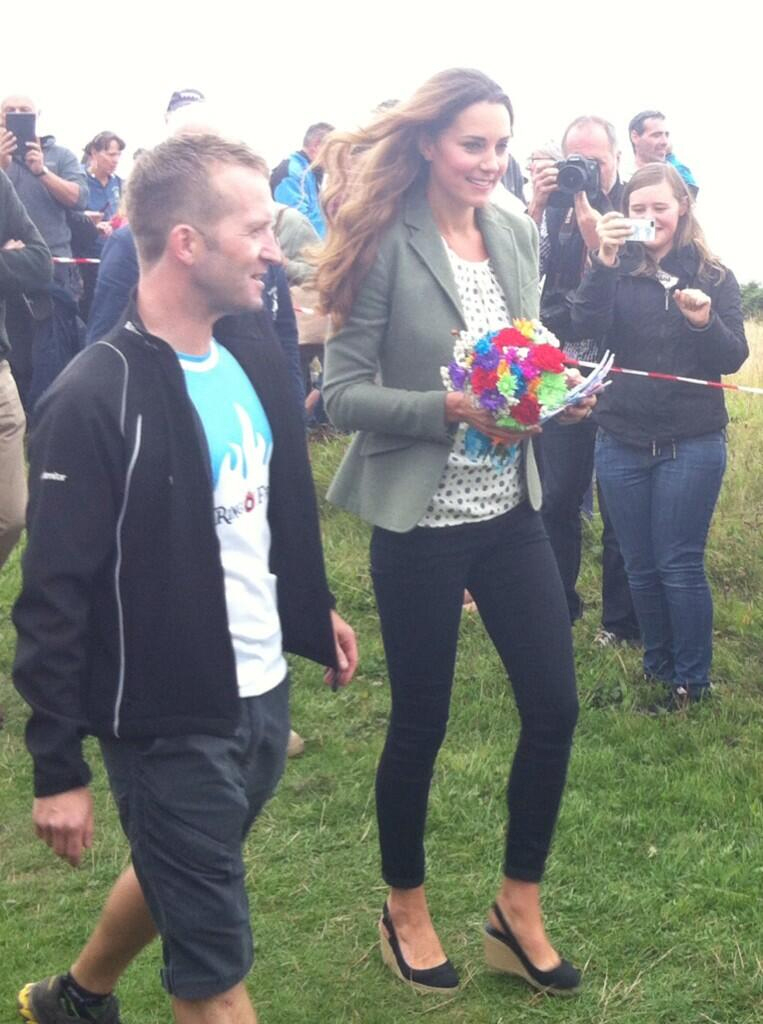 Photos courtesy of WENN and Twitter.