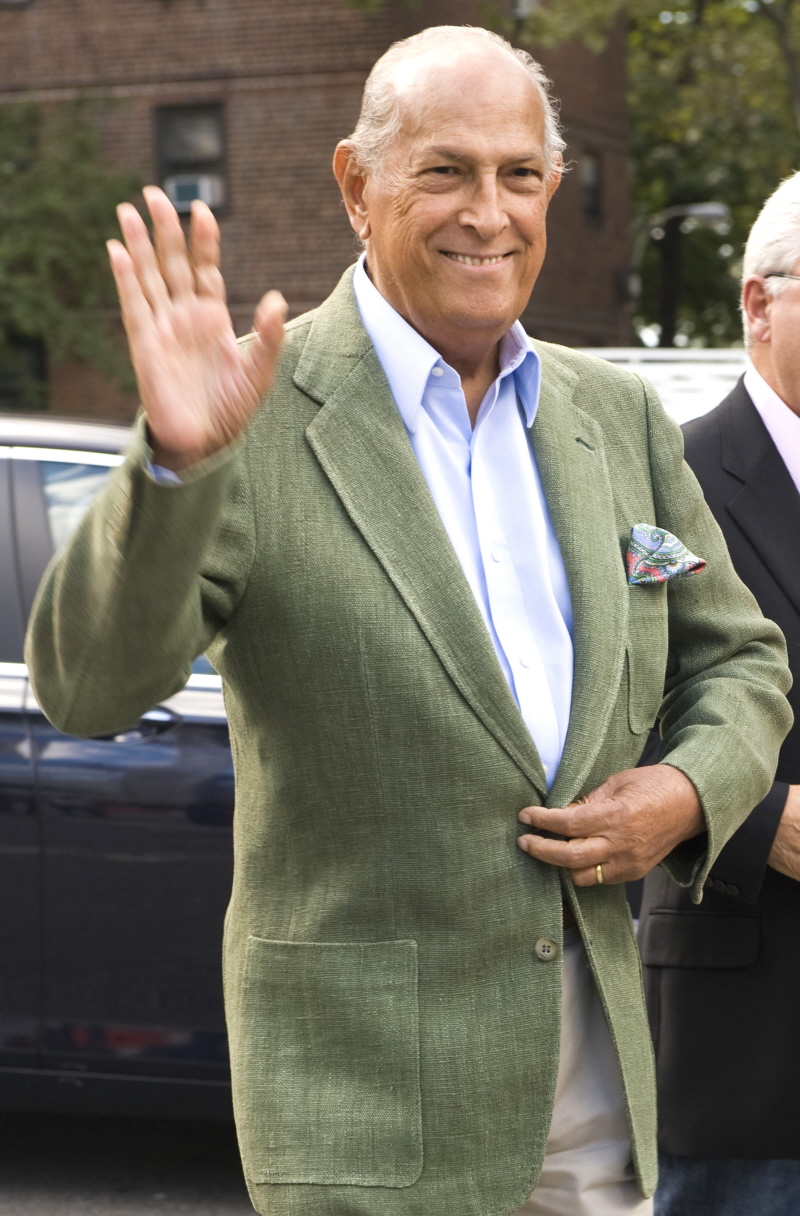 Oscar de la Renta has been releasing his inner bitch for the past four years or so. For decades, Oscar was the go-to designer for conservative political wives and conservatively dressed movie stars, but American fashion has changed and many big-name women think Oscar's designs are somewhat stuffy and/or boring. It doesn't help that Oscar de la Renta bad-mouthed First Lady Michelle Obama and her style repeatedly, slamming Mobama for "going to Buckingham Palace in a sweater" and claiming that "an anonymous woman on the street is the woman who influences fashion today, not a movie star or a first lady." Well, now de la Renta is butthurt about how many celebrities go to fashion shows. This really sounds like he's upset that other designers get all the cool celebrities:
Many people will find one less show invitation in the in-box this season. Oscar de la Renta has had his fill of the megaaudience approach to showing, cramming in "huge crowds of people with no direct connection to the clothes."

De la Renta wants those attendees with a legitimate professional purpose to be able to see his clothes up close, sans the now-standard pushing, shoving and jostling involved with entrée, exit and sometimes, staking out one's seat. Given the relatively tight conditions at his most recent venue, his showroom at 11 West 42nd Street, last season the designer staged two 316-seat shows to accommodate those guests as well as others whose reasons for attendance may be more ephemeral. No more. For his spring show on Sept. 10, he will stage a single show with a maximum capacity of 350.

De la Renta focused on the comfort of his professional audience as the reason for downsizing. But when asked if the potential for causing problems for designers following him on the day's schedule played into his decision, he responded, "No question." Specifically, he and Narciso Rodriguez, showing Tuesday at 8 p.m., will likely have an overlap of models. De la Renta stressed that while no one from the Rodriguez camp complained last season, when one designer takes two slots in an immensely crowded schedule, it can result in collateral issues. "I hate to inconvenience other people, as I hope other people wouldn't want to inconvenience me," he said.

The only solution: De la Renta will slash away at his list of invitees — by numbers that grew hyperbolically in a three-minute conversation.

"When you do megashows, it loses the reason of why we're showing," he said, adding that anyone who's interested can "see the show on the Internet 20 minutes later. It's important for [certain industry professionals] to look at the clothes and see them. They shouldn't have to go through 30,000 people, and 10,000 who are trying to take pictures of all of those people who are totally unrelated to the clothes."

De la Renta added that the typical show frenzy seems suddenly dated.

"I feel [inviting a more targeted audience] is the most manageable way and the most civilized way," he said. "Why have 20 million people with zero connection to the clothes?"
He also said that the runway shows have become a "highly chaotic and real circus, the people that do matter aren't going to be put into the best of moods." So, basically, Oscar de la Renta wants real fashion people at his shows and now just anonymous famewhores and Kardashians. Which is fine – it's his show, he can invite who he wants, and quite honestly, I get tired of pretending to care which runway shows Stacy Keibler attends. But the point remains – if Oscar de la Renta was getting requests from the "cool celebrities," he would feel a lot differently and suddenly, we would find that he doesn't care so much about only having an audience of fashion professionals. Oh, well. More famewhores for Marchesa.
New York Fashion Week starts on Thursday!! Are you excited?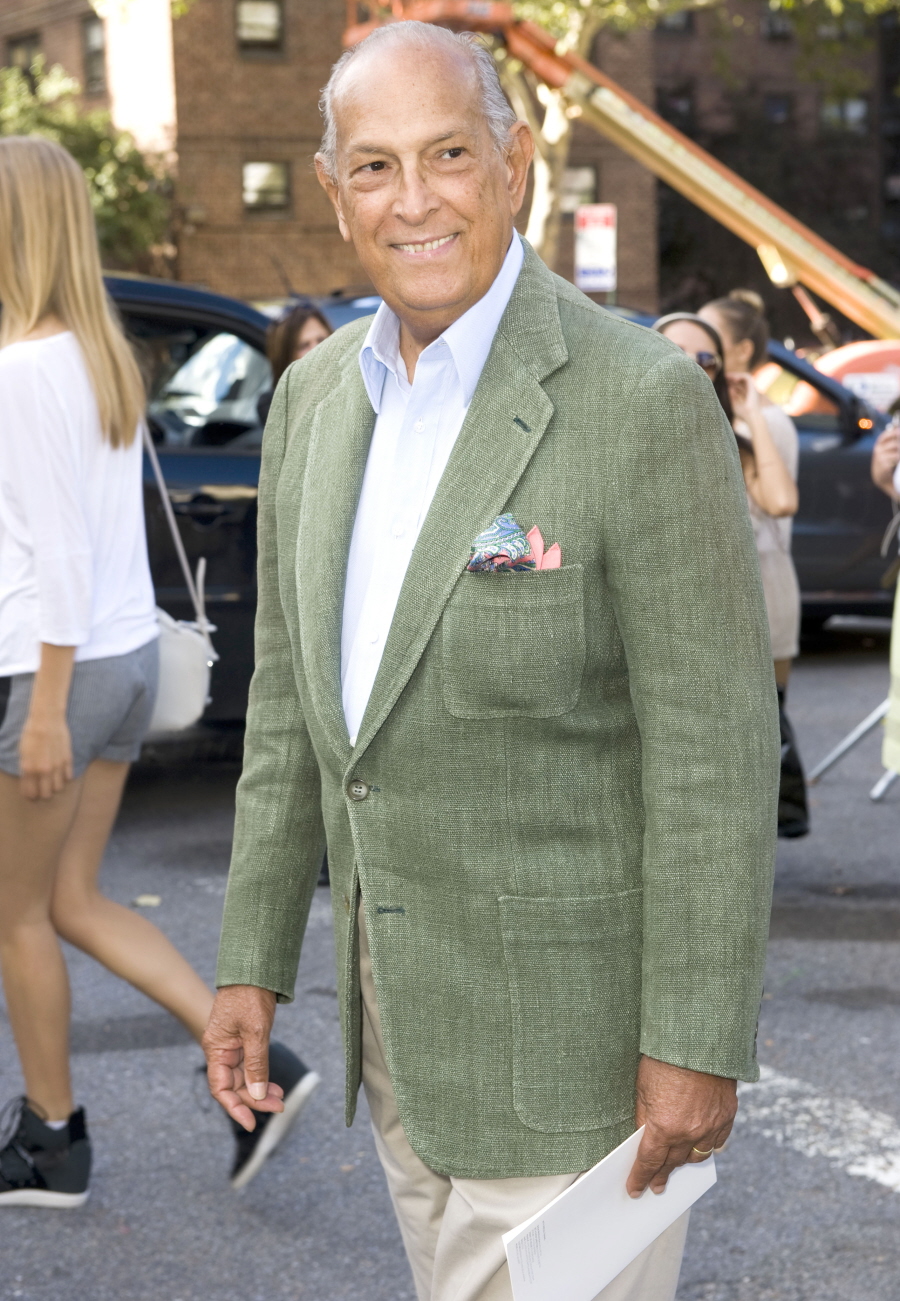 Photos courtesy of WENN.