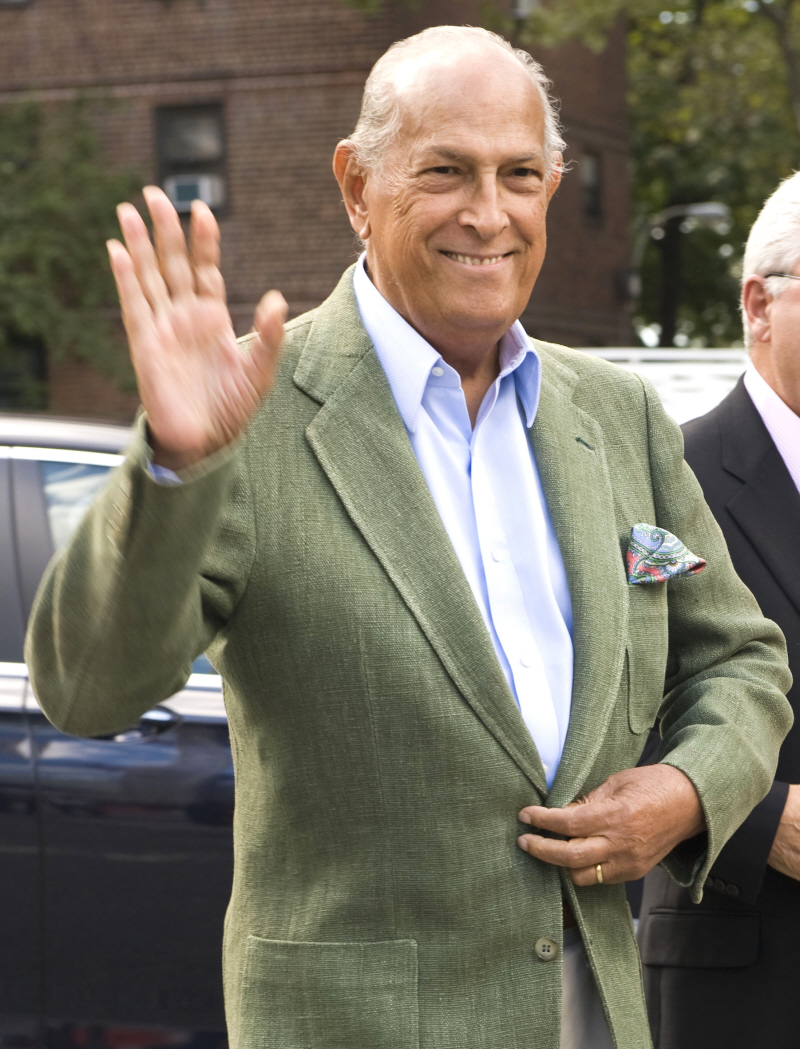 When Pres. Obama first came into office in 2009, it only took a few months for Michelle Obama to become the Obama with the highest approval ratings. She quickly won people over and it seemed like women were clamoring for Michelle's style overnight. Michelle was pretty smart about how she presented herself, especially in those first years when she made a point to mix high and low fashion, wearing simple mass-market pieces from J.Crew with a beautifully made couture piece from an up-and-coming designer like Jason Wu (well, Wu was up-and-coming at the time, but with Mobama's influence, he's HUGE now).
But it wasn't all sunshine for Michelle as far as her style went. Some established designers grumbled about her insistence on wearing less expensive mass-market pieces and the way that she never wore any of the "major" labels that First Ladies usually wear: Oscar de la Renta, Vera Wang, Donna Karan, etc. Oscar de la Renta went full-on bitch when he commented about Michelle in 2009, saying: "I don't object to the fact that Mrs. Obama is wearing J. Crew to whatever because the diversity of America is what makes this country great. But there are a lot of great designers out there. I think it's wrong to go in one direction only… You don't…go to Buckingham Palace in a sweater!" Some thought that Oscar's was butthurt because First Ladies traditionally choose his conservative gowns and suits for their big occasions. Some thought he was just a crank. Well, Oscar still has crap to say about Michelle, and you'd think he would just shut up. Seriously. Why is he still commenting about this stuff four years later? Perhaps he had already begun to work on Ann Romney's inaugural ball gown…?
Fashion designer Oscar de la Renta has been a favorite of many U.S. first ladies, including Betty Ford, Nancy Reagan, Laura Bush and Hillary Clinton. But one name is still missing from his list: Michelle Obama.

De la Renta says he is not worried about not having Obama on his list of celebrity clients because for him what matters is dressing everyday women.

De la Renta says that "an anonymous woman on the street is the woman who influences fashion today, not a movie star or a first lady."

Obama has appeared on many best-dressed lists and De la Renta has been among the few who have criticized her choices, specifically her decision to wear a sweater when she met Queen Elizabeth II in 2009. The designer said that he had said nice things and made the comment to avoid "sounding like a package of sugar."

"It is a relation that began poorly and I think it will end the same way," the designer said Friday during a Mexico City fashion gala.
O RLY? Who knew Oscar de la Renta was such a gigantic baby? That is such a childish argument to make – "Oh, you don't want to wear my clothes? FINE, you're not important anyway. You don't influence anything!! REAL women influence fashion, not you! You're just a big meanie. Grumble grumble." As for "It is a relation that began poorly and I think it will end the same way"… bitch, do you really think Michelle Obama is wringing her hands over this? Oscar de la Renta is waging a one-sided war and I feel like Michelle Obama just doesn't have any f—ks to give to him. What is it with crotchety old designers bitching about Mobama these days? Why can't we let FLOTUS do her own thing?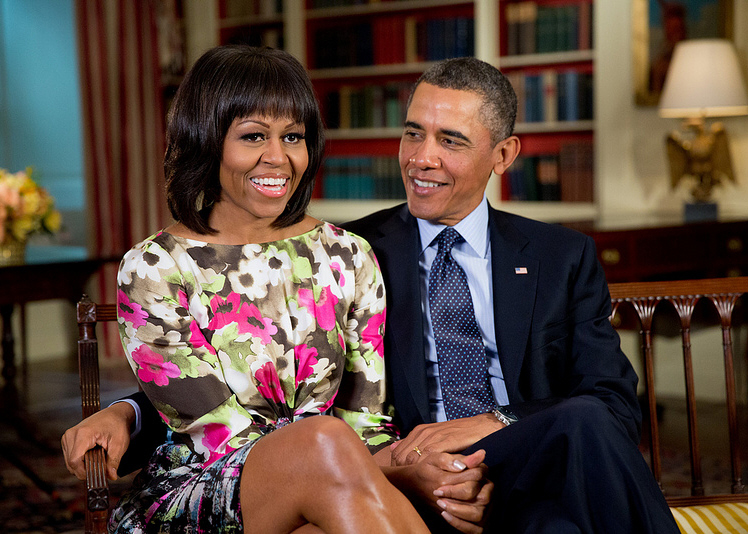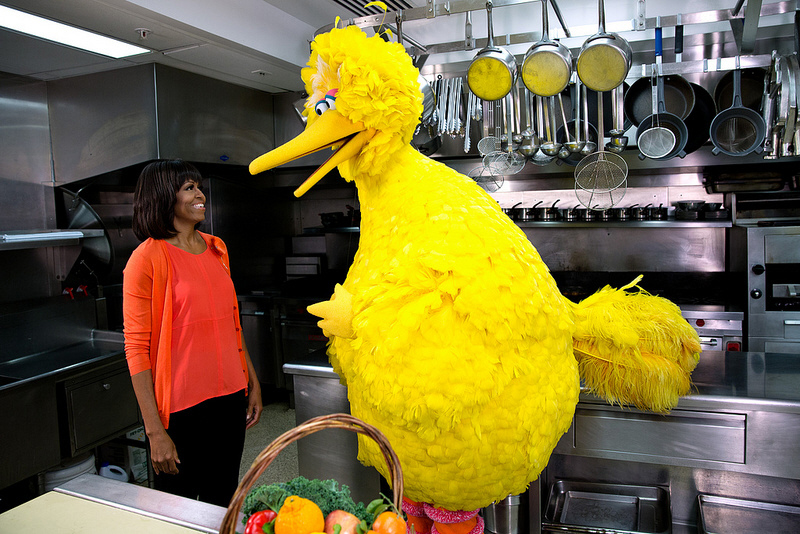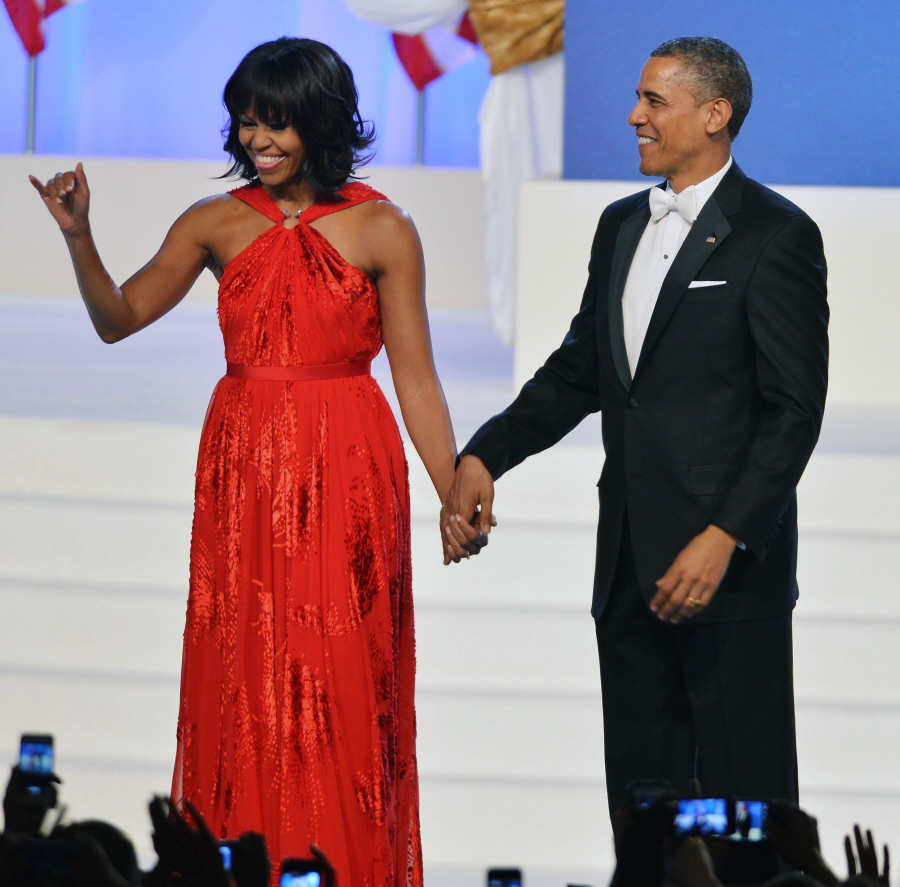 Photos courtesy of WENN and the White House's Flickr page.