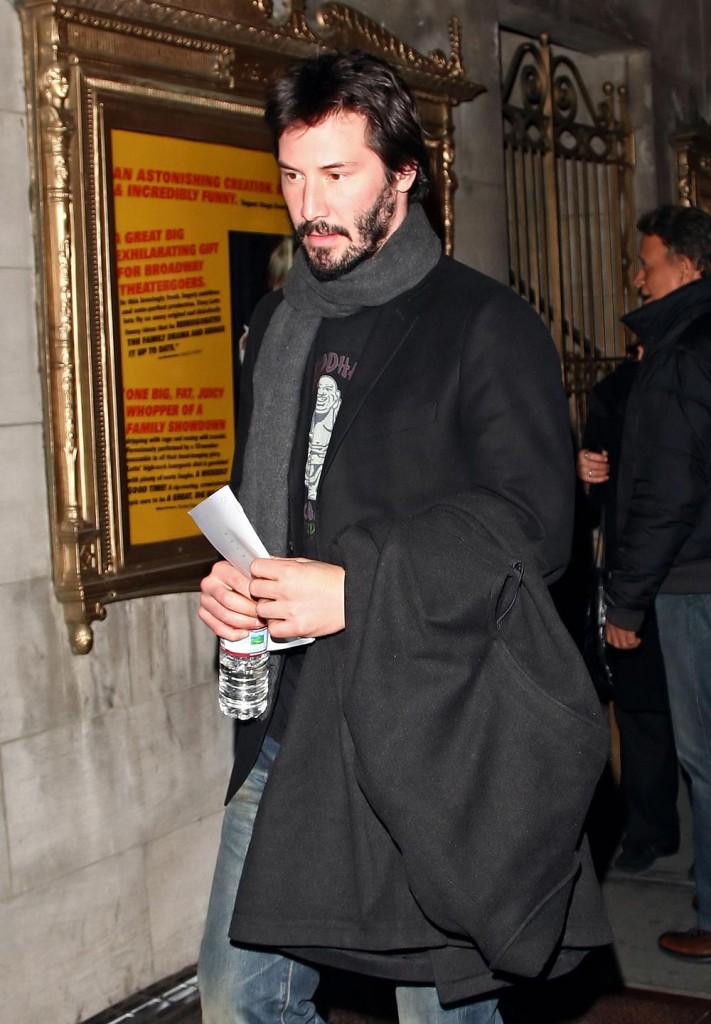 In the fall, Fox acquired the rights to the 90's Japanese anime Cowboy Bebop with the intention of turning it into a feature-length live action film. Keanu Reeves has now signed on to play the lead character, Spike Speigel.
One of the big titles in anime, "Bebop" is set in a time where "astral gates" make interstellar travel possible. Humanity, decimated by a lunar explosion resulting from a gate accident, spread out across the solar system, as did crime, which gave rise to the use of bounty hunters.

Reeves would play Spike Spiegel, a bounty hunter and former member of a crime syndicate. Spiegel, along with Jet Black, a fellow bounty hunter and former cop, are the two pilots of the spaceship Bebop…

The show, which first aired on Tokyo TV and satcaster Wowow during the late 1990s, was strongly influenced by American music, even featuring action sequences — both space battles and mano a mano — timed to U.S. melodies.

Reeves' association with the project leaked in the summer when Fox and 3 Arts Entertainment began the process of acquiring the rights from Sunrise Studios.
[from THR]
There are several problems with the threat of this film. First, a live action version will all but kill a beloved cult classic. Second, for everyone's sake, will someone please stop casting Keanu Reeves? And finally, why can't someone in Hollywood come up with a movie idea of their own?
2008 was a terrible year for films, as can be seen by the bland choices for the Globes. The Oscar nominations will be announced on January 22nd, and they can't be expected to be any better. No one seems to have new ideas anymore – even the indie flicks are carbon copies of each other.
Hopefully this movie won't turn into a Speed Racer-esque technicolor trip, though I can imagine Keanu will suck the life out of any scene he's in even if the directors do decide to work with every color of the rainbow. Keanu may be a closeted genius, but it will be sad when moviegoers realize that the cartoon Spike has more charisma than his real-life counterpart.
[Thanks to I Watch Stuff for the story idea]