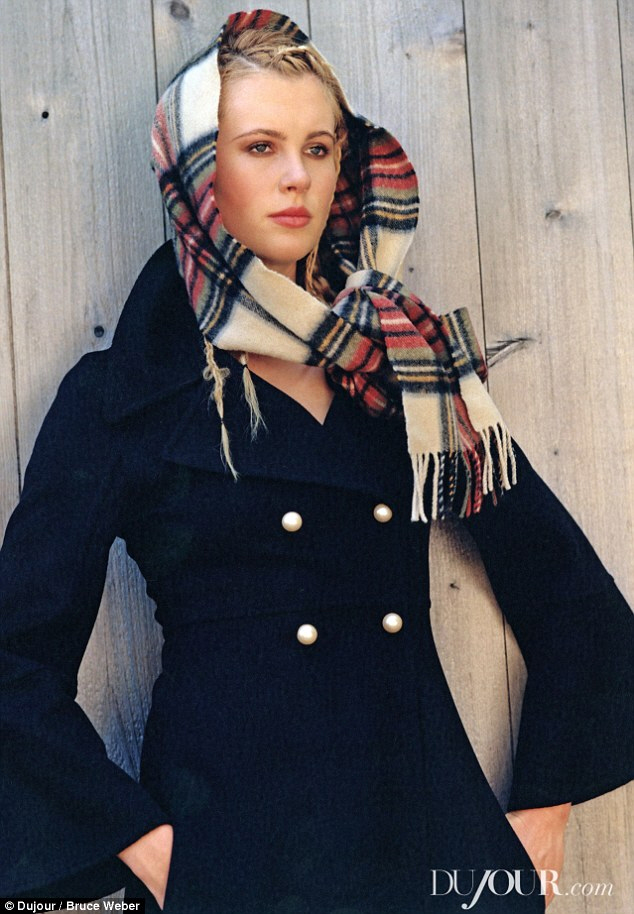 Here are some photos from Ireland Baldwin's DuJour Magazine editorial, photographed by Bruce Weber. The name of the piece is "Luck of the Irish" so that's why Ireland is dressed up like a wee Irish lass. The photos are striking, but does anyone else wonder if Ireland really has what it takes to be a full-on model? Sure, she's gotten a lot of magazine work so far, but it's not like she's working runways or major campaigns anywhere. So far her "career" seems to be a few write-ups in major magazines where she just talks about her famous parents, then she's off to pose for selfies on Instagram. Still, Ireland thinks modeling is hard!! Super-hard, you guys.
Ireland Baldwin has found modeling "much harder than I anticipated," she tells Du Jour magazine. "It really takes a lot out of you. Though, it is really fun and I never thought I would meet all these lovely people."

But she hopes to follow in the footsteps of her parents Alec Baldwin and Kim Basinger: "My end goal is to act, write and direct . . . I grew up on my parents' movie sets and so desperately wanted to be in their position. I would love to be in a comedy or remake of a classic novel."
[From DuJour, via Page Six]
Here's the thing – as much as we chuckle and roll our eyes ("Try working a real job 60 hours a week, Celebutante!" we mutter), I do believe that modeling is hard work and I believe most models get treated like crap. I couldn't make it as a model, even if I had the height or the body for it, just because I couldn't put up with all of the creepy perv photographers and the insane stylists and all of the extra people who treat you like you're either an animal or a blank mannequin. Now, all that being said, Ireland has barely faced any of that. She's been "modeling" for about a half a year. She's gotten some magazine editorials. And already, she's complaining about how hard it is. This does not bode well, Ireland. And if she thinks working in movies is going to be easier? Hahahahaha.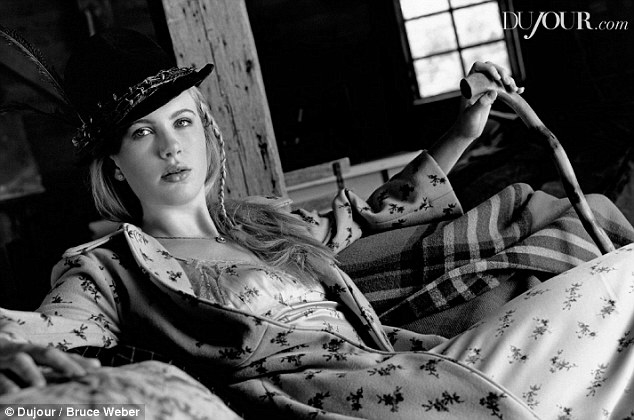 Photos courtesy of Bruce Weber/DuJour.