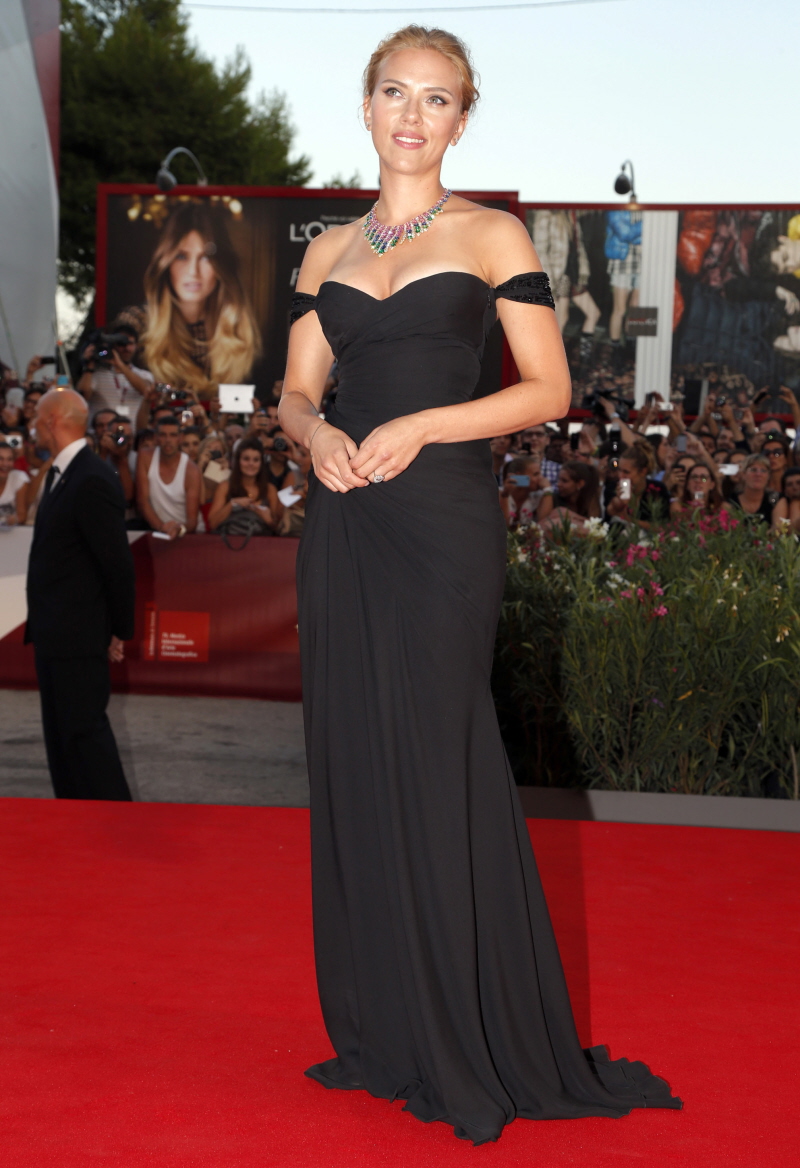 This is one of the few times where I've flat-out loved Scarlett Johansson on a red carpet. Right? ScarJo is a pretty woman, of course, but I've never been crazy about her style. She either goes with unsuitable twee/bohemian stuff, or she goes too conservative. These are photos from last night's Venice Film Festival premiere of Scarlett's new film, Under the Skin.
Scarlett wore a black Atelier Versace gown with a big, beautiful, statement necklace from Bulgari. The gown would have been okay on another star, but on Scarlett, it is amazing. The fit is incredible, it accentuates all of her best assets and it makes her look five inches taller too. I can even appreciate how she chose such a Deco-looking necklace for this romantic, beautiful gown – while the necklace and gown don't go together on paper, they work together on Scarlett. I even like that her hair is sort of loose and messy – this is the best she's looked in a LONG time.
I'm also including some additional pics of Scarlett at the Under the Skin photocall. She wore a striped tank from "Sonia Rykiel's Resort 2014 collection with high-waisted Roland Mouret pants and black satin Roger Vivier open-toe heels." She looks sort of like a hipster sailor, but it works.
Also – she didn't walk the carpet with her boyfriend, Romain. But she did sit next to him at the premiere. He's cute when he's all cleaned up and in a tuxedo.
As for this film, Under the Skin, I'm at a loss to describe it. Scarlett plays an alien. There's a rave, I guess. Alien Scarlett wears a cheap-looking wiglet. Here's the teaser trailer: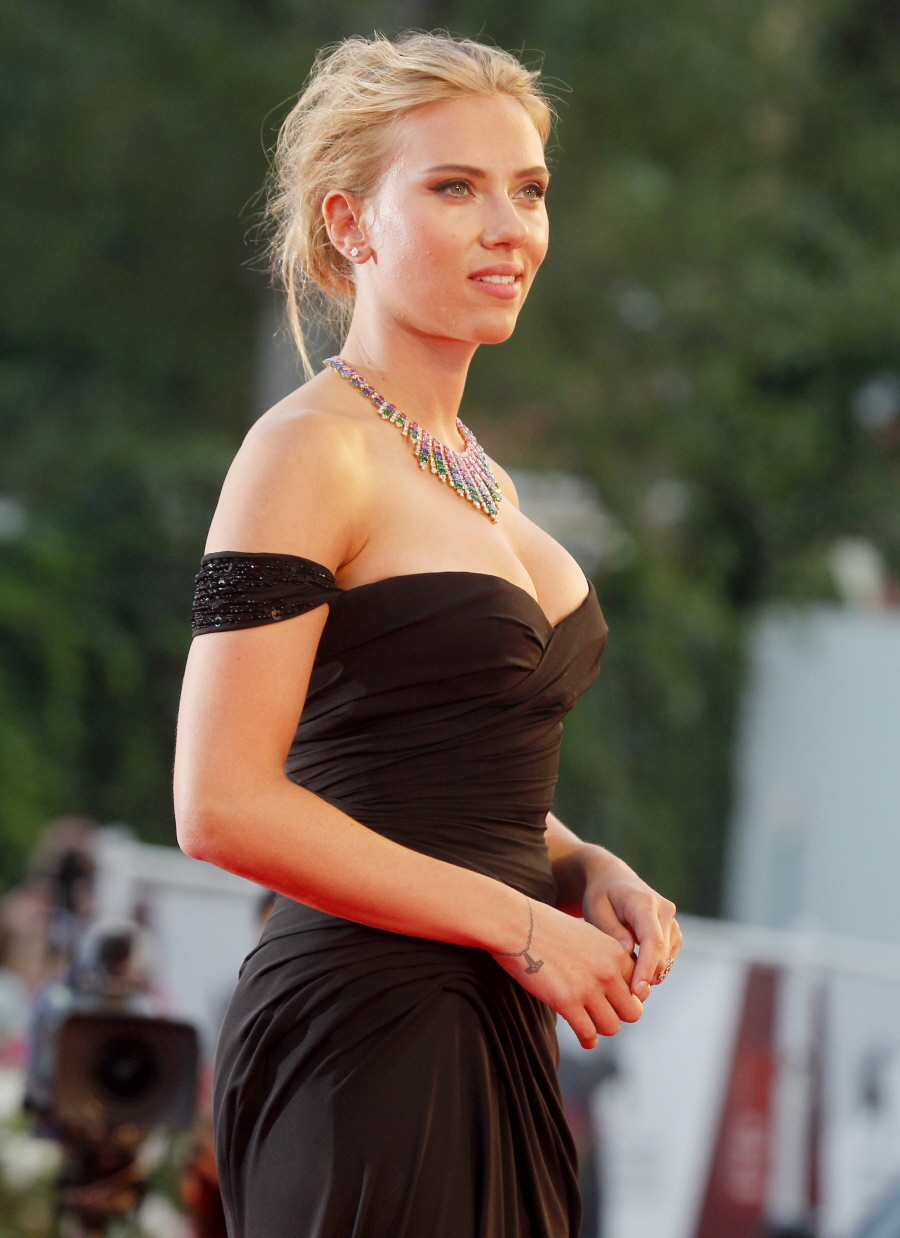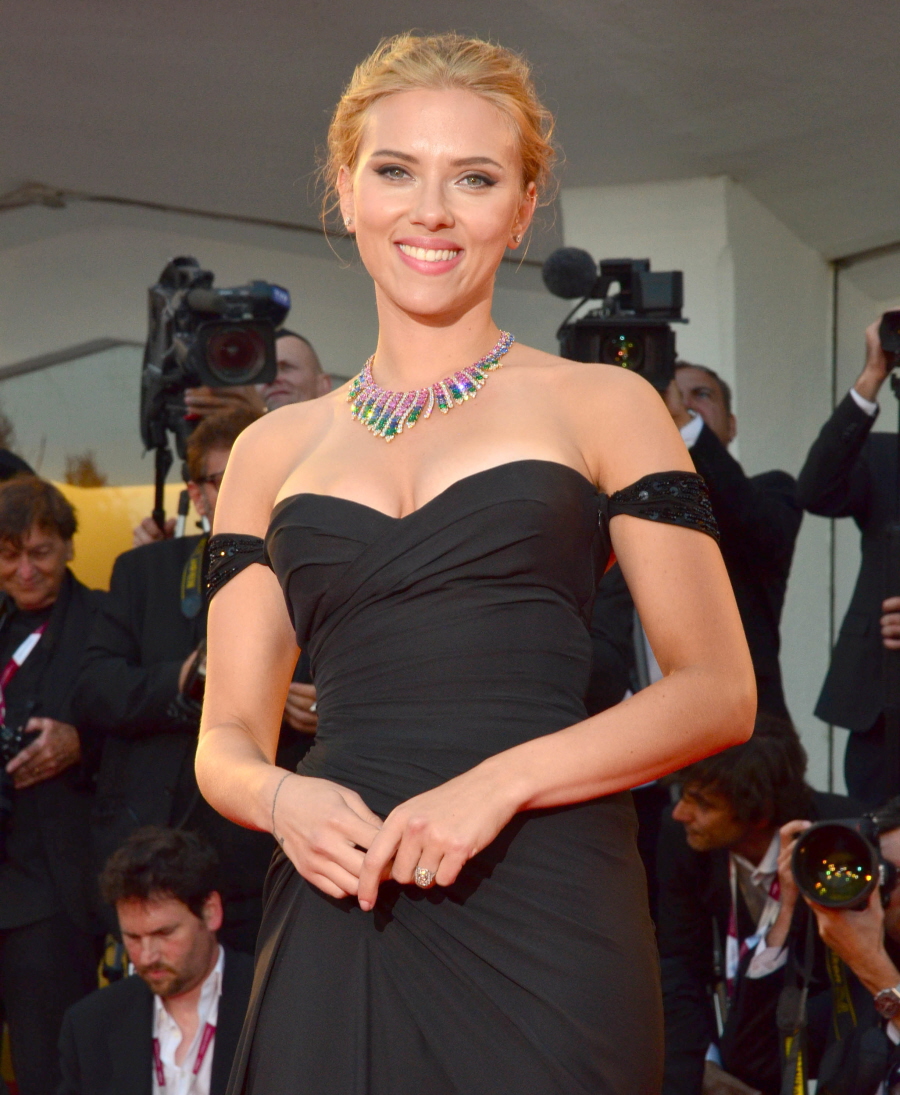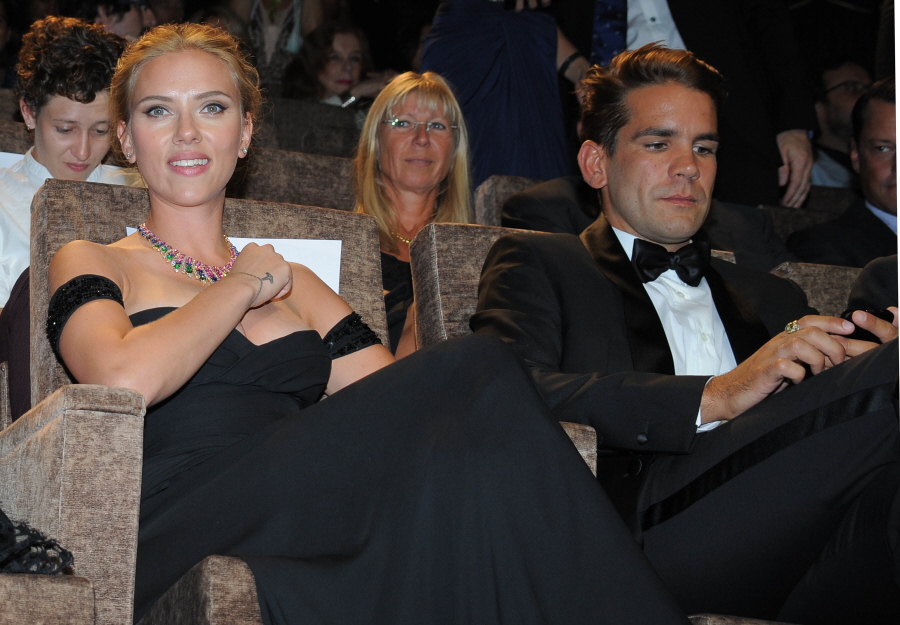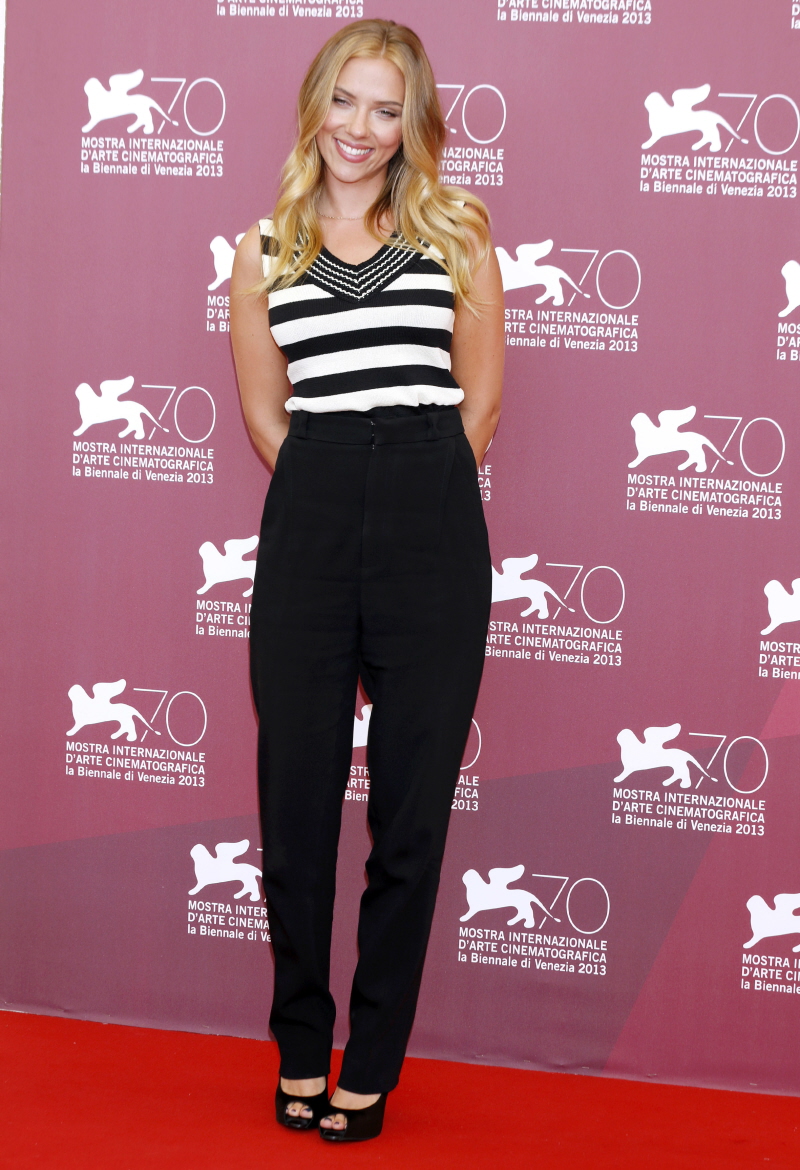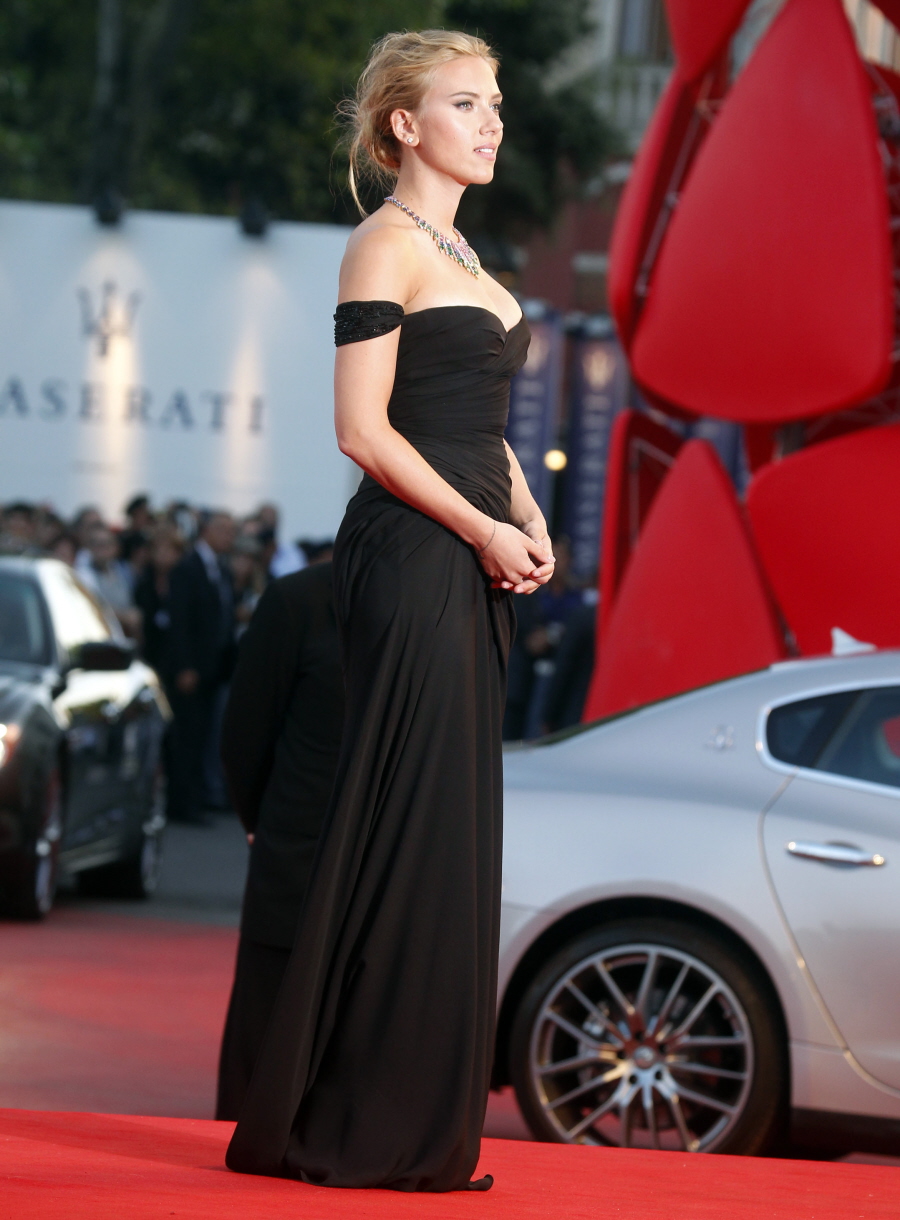 Photos courtesy of WENN and Joe Alvarez/WENN.