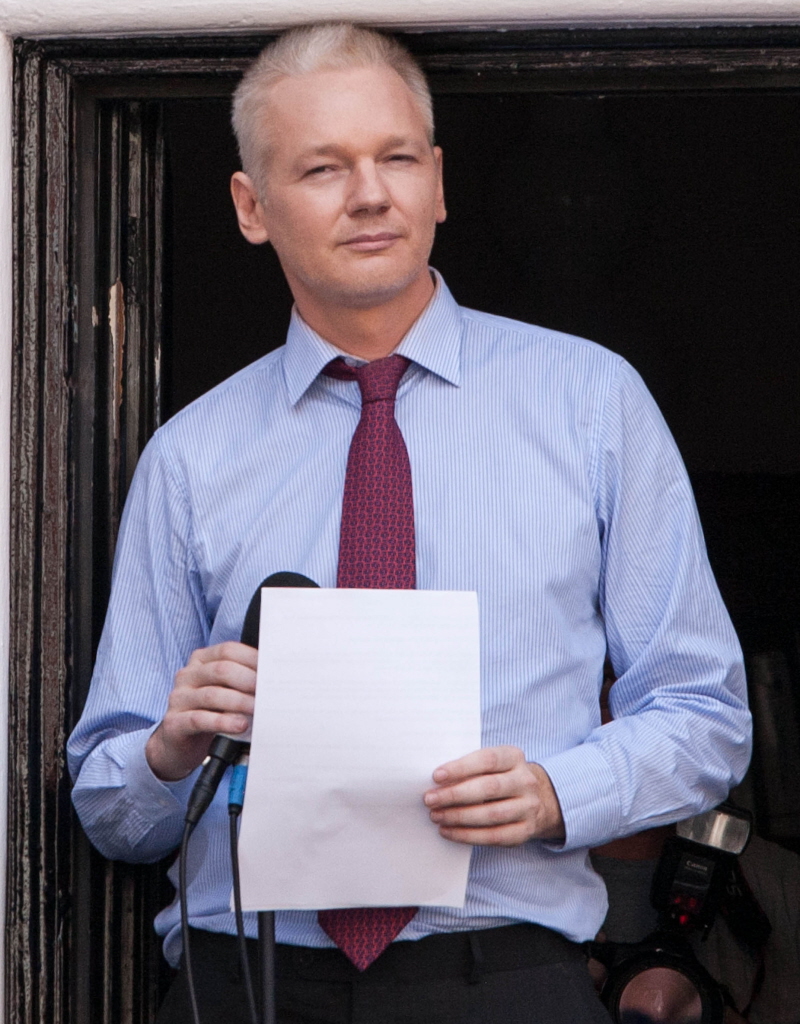 A month ago, Benedict Cumberbatch made some comments about his soon-to-be-released film, The Fifth Estate, where he plays Julian Assange. Cumby has been talking about Assange a lot, obviously, although he says that Assange already hates the film and that Assange refused to meet with him in person. Cumby also said:
"I'm sure [Assange] will go after me. … I'm not a bank with offshore accounts in the Canaries, I don't fiddle my taxes, I'm not wanted for war crimes. If he goes after me, it's going to be a waste of his extraordinary talent. But if he does, I kind of respect that because he needs to be able to answer back… Anyway, the Cumberbitches have got my back, so I'll be fine."

"I hope if I've done well, I've probably humanized someone that many people only think of in tabloid headline terms. He's an extraordinary figure. The movie was just the opportunity to try and unlock a little about who he is and what motivates him," says the actor, who reached out to Assange for input on his portrayal but was rebuffed. "I don't want to upset him. So if I do, it will be distressing. But he knows that. I have communicated that to him, let's put it like that. It's not like we've had a correspondence, but I've made it known to him that I'm not some kind of devious character assassination where I play him as a villain."
Well, I never thought Benedict's Cumbertastic charms would work on Julian Assange, but it looks like Assange might have a thing for Sherlock curls after all. Assange has made several statements about the film and about Benedict over the past few days, and while not all of the statements are complimentary, it does feel like Assange is slowly coming over to The Cumber Collective.
Julian Assange has taken a shot at the actor playing him in the film based on the Wikileaks saga, The Fifth Estate. Speaking via video link from his base at the Ecuadorian Embassy, Assange told The Feed's Marc Fennell that he found Benedict Cumberbatch's attempt at an Australian accent "grating".

"We're all used to foreign actors trying to do Australian accents and it's so grating on the ear," he told the SBS 2 show. "When you hear a Brit trying to do an Australian accent and your own accent, I can't tell you how grating it is."

Assange, who is currently running for a position in the Australian senate, was less critical of Cumberbatch "as a man".

"He says the director's instructions to him were to make me appear to be a sociopathetic megalomaniac. That was the US director's instructions to him, which he went 'What the hell? I'm not going to do this, that's wrong.' So he's tried to push back against it."

When Cumberbatch asked Assange if he could meet him in the Ecuadorian embassy, Assange refused, "because I didn't want to legitimise the film", but even he isn't immune to the legendary Cumberbatch charm. Assange says: "Benedict Cumberbatch is personally supportive," and they are said to exchange emails regularly. According to a source: "Assange now thinks Benedict better understands his actions and motivations."

Cumberbatch has called it "a great privilege to portray the guy — a really incredibly complex human being. WikiLeaks is an extraordinary evolution in media."
[From The Standard & The Daily Telegraph]
So, Assange hates to hear Cumby attempt his weird half-Australian accent, but Assange still feels like Cumby understood him on a deep level, and Cumby was looking out for him? That's really interesting. I was kind of hoping that Assange would be pitching a fit from here until the Oscars (just because that would have been fun), but it looks like Assange is actually sort of flattered, right?
Macleans also has an exclusive interview with The Fifth Estate director Bill Condon where Condon is trying to claim that Assange might be surprised by how well his life gets treated by Cumberbatch's portrayal.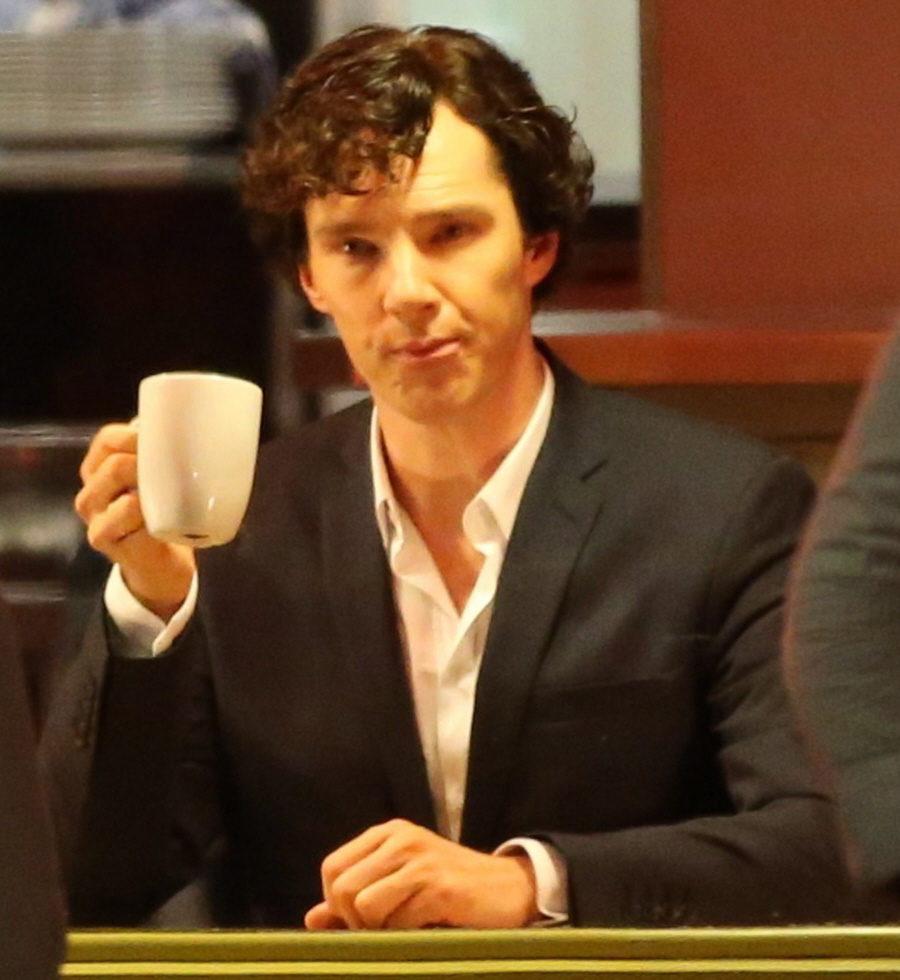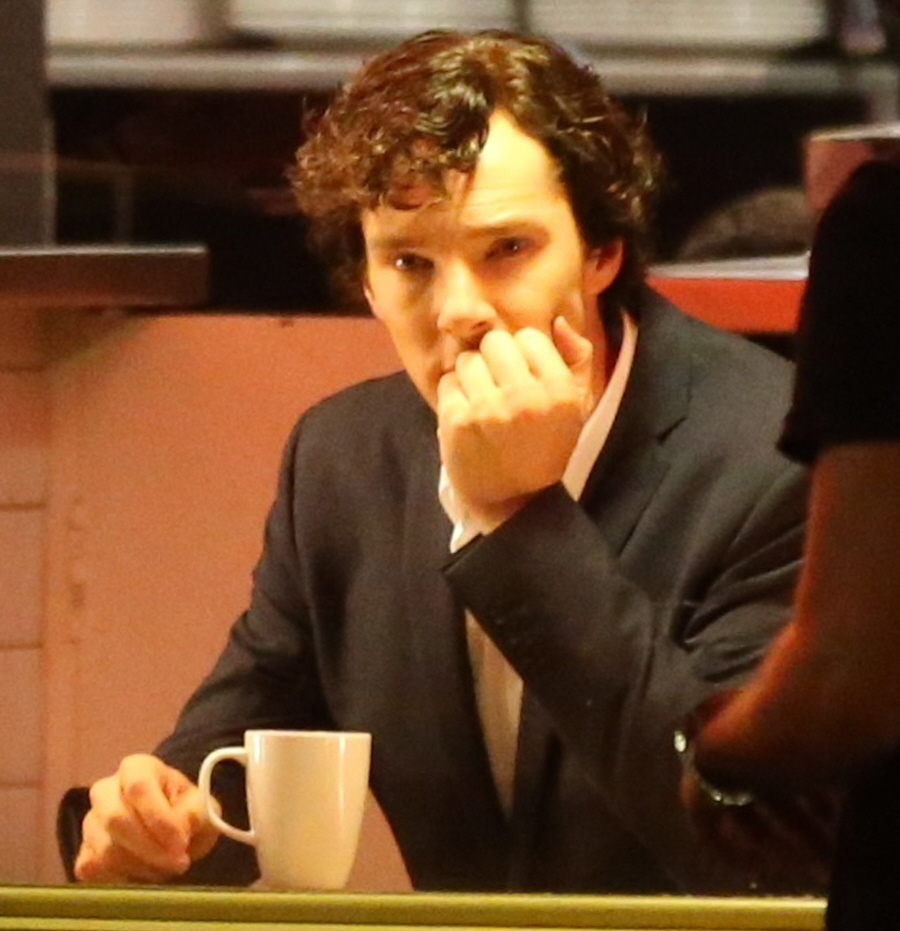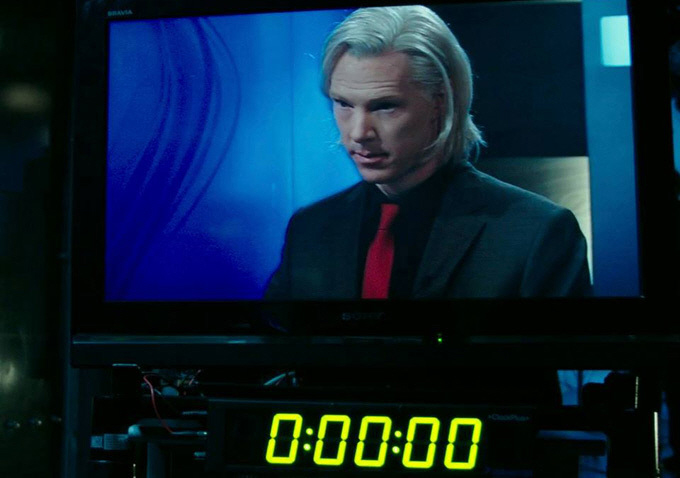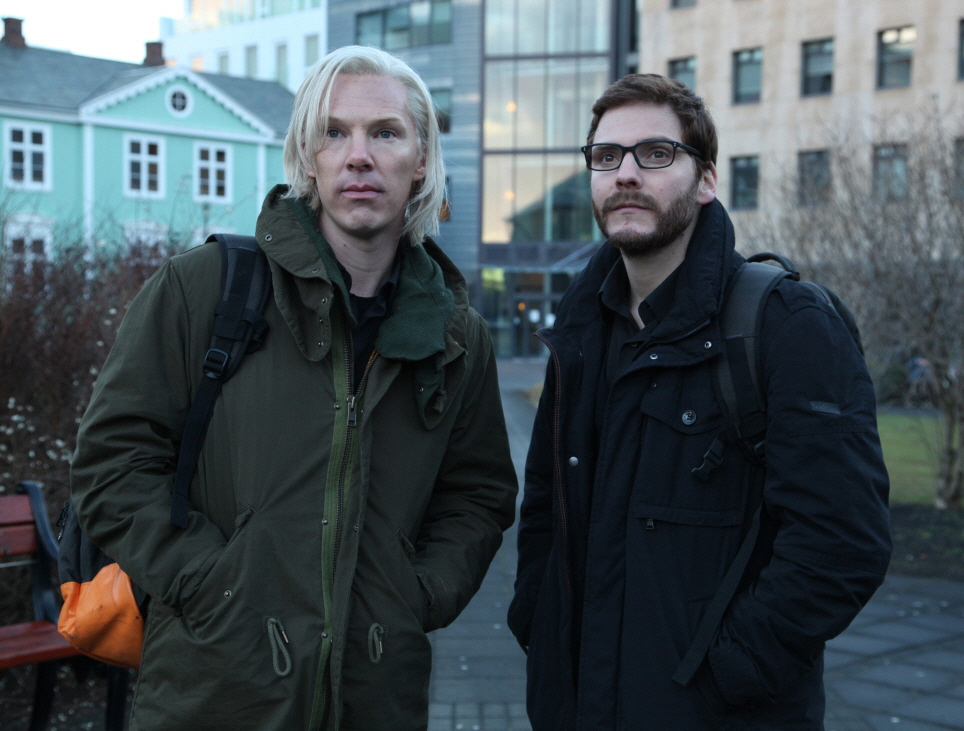 Photos courtesy of Fame/Flynet and WENN.