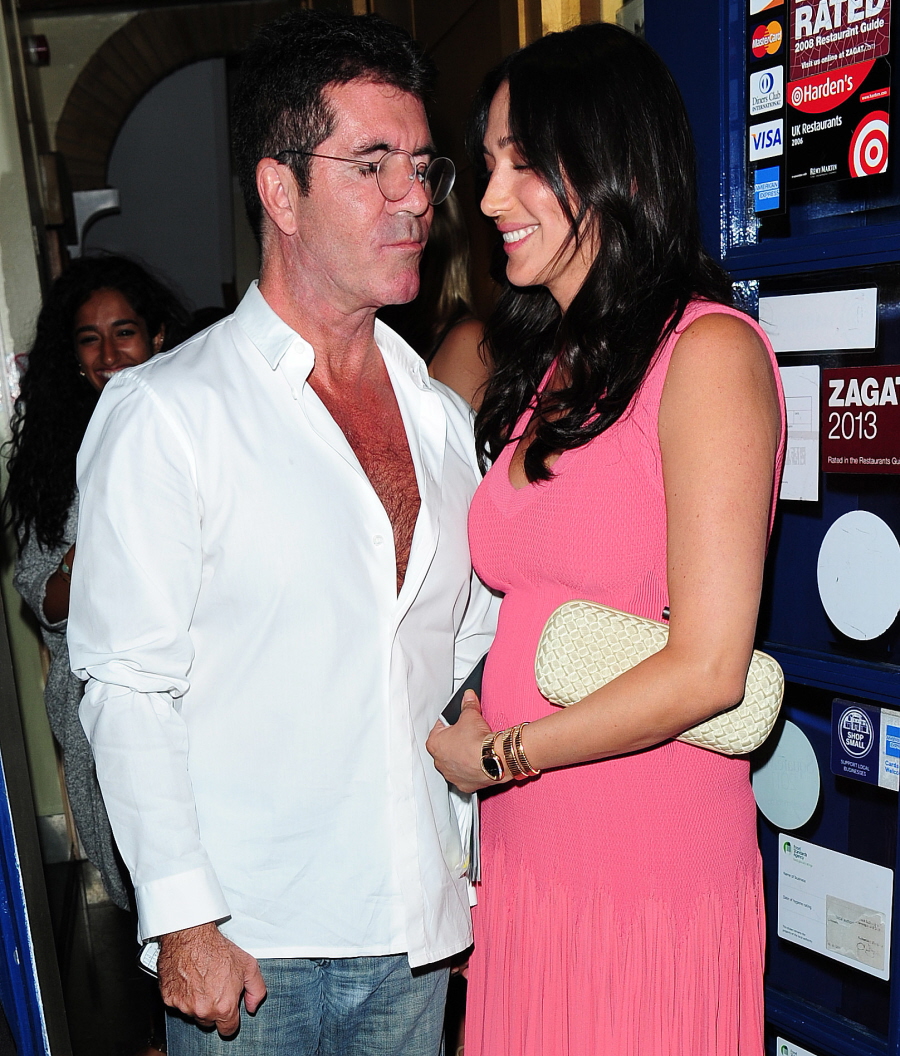 Ever since Simon Cowell's baby-mama scandal broke a month ago, I can't stop thinking about Simon in sexual situations. Like, I'm sitting here, writing up a Simon story and for a moment my mind wanders and it's like my subconscious is like, "Hahaha, you'll love this image… here's a visualization of Simon's O-Face." Anyway, that's what I'm trying to stop thinking whenever I look at photos of Simon and Lauren Silverman and all of their happy-couple photo-ops. Simon's moob fur glistening with sweat, his waxy Botox-face contorted. HELP ME.
Anyway, a few days ago, Simon announced that he had just seen the sonogram and now we know that Simon and Lauren are expecting a boy. The Moob Dauphin. The Hair Heir. Simon Junior.
Looks like Simon Cowell is going to have a little mini-me! The X Factor judge and his pregnant girlfriend, New York City socialite Lauren Silverman, are expecting a baby boy, a source confirms to Us Weekly. (The New York Daily News was first to report the gender.)

"They've known for a while!" one insider tells Us of the news that they're having a son.

As noted earlier on Sept. 3, the first-time dad-to-be actually got a glimpse of his little bundle of joy via a recent sonogram. "You literally see this thing which is now alive moving around," the normally tough-talking Brit gushed to the Times of London on Sept. 2, one month after Us Weekly broke the news of Silverman's pregnancy.

"I feel very paternal right now. So I am very happy," he said. He added, though, that he wouldn't let fatherhood change him too much. "I can assure you: I won't go soft," the former American Idol judge quipped.

Cowell and Silverman began their relationship in secret while she was still married to Cowell's friend Andrew Silverman. The estranged spouses settled their divorce a few weeks ago, on Aug. 14; together they have a son, 7-year-old Adam.

Cowell was understandably reluctant to talk about Silverman's pregnancy at first, but now that everything's out in the open, he's increasingly speaking out about his thoughts on fatherhood. "I am good with kids because I like kids," he told the BBC. "I really do like them and I listen to them. Once I got used to [the idea of becoming a father] I did get excited. I think I will be a good dad!"

A rep for Cowell did not respond to requests for comment.
Will Simon be a good father? Doubtful. The Moob Dauphin will have all of life's luxuries, for sure, but Simon won't be around enough to be much of a father. Especially since in the same round of interviews, Simon declared: "I can assure you: I won't go soft." And he's definitely not going to change diapers: "I'm not doing that, 100% absolutely not going near that!" And when he was told that babies often stay up all night and that he might be sleep deprived for a while, he said: "Can't I just get a nanny?" Modern fatherhood.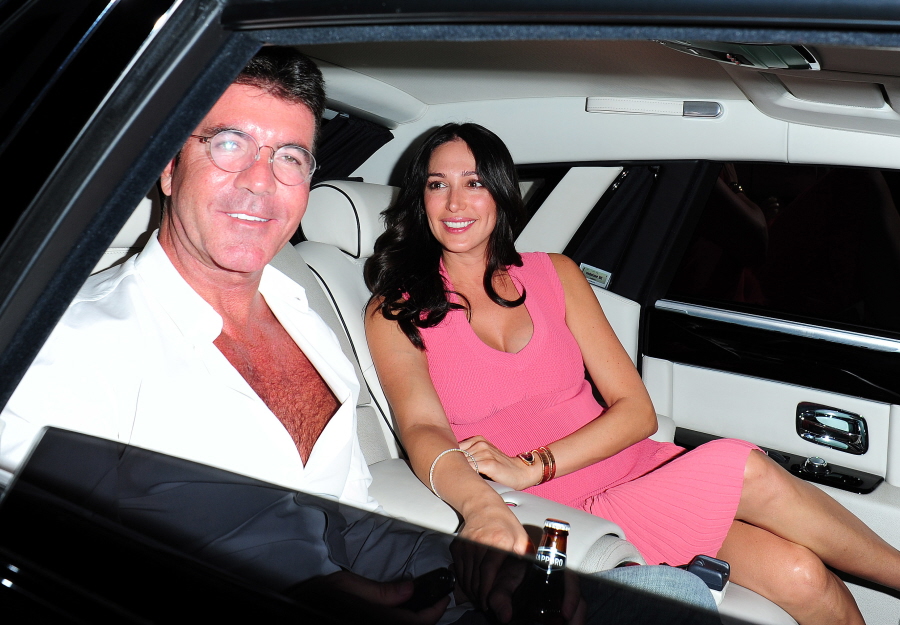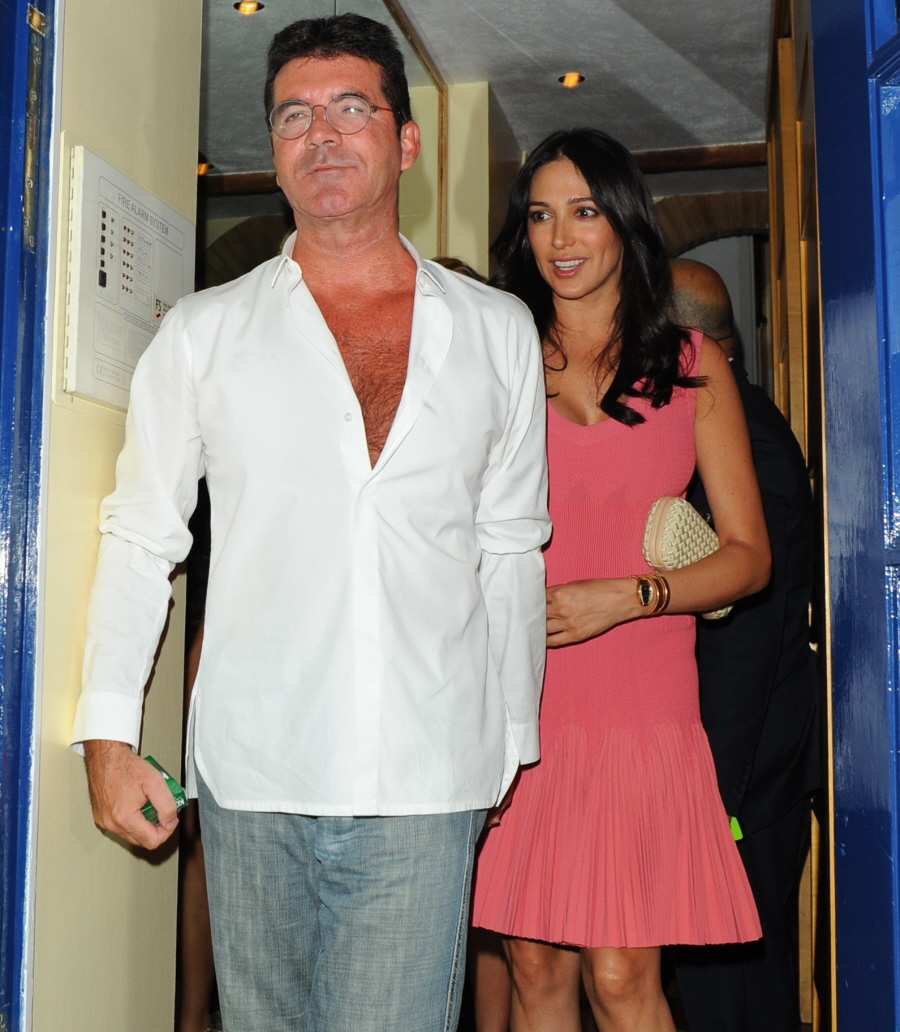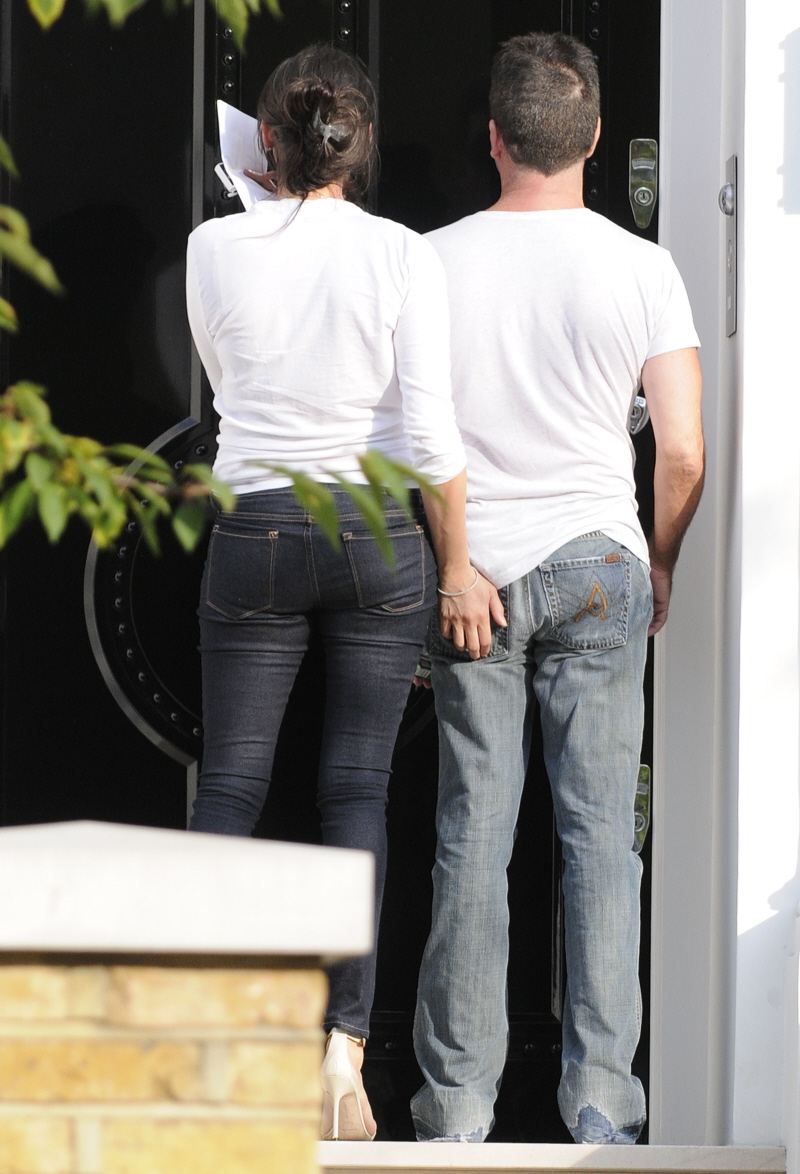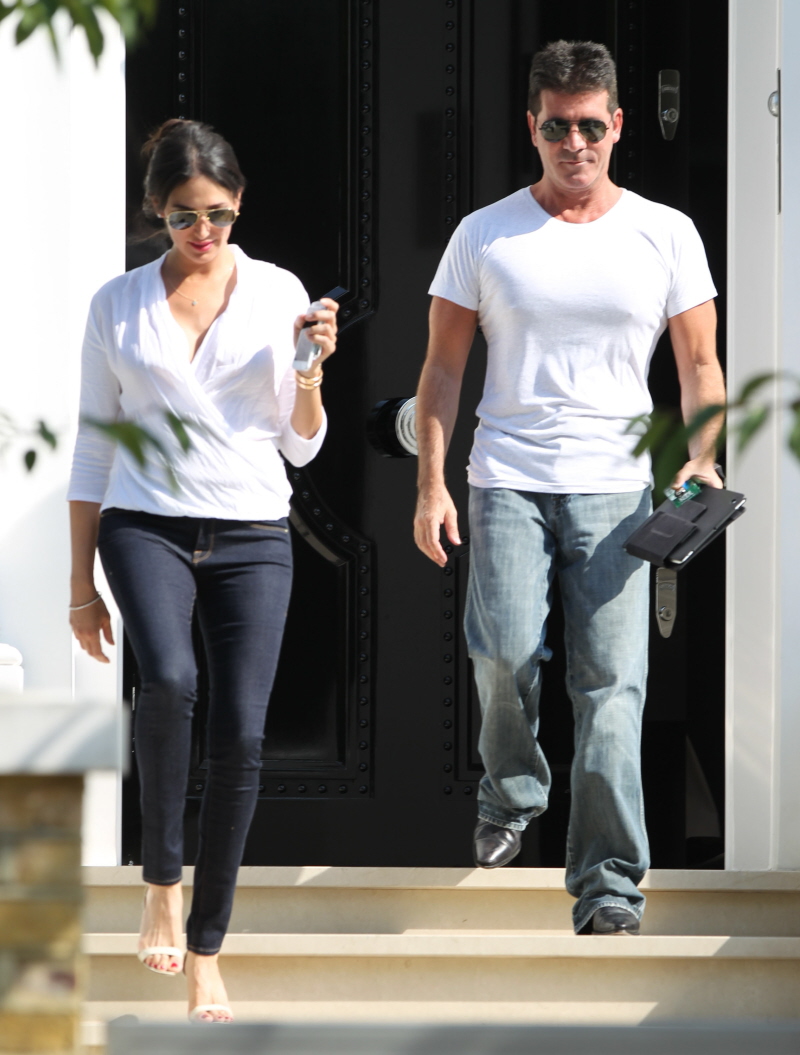 Photos courtesy of WENN, Fame/Flynet.