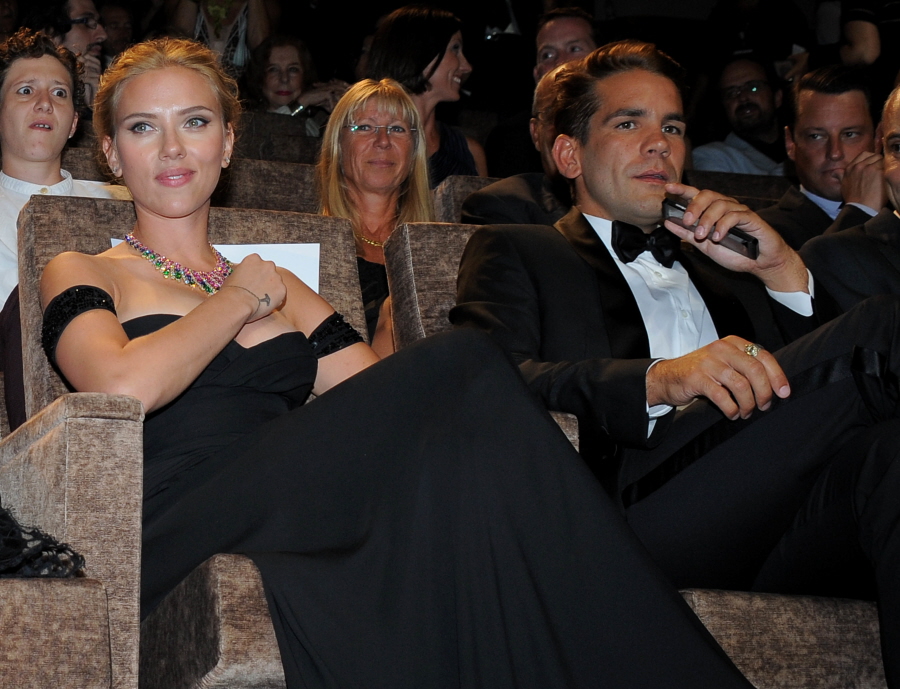 When I was covering those photos of Scarlett Johansson in Venice with her boyfriend Romain Dauriac, I noticed that Scarlett was wearing a very beautiful, very large ring on her left hand, but I didn't discuss it because… you know how Scarlett is. She thinks she's so "above" that kind of petty speculation, and I really didn't want to be all "what's with that ring?" and have all the know-it-all hyper-correcters come in and yell at me. But seriously, there was something with the ring. People Magazine reported exclusively (as in, they got confirmation from Scarlett's publicist) that Scarlett is engaged to her boyfriend of a year, Romain Dauriac:
Scarlett Johansson is engaged to her beau, journalist Romain Dauriac, PEOPLE has learned exclusively.

"They're engaged and very happy," a source says of the couple. A rep for the actress had no comment.

The proposal occurred about a month ago. The ring is a vintage Art Deco ring.

Earlier this week, the actress, 28, was spotted wearing the diamond stunner while in Italy promoting her new sci-fi film Under the Skin at the Venice International Film Festival.

Over the past year, Johansson had been spotted wearing diamond rings on her left hand. The last time was in July, when she arrived in Los Angeles wearing an ornate gold ring with a diamond and ruby. That bauble, though, was "simply a piece of jewelry."
She's 28 and this will be her second marriage. He's 31 and I have no idea if he's ever been married. Not a lot is known about him beyond "he's French" and "he wears unfortunate jeans" and "he doesn't wear socks with a tuxedo" and "Scarlett probably thinks he's incredibly intellectual." But maybe that's a good thing – I like that she left the Hollywood dating pool and went for a European, and someone who is not an actor. Anyway, I'm happy for her. I get the feeling that she went through a really bad phase, dating-wise, just after she and Ryan Reynolds got a divorce. Remember this douche? How about this one? Romain seems pretty stable and so far, he hasn't tried to become famous for dating ScarJo. And hey, maybe she'll move to France for him and have French babies. Why not?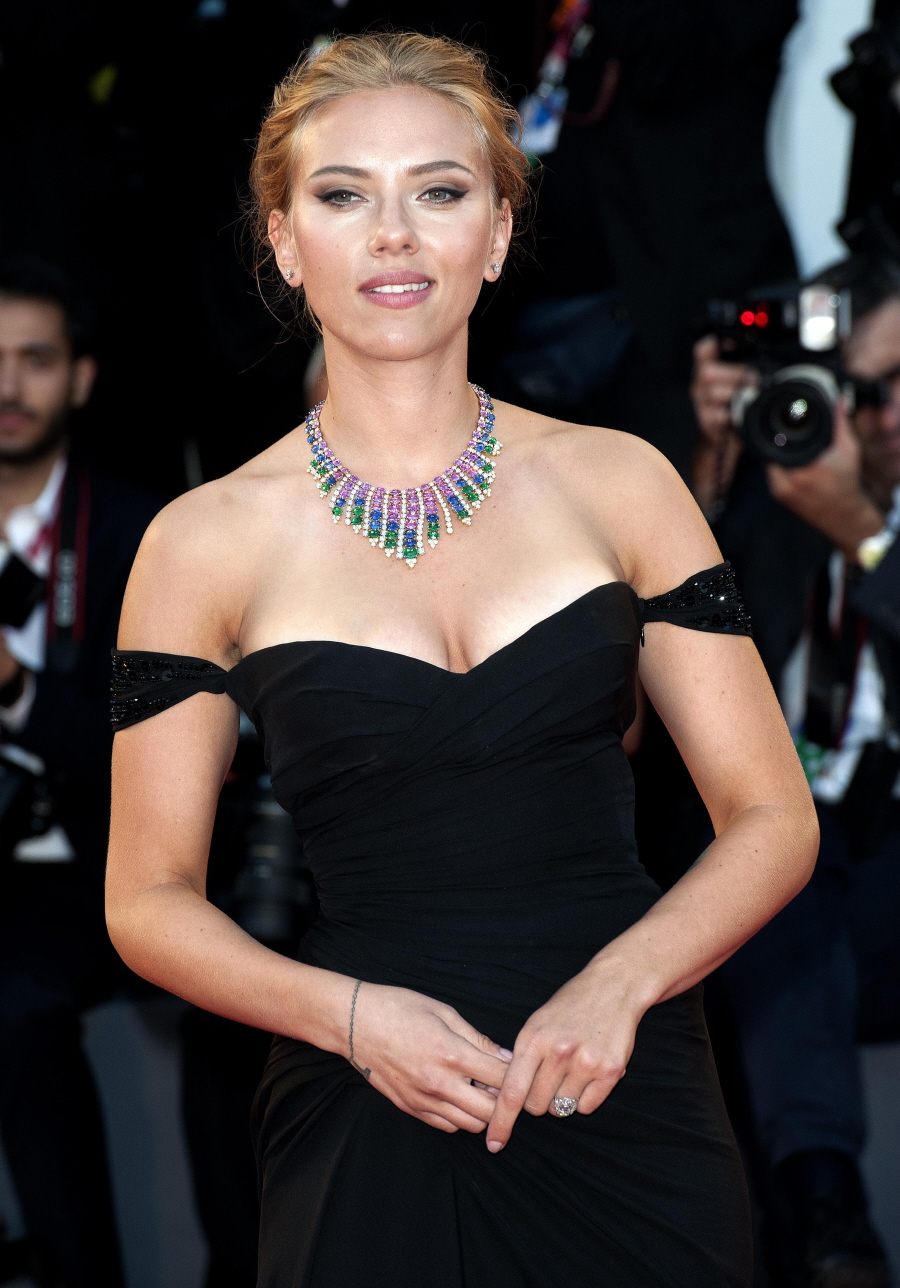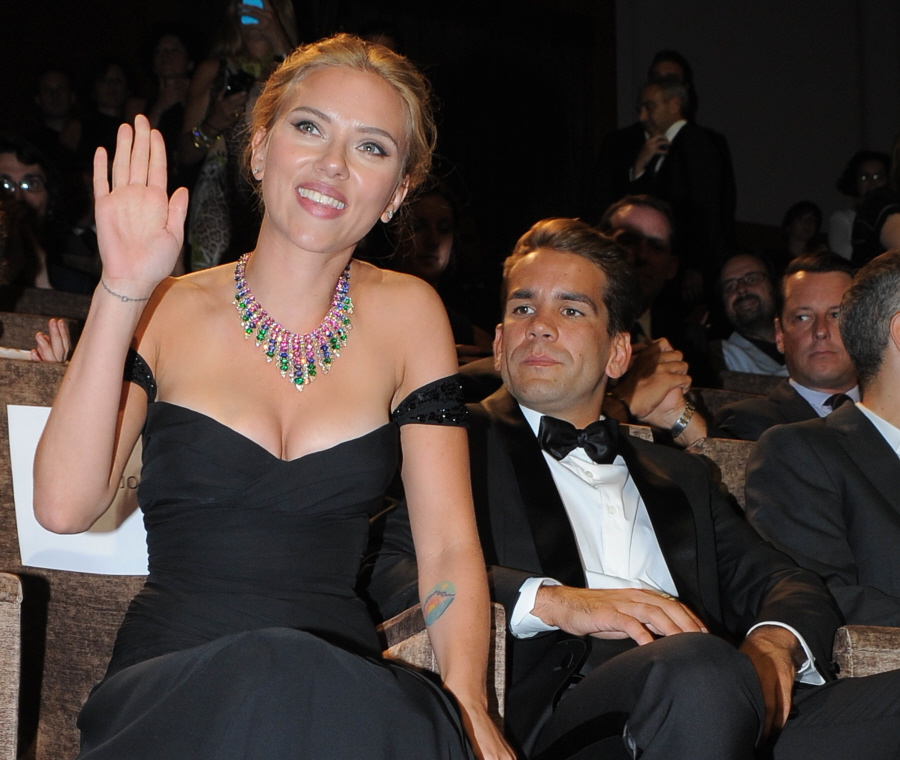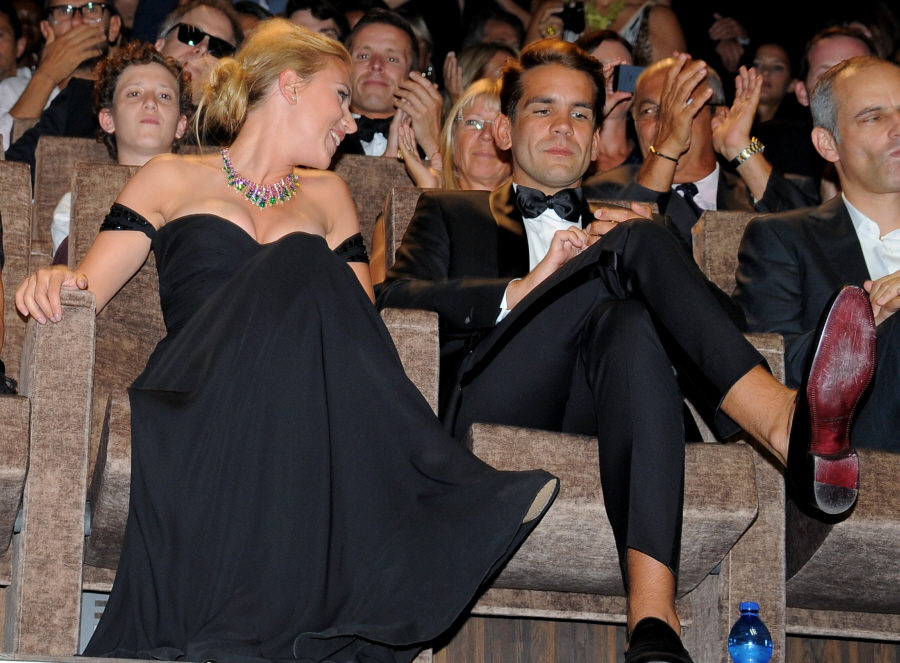 Photos courtesy of WENN.