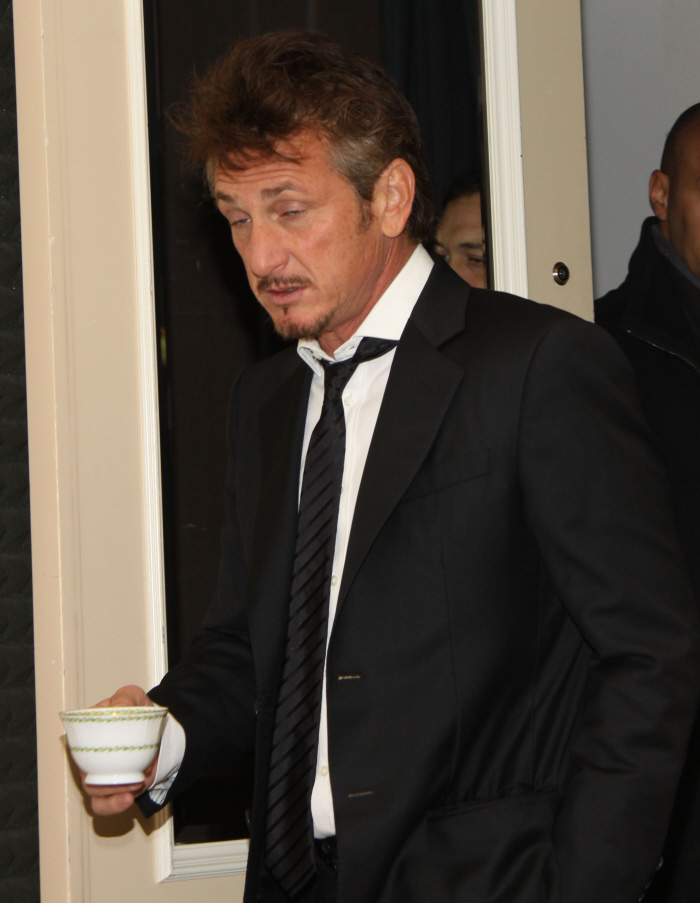 Finally! The Enquirer has an interesting story about Scarlett Johansson's dong haze slowly lifting – according to their sources, Sean Penn and ScarJo aren't quite as loved-up and happy as every other report would indicate. While Sean is totally into Scar – to the point of overbearing obsession – Scarlett is (allegedly) starting to feel cramped. Like, Sean is acting like Scarlett's father and Scar is all "Um, dude, I don't need another father, just shut up and spank me." I kind of hope this one is true:
The romance between Sean Penn and Scarlett Johansson is already getting rocky, according to insiders. Sean has been acting like a control freak on the set of Scarlett's latest movie, We Bought a Zoo, insiders say, and Scarlett is getting fed up.

"Sean's been coming to the set daily and watching Scar's every move," an insider divulged. "He scowls at any guy who talks to Scar or even looks at her unless it's work-related, and he demands that people bend over backwards to accommodate her. If Scar's hungry, Sean orders a set assistant to get exactly what she wants from a local restaurant. If he notices a smudge on her skin or a problem with her wardrobe, he orders the makeup and costume people to fix it. It's bizarre that he's gotten involved in such tiny details."

Sean and Scarlett's relationship is already showing signs of strain. According to the source, "Sean and Scar argue over everything from where to sit to what kind of drinks to order. They argued over wine versus champagne, and Scarlett rolled her eyes through the entire meal."

An insider predicts: "Scarlett is a free spirit and she was attracted to Sean for his bad boy reputation. She thought he's a be a fun rebound after her failed marriage, and she respects him as an actor and activist. But she wants superstar Sean, not someone who acts like her dad."
[From The National Enquirer, print edition]
Does this sound like Sean? Well… I don't know. I think Sean comes across as the kind of man who would become "obsessed" with the woman he was seeing, to the point of being over-bearing and creepy. But I also don't think that phase would last very long. Sean gets bored easily, at least that's my impression. So while today he can't bear to be without Scar's biscuits and he'll do anything to make her happy, a month from now he'll be boning some C-list blonde and obsessing over her.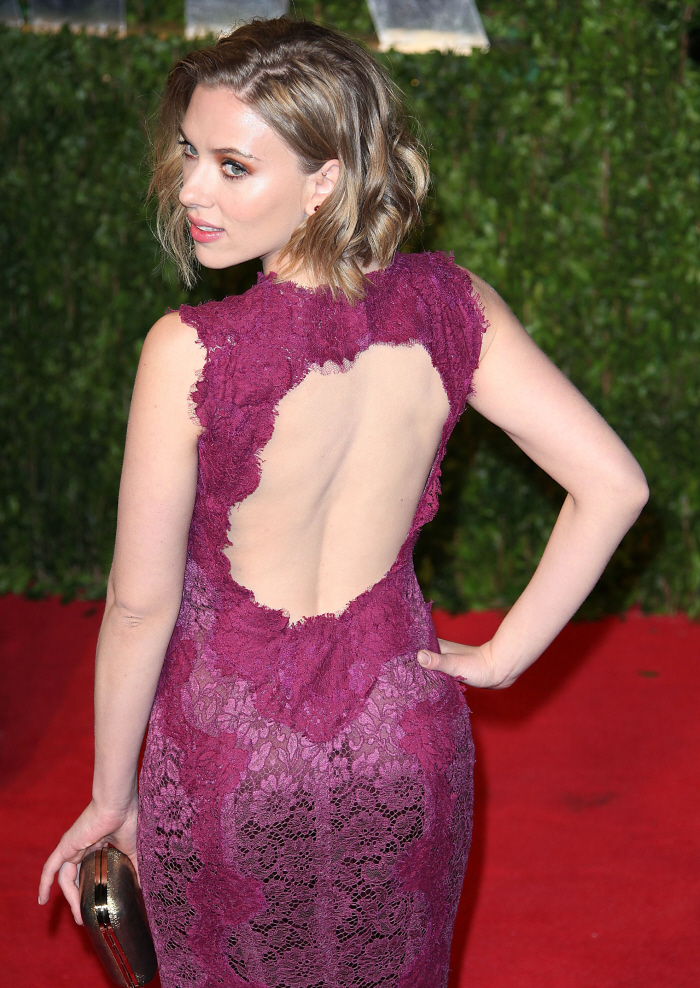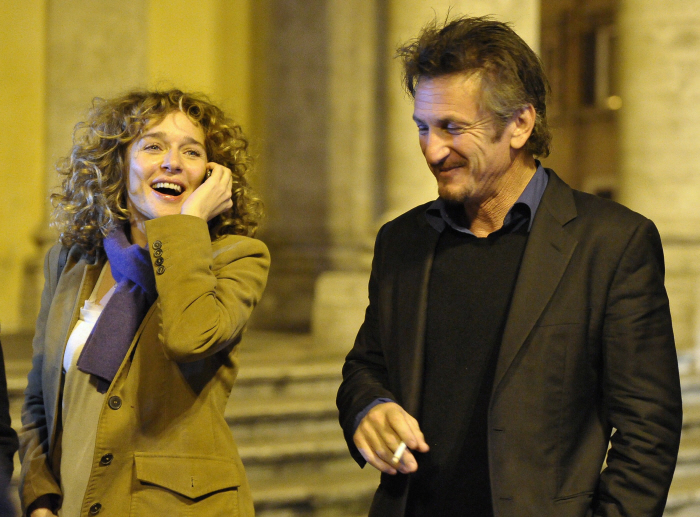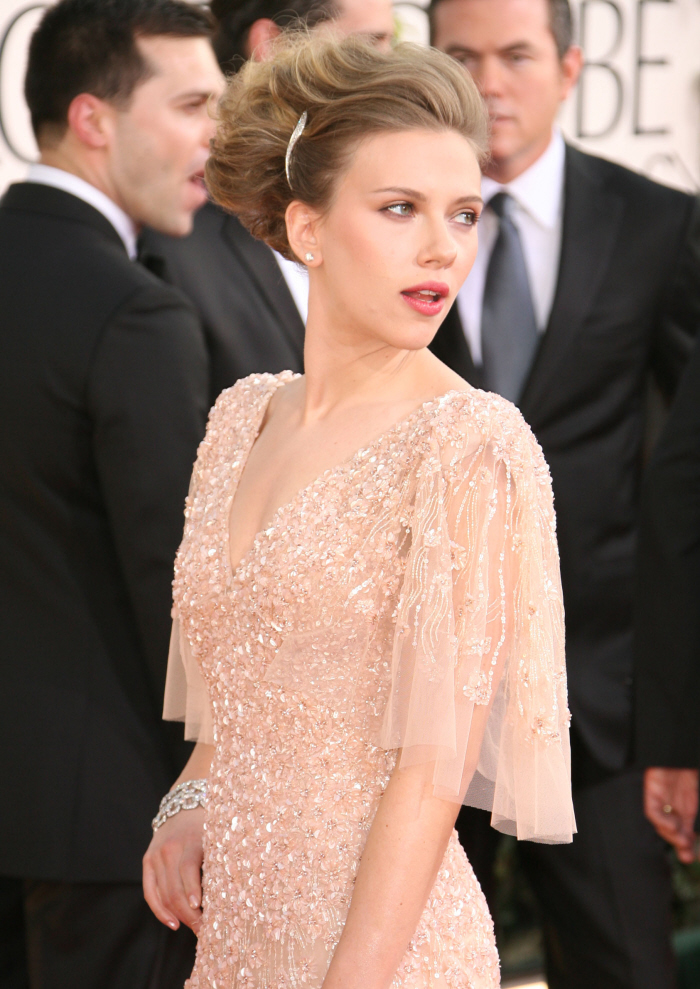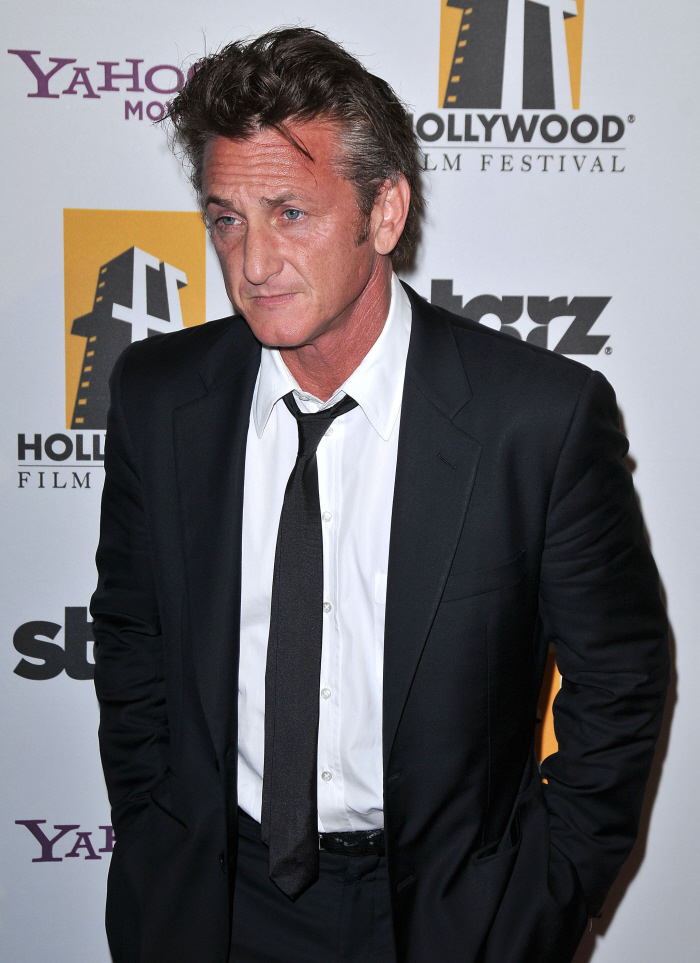 Photos courtesy of WENN.