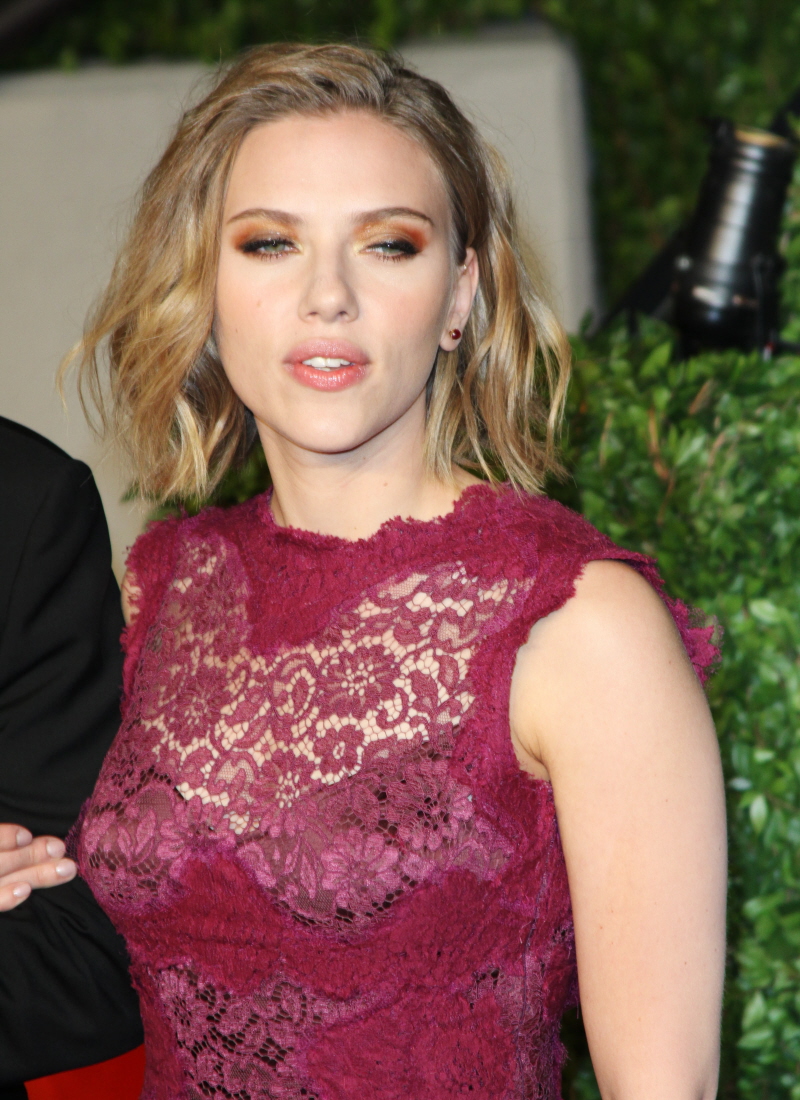 I'm honestly not even mad at Scarlett Johansson. I have no illusions about what kind of girl she is, and I'm not saying that in a judgy slut-shamer way. ScarJo likes to get laid. ScarJo is fun. She's a good-time girl who is single again after being married to a surly douche for several years. She's entitled to go out there and date/screw whoever she wants, and I would find it more shocking if she wasn't dating someone wildly inappropriate. So ScarJo's two-month long liaison with Sean Penn hasn't surprised me whatsoever. What does surprise me is that ScarJo doesn't seem to be hitting it and quitting it. The girl actually seems to… like Sean. Well, she has a type, right? Surly douches are her biscuit Kryptonite. According to People Magazine (you have to read the subtext), ScarJo is in a dong haze:
It wasn't an intimate, one-on-one dinner date, but Scarlett Johansson and Sean Penn seemed very much a couple when they joined a small group of friends for dinner Saturday night in West Hollywood.

"They were smiles all night and seemed to have a great time together," a source at the restaurant tells PEOPLE. "Scarlett and Sean sat very closely and exchanged flirty looks."

Johansson, 26, and Penn, 50, enjoyed an Italian feast at Cecconi's West Hollywood, where they shared pasta and fish dishes washed down with wine, a source tells PEOPLE.

Adds the source: "Scarlett acted very intrigued by him. She would smile, nod her head and just listen to his stories."

The pair previously cozied up for a more intimate dinner earlier this month at Hollywood's Chateau Marmont, the hotel where the actress has been staying while filming We Bought a Zoo with Matt Damon.

Rumors about the two being a couple first swirled in January, just a month after the actress's December split from her husband, Ryan Reynolds.

Talk of a budding romance heated up when the two took a short and sweet getaway to Mexico at the beginning of January.

In February, a rep for Johansson told PEOPLE the pair are "nothing more, nothing less" than friends.
[From People]
"Scarlett acted very intrigued by him. She would smile, nod her head and just listen to his stories." UGH. As I said before, if it's just sex, I'm cool with that. I would imagine that for all of his douchey qualities, Sean Penn is probably pretty good in bed. But now it seems more and more like ScarJo is actually falling for him. Like, she's so dumb that she thinks Sean is all "deep" and "brilliant" and crap. Girl, there are other dongs out there.
Oh, and X17 has photos of ScarJo sitting in Sean's lap in the backseat of the car as they left the restaurant. You know ScarJo probably wasn't wearing panties, right? Ugh. Gross.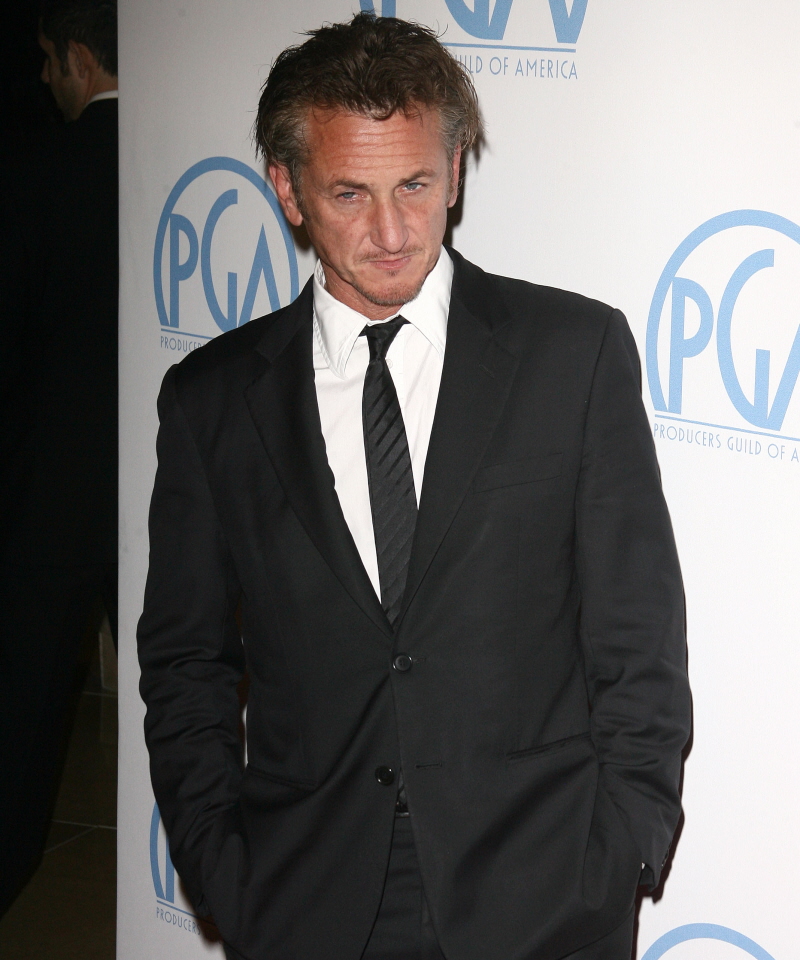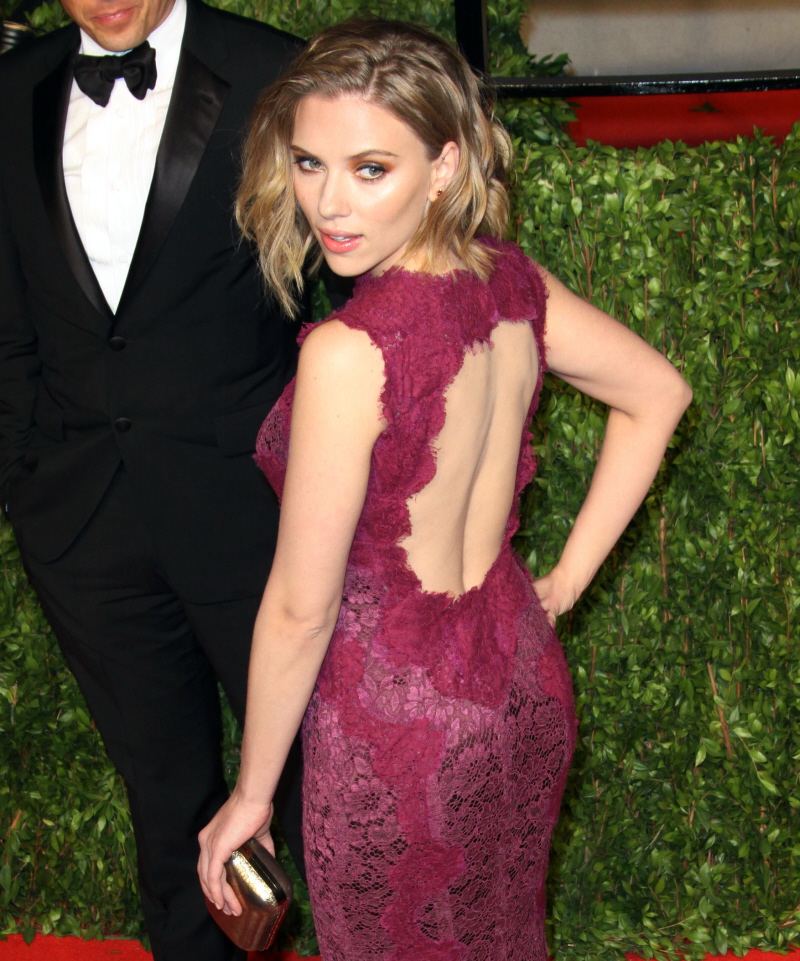 Photos courtesy of WENN.