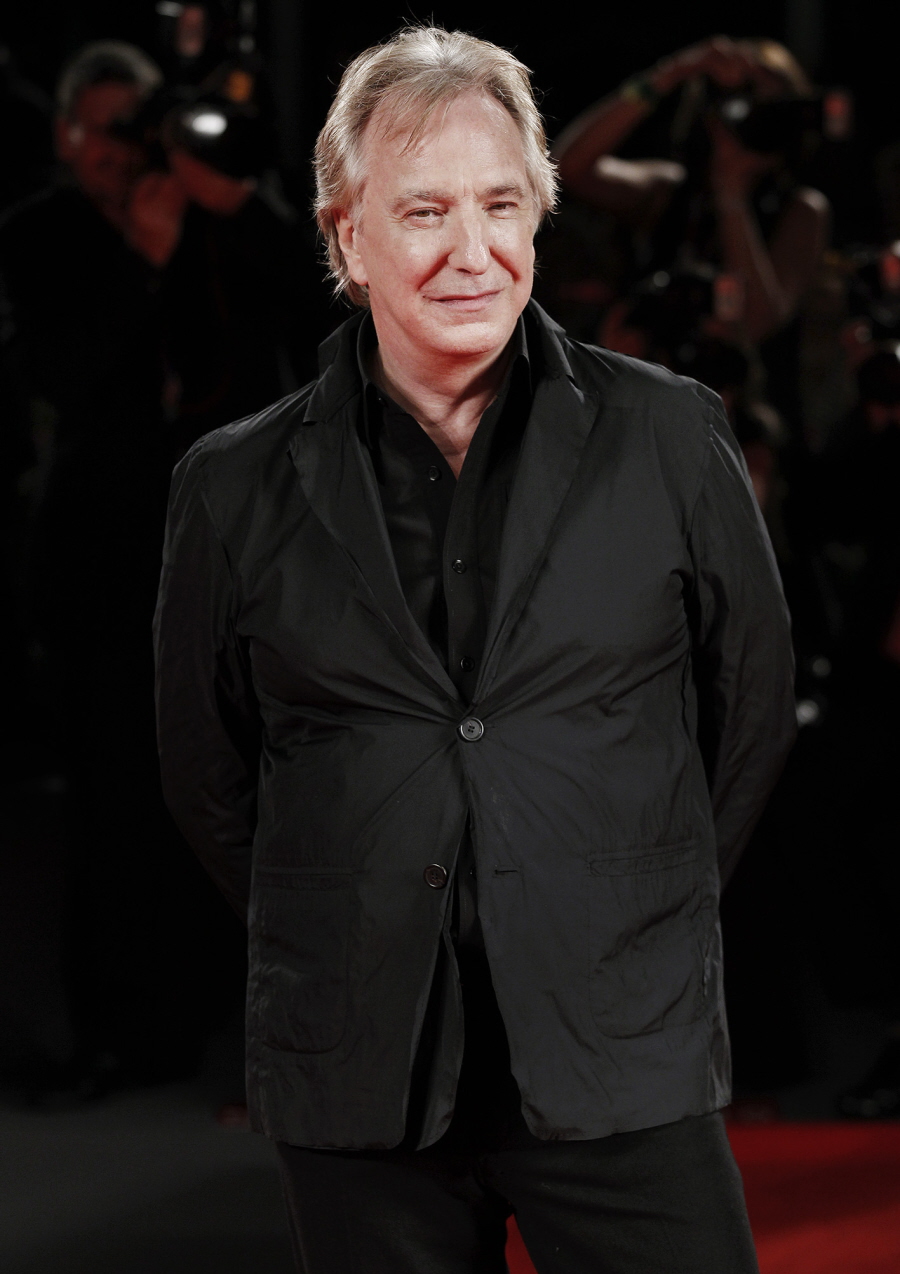 Many of you always claim that you need more Alan Rickman in your lives, so let's test that theory. Alan was in Venice yesterday to promote his new film, A Promise, with Rebecca Hall and an odd-looking Richard Madden (Robb Stark from GoT). Rickman posed at the photocall and the premiere, wearing all black for both appearances.
So, would you hit it? Alan is a Forever Dong for many of you, from what I understand. I still remember the first time I ever saw Rickman in anything – Die Hard. Rickman gave one of the best "villain" performances of all time, and if you're interested, I'll tell you a bit of Hollywood trivia: the producers hated him. They thought he was doing an awful job and they almost replaced him mid-production. But Bruce Willis and director John McTiernan stood up for Rickman – Willis in particular thought Rickman was doing a great job. And so Rickman kept his job and the rest is movie history.
Did you know Alan Rickman is 67 years old?! That surprised me – I thought he was in his 50s. Alan Rickman is pretty well-preserved, right? Plus, that voice. Mm.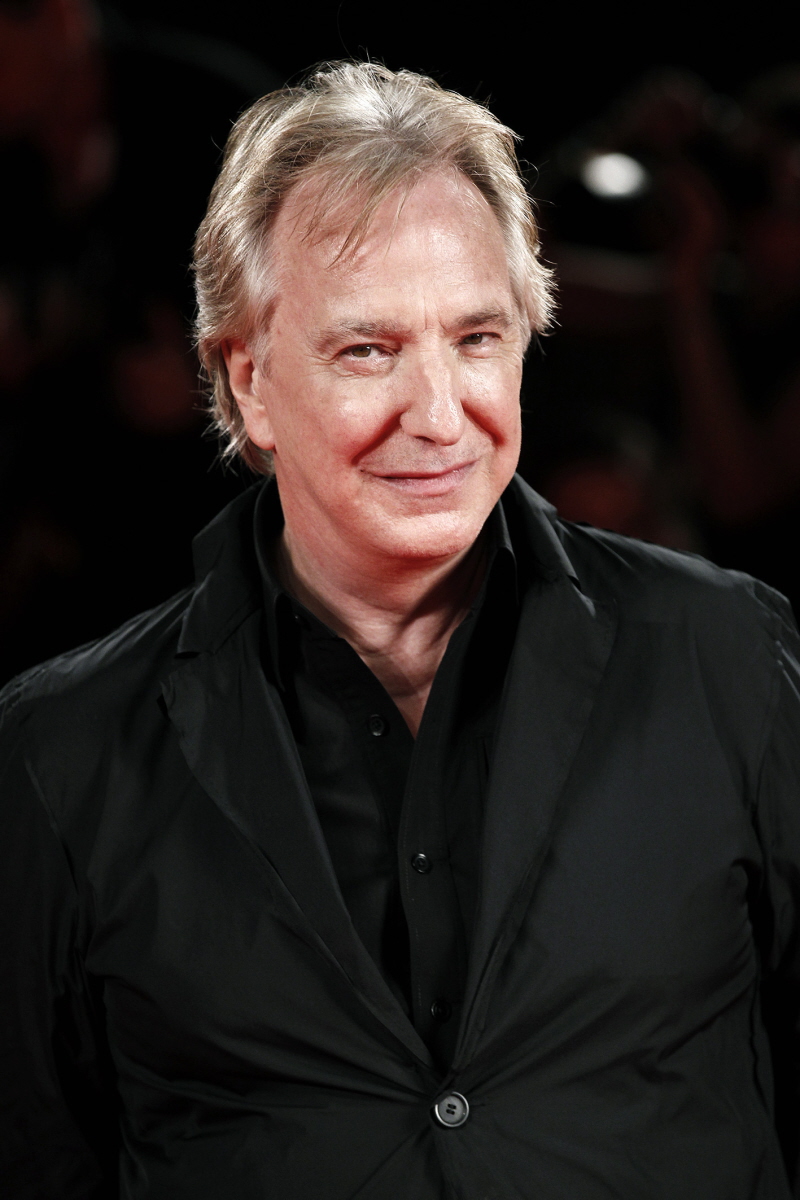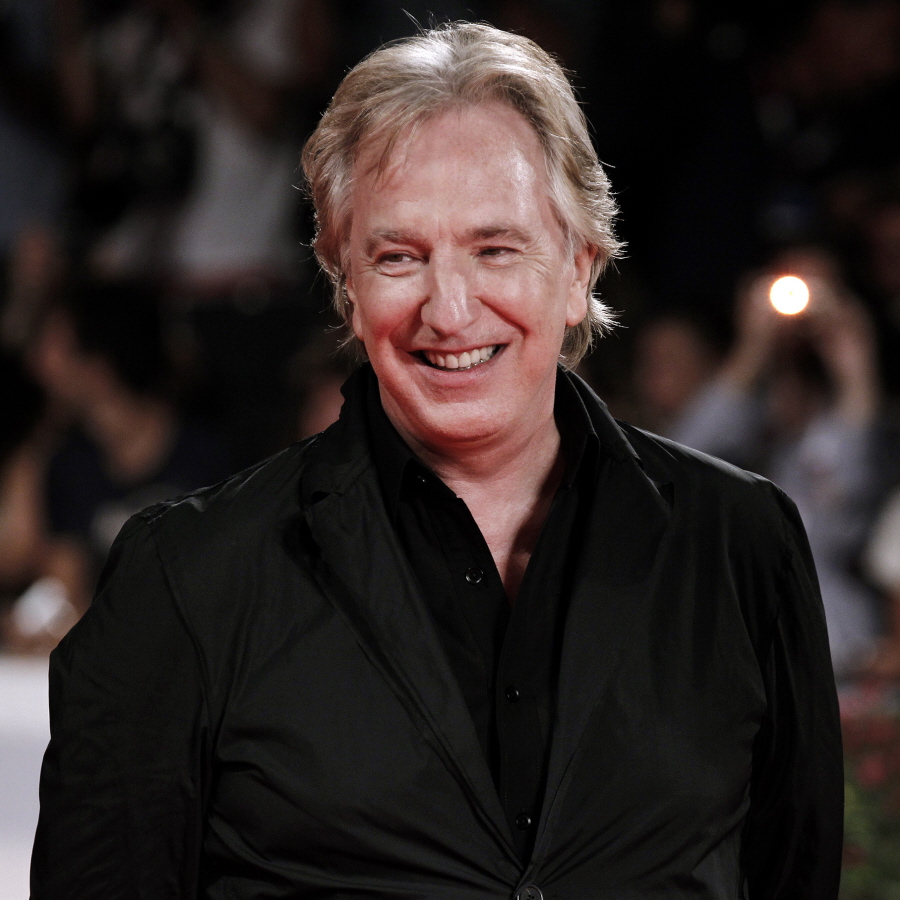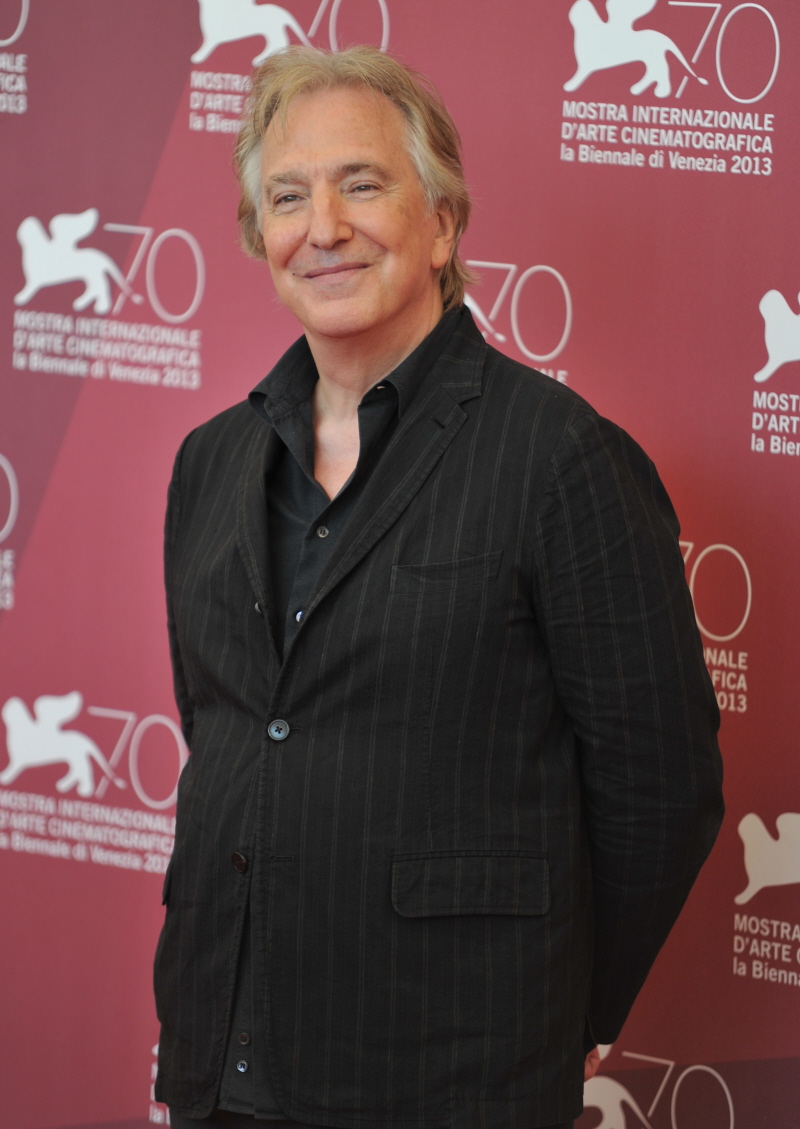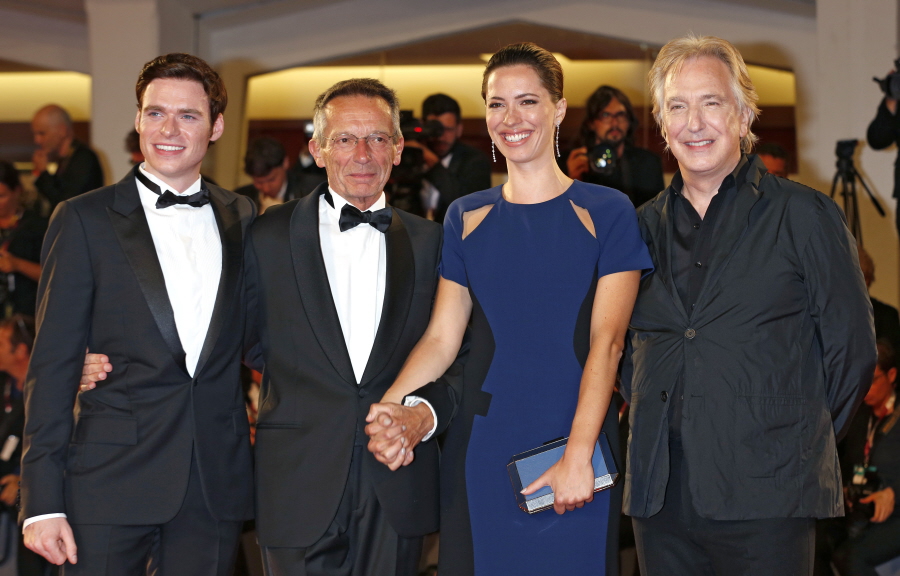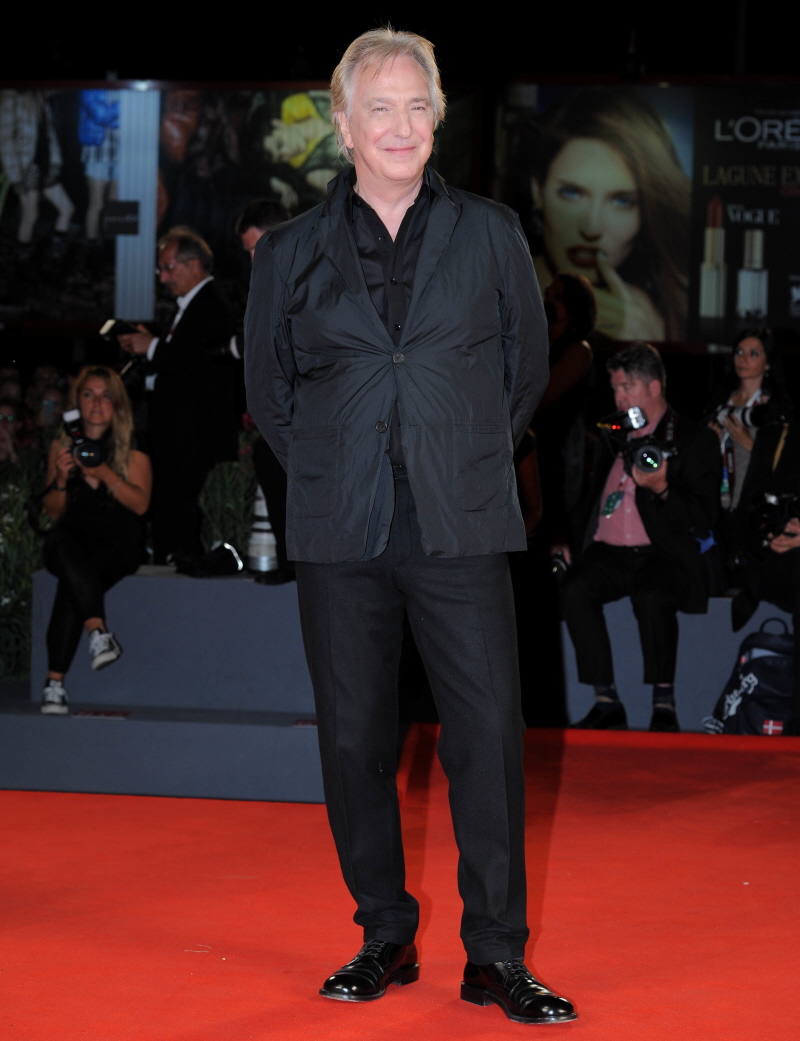 Photos courtesy of WENN.