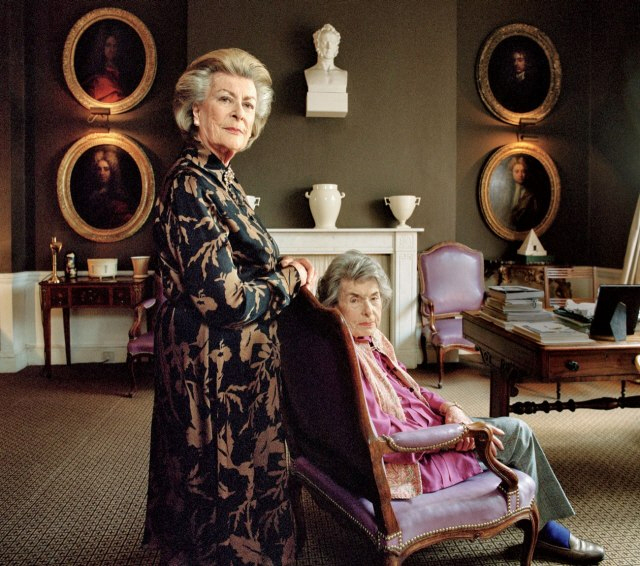 If you love British royal history, you'll love Vanity Fair's new feature on the Mountbatten sisters, Lady Pamela Hicks and Patricia, Countess Mountbatten of Burma. They are the daughters of Louis Mountbatten, Prince Phillip's adoptive father and former Viceroy of India. The Mountbatten (formerly Battenberg) family has been closely associated with the British royal family for decades and decades – Louis Mountbatten was something of a godfather/mentor to both Prince Phillip and Prince Charles, and when Louis Mountbatten was killed in an IRA bombing in the 1970s, the royal family was left reeling from the loss. Louis's daughters grew up in and around the royal family and from what I can see, the Queen and Prince Phillip are still very close to both women.
You can read the full Vanity Fair piece here – it's long and there is an extensive and very dishy interview with both Pamela and Patricia just before the publication of Pamela's memoir, Daughter of Empire: Life as a Mountbatten, comes out. The article is a wonderful, bitchy, elitist look at the old empire and that empire's attempt at re-branding and modernizing, plus it's just a wonderful slice of history. What interested me was Pamela and Patricia's take on the late Princess Diana:
When I float the name of the late Princess of Wales by Lady Pamela, she initially offers a couple of positive remarks, then lowers the boom: "She had enormous charisma, she was beautiful, she was very good at empathy with the general crowd … and she had no feeling at all for her husband or his family. Quite the reverse!

"She was really spiteful, really unkind to him—and, my God, he's a man who needs support and encouragement. [The marriage] absolutely destroyed him. He looked grey and ghost-like. Now of course he's blossomed again.

"She made everybody believe she'd been thrown to the wolves. Such nonsense! She was given the Queen's favorite lady-in-waiting, Sue Hussey, to help her, to teach her. But she didn't want to be told anything. 'That's boring, Sue,' she'd say. Instead, she wanted to listen to her music and go disco-ing or to some jive concert. She didn't try. She had no need to try because she saw the people admired her, then they admired her more. She reckoned she was the star."
I mean… come on. For the love of…! I'm not going to pretend like Diana was a saint or that she never did anything wrong, but these two bitching about how awful, wicked Diana hated the poor, maligned royal family is a bit rich. Granted, Diana and Charles were never really going to work out and their personalities just didn't GO together, but to position Charles are this poor SOB who never got his wife's support? Ridiculous. And "jive concert"?? Well, the good news is that these two ladies are older than dirt and they have no more f–ks to give.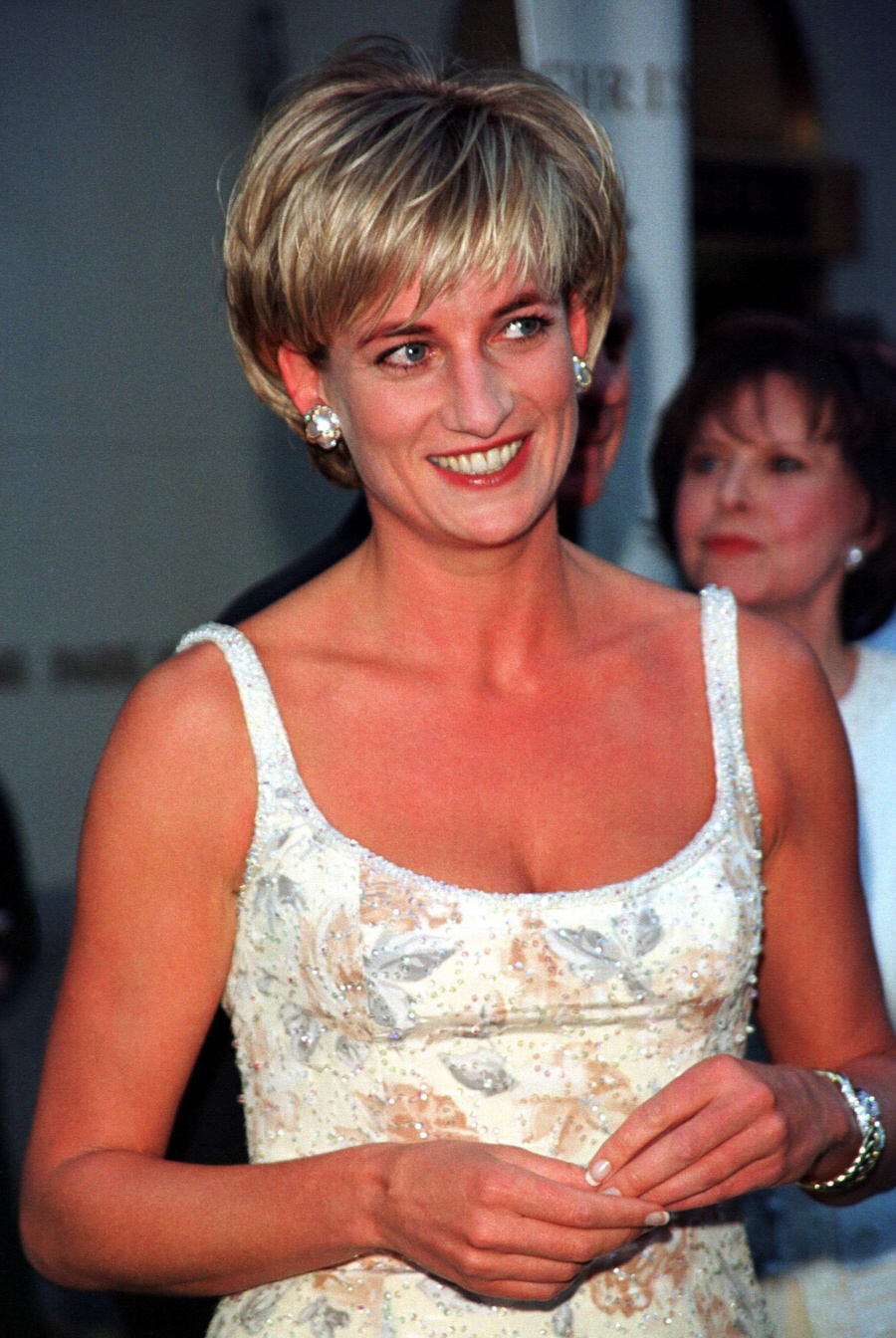 Photos courtesy of Vanity Fair, WENN.