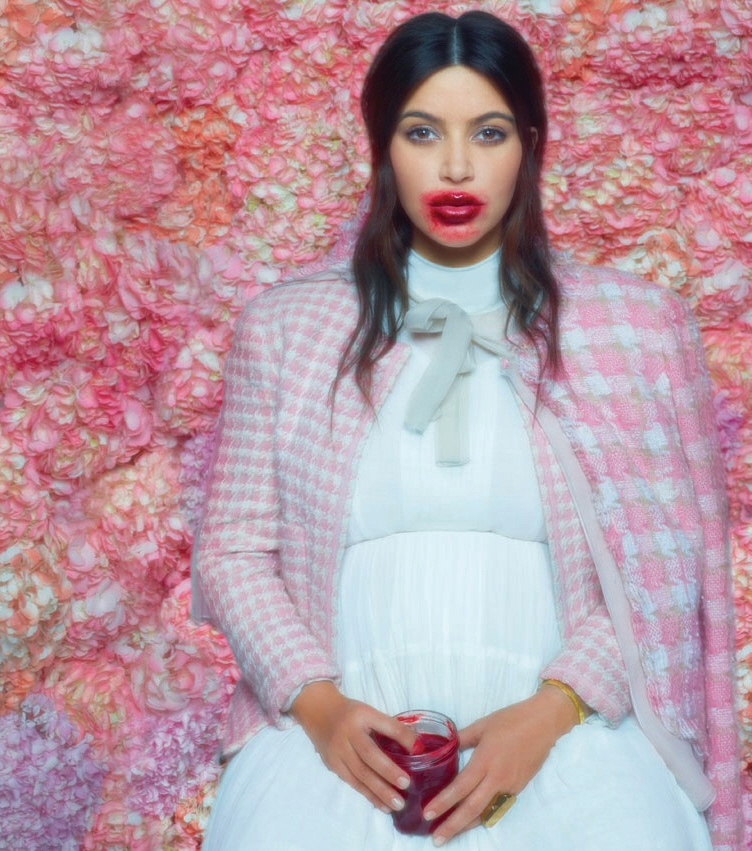 Kim Kardashian is blonde now. We don't have the pics, but you can see them here. I was kind of mad that we didn't have the pics, but then I realized two things: one, Kim's famewhore instincts are slowly coming out again and she's already starting to arrange photo-ops with certain photo agencies and two, because we don't have the photos, I can re-use these awful Karl Lagerfeld pics of Kim. Yay! It's win-win.
Anyway, you've probably noticed that Kim actually has been more low-key lately. Most people think that she's not going to come out for her regular photo-op schedule until she loses all the baby weight. I tend to think that she's actually trying to follow Yeezus's many rules about when and where she can and cannot famewhore. Don't worry though. Apparently, while she's taking a break from the spotlight, she's spending money like crazy:
Kim Kardashian's infant daughter North probably isn't doing much more than sleeping and eating, but she sure is dressed for the occasion. Star has learned that Kim has been spending like crazy on duds by Fendi, Dior and Gaultier at West Hollywood luxury baby boutique Bel Bambini.

Since giving birth on June 15, Kim has been holed up in Kris Jenner's home, but she still finds a way to shop!

"Kim refuses to leave the house and gets so bored that she spends all her time shopping online for Nori," whispers the insider. "She mostly buys white items and she buys multiples of the same thing because they get dirty to easily," revelas the friend, adding that Kanye West will only dress Nori in black!

"Many of the little designer dresses cost upwards of $600 apiece and Kim will buy 10 to 15 items at once… Kim spends more on baby clothes a month than many celebrities spend on their house payments!"
[From Star Magazine, print edition]
Yeah, I keep hearing that Kanye and Kim are doing everything up in black and white, including Nori's nursery. I understand the idea of buying multiples of whatever you think is cute, but I don't understand the insistence on only buying white (or for that matter, black) clothes, much less only designer baby clothes. Is Baby Gap too peasanty? Or does Kim just feel the need to compete with Beyonce and Blue Ivy to a crazy degree?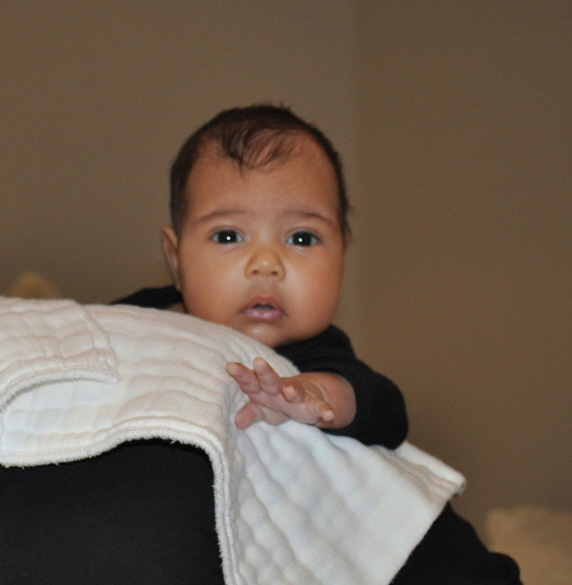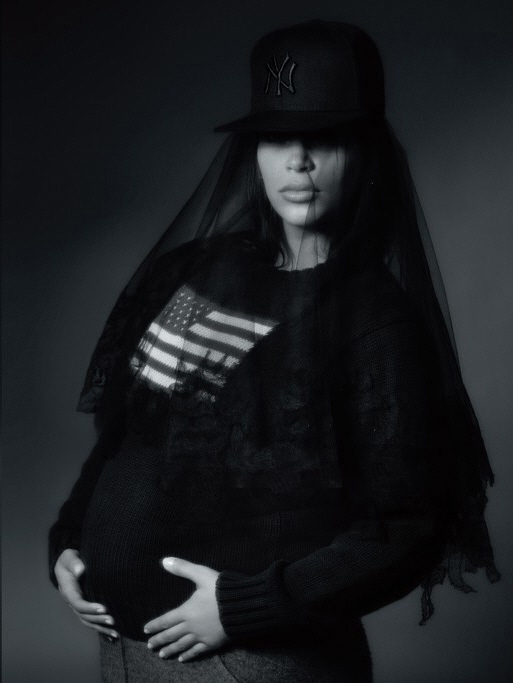 Photos courtesy of CR Fashion/Lagerfeld and Kim's Instagram.