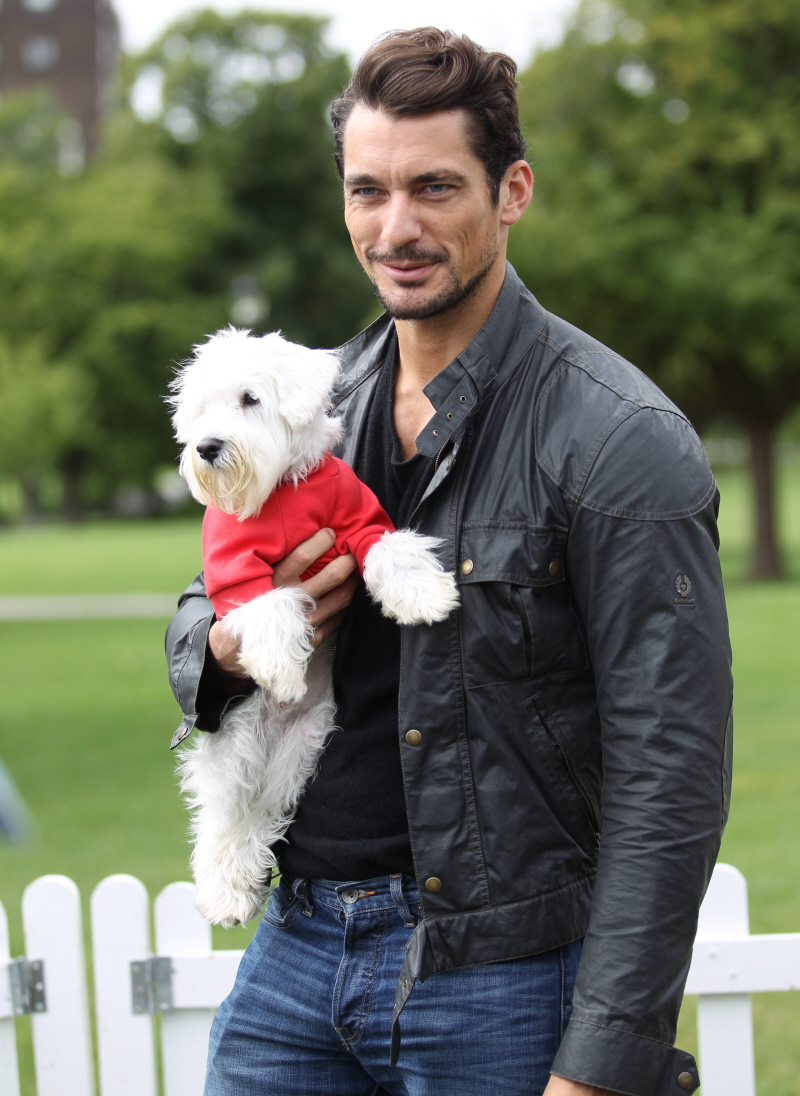 David Gandy. Blue Steel. And puppies! These are photos of Gandy over the weekend at "Pupaid 2013" – it was an event to raise awareness of puppy farms and, I'm assuming, they were trying to get people to adopt some dogs too, maybe? Because if they were trying to get people to adopt dogs, I think they were really on to something. Just let David Gandy hold a puppy for a few seconds and at least three dozen women will run over, screaming "LET ME HAVE IT!!"
Gandy's been active with animal shelters and dog-rescue efforts for several years now. I think at one point he adopted a dog but he had to give it away (maybe to his parents, I think?) because he just traveled too much. Still, it's nice of him to come out for these events. And I think he looks incredibly hot in his jeans with a puppy in his arms. Sigh.
Gandy was recently at the GQ UK Man of the Year Awards and he got that question that every dude got: "Who is your man-crush?" Gandy surprised me when he said: "Ryan Gosling – I sort of hate him and love him at the same time." Seriously? Dudes like Gosling?
And here's some advertising p0rn – David Gandy for Massimo Dutti Fall 2013 'NYC. Not as hot as the puppy pics!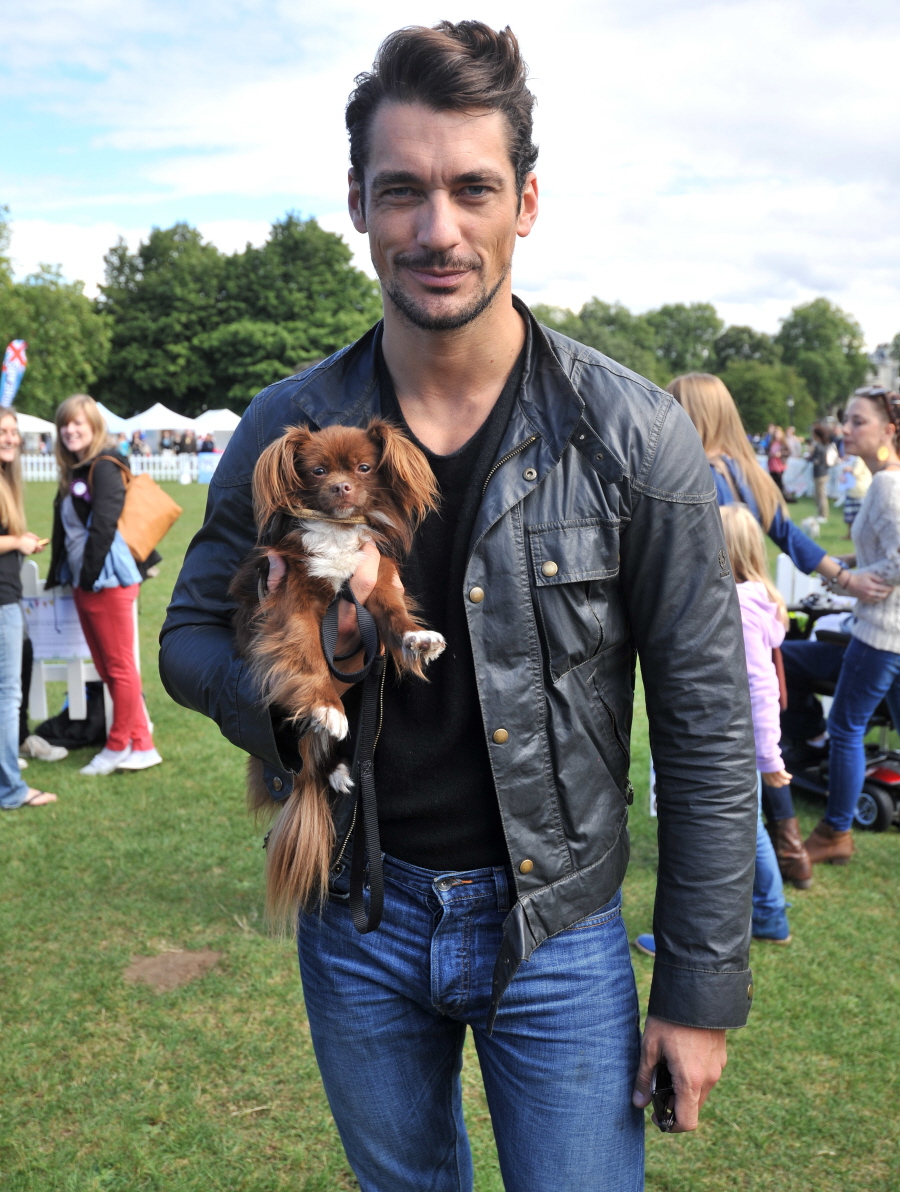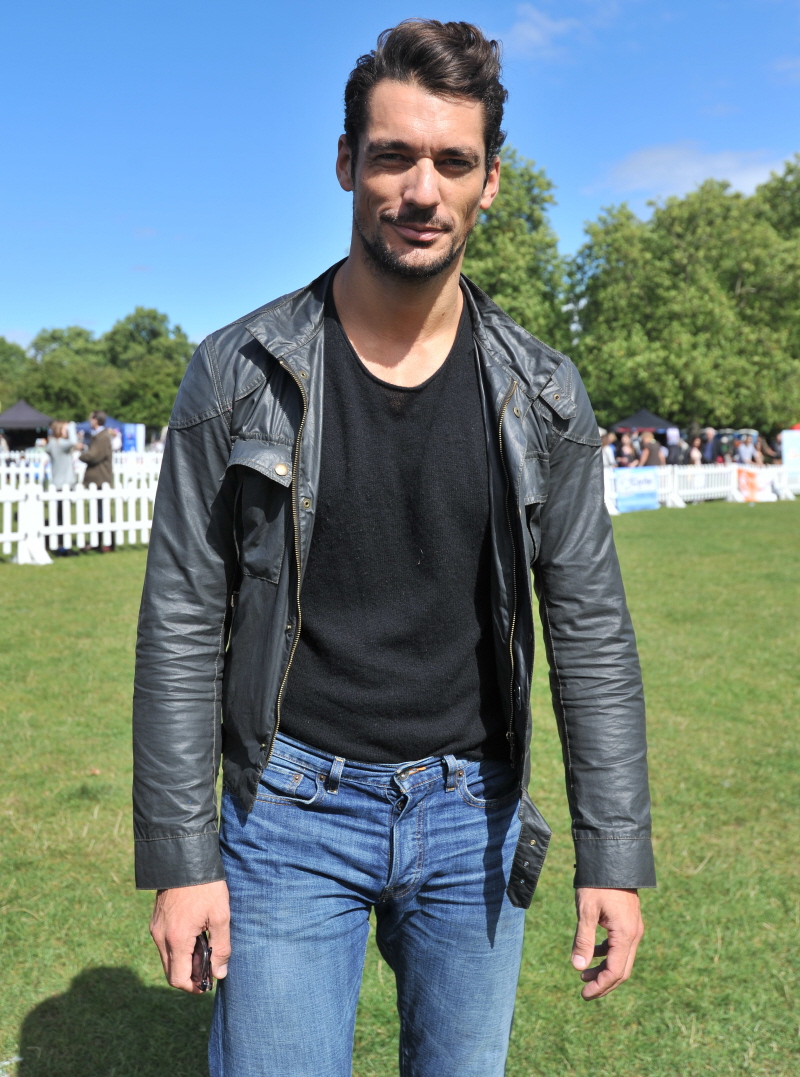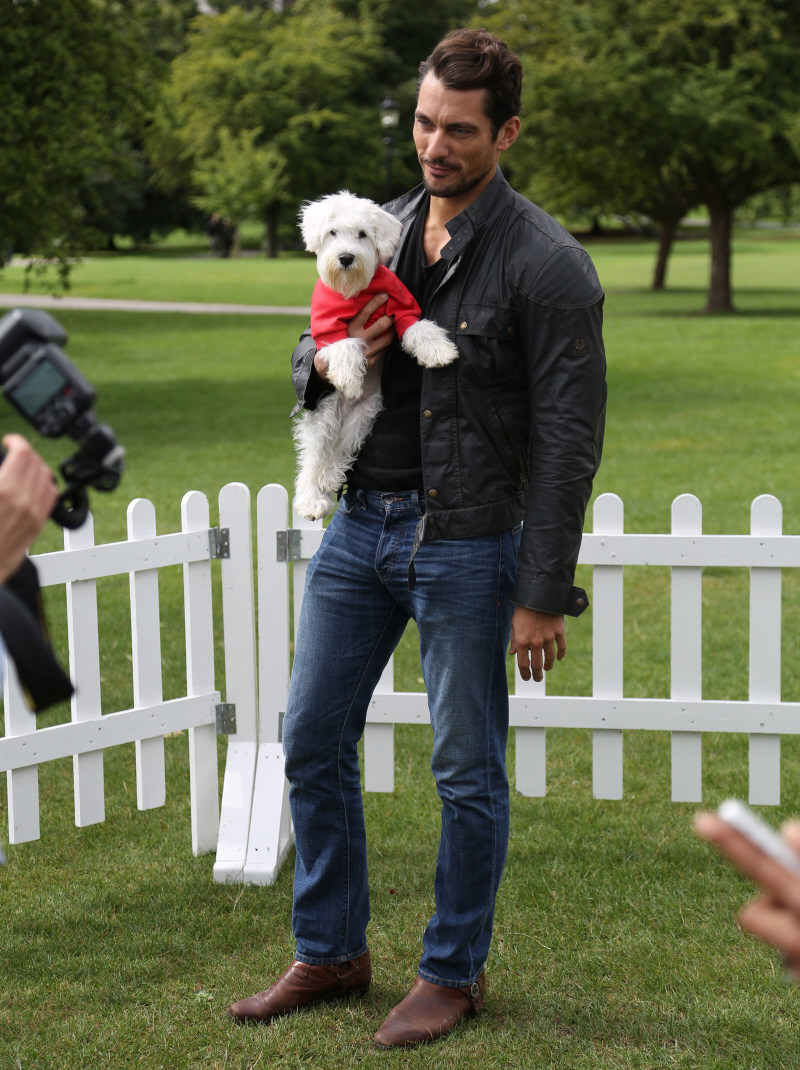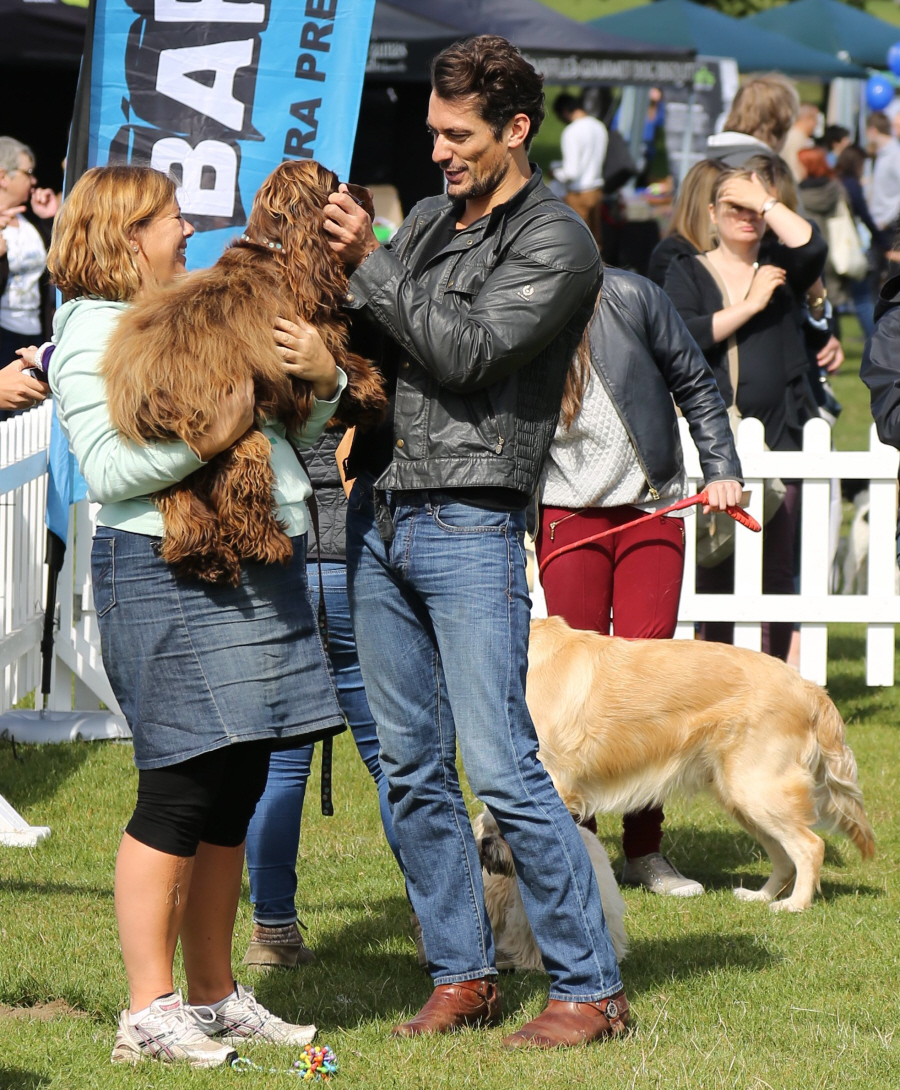 Photos courtesy of WENN.