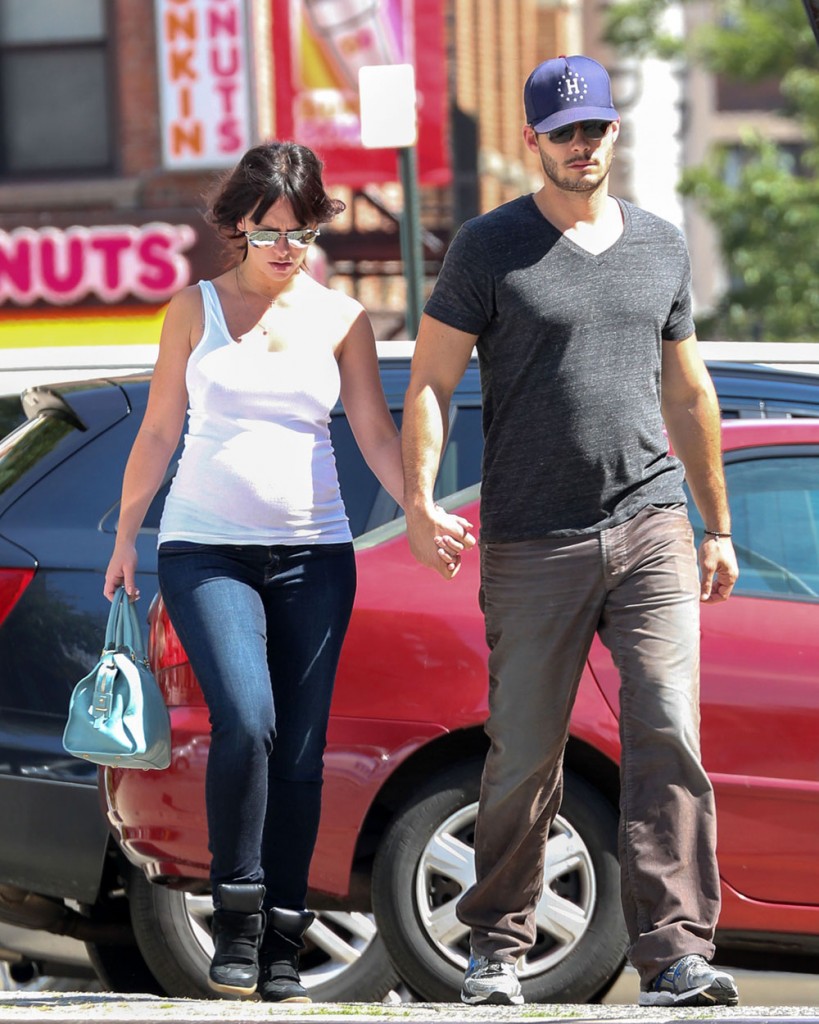 These are not photos from the incident
Celebrities should know at this point that if they get into an altercation with a paparazzo, they're going to get sued. That's the inevitable next step in this latest story. Jennifer Love Hewitt's fiance, Brian Hallisay, got in some kind of tussle with a photographer a couple of days ago. The incident happened outside a restaurant in Brentwood called Toscana, where I've seen photos of celebrities before. It's not like they were laying low. Plus this is Jennifer Love Hewitt we're talking about. If she didn't call the paparazzi regularly they wouldn't be following her around. I'm not saying she for sure called them this time, just that she normally has a very symbiotic relationship with them. I guess her baby daddy does not approve. Here's more, thanks to TMZ:
Jennifer Love Hewitt and fiance Brian Hallisay were involved in a pasta-fueled confrontation with a photog Friday night … and cops have launched a criminal investigation.

JLH and Brian were leaving the always-delicious Toscana restaurant in Brentwood when a pesky paparazzo prepared to snap some pics. We're told the couple asked the photog to lay off, but he ignored them and started snapping away.

Hallisay then allegedly got into it with the cameraman, and during the scuffle the photog claims the camera hit him in the face — near his eye.

Apparently Jen — who is pregnant — felt so bad she let the photog snap a few more pics … and then she and Hallisay left.

Unlike Toscana's rigatoni, the confrontation didn't go down well with the photog, because law enforcement sources tell us he went to the cop shop a few hours later and filed a battery report against Hallisay. Our sources say when he came to the station there was no visible injury to his face or eye.

The investigation is ongoing.
So the paparazzo had "no visible injury," but of course he went and filed a police report so he could shore up his civil case. J-Love is exceptionally "nice" to the paparazzi, and she knows her livelihood depends on them. Maybe Hallisay was feeling protective of his pregnant fiancee, and maybe the photographer was up in their faces, shouting awful things. Whatever happened, this makes me wonder whether he's on the same page as she is when it comes to publicity. I hope that this doesn't indicate that Hallisay has a hair-trigger temper, or that there's any trouble in their relationship. I just want Love-Hewitt to be happy and to get married if that's what she wants. She's been waiting so long to find "the one," and she's been nothing but vocal about it.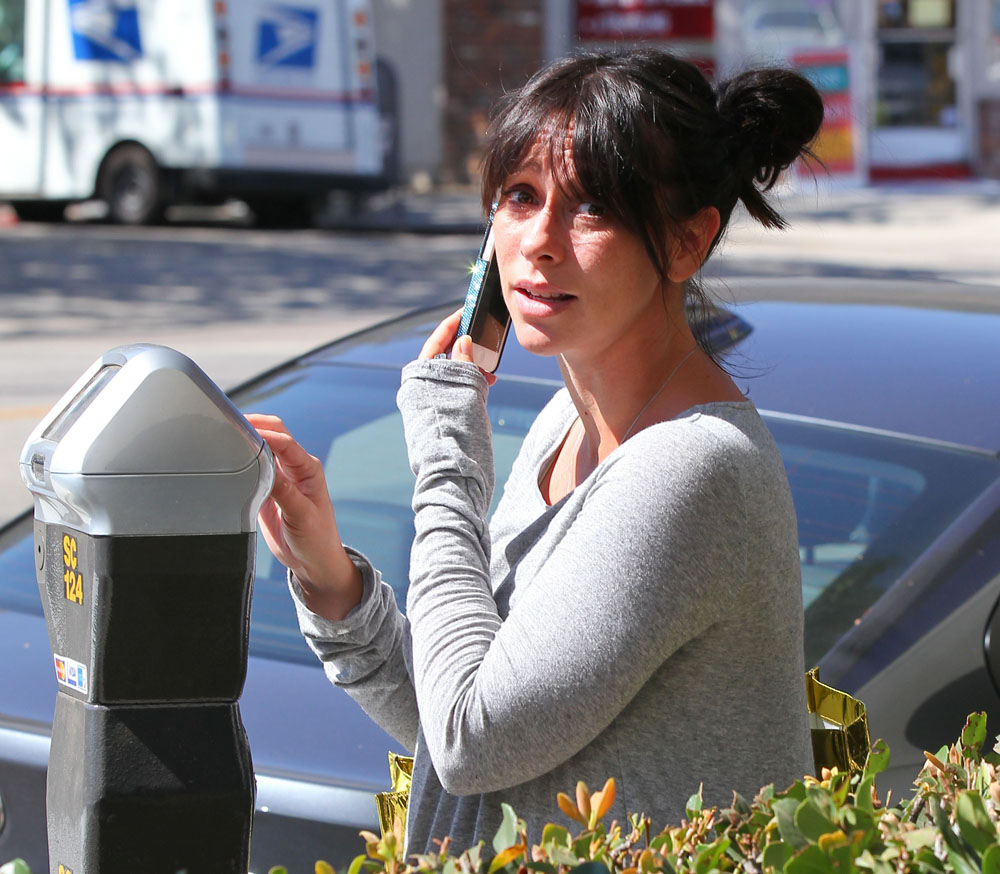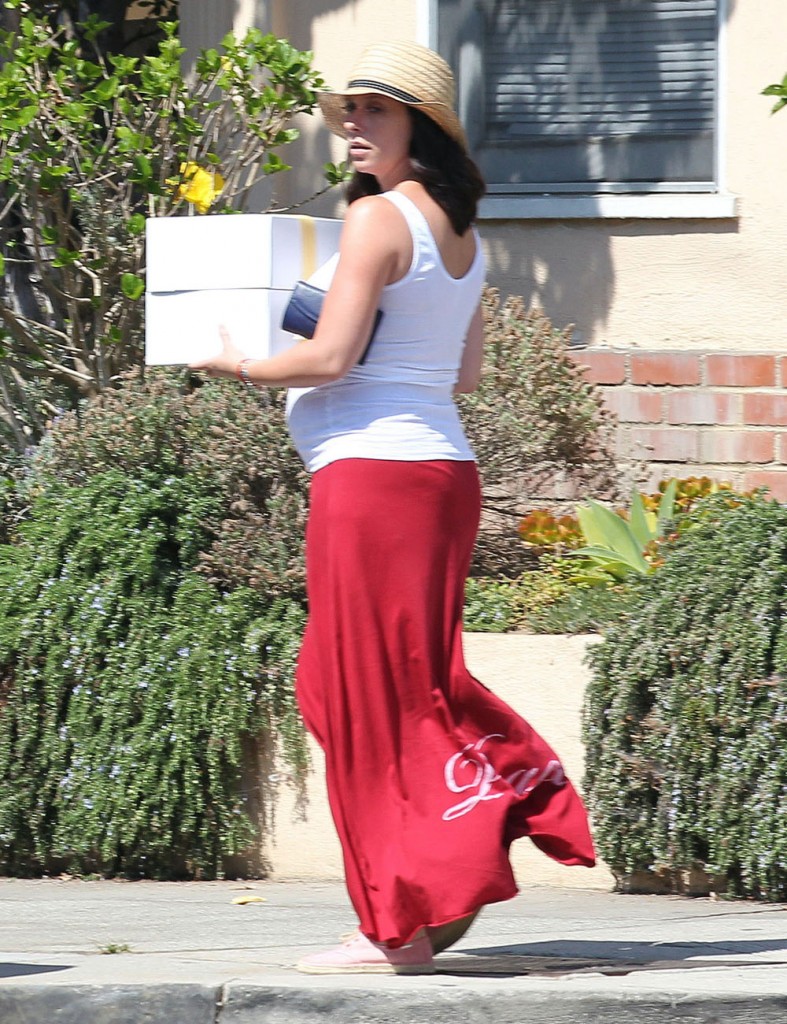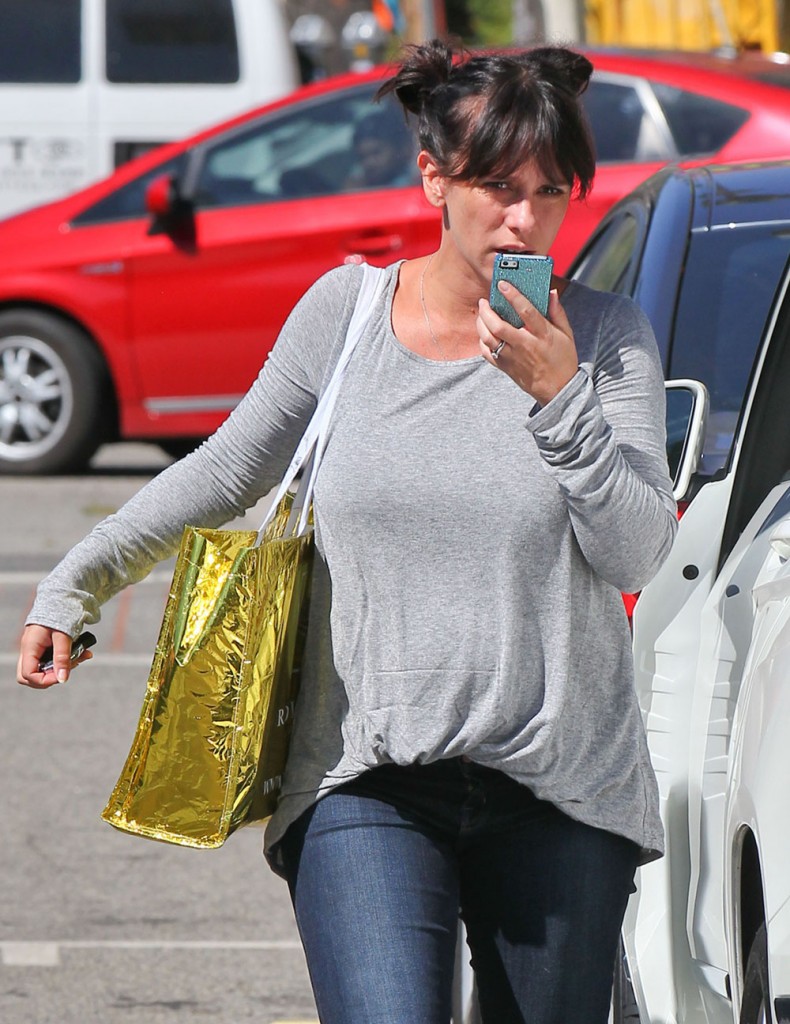 Jennifer Love Hewitt and Brian Hallisay are shown out on 8-23-13. She's shown alone on 8-30 (red skirt) and 9-4 (gray shirt). Credit: FameFlynet