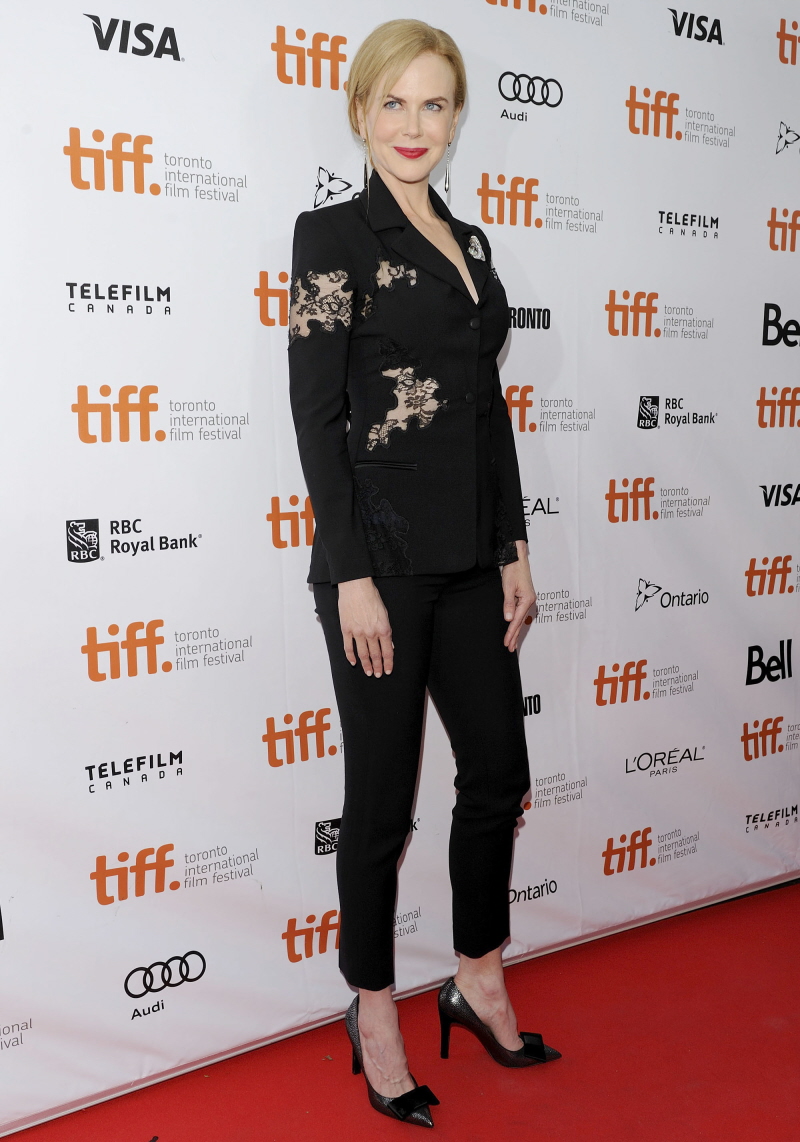 Here are some assorted photos from the premieres and photocalls at TIFF over the past few days. I kind of forgot that Nicole Kidman would be in Toronto! She wasn't premiering her Grace Kelly movie, Grace of Monaco, though. She was premiering The Railway Man with Colin Firth. Colin came with his lovely wife (I'll have that pic in a moment), but I think Nicole was flying solo in Canada. I guess Keith Urban was working on American Idol, right? Right. Anyway, Nicole wore this kind of meh Altuzarra Resort 2014 suit. I mean… it fits beautifully and it could have been "Nicole in a fantastic, simple, classic suit." But those little sheer cut-out things are bugging me. Meh. Also: the brooch makes it very "grandma" right?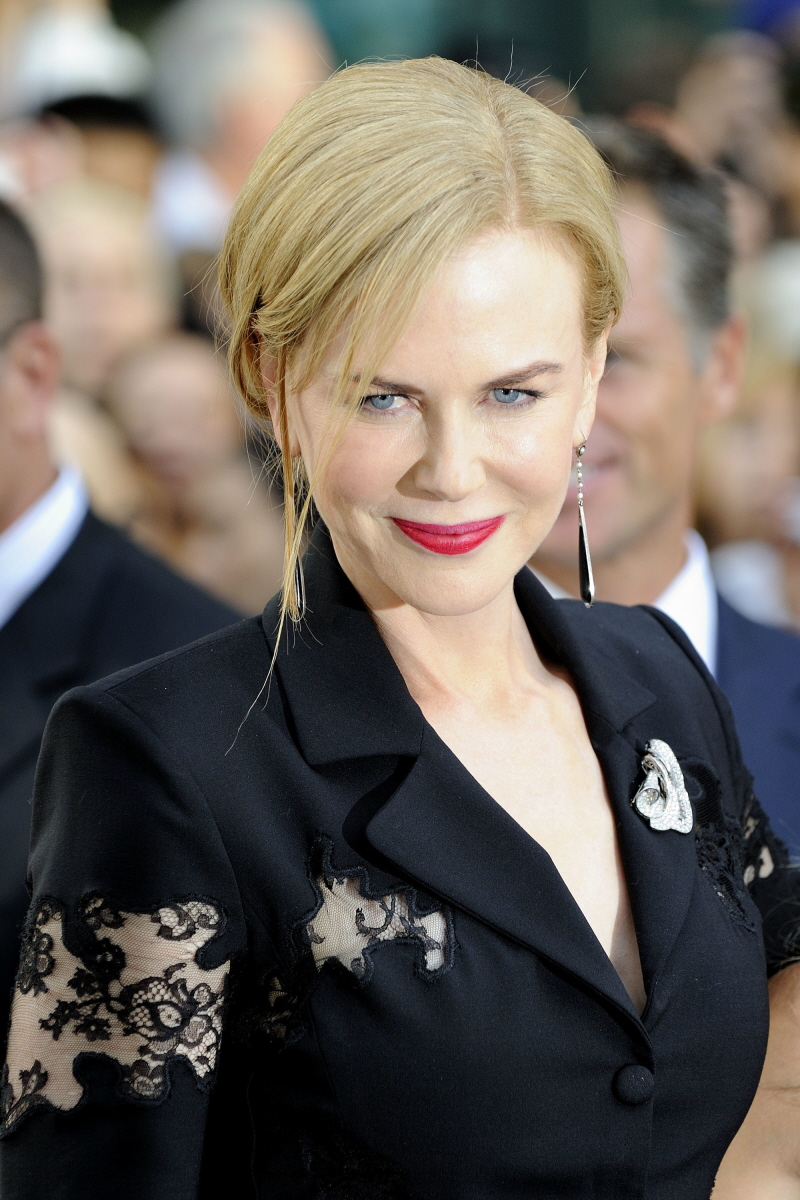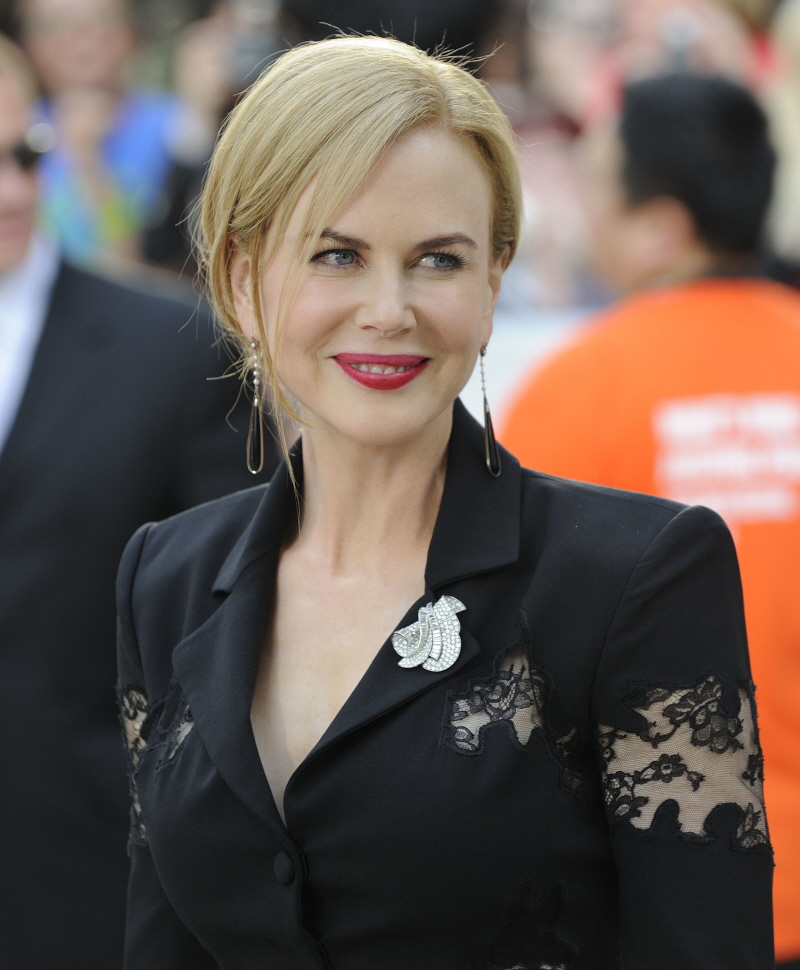 Here's Kristen Wiig premiering Hateship Loveship in a Vena Cava blouse and shorts. You know how I was questioning whether a tuxedo is too dressy for TIFF? Well, I have to question if Kristen is WAY under-dressed. Sure, those are "dressy" shorts. But still, would it have killed her to find a cocktail dress?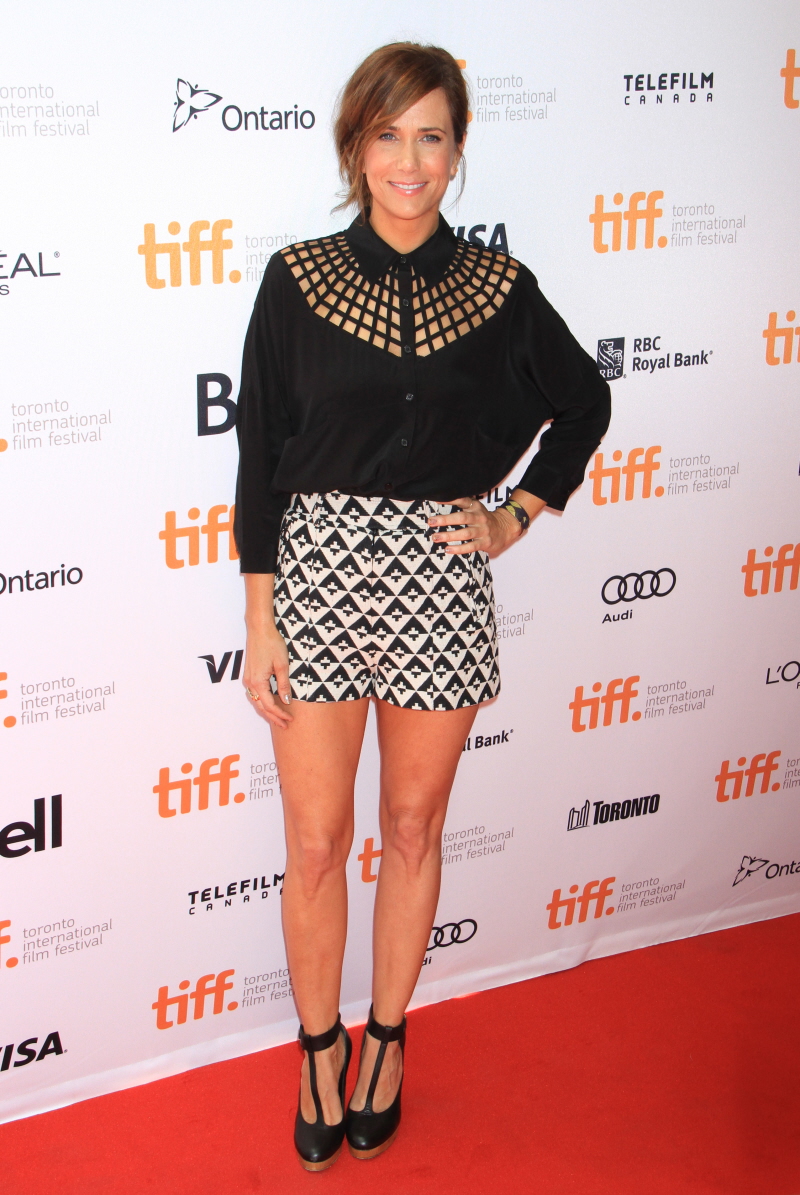 Here's Colin Firth and his beautiful wife Livia. They are such a handsome, elegant couple.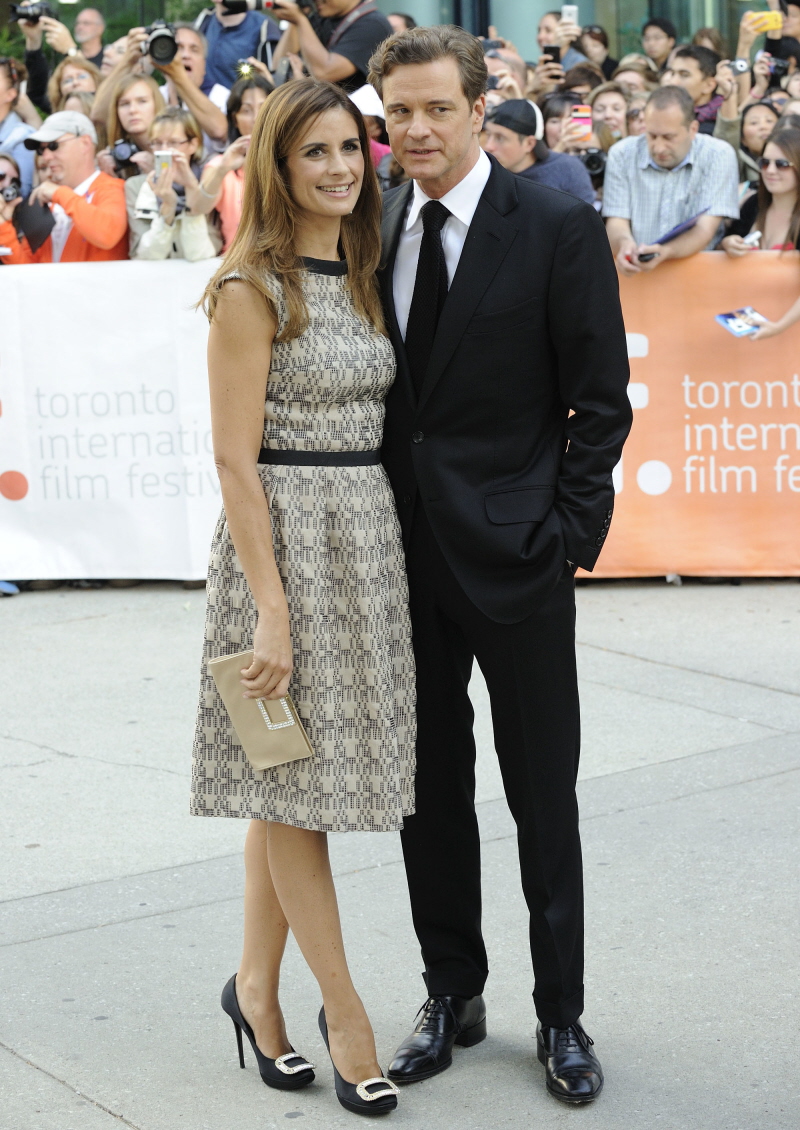 Dakota Fanning in Valentino Fall 2013. Girl, we need to talk. Your stylist is awful! This is the second film festival in as many weeks where you are wearing really bad clothes. Hire someone new!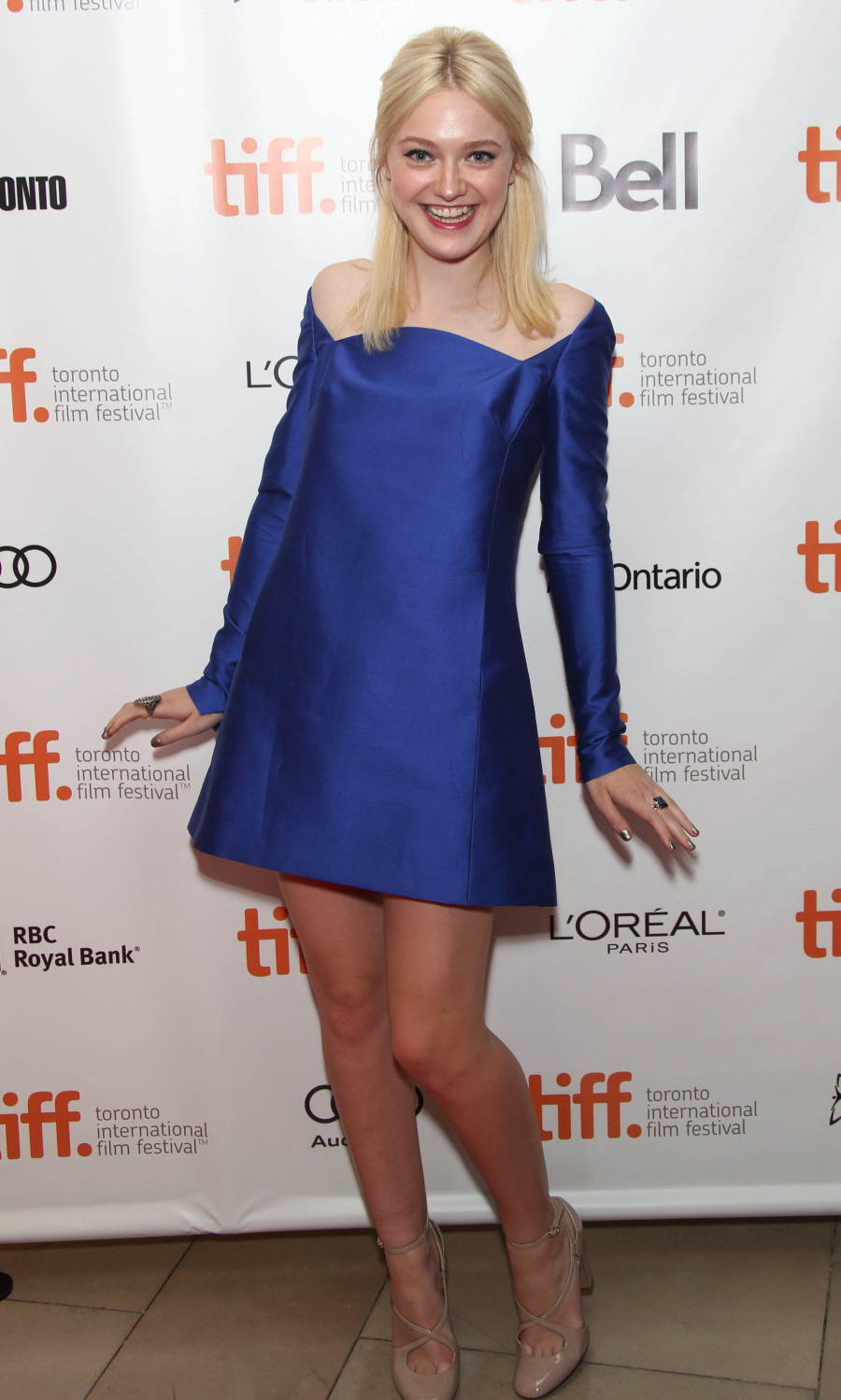 Many asked to see more of Lupita Nyong'o – she's a Kenyan actress who apparently gives an Oscar-worthy performance in 12 Years a Slave. She's getting as much (if not more) buzz as Michael Fassbender. Lupita knows she's a star on the rise too – look at this amazing white Prada silk jersey gown! You know who usually wears Prada gowns? Pale, wispy women. I have to think… THIS is the way Prada should be worn. She's so beautiful it hurts a little.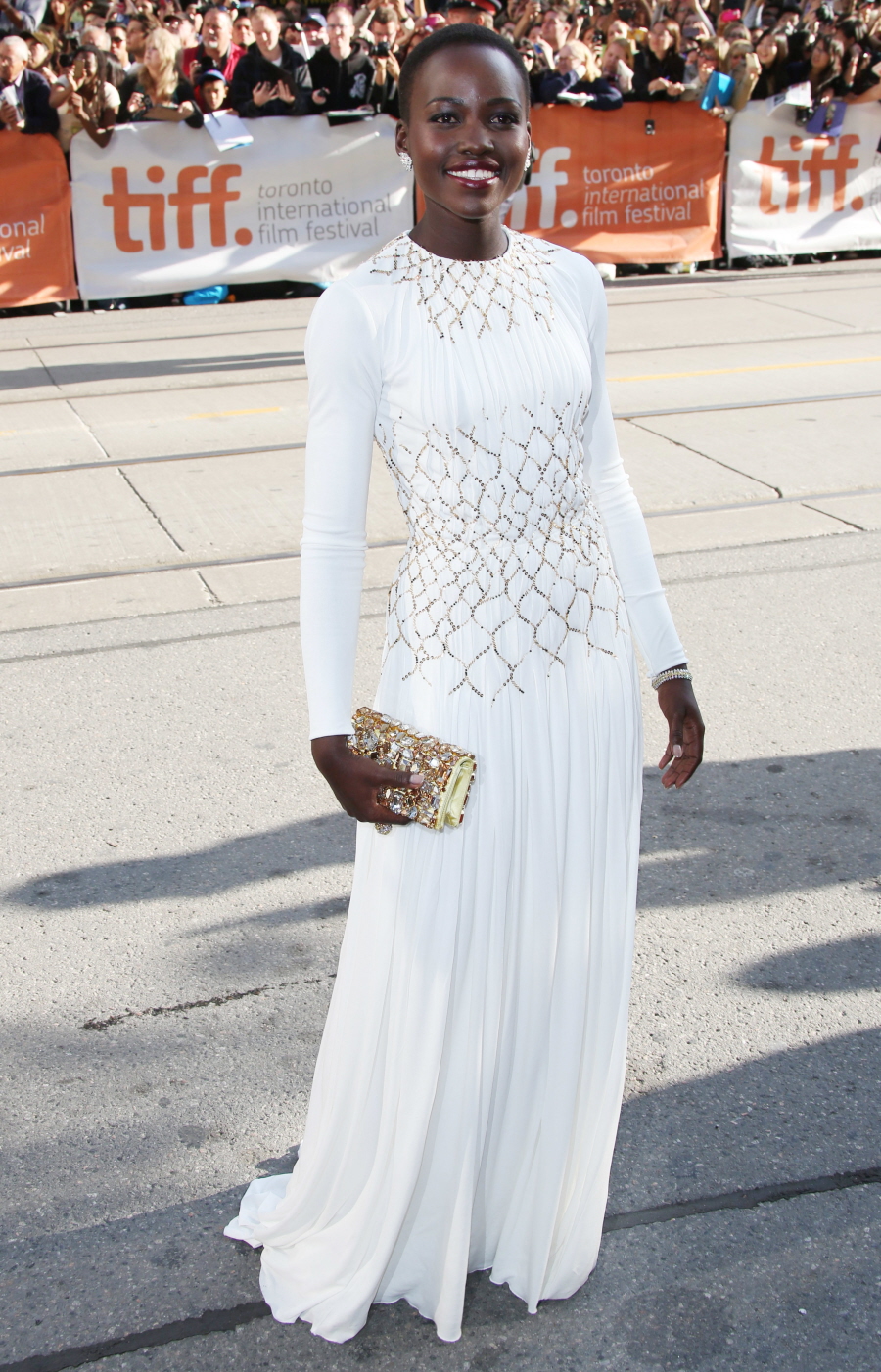 Sarah Paulson is also in 12 Years a Slave – she plays Fassbender's wife (on the plantation). She wore this Georges Hobeika Fall 2013 Couture gown. It reminds me of what Valentino is doing these days. I would have preferred to see this in another, darker color but that's my only qualm.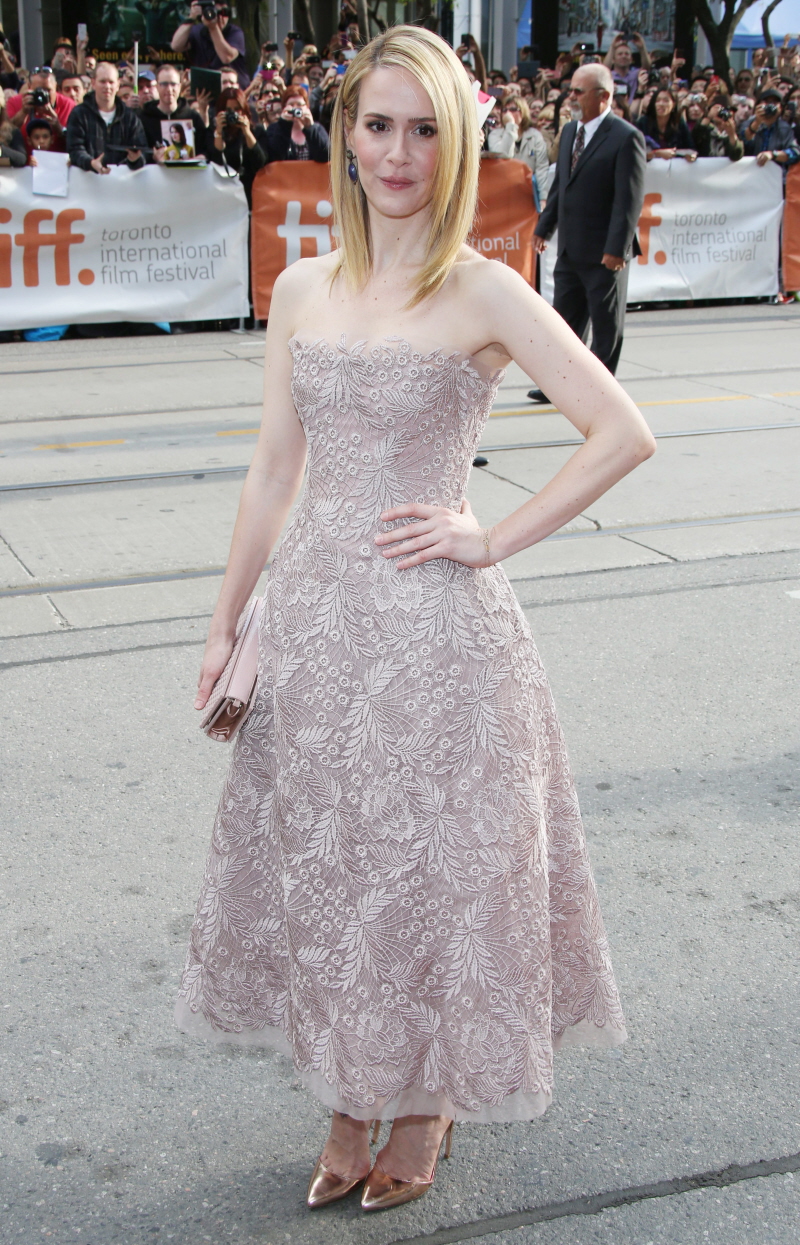 Did you forget that Kate Winslet is pregnant? I forgot.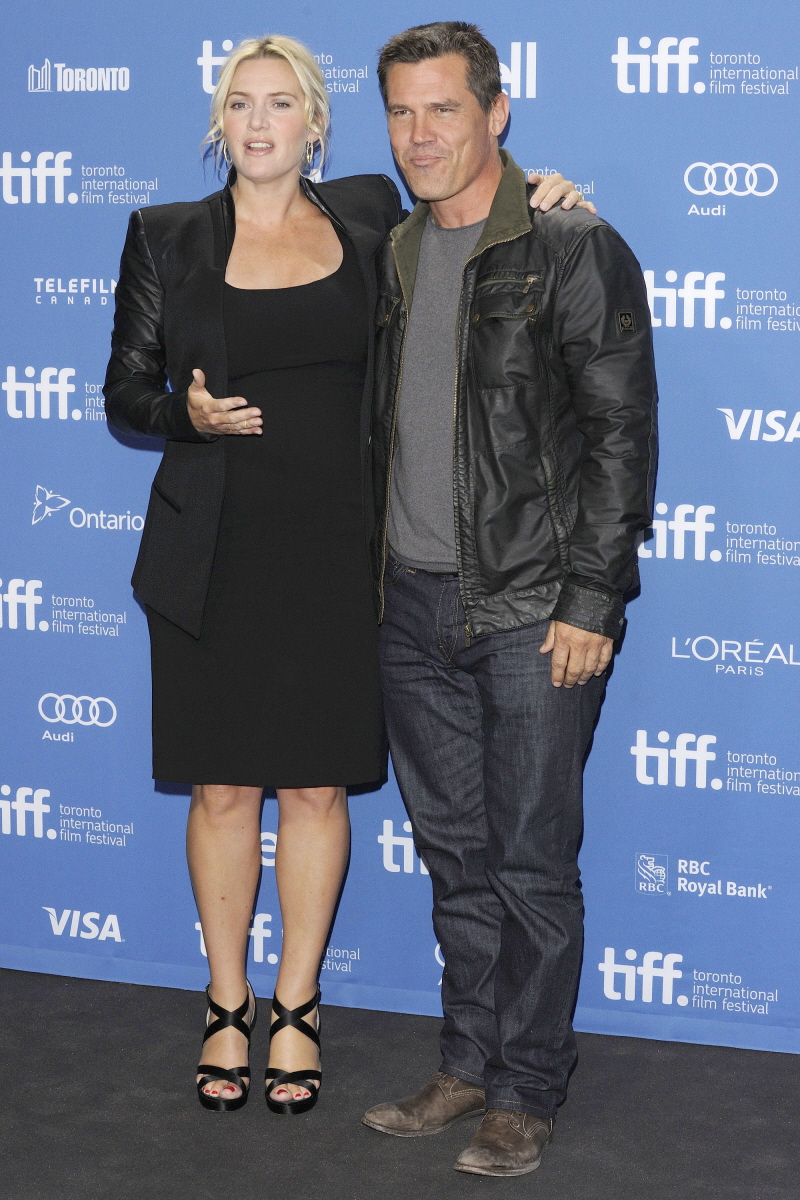 Photos courtesy of WENN.