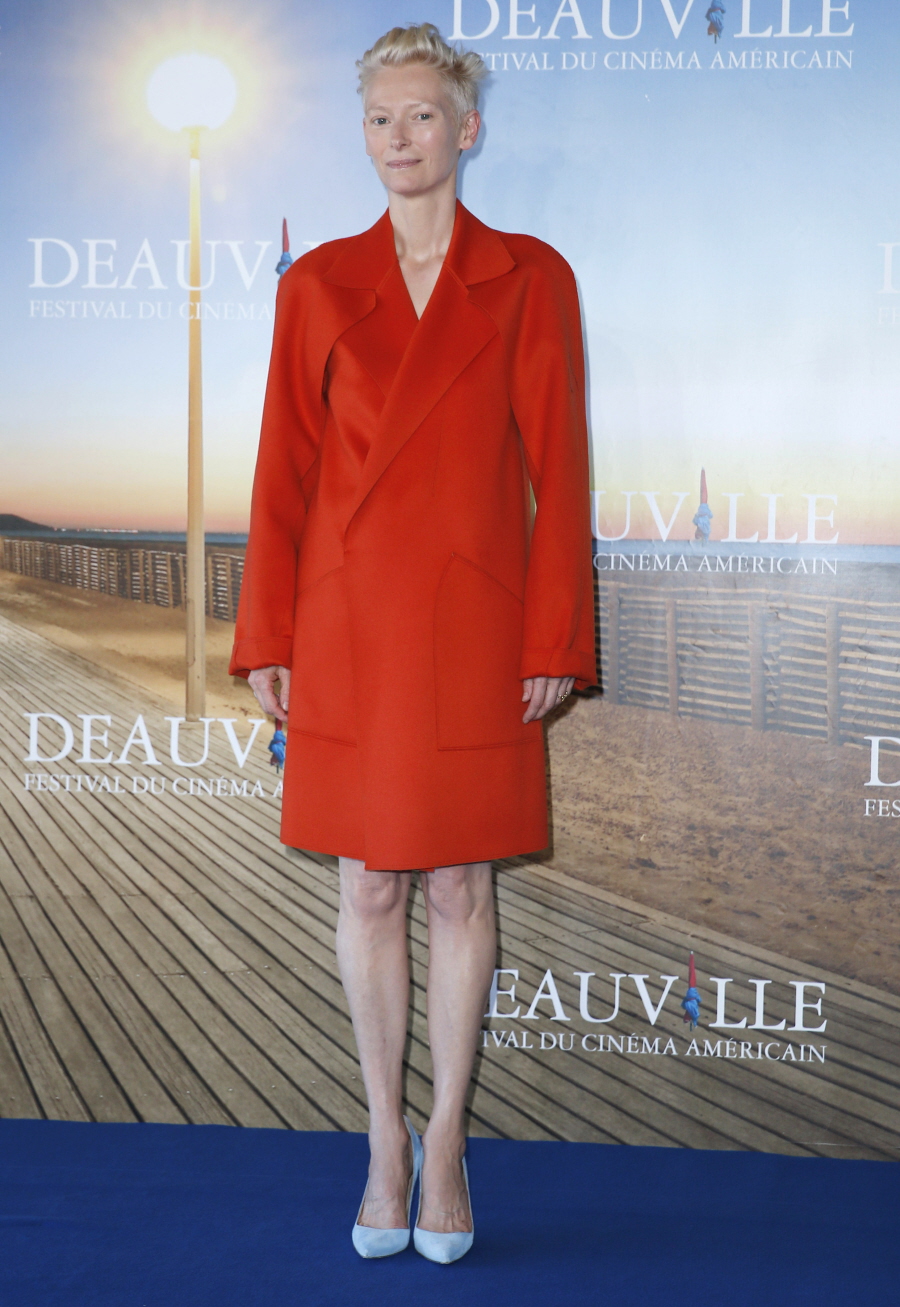 Tilda Swinton!!!! Tilda was not in Toronto for the TIFF premiere of Only Lovers Left Alive. Sad. I was looking forward to photos of Tilda and Tom Hiddleston looking tall and dashing next to each other, perhaps even holding hands again. Instead, Tilda was in Deauville to premiere Snowpiercer, one of the many dystopian-future films of the year. Tilda wore this extraordinary orange-red coat at the photocall in Deauville – I haven't found the designer ID, but she wears a lot of Haider Ackermann and this looks like it could totally be Ackermann. She's stunning. Tilda is 52 years old! Alien-goddess.
For what it's worth, Snowpiercer (directed by Bong Joon-Ho) has gotten very good reviews and it's already a hit overseas. This time, dystopia comes about after some global warming disaster ruins the earth, so all of the human survivors come together on this one crazy train, with all of the rich elites at the front of the train and all of the poor people at the back of the train. No one ever leaves the train, I guess. Here's the trailer (Chris Evans is in it):
Interestingly enough, there's a controversy about the film. Sort of. As I said, the film is already a hit overseas, as director Bong Joon-Ho released his "director's cut" (2 hours long) to international markets already. But Snowpiercer doesn't have an American release date yet, even though it will be distributed by The Weinstein Company. The controversy is that Harvey Weinstein is demanding that Bong Joon-Ho edit 20 minutes from the film before he'll distribute the thing in America. Bong Joon-Ho tried to downplay the controversy at Deauville, but Tilda wasn't having ANY of it. You want a war, Harvey? TILDA WILL GIVE YOU A WAR.
Snowpiercer director Bong Joon-Ho shot down rumors of a reported 20-minute cut to the film for American audiences, saying nothing has been decided at this point.

"Actually, it's not true. It's a rumor," he said at a press conference preceding the French premiere at the American Film Festival here.

The Weinstein Company, which holds the North American rights to the dystopian thriller, has been holding off on announcing a release date for the South Korean produced film, which broke box office records in that country.

"Me and The Weinstein Company are still negotiating about everything," the director said. "The movie at the festival, the French version is my own director's cut. In Korea, Japan, France and many other European countries have all bought my director's cut. And for North America we are still negotiating with The Weinstein Company, we are discussing."

The international co-production boasts an A-list cast including Oscar-winners Tilda Swinton and Octavia Spencer, Ed Harris, John Hurt, Jamie Bell, and Chris Evans.

"There's no question that all English speaking audiences deserve to see director Bong's cut, and we hope very much that we will all see it," said Swinton, who is also at the festival for the film's premiere.

"Maybe an effect of the film, it just occurred to me, is that when one has spent two hours in the claustrophobia of this train we can leave the cinema and feel the relief that we can make life wider, so maybe it's a sort of aversion therapy to sit in the train for two hours," she added, reflecting on the intensity of the film.

But she pointedly added: "That's two hours, not one hour and forty minutes."
GET HIM, Tilda! Tilda is not afraid of you, Harvey. She will cut your heart out and serve it to you ON ICE. Now I kind of want Tilda to get mad at me just so I can get yelled at too. God, I love her. I love that she's not some starlet who is too nervous of alienating one of the most powerful producers in Hollywood. Tilda stands up for artists! She's amazing.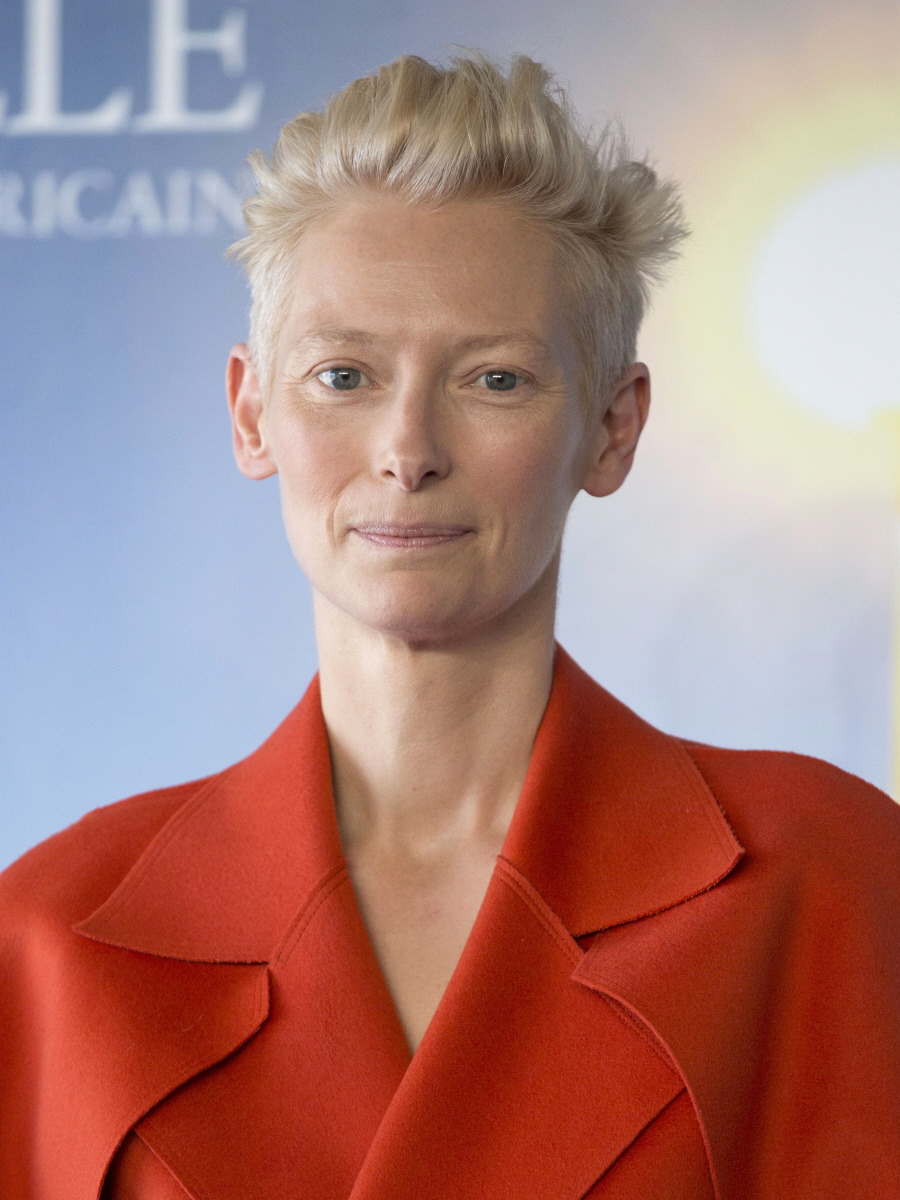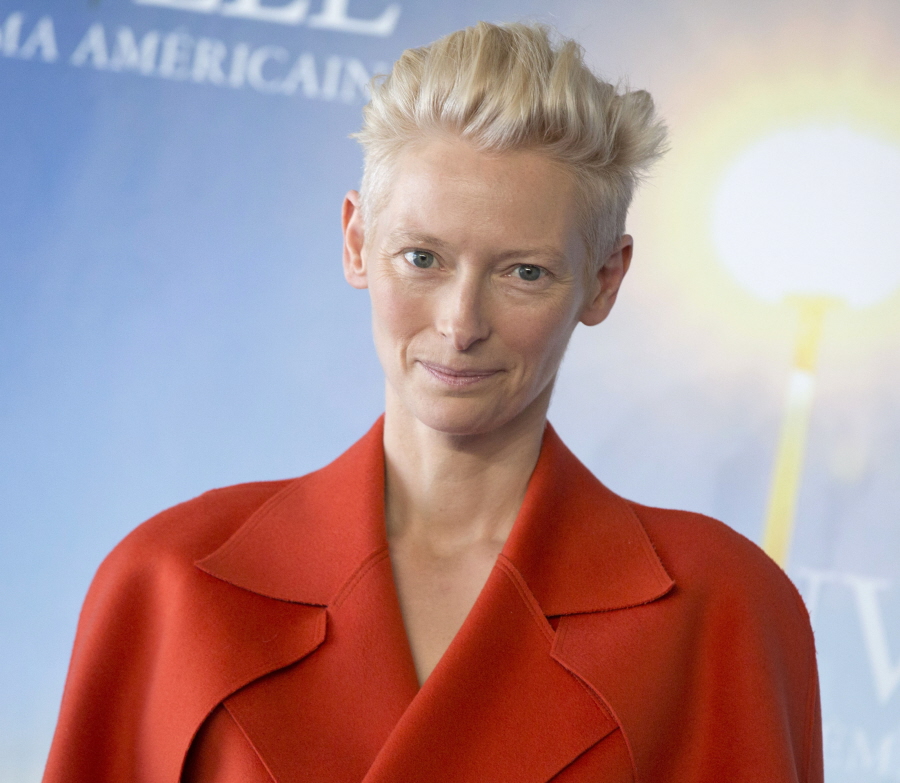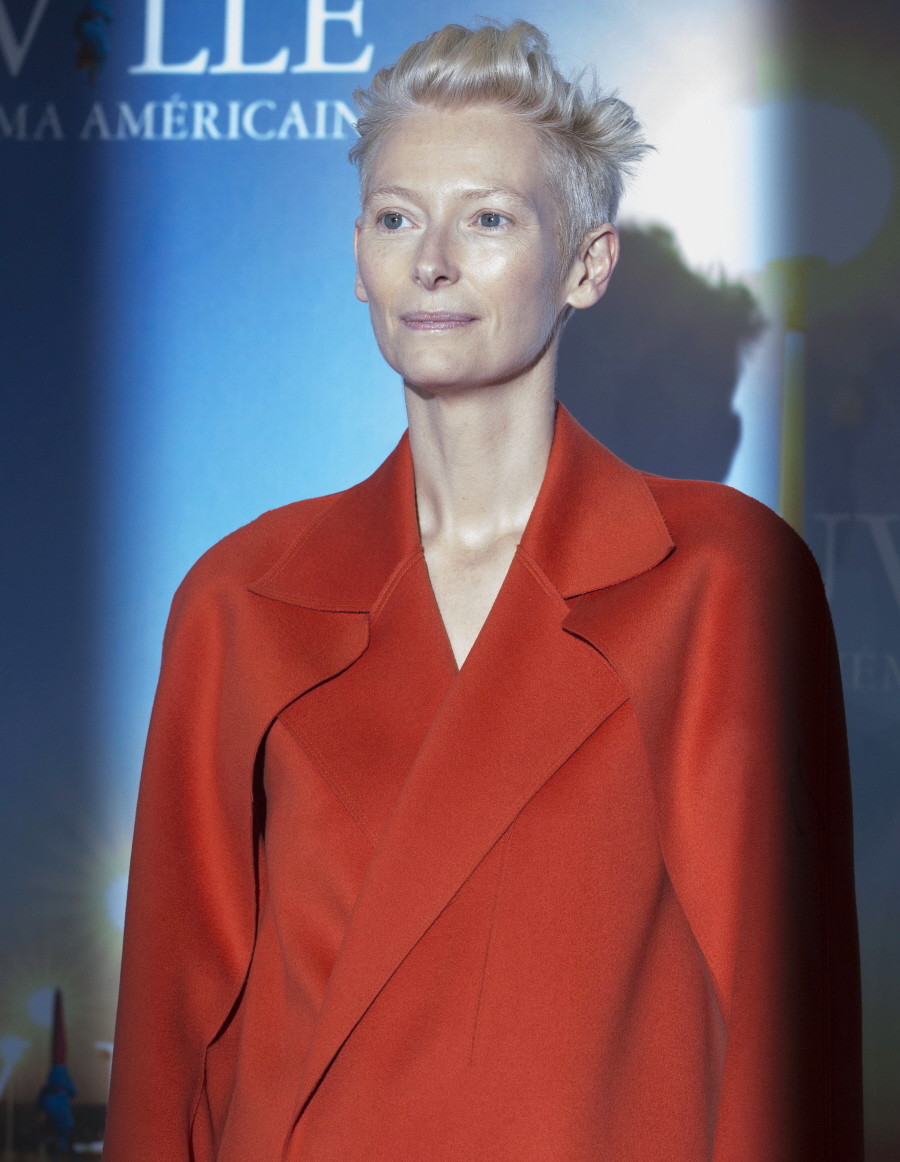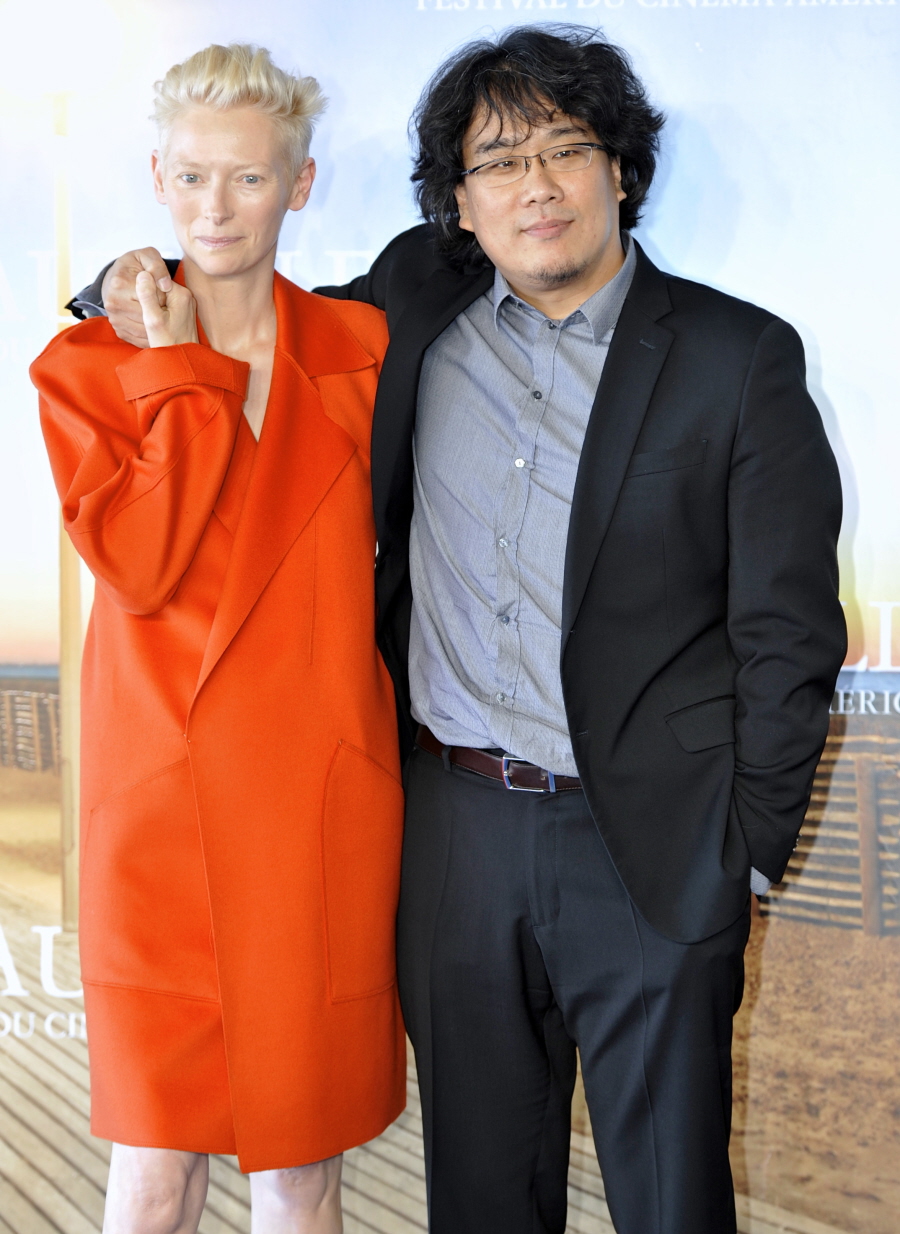 Photos courtesy of Fame/Flynet and WENN.