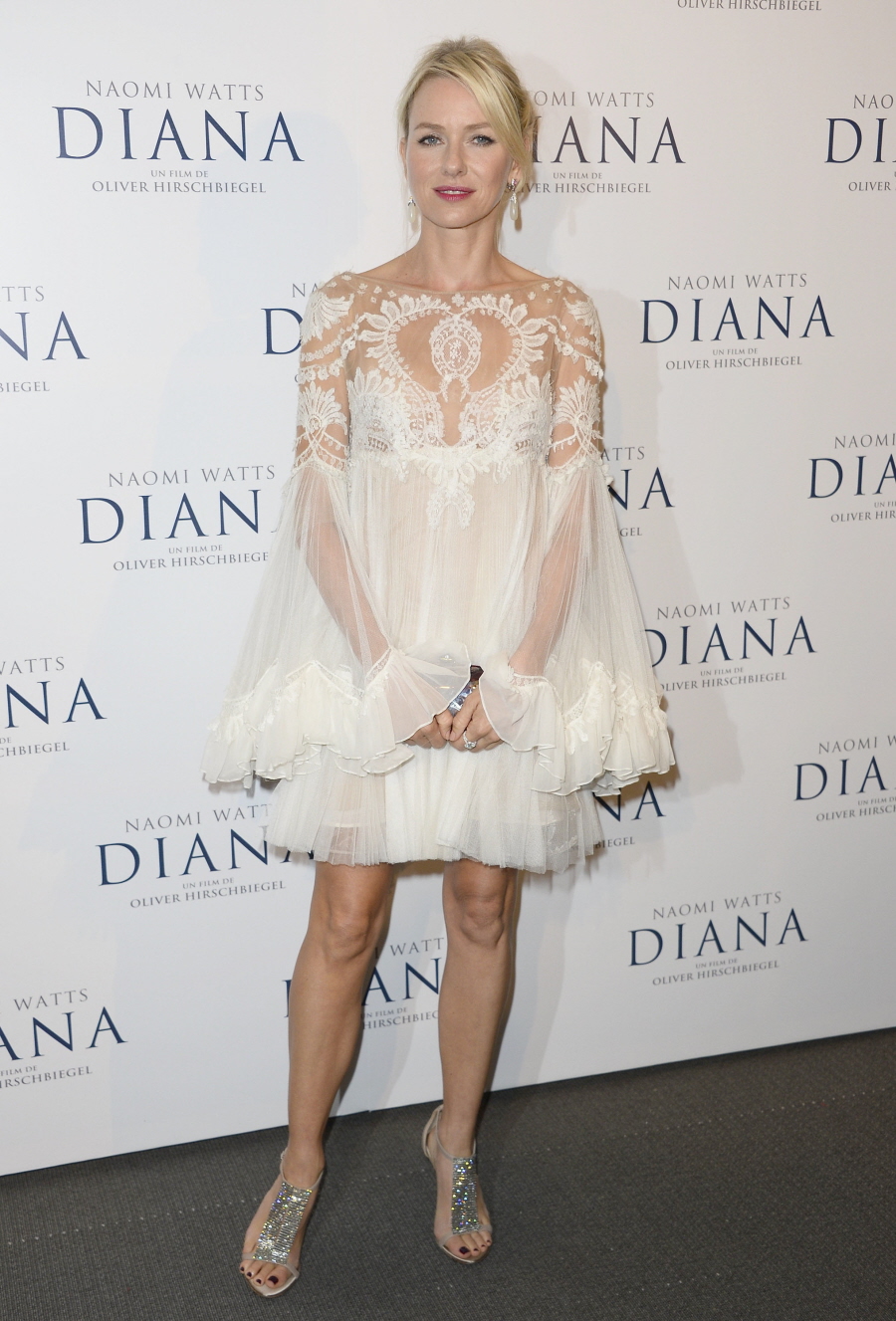 As we discussed on Friday, Naomi Watts' turn as Princess Diana in Diana is being met with the worst reviews of Naomi's career. Naomi has always been something of a critical darling, even when she turned in some not-so-great performances in "artsy" movies. So this has to hurt. Not only does Naomi have to face down a wall of criticism, she still has to trot out and promote the damn thing all over the world. These are photos of Naomi at the Paris premiere.
Do you think she's given up? I think she's given up. This dress says "f—k it, say whatever you want, my bad." Obviously, it's Marchesa. You can tell it's Marchesa because A) it's fugly and B) it looks like a negligee re-purposed as an ice skater's costume. Poor Naomi. Maybe this is her way of making us feel sorry for her. I always feel sorry for the poor actress who wears Marchesa.
What else? Poor Naomi was asked by Reuters what she would do if William or Harry saw the film and she said: "If they do I hope they feel that we have been respectful and upheld her memories in the best possible way." Meanwhile, we'll never know. All of the royal sources and such have reacted by clamming up and refusing to comment. Considering all of the shenanigans that are still taking place around Diana's memory, this film seems more stupid than offensive. Even worse though is that the director is openly comparing the film to Roman Holiday and Dr. Zhivago. UGH.
But it's not all bad news for Naomi – she just scored a new role in a feature called Holland, Michigan, which will be directed by Errol Morris. No, it's not a documentary. It's being called a "Fargo-esque black comedy". Blah.
One more nice thing – Naomi looks gorgeous from the neck up. Great skin and I'll buy that she's aging naturally too.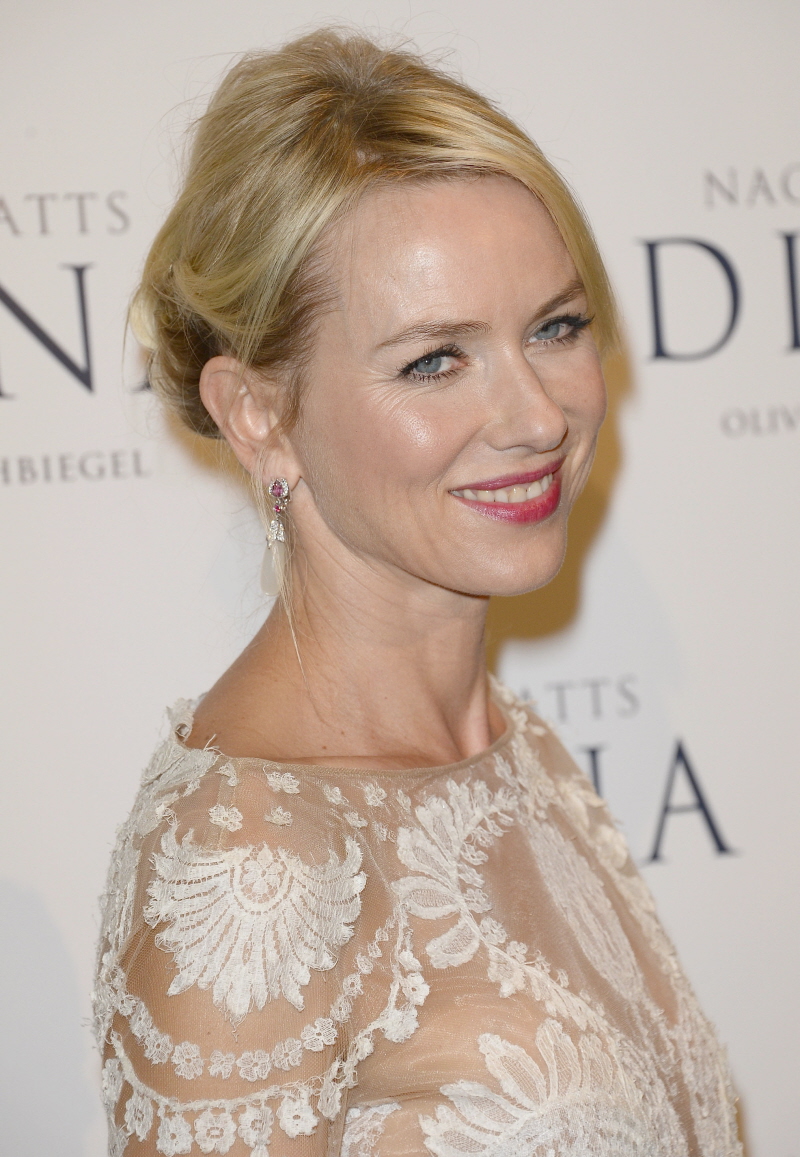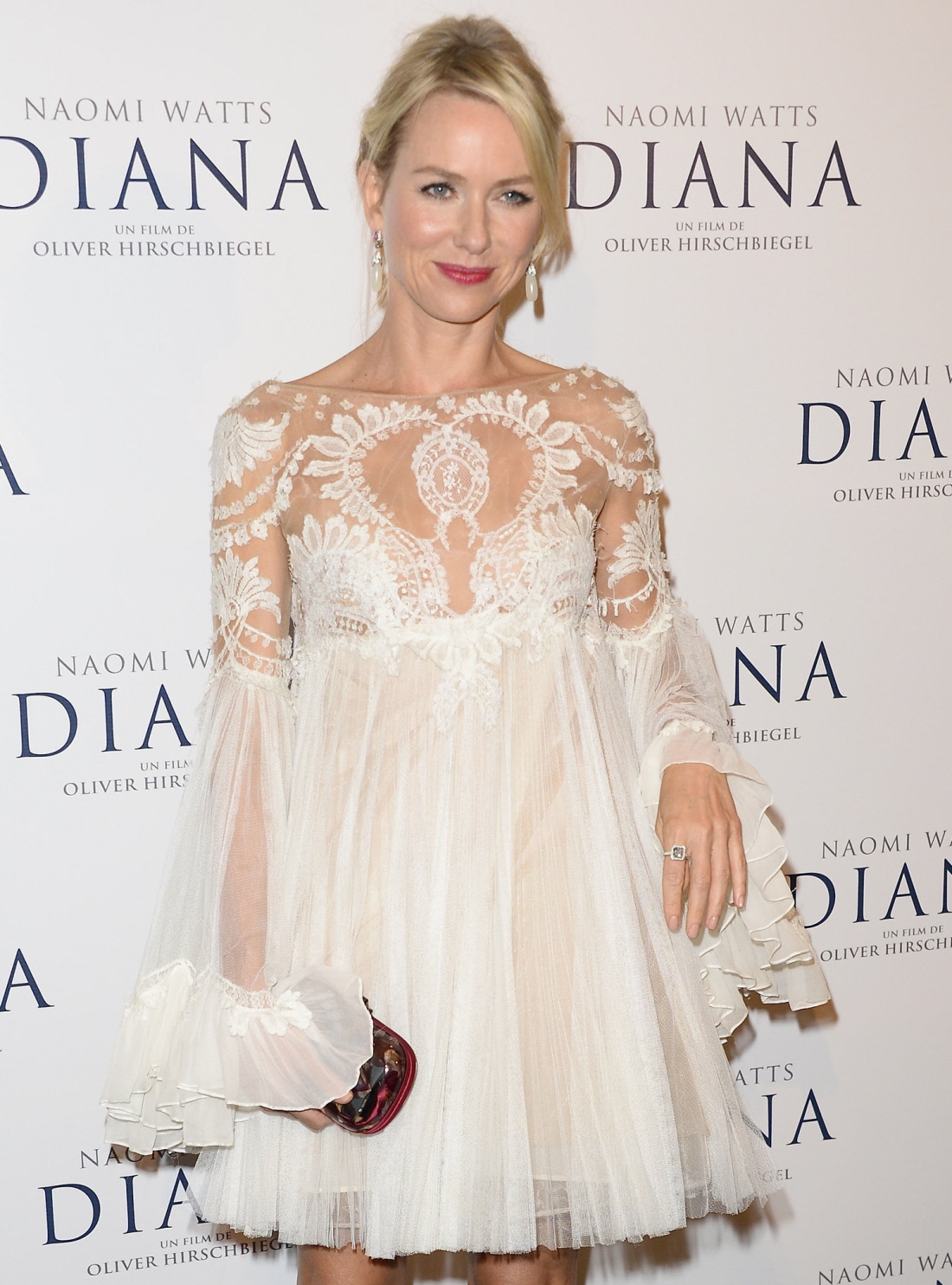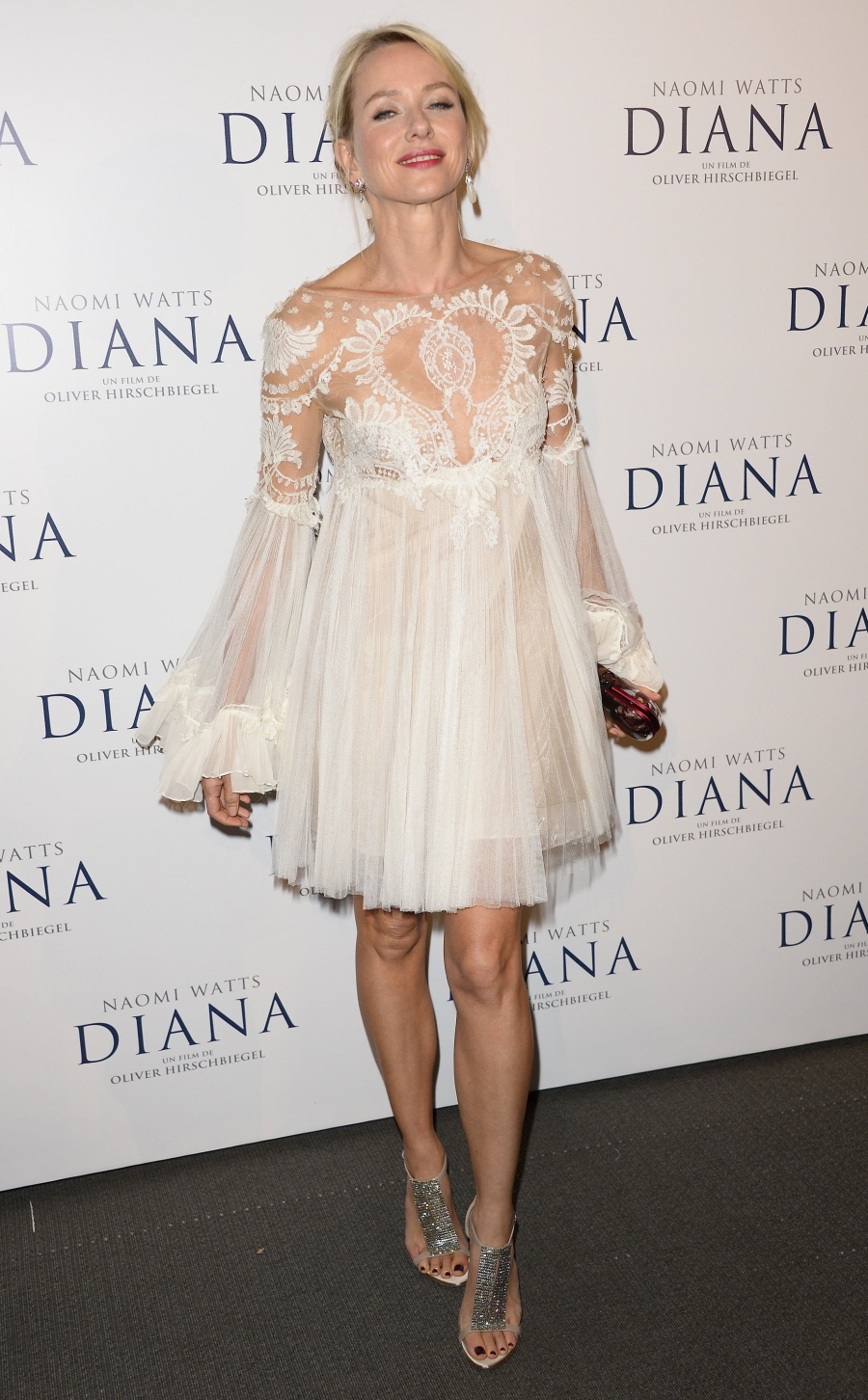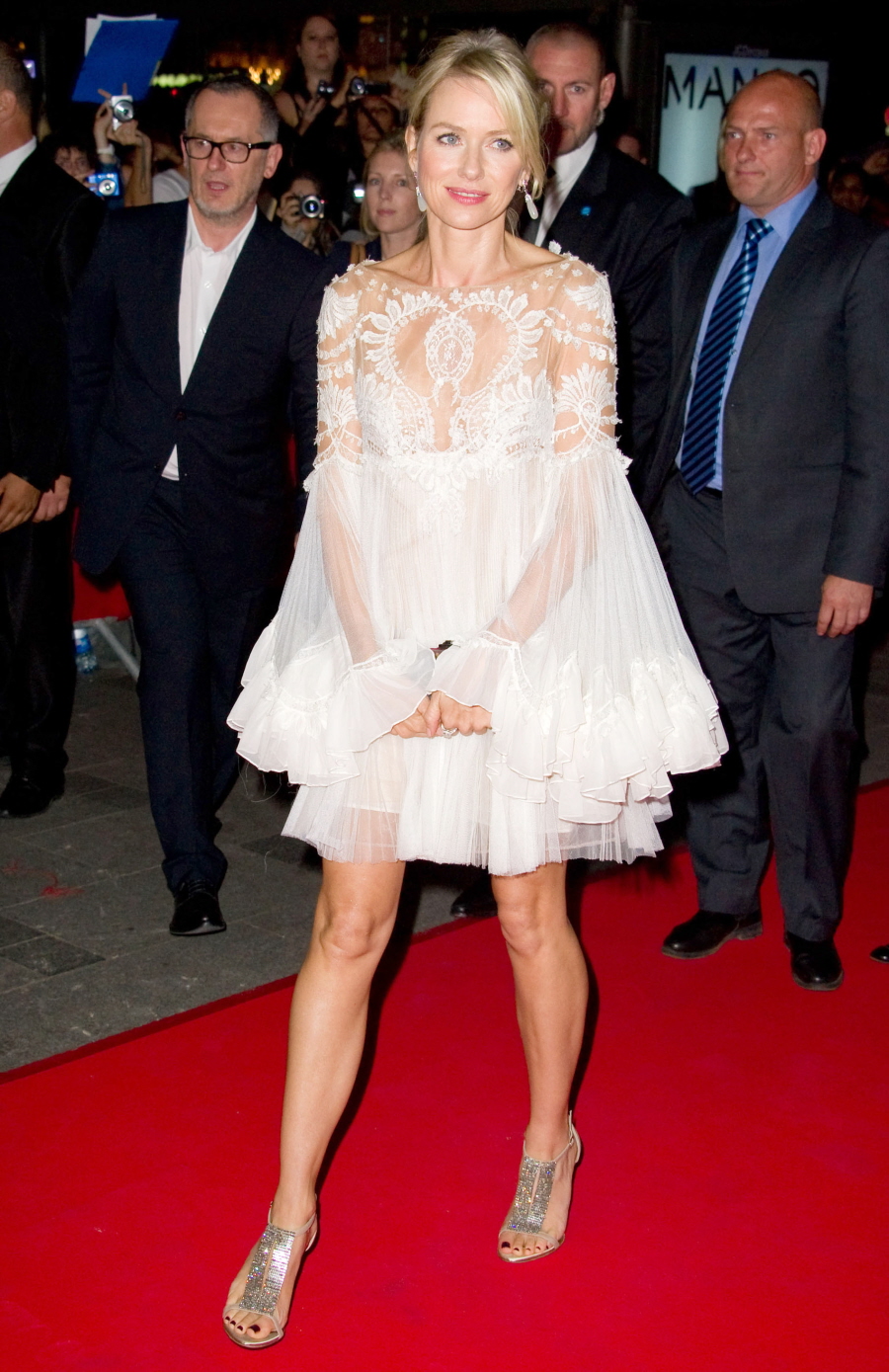 Photos courtesy of Fame/Flynet.