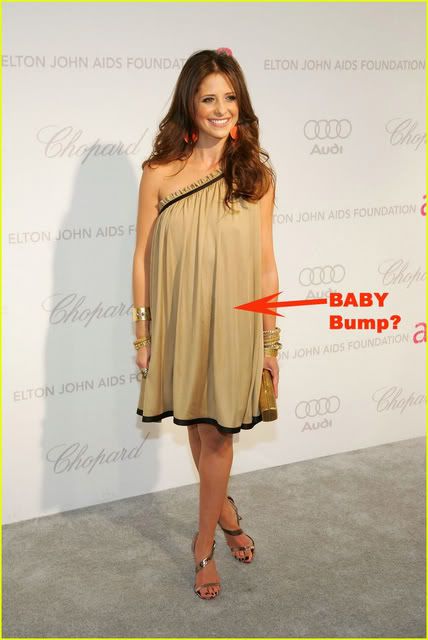 I'm seriously wondering if Sarah Michelle Gellar is pregnant. Sarah's got a great body, she doesn't need to hide it under a mini mumu thing like this unless there was something worth hiding, don't you think?
It still looks too early to tell for sure, but as of now, we're on the Buffy Bump Watch. Whether there's a baby Prinze Jr. II in there or it's just an ugly dress, we're gonna get to the bottom of this.
Photo via Just Jared.