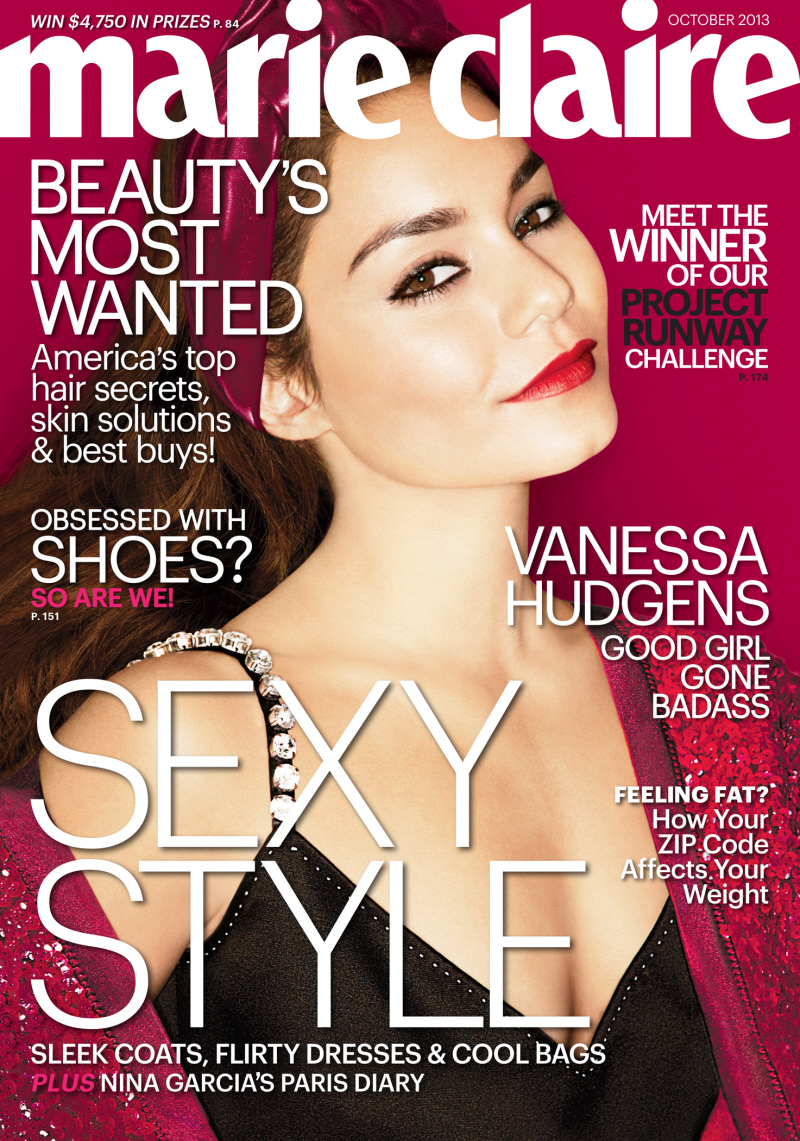 I don't actively dislike Vanessa Hudgens. It's gotten to the point where I sort of half-way admire her. I thought she would be a non-entity by now, unable to get movie roles and just some C-lister who goes to the opening of an envelope for attention. And while there is some of that in Vanessa, she's also been working steadily for the past few years. Of course, she's never really had any kind of breakout role and I can't imagine she's first on any casting director's list of 20-something actresses, but still. She has tenacity and ambition. But just how much tenacity and ambition do you need before you cross the line into "Lindsay Lohan-level delusion"? Vanessa covers the October issue of Marie Claire, and she says that her goal in life is to get an Oscar. ORLY?
She doesn't worry about the paparazzi: "A sense of knowing I'm part of something bigger than myself has allowed me to enjoy life more. And not worry about the little things. Like paparazzi."

Close friend, Selena Gomez on Hudgens: "She's not jaded at all. The person you see and talk to is the same person I talk to."

Money is important to Vanessa: "Money was a big thing. My parents drove me up to L.A., which cost a lot because of gas, and took out loans so that we could move from location to location to be close to L.A. The family definitely struggled. They were very supportive of me. They gave up a lot so that I could get to where I am."

On being spotted at Coachella indulging in a substance she insisted was white chocolate and not cocaine: "I couldn't do anything but laugh. It's amazing how people like to create something out of absolutely nothing. I am human like everyone else. I am aware that there are people who look up to me. When mistakes are made, they aren't intentional, and I constantly push myself to be a better person."

She's comfortable with herself: "I am so comfortable with myself – honing in on what I love and what makes me powerful. Things I've been doing lately, I'm super-proud of. So I don't really care if someone doesn't like it, because I love it."

Choosing to be happy: "You have a choice whether you want to be happy or not. I choose to be happy. And it's been working out pretty well."

What she wants for her future: "A vintage mustang, kids, and an Oscar."
Never say never, I guess. I mean… ugh. No. She's never going to get an Oscar. I am 99.99% certain of that. I'm certain that she'll never even be nominated for an Oscar. But should we just take that statement as-is, just accept that she has an unreasonable goal? We all have to reach for the stars and have unreasonable dreams, I suppose. I'm never going to be a princess with a sideline career as a rock star. I came to that realization a long time ago, but I can still have fun with the idea. Eh, Vanessa is harmless.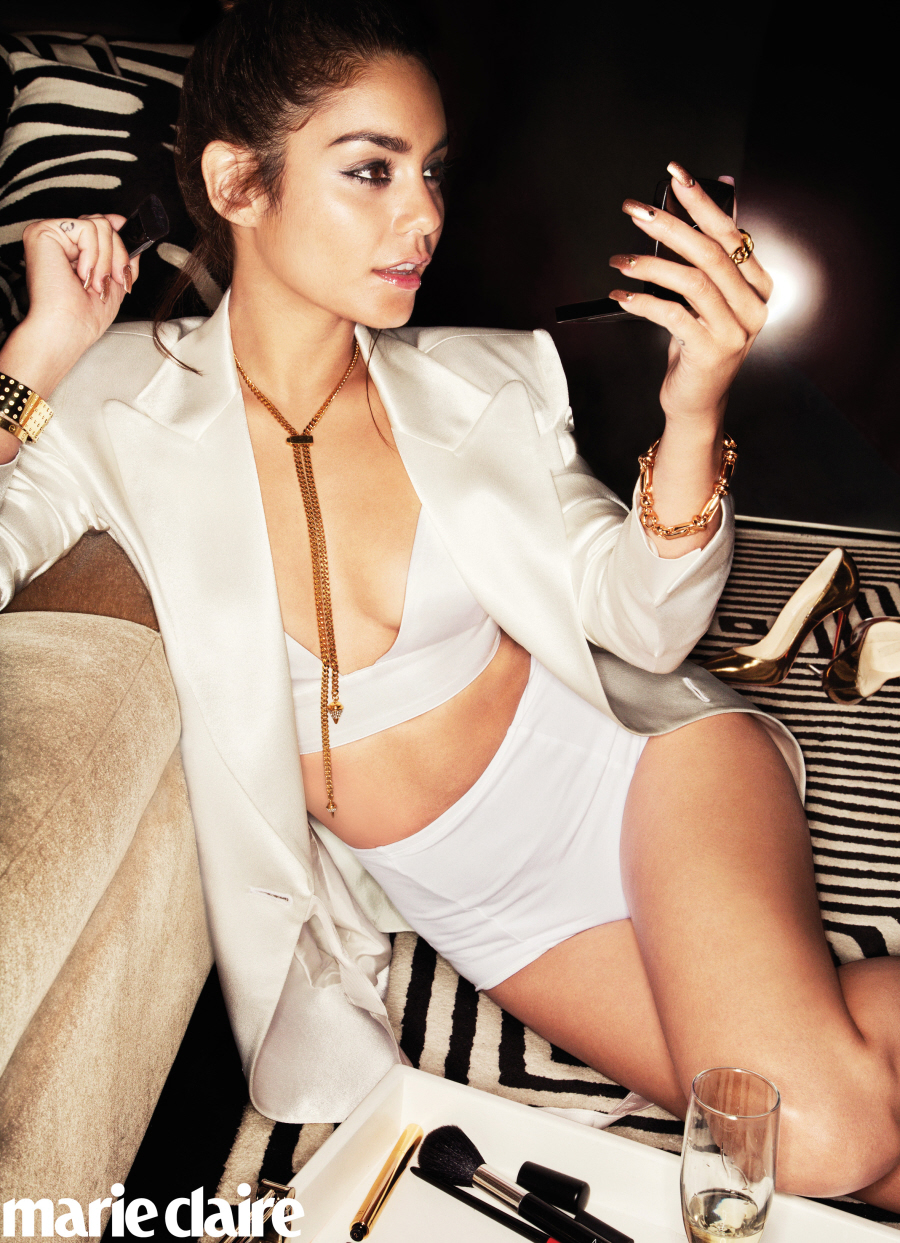 Photos courtesy of Tesh/Marie Claire.