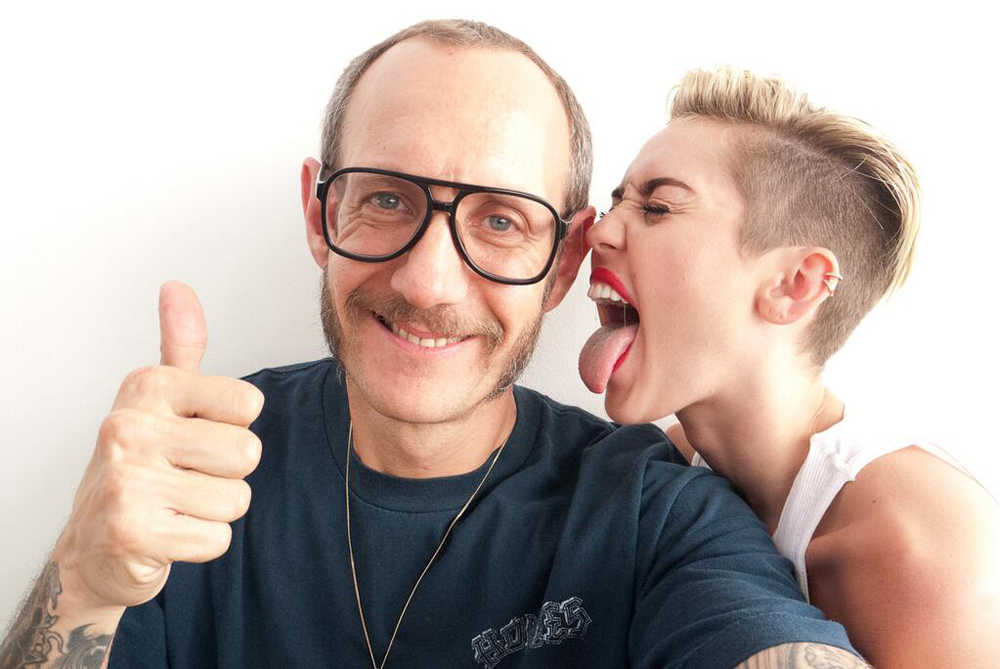 No we are not going to post the new Miley Cyrus video, "Wrecking Ball," but you can see it here. Chances are you've already seen it — Miley is already bragging on Twitter about breaking the VEVO record with 12.3 million views in less than 24 hours. This exclamation sounds impressive, but it's really not surprising since the vid features a naked Miley bucking and grinding on a wrecking ball. Like, she completely does the deed to the chain. White boobs and tan lines are fully intact. When she is wearing clothes, her rear is prominently arched into the camera. Those moments that don't highlight her booty often feature Miley licking a sledgehammer. The vid was directed by creepy Terry Richardson, so that should tell you something.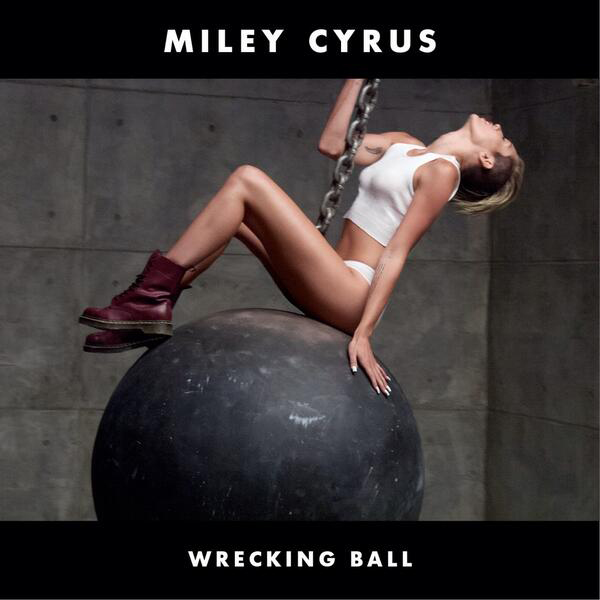 Haven't seen the video yet? Be my guest. It really takes away from what could have been a decent pop song about a breakup. As CB mentioned to me, Miley could have hired a few actors and sang in the background (sort of like Eminem and Rihanna's "Love the Way You Lie" vid). Instead, she decided to get naked and whip out the tongue. Like I said yesterday, Miley doesn't care what you're saying about her. As long as you're saying it.
The song was probably intended to dovetail with Miley's media breakup with Liam Hemsworth (just wait for it). She does seem to shed a genuine tear while screaming the refrain. But Miley didn't write this song. No less than five writers are credited with "Wrecking Ball," and Miley is not one of them. This is more magic from the mind of Larry Rudolph.
Of course Miley's camp is trying to spin the choice of creepy Terry to direct this mess. Miley wanted to "push boundaries" and "make a statement" about nudity. She was "showing her naked emotions." She's so "vulnerable" in this song, you know? Spare me. Miley just wanted to take her clothes off. She and Terry also did a Bazaar shoot along with a another one in his studio. They're besties now. Yet Miley will bear the brunt of criticism for this video; Terry will continue to be celebrated by fashion. Miley loses her Vogue cover because she's so raunchy; Terry will continue to shoot for Vogue. They confine him to international issues; but he's still there.
In other Miley news, she's on another media blitz in Europe. She just spent 7 hours in a "coffee shop" in Amsterdam. Uh-huh. Miley also appears in the brand new Wiz Khalifa and Juicy J song, "23." She is rapping. Seriously. And it is awful.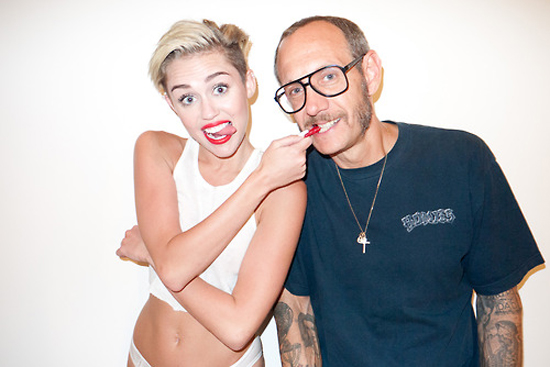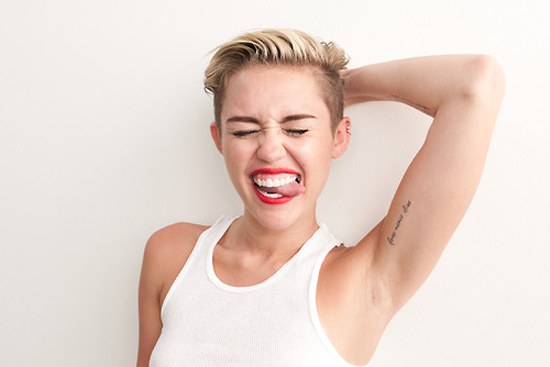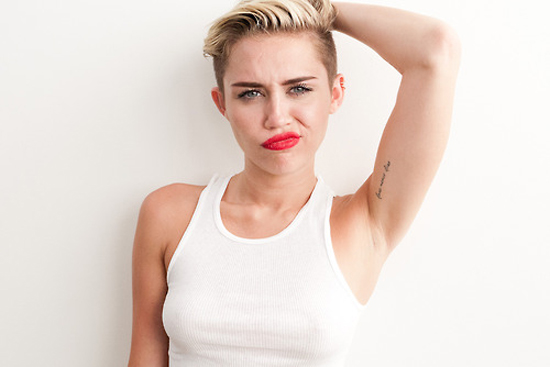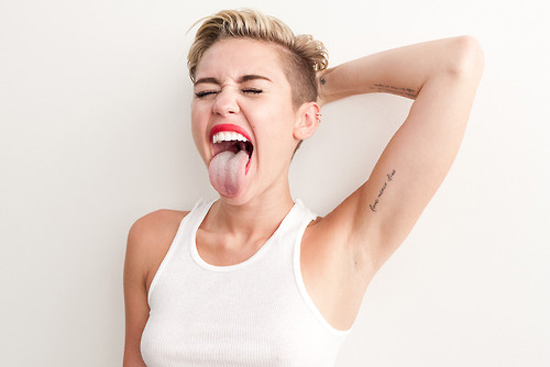 Photos courtesy of RCA Records and Terry's Revolting Diary