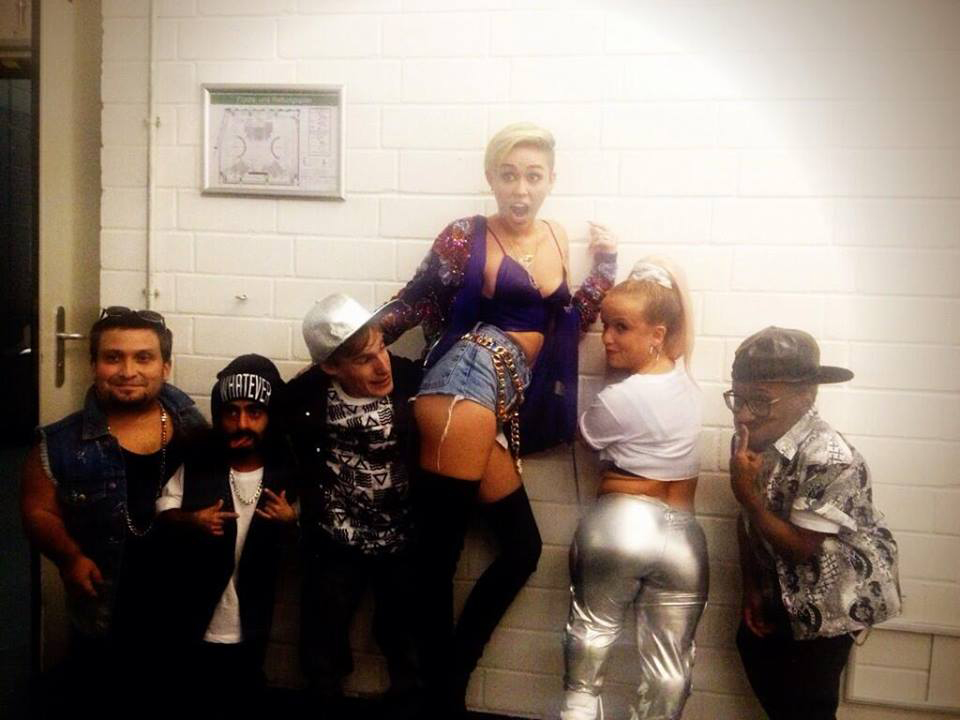 This is a photo of Miley Cyrus on the German TV show "Schlag den Raab" where she performed "We Can't Stop" with a band full of little people. If you're curious, EW.com has video of the act. I think this performance was supposed to be shocking. Miley is wearing Tom Ford and vintage Chanel to continue working her "white trash and Chanel" vibe. She's only pulling off the "trashy."
Now onto slightly more interesting fare. Late last week, Lainey posted a blind item that seemed to point towards Miley losing a much coveted Vogue cover. This is a believable story as it follows the lead-up with Miley scoring a September couture spread for Harper's Bazaar. Yes that spread was shot by Terry Richardson and looked like a bad R. Kelly video, but it increased Miley's fashion portfolio. That shoot — along with Miley's punky win at the Met Gala — convinced Anna Wintour to give Miley a shot. Now we have confirmation via The Mail's Sunday diary that Miley was scheduled for the December Vogue cover. She did the shoot and everything. But it's all over now. Thanks to Miley's VMA twerking, Wintour is reshooting with another model:
Miley Cyrus's crude dance at the MTV Video Music Awards has cost her the coveted cover slot on American Vogue.

The 20-year-old, right, was photographed for the December issue as editor-in-chief Anna Wintour had been eager to champion her as a new fashion icon.

But she soon changed her mind after witnessing the singer perform her overtly sexual routine in latex bra and knickers.

"Anna found the whole thing distasteful," a source says. "She decided, based on Miley's performance, to take the cover in a different direction."
[From Daily Mail]
Man, this doesn't look good for Miley. Both of her major chart rivals of the moment, Katy Perry and Lady Gaga, have each done their own Vogue covers. Miley was playing out of her league, but Anna was willing to give Miley a shot. Yet Miley preferred to make momentary history with a quick attention grab. Too bad.
Meanwhile, Miley is still twerking it up with this caption to one of her Facebook photos: "I always knew I'd see my name in lights." Miley doesn't care that you're talking badly about her. All she wants is for you to keep talking. Richard Simmons says Miley just "needs to be loved." Are you still listening, Liam Hemsworth?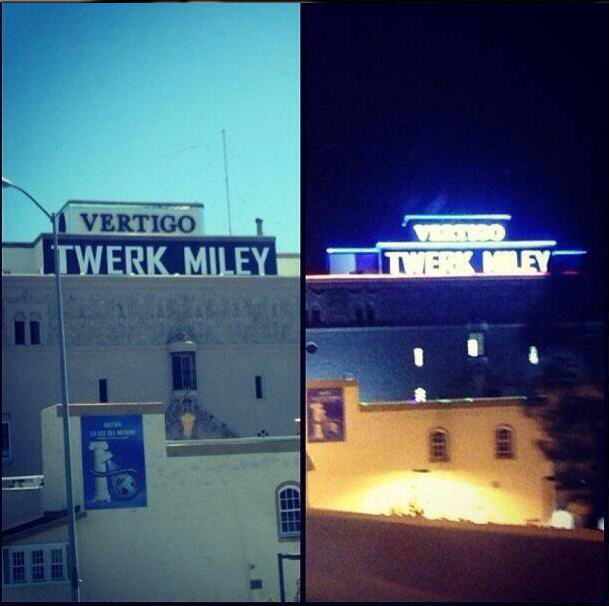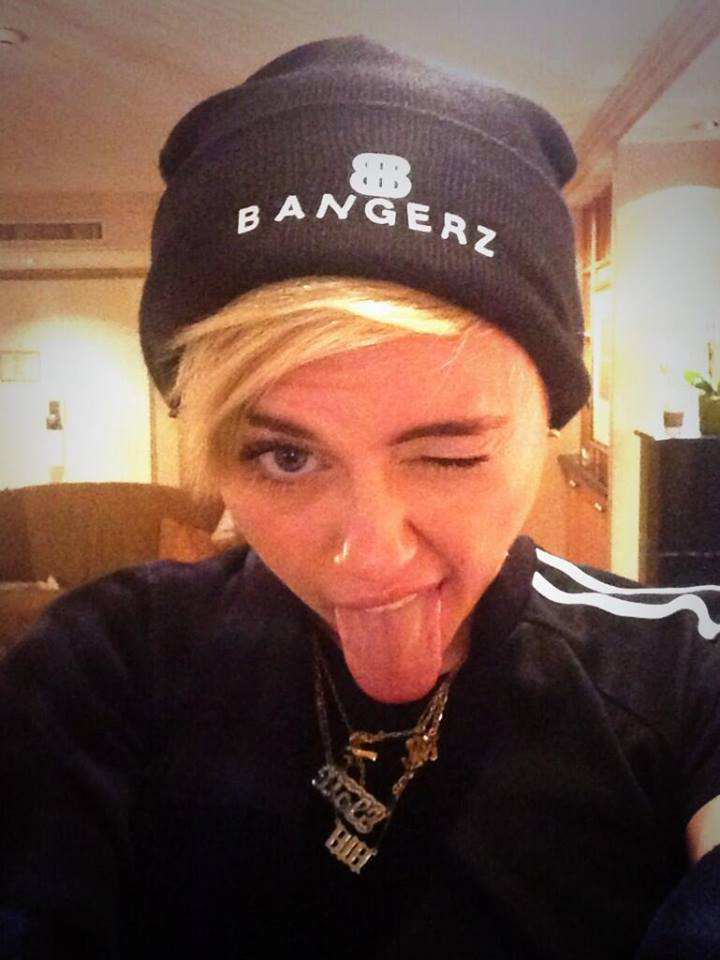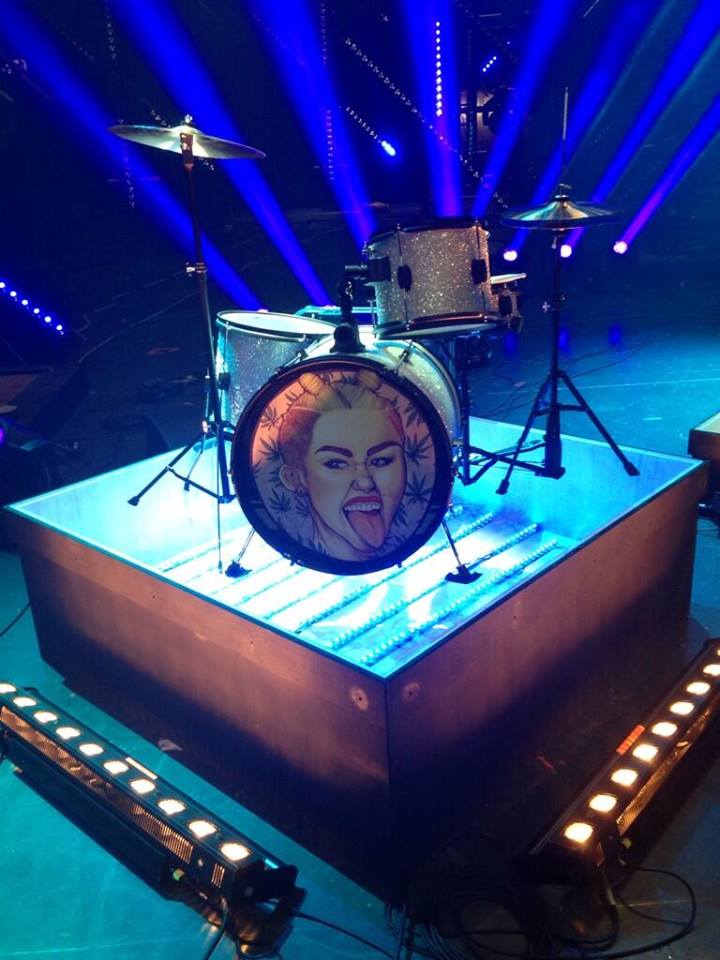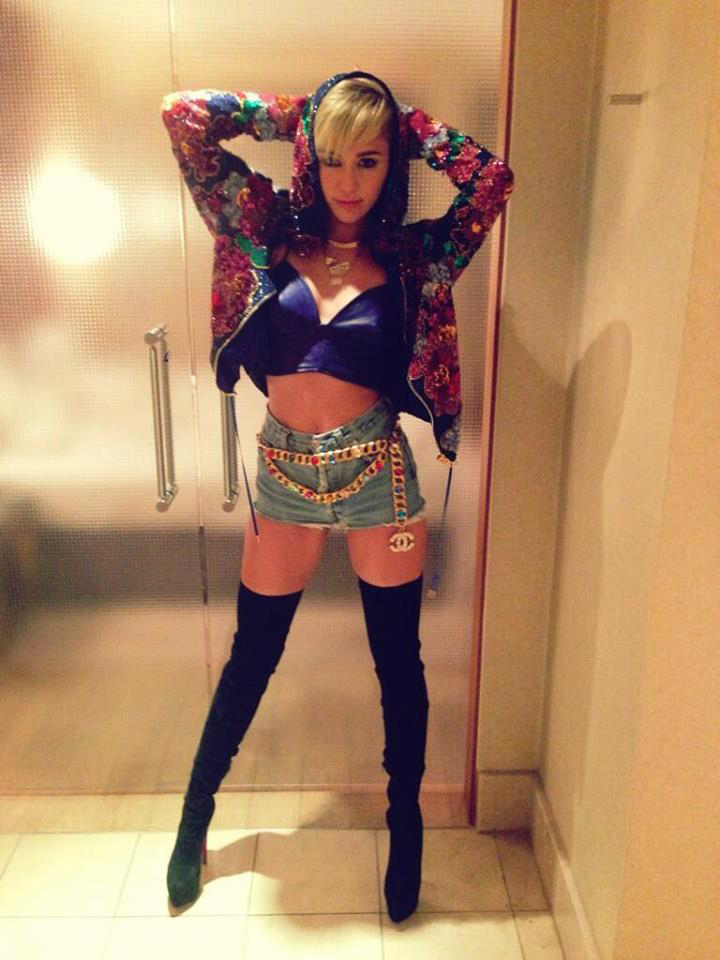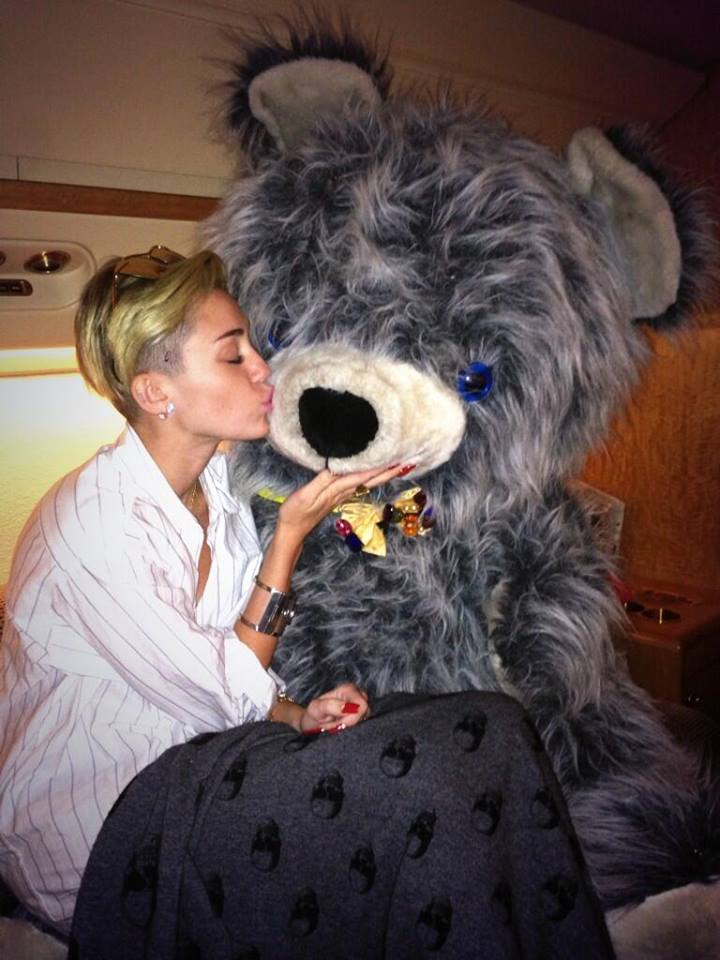 Photos courtesy of Miley Cyrus on Facebook and Instagram