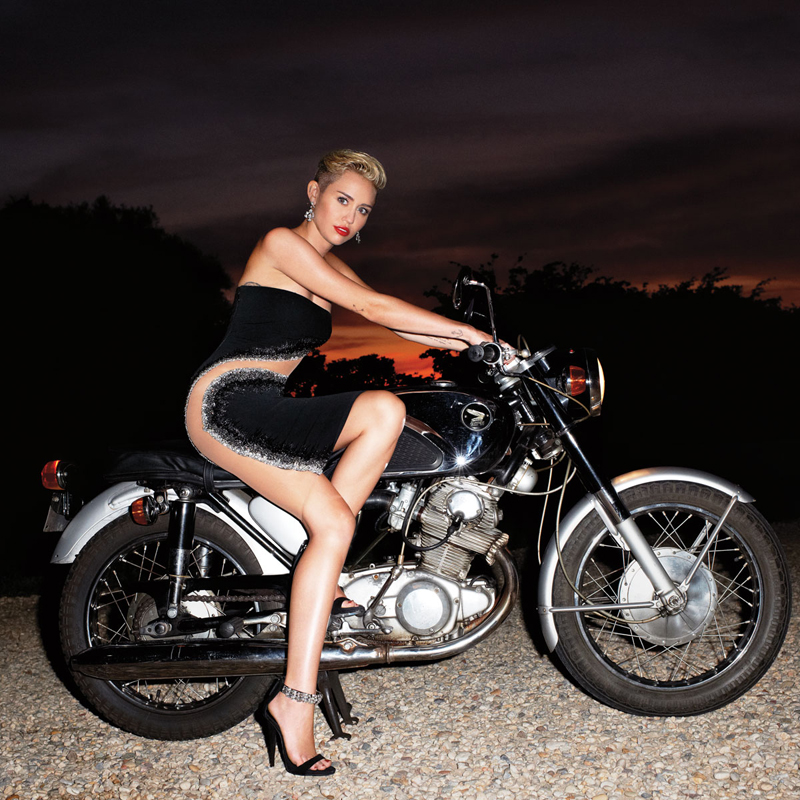 Miley Cyrus is featured in two silly stories in this week's tabloids. The first tale holds that Miley's pot smoking is endangering her life because of lifelong tachycardia (elevated heartrate). The second story talks about how Miley has pushed her parents into marriage counseling. Both stories are lame, so let's skip ahead to the main fare, shall we?
Miley has scored her own massive photospread in the September issue of Harper's Bazaar (the one with Sarah Jessica Parker on the cover), and I would be willing to bet that Miley was dying to get that cover, but Bazaar just couldn't force themselves to go that downmarket … especially for a September issue. Of course, one might think that I'm insulting Miley by calling her "downmarket," but that's the image she's intentionally projecting as of this year. As such, I can imagine that Bazaar wasn't entirely thinking "cover girl" after Miley whipped out multiple grills (from her Louis Vuitton bag, no less) during her recent video interview with their series, The Look.
The thing is, Miley so badly wants to be a fashion girl as evidenced by her pose-harding while obnoxiously surrounded by Chanel bags and declaring her allegiance to the Olsen twins. And she possibly could have pulled off this shoot, but given Miley's level of self-promotion, she unavoidably ends up making these clothes look tacky. (Miley was photographed by Terry Richardson because, sadly, he shoots everything these days.) The first photo on the motorbike looks uncomfortable and ridiculous while this one below looks like it belongs in a bad R. Kelly video.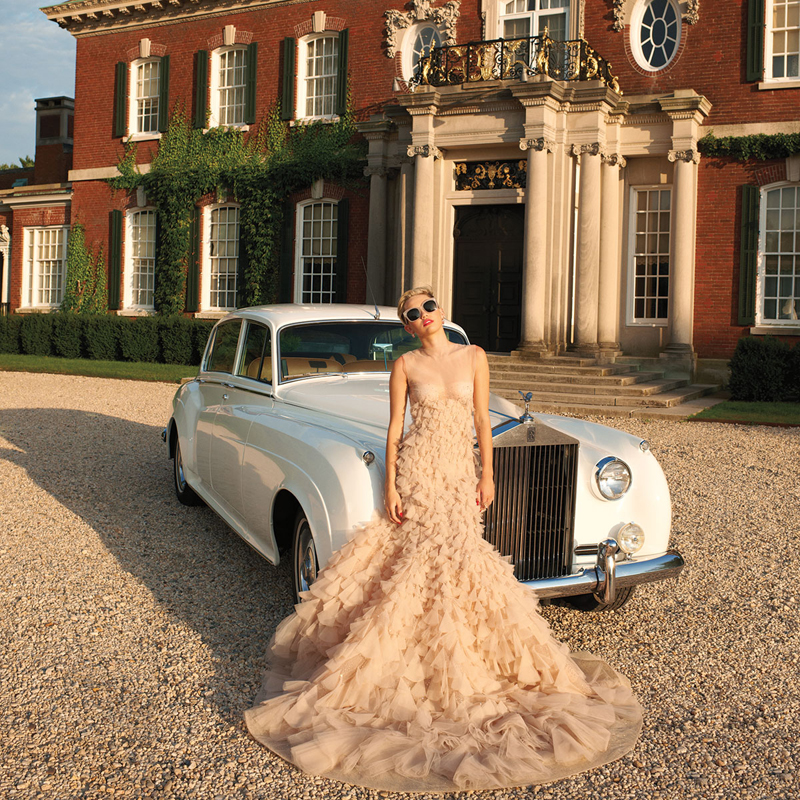 Although I must admit that there are a few shots out of the whole bunch that are lovely. This one with the gate and the one on the stairs are my favorites. The rest of them? As usual, Miley is trying wayyy too hard.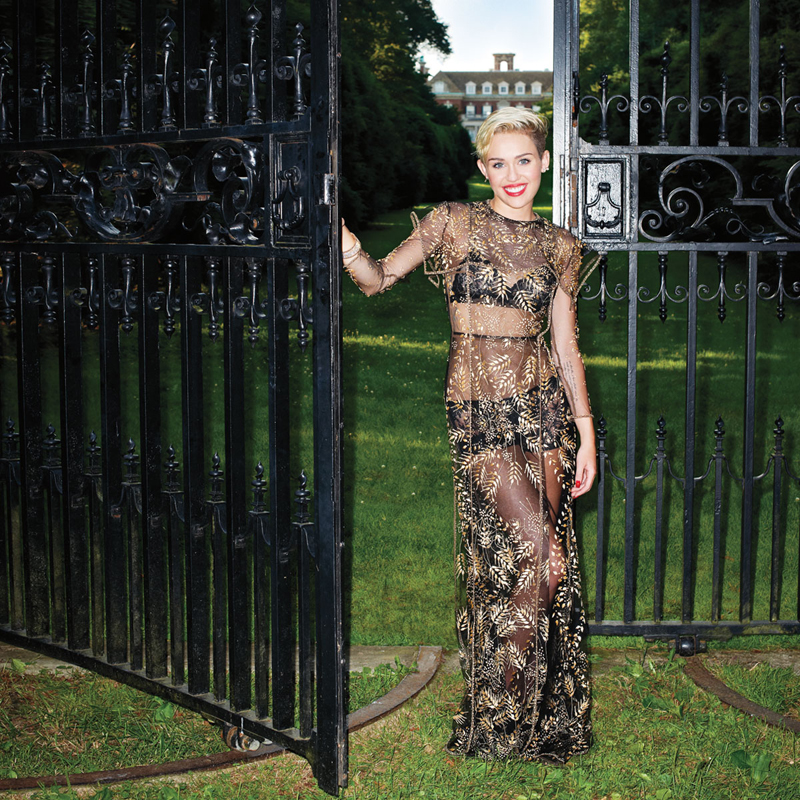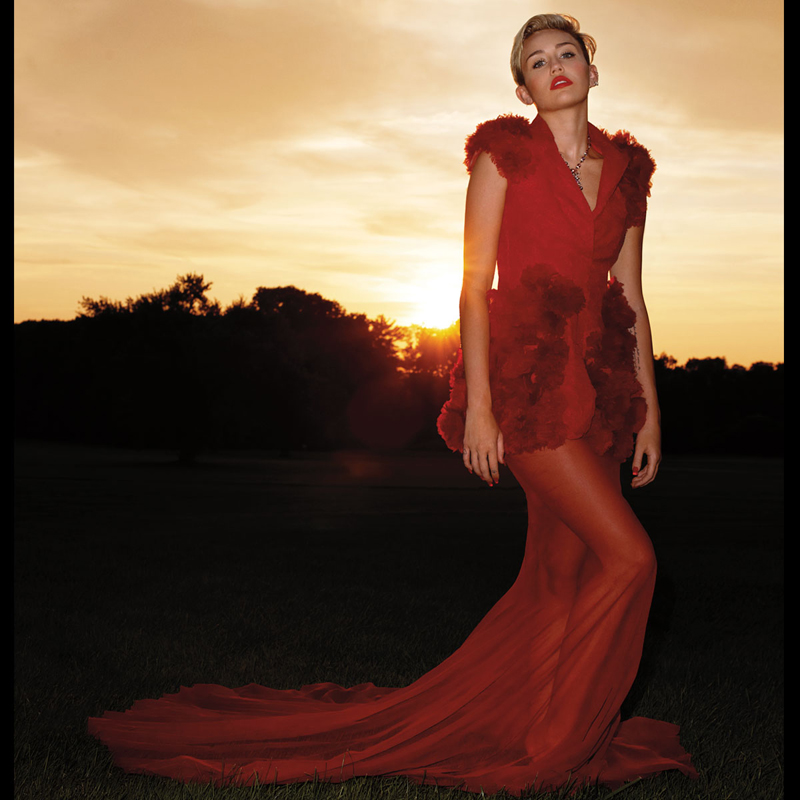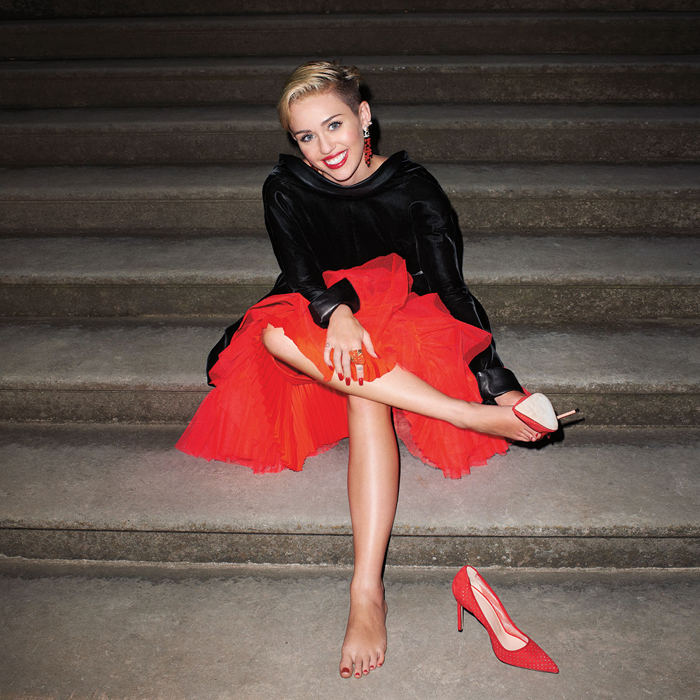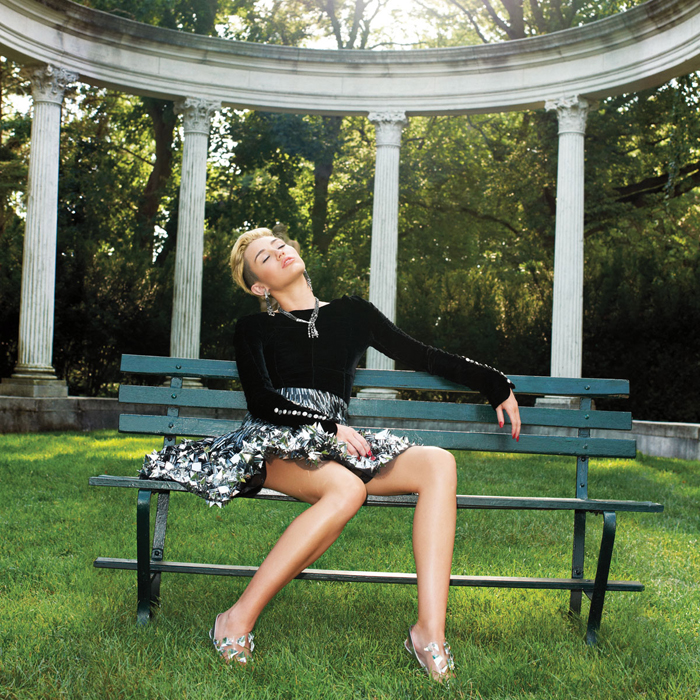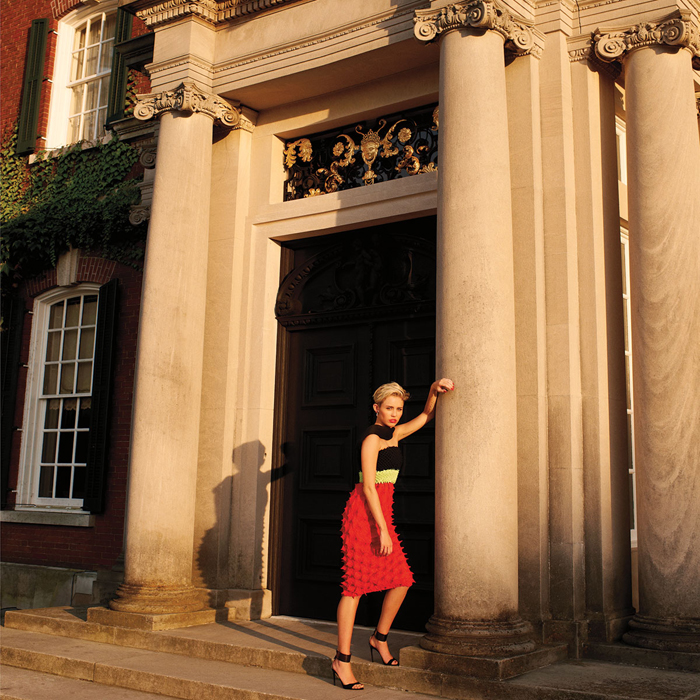 Photos courtesy of Harper's Bazaar