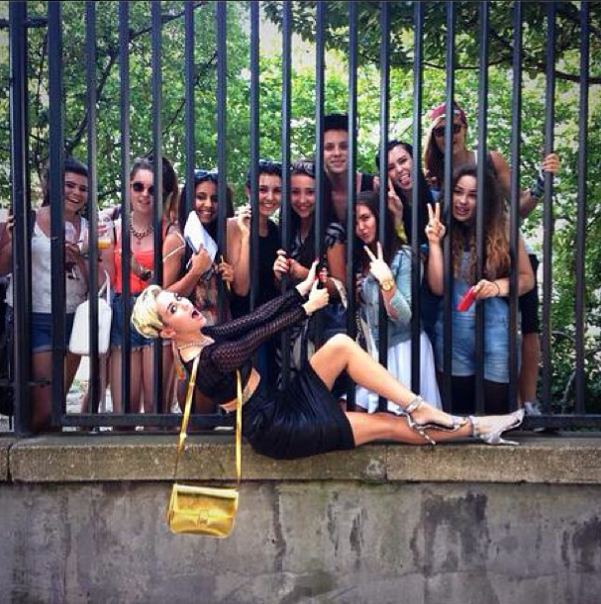 Here are some photos from Miley Cyrus' Instagram account that show off her antics in London over the past week or so. She has her mouth hanging open in every single photo but still manages to make it look different every time. I don't know how she manages to do that, but I guess that will remain one of life's unsolved mysteries. Usually, I appreciate Miley's zest for life and excitement for all things, but I gotta admit that this photo — showing Miley lounging about after a Chanel shopping spree — really grates on my nerves. She probably got at least some of this stuff for free, right?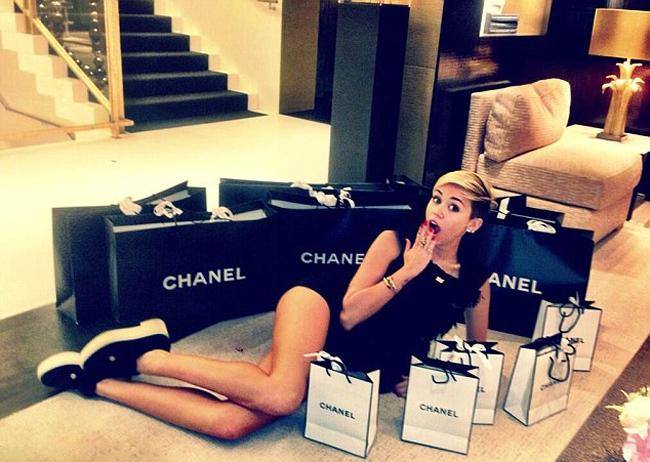 Onto the weird-ass Miley interview of the day, which is with Harper's Bazaar for an sit-down talk on The Look with host Laura Brown. In this video, Miley talks about her amazing Met Gala dress, throws shade on her former addiction to extensions (as displayed on the February 2010 cover of Bazaar, and then sh-t gets real. Get ready because Miley actually pulls a few grills out of her Louis Vuitton bag. Seriously, and the video clip is below the excerpts:
On her newfound fashion girl status: "It's kind of just been like an organic thing. As I take more control of my life, people are following that, and I think people are inspired and enjoy seeing someone taking control of what they know that they like. And I think people are wanting to see more of that right now. Are wanting to see someone with a real clear vision of what they are."

On her fashion idols: "I've been obsessed with the Olsen twins since I was five. I've seen every movie literally, you can ask me like any movie, and they actually did like a school of fashion when they were like 10 or 11."

On her 2010 Bazaar spread: "That's my simple life, yet I have 350 extensions in my hair. It wasn't real. None of it was ever real. That was not growing out of my head."

Her Marc Jacobs dress at Met Gala: "That's one of my favorites. And Marc Jacobs killed it. Literally, I didn't even try anything else on. He had brought so many dresses for me, and that was it. It was perfect. For me, I felt like I had to do real punk because the night was kind of made for me. I walked in, and like Kate Upton was standing, the first person that I saw, and she wasn't punk at all. She looked beautiful but wasn't punk. And [I'm like] 'Am I the girl at the wrong party right now?'"

What's in her bag? "I have my grill in here. I don't know how Harper's that is. I got three. This is my chic one. 'Cause it only has the top. And here's my plain gold. This is when I'm trying to be chill, trying to blend in."
[From Harper's Bazaar "The Look]
Oh, here's another little tidbit. Miley has posed nude (with some strategically placed hands and letters) for Marc Jacobs' "Protect the Skin You're In" line of t-shirts. You can see the Miley shirt here. Finally, Miley has bestowed the below photo with the following caption: "Gettin fresh with my future moon man

#voteforme #vma." And as ridiculous as her video really is, she'll probably get one of those damn moon men.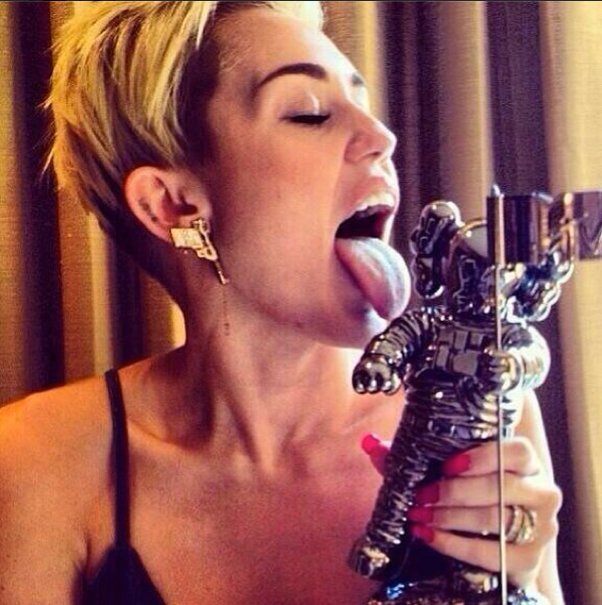 Damn, Miley is excited about this room service. Cute romper.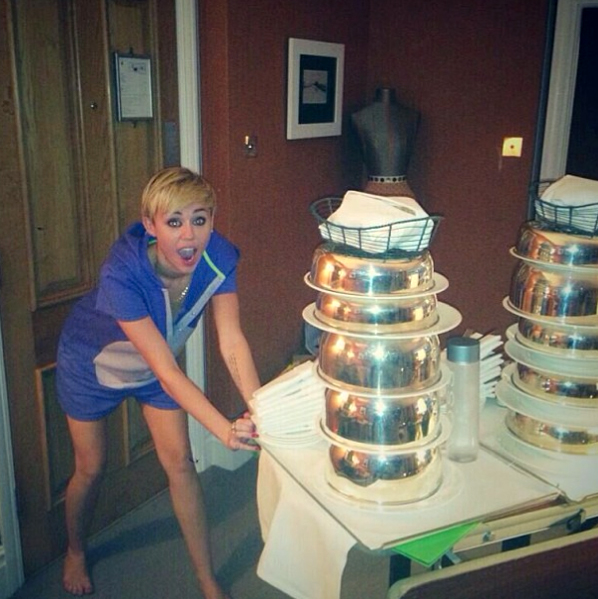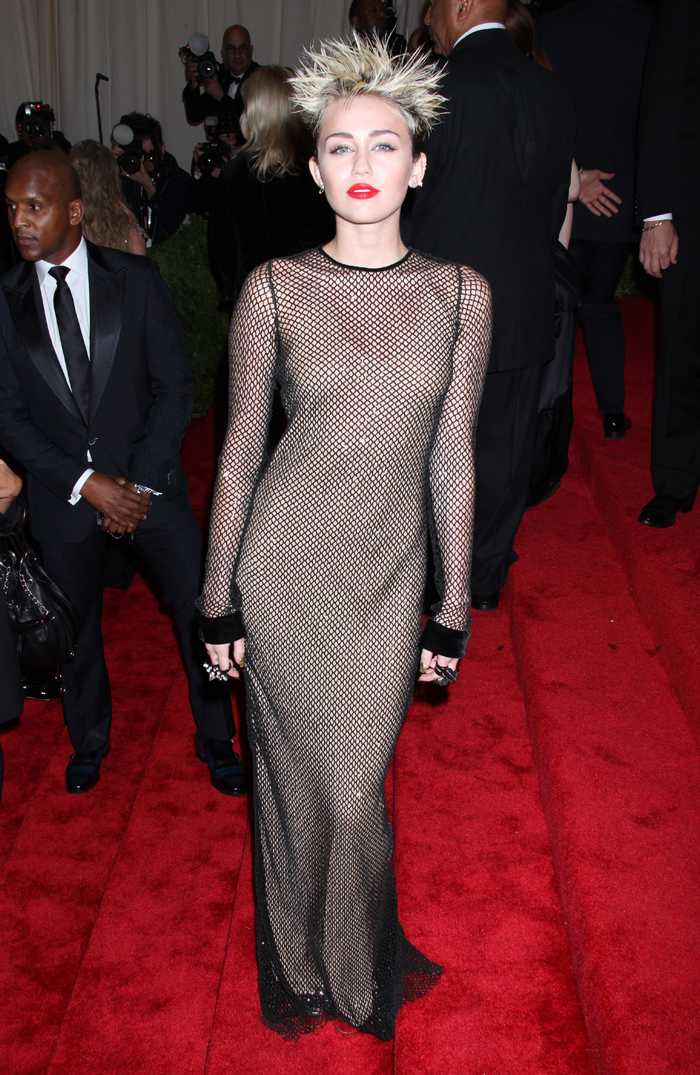 Photos courtesy of Instagram and WENN