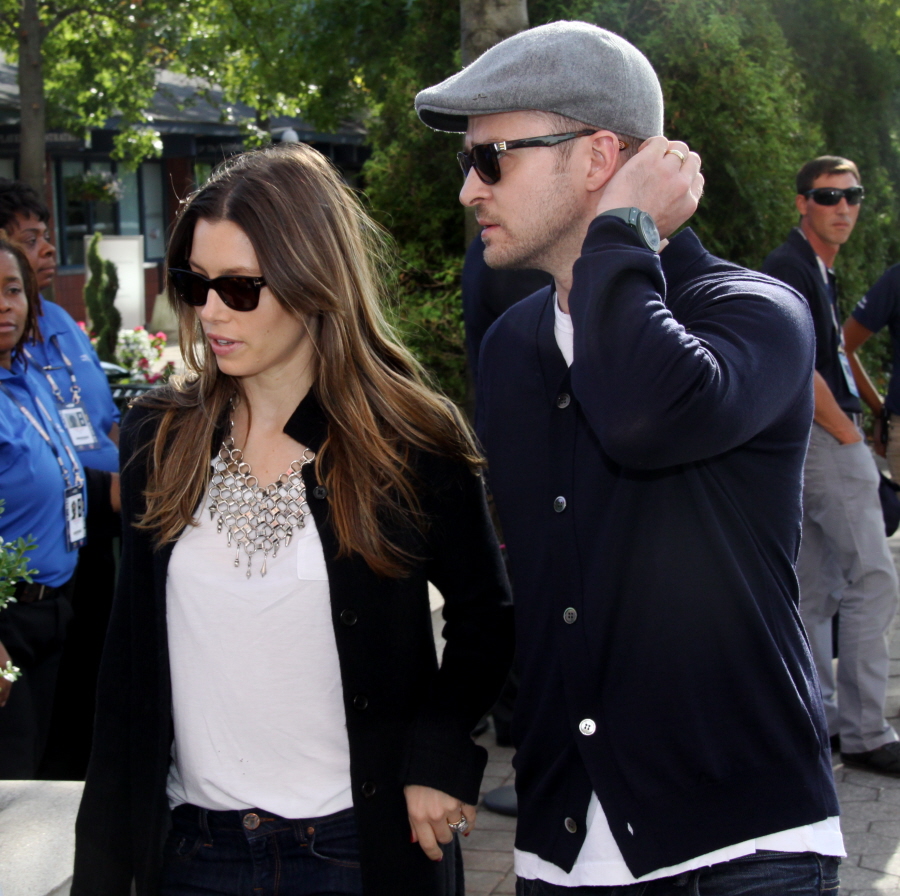 Here are some photos of Jessica Biel and Justin Timberlake at the US Open on Monday. I'm surprised they were together in public. I'm surprised that Justin let his wife sit next to him. That may sound like shade, but it's genuine surprise. Justin rarely goes out in public with his wife. Fact. For newlyweds – they were married last October, and I consider "the first year" to be still "newlywed" – they certainly have a strange way of showing their love.
Anyway, do you remember Jessica and Justin's People Magazine cover for their wedding? Jessica and Justin gave People exclusive interviews for that issue, and at the time Jessica confirmed that she was going to change her name: "Yes, I'm changing my name. My professional name will still be the same, but for life, yes, I think it sounds great. I think I really won the jackpot of names." Well, now it is so:
Eleven months after marrying Justin Timberlake, Jessica Biel has officially taken her man's last name.

"It's all official!" a source tells Life & Style. "The paperwork is done and she's now legally Jessica Timberlake."

An insider close to the star says she'll still be known professionally as Jessica Biel.

A week after their Oct. 19, 2012, nuptials, the actress revealed she had plans to trade in Biel for Timberlake.

"It's weird because it's feels like almost nothing has changed," she's said about married life. "But yet something that you really can't describe — or something that isn't really tangible — has changed."

Justin and Jessica, 31, began dating in 2007. The pair separated in March 2011, but rekindled their romance that fall. The "Take Back the Night" singer proposed to the brunette beauty while vacationing in Jackson, Wyo., in December 2011.

"Every once in a while I can catch a glimpse of her when she doesn't see me looking and I have this moment where I'm like if you never make a good decision…if you only make bad decisions for the rest of your life, you made one really good decision," Justin, 32, has said about his leading lady. "Because she's just like…it's nice to marry your friend. It's nice to marry your best friend. It suits me."
I'm surprised Justin allowed Jessica to take his name. I'm surprised he didn't go, "Baby, you're moving too fast, let's give it a few more years, let's see if it sticks." Because seriously, let's see if it sticks. But at this point, I really do think Jessica will stick. I believe she gets marriage/relationship advice from Jennifer Garner. Which means that Justin can do his thing and Jessica will be fine with it as long as he comes home to her. As for the name thing… I'm glad she's not changing her name professionally. "Jessica Timberlake" just doesn't have the same "brand" as "Jessica Biel". Jessica Timberlake sounds like a former cheerleader who grew up to be a small-town real estate agent with a drinking problem.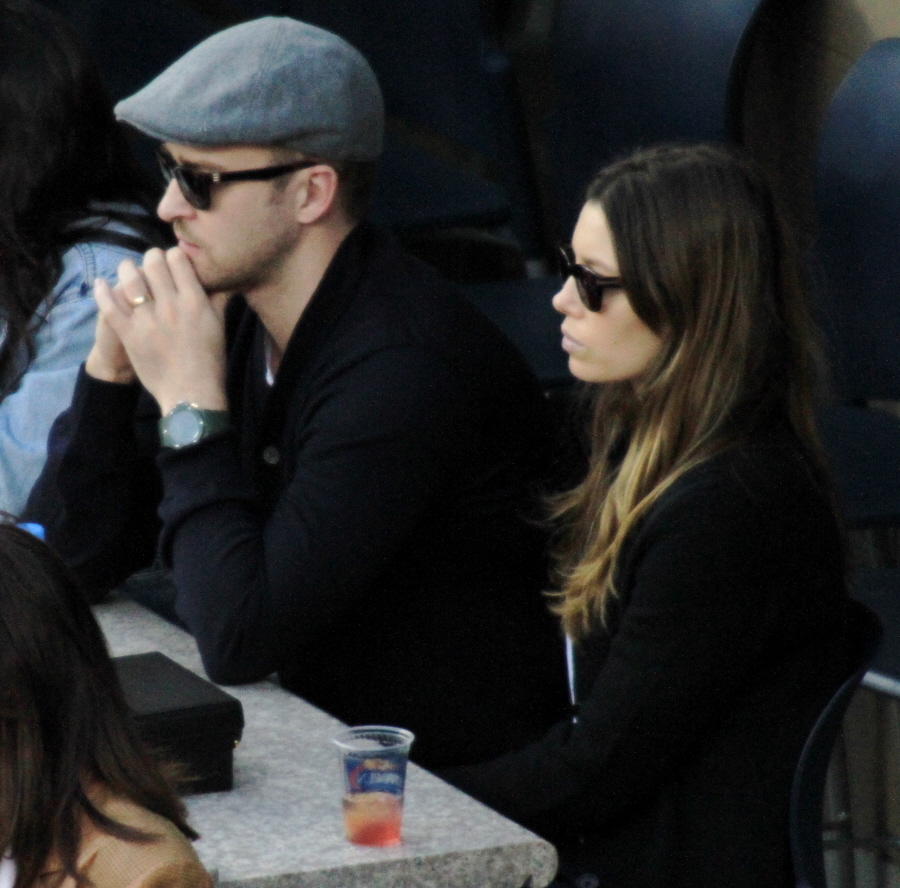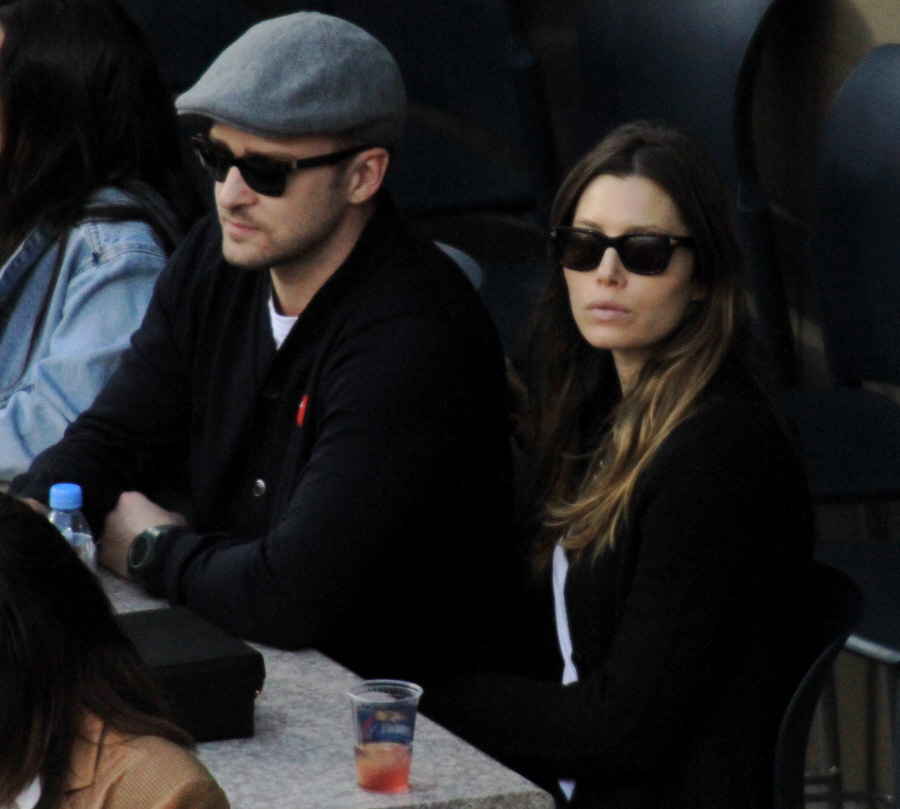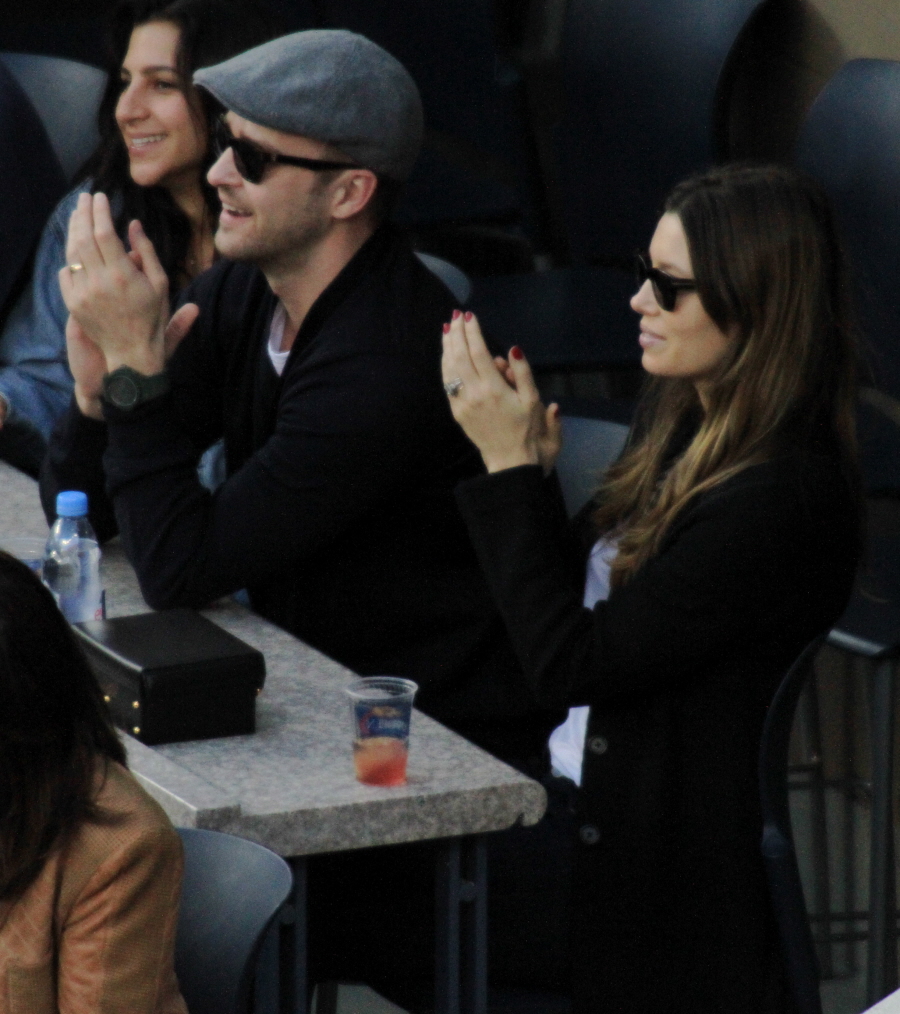 Photos courtesy of WENN.