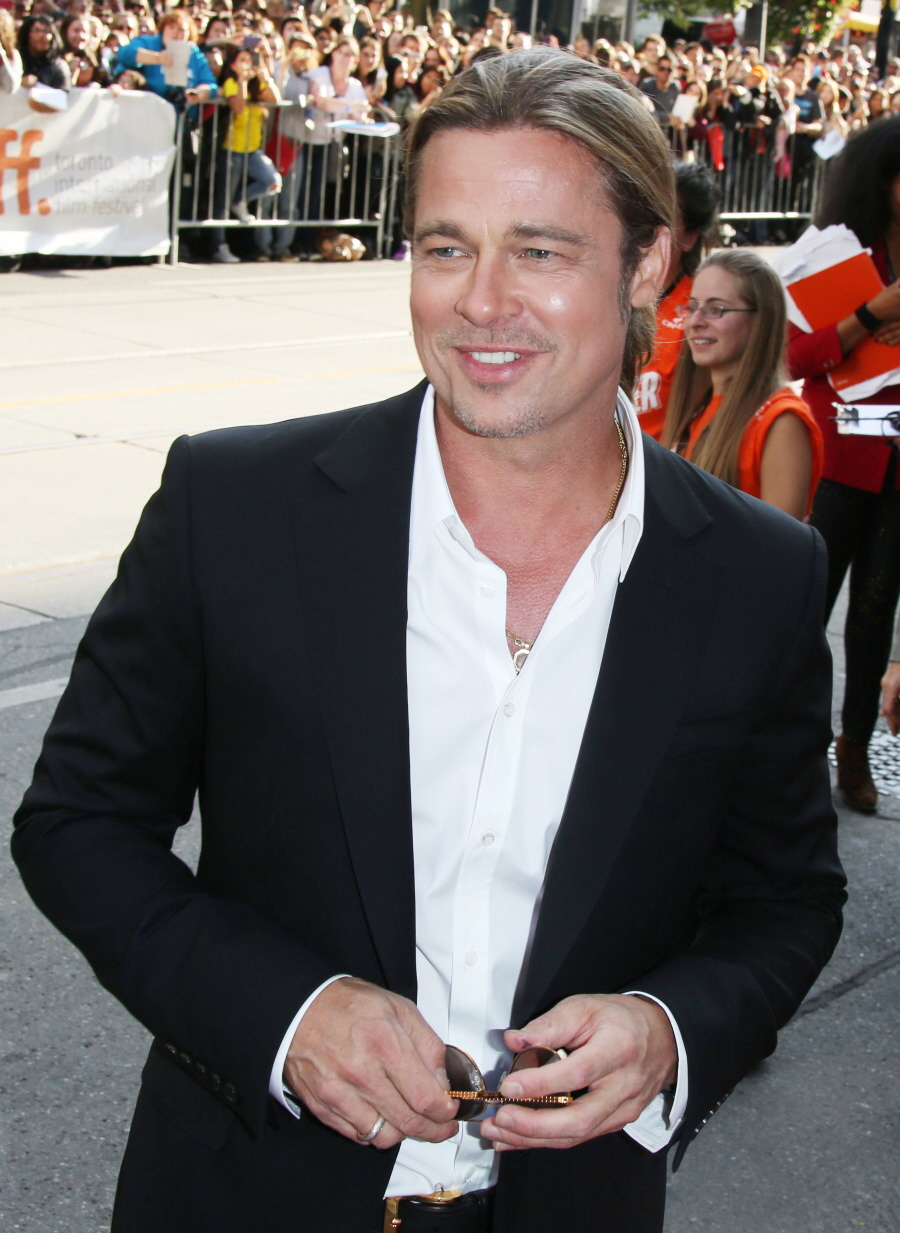 This is the weirdest Brad Pitt story/interview. Every site that I've seen is using Brad Pitt's rather innocuous quote about Angelina – he says he's "jealous" of Angelina's alone-time with the kids in Sydney – instead of his much more noteworthy and absolutely random quotes about Charlie Hunnam. Did you even know that Brad Pitt was aware that a person named Charlie Hunnam exists? I wouldn't even think Hunnam would be on Pitt's radar, but Brad is aware and not only that, Brad really likes Charlie. And Brad thinks Charlie will make a great Christian Grey. WTF?
The news of Charlie Hunnam's casting as Christian Grey in the upcoming film adaptation of E L James' "Fifty Shades of Grey" continues to have Hollywood – and fans – buzzing. And while the fan debate rages on, as to whether Charlie – perhaps best known for his role as Jackson "Jax" Teller on FX's "Sons of Anarchy" – is the right choice, at least one fellow big screen leading man is lending Charlie his full support.

"I know Charlie, he's a great guy!" Brad Pitt beamed to Access Hollywood at the Toronto Film Festival, when asked for his thoughts about the "Fifty Shades" casting news.

"He's a good egg and one of the guys that are putting story and craft first," Brad continued of Charlie, who many have said looks a lot like Brad. "I hope good things for him."

In fact, Brad's production company Plan B is slated to produce a vampire film "Vlad," for which Charlie wrote the screenplay.

As for Brad, he was in Toronto promoting his new drama "12 Years A Slave," in which he plays Samuel Bass – a Canadian abolitionist who helps Solomon Northrup (played by Chiwetel Ejiofor) gain his freedom after being kidnapped and sold into slavery in New York in 1841.

"It's an incredible movie. It's a very special film, it's a rare film – it's why we all get into the business," Brad said of his new film.

While Brad was busy promoting the film in Toronto, Angelina Jolie was in Australia, along with the couple's six children.

"Yeah, she's got her hands full," Brad joked with Access. "I'm actually jealous."
Charlie sold a script to Plan B? Well, that makes more sense, I guess. Plus Brad loves bikes and Charlie… rides bikes on Sons of Anarchy. Eh, I could see it. I could see Charlie becoming one of Brad's dude friends. For whatever reason, men do seem to really love Brad.
What other Brad news is out there…? Let's see. When he was talking up 12 Years a Slave, Brad said: "I just have to say, if I never get to participate in a film again, this is it for me. It was a privilege." We get it, Brad! You'll get your Oscar. At some point. When asked about possible awards for 12 Years, Brad said: "They all deserve it, every one of these performances is worthy."
Also – Brad confirmed that Plan B is looking into making a sequel for World War Z, which has become Brad's most profitable leading-role film ever, in his entire career. The way the film left off definitely had an opening for "what comes after the initial near-extinction" but it wouldn't really be as war-tastic, I guess.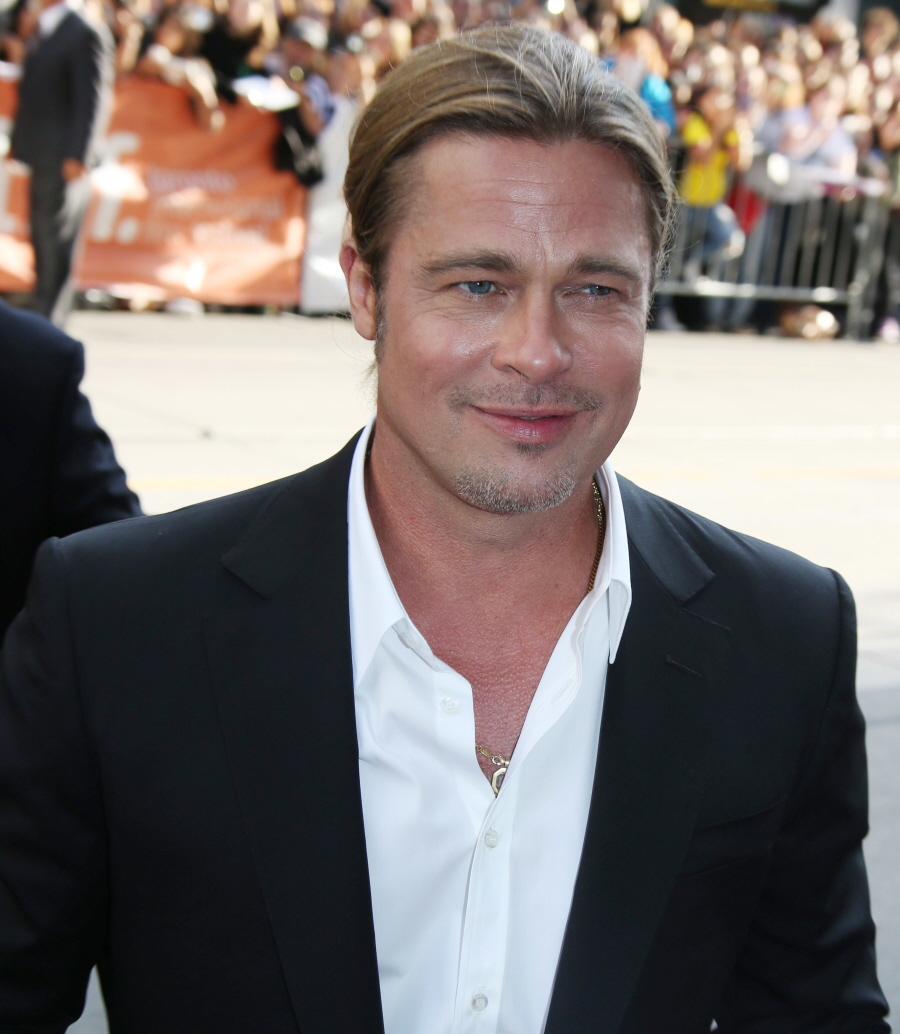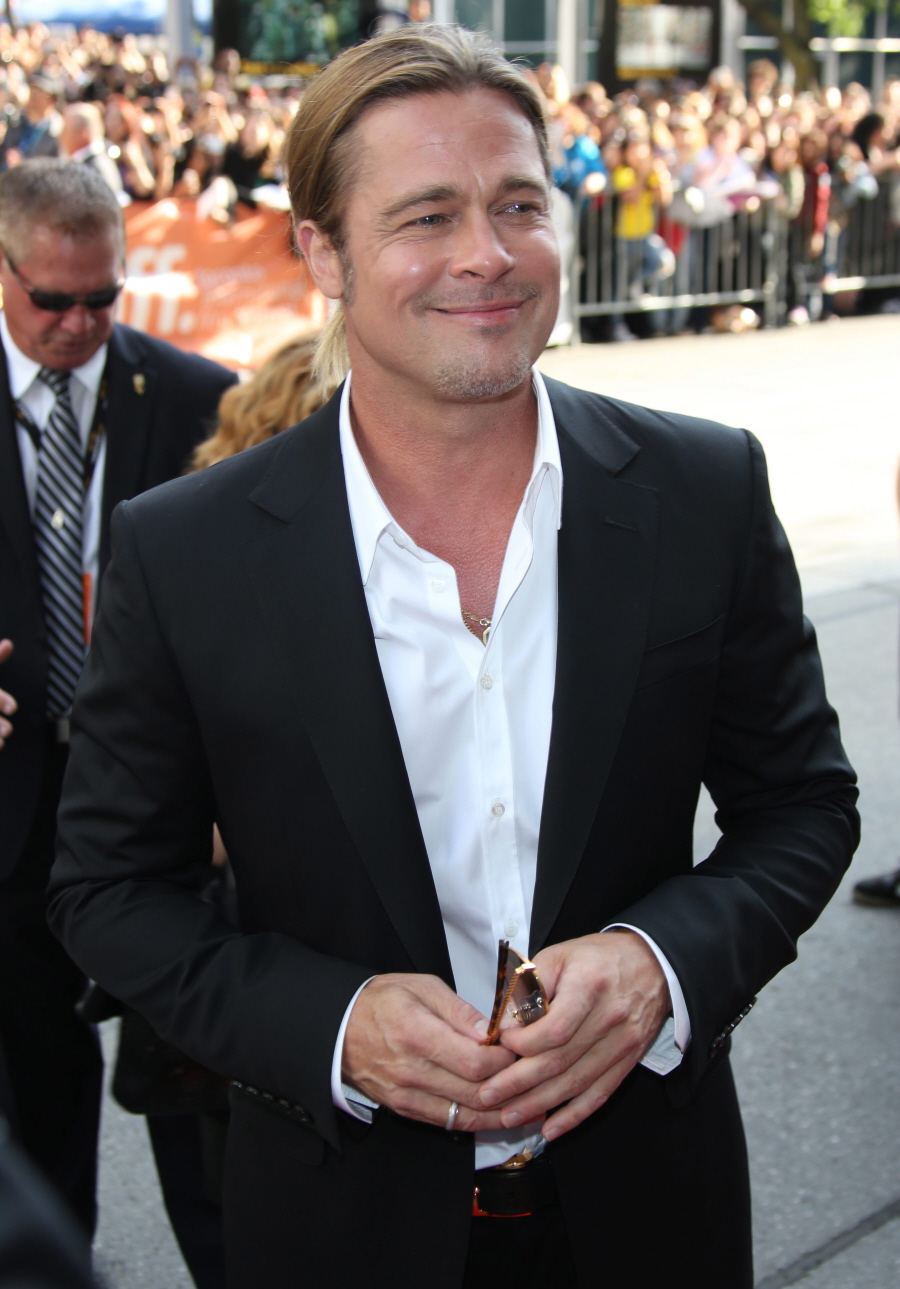 Photos courtesy of WENN.