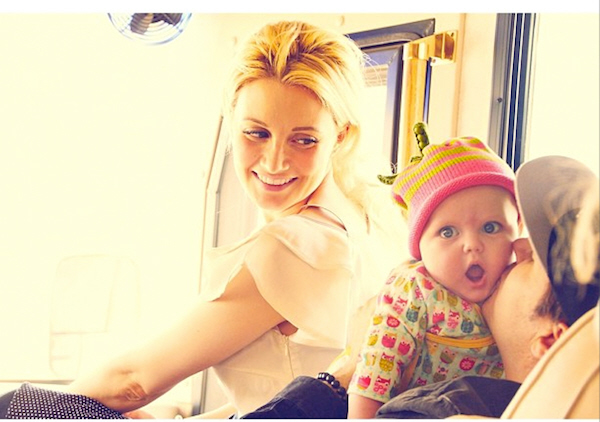 I know it's somehow wrong or uncool to actually care about Holly Madison, but I do like her and I want good things for her. And I'm not sure if her current man is good news. But that's moot now because Holly just married shady-ass Las Vegas "businessman" Pasquale Rotella. Pasquale and Holly welcomed daughter Rainbow Aurora earlier this year, and they announced their engagement shortly after Holly gave birth. And now Holly and Pasquale are married, and he might be headed to jail sometime soon. Oh, and the wedding was at Disneyland. Damn it, Holly!
Fairytale ending! Holly Madison married Pasquale Rotella at the Disneyland on Tuesday, Sept. 10, a rep for the former Playboy model confirms to Us Weekly.

"Entertainer/model/producer Holly Madison exchanged vows with CEO and founder of Insomniac Events Pasquale Rotella on Tuesday, September 10th, at 10:40 p.m.," the rep tells Us. "Their 6-month-old daughter Rainbow was the surprise guest of honor. The wedding was held inside Disneyland Resort in Anaheim, Calif. This is the first marriage for both."

Madison, 33, and the Electric Daisy Carnival chief had the Magic Kingdom to themselves with their wedding ceremony taking place after the park closed. The couple, who began dating at the end of 2011 and are parents to 6-month-old daughter Rainbow Aurora, tied the knot in New Orleans Square outside the entrance of the Pirates of the Caribbean ride.

The former Girls Next Door star and Rotella waited until the very last minute to get their marriage license. Madison shared a sweet picture of the couple holding their license in a blog post on Monday, Sept. 9. "We did it!" she wrote. "Last wedding prep item taken off the checklist-we went and got our marriage license this morning!"

Madison and Rotella announced their engagement in June, three months after welcoming daughter Rainbow. "I got engaged on Sunday," the former Peepshow performer wrote on her blog. "My fiance was so wonderful in creating such a romantic night! He proposed to me at the top of the Ferris wheel at EDC Las Vegas."

"I was so happy that so many of our close friends were there to share the wonderful moment with us," she added. "We rode around the festival on the art car until the sun came up! I couldn't have asked for a more wonderful or magical proposal!"
Well, congrats to Holly and Pasquale. I hope he doesn't end up going to the big house. I hope they are very happy together and that he's around to help raise their daughter. Being so cynical, I side-eyed all of the details about their Disneyland wedding, just because I can't imagine there are adults who dream of that kind of wedding… but maybe there are people out there who love it that much. Sigh. Good luck with that.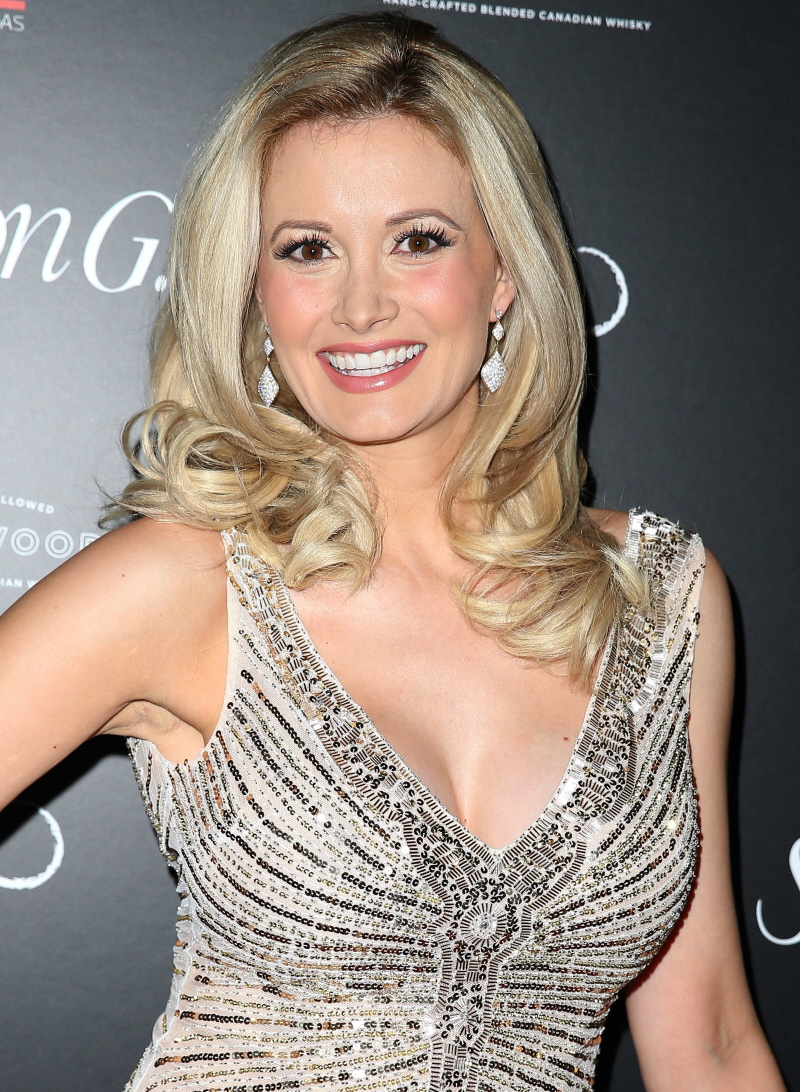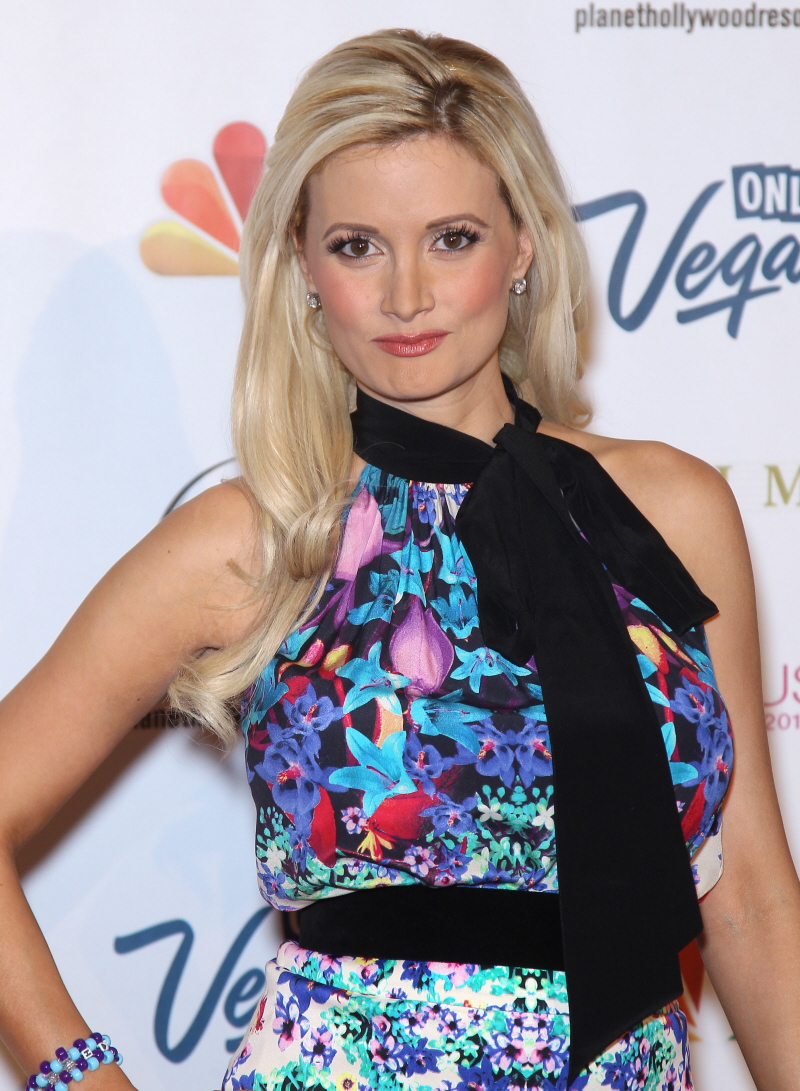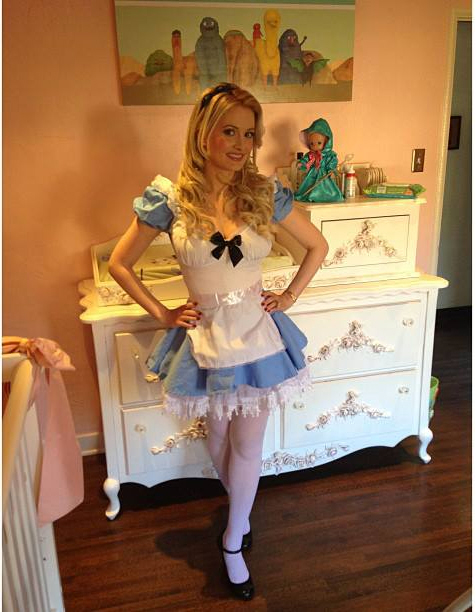 Photos courtesy of Holly Madison's Celebuzz blog, WENN.