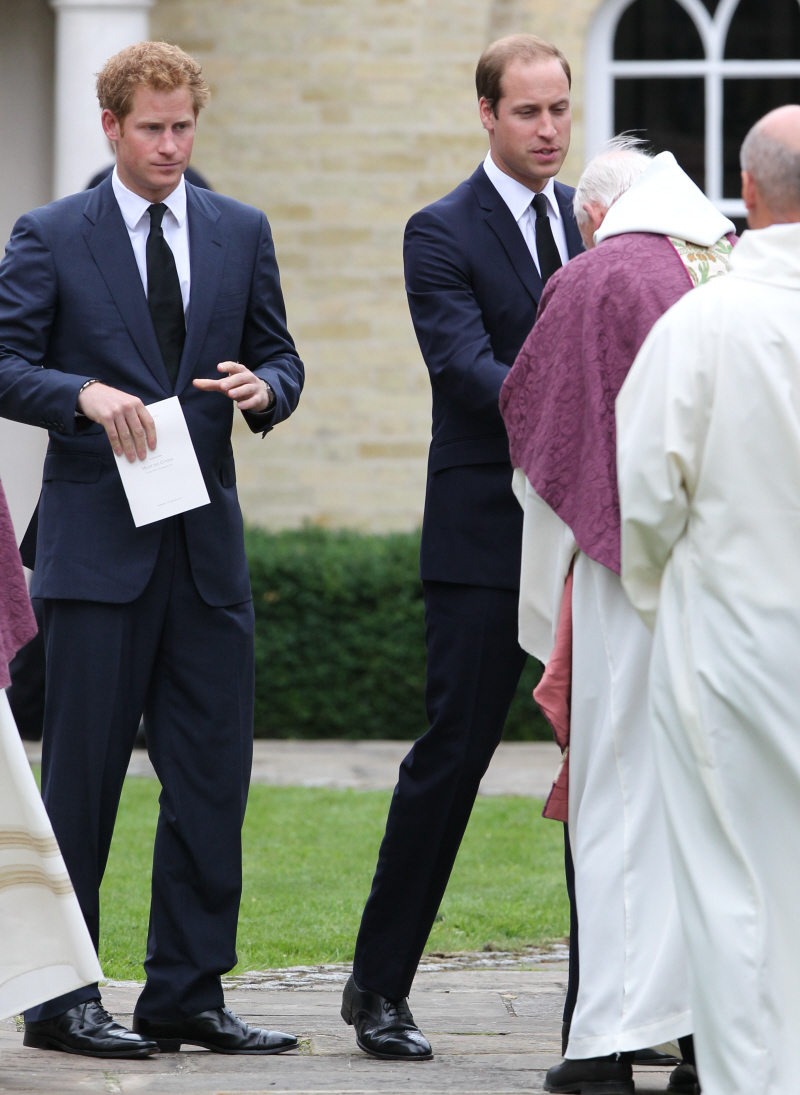 Prince William and Duchess Kate are due to make their first joint red-carpet appearance tonight since becoming parents. These are photos of William and Harry attending the funeral of Hugh van Cutsem yesterday in England. Hugh was one Prince Charles' closest friends, and William and Harry grew up very close to the Van Cutsem family. Harry looks particularly hot when he's somber, right? That's wrong to say, I know. I can't help it. He's hot.
Anyway, as for William, we have a slew of new announcements coming from his press office. For instance, William has FINALLY announced his plans for when his RAF duty is done. He's going to take a "transitional year" in which (I suppose) he begins easing himself into full-time royal duties. I imagine the "transition" is going to involve a lot of vacations.
Prince William has completed his final duties as a search and rescue helicopter pilot with the RAF, Kensington Palace has today announced. The Duke of Cambridge has left his operational duties in the Armed Forces and is now looking to expand his charitable interests, particularly in the field of conservation and endangered species.

William, who carried out his last operational shift on Tuesday, is to continue to carry out royal engagements but is not expected to increase his number of public duties. Sources have said the prince, who became a father in July, is in a 'transitional' year and is considering options for his 'public service'. An announcement will be made about his decision within the next 12 months.

Kensington Palace said in a statement: 'His Royal Highness The Duke of Cambridge is to leave operational service in the Armed Forces. He completes his Tour with the Royal Air Force Search and Rescue Force at RAF Valley, Anglesey, after more than seven-and-a-half years of full-time military service. He will continue to support the work of the Queen and the Royal Family through a programme of official engagements, both at home and overseas, with The Duchess of Cambridge. The Duke will work closely over the next 12 months with the Royal Foundation of The Duke and Duchess of Cambridge and Prince Harry. He will expand his work in the field of conservation, particularly in respect of endangered species.

'The Duke will continue to work with his charities on issues relating to children and young people, veterans and serving members of the Armed Forces. The Duke is currently considering a number of options for public service, a further announcement on which will follow in due course. The Duke and Duchess of Cambridge and Prince George are expected to move into their official residence at Kensington Palace within the next few weeks.'

William was expected to leave the military and return to London with Kate and baby son Prince George rather than opt for another tour of duty with the RAF. The Duke was known as Flight Lieutenant Wales in the air force and was based at RAF Valley on Anglesey. During his three-year tour he took part in 156 search and rescue operations, with 149 people being rescued.

He would have discussed his military future, like all pilots, with a career manager known as a desk officer. But as William will one day be king, his future is dictated to a large degree and he has to prepare himself for that role.

The decision might have been taken reluctantly as the Duke spoke movingly about his time in Wales in a speech at a country show on Anglesey last month.
Yeah, "reluctant" seems the correct word for this. Everything about William's approach to his life seems very reluctant. And I suspect that a focus on conservation efforts means that he'll be spending more time (on vacation) in Africa. Wait for it.
Interesting enough, it seems like The Daily Mail got another royal story right! I keep telling you, The Mail has sources deep within the Middleton family and the DM gets SO many scoops about William. The Mail reported a month ago that William was "begging" his former nanny, 71-year-old Jessie Webb, to come and take care of him Prince George. Now People Mag is confirming that really happened:
Prince William and Kate have called in for backup. The hands-on new parents have hired a familiar face to help out with their newborn son, Prince George. William's former nanny, Jessie Webb, has been assisting at the royal couple's home in north Wales and is now expected to join them when they head to Scotland to see Queen Elizabeth and Prince Philip.

Webb, 71, is well known in royal circles for taking care of William more than 20 years ago and more recently for his cousin, Viscount Linley.

"She'll be like a safe pair of hands. She knows the ropes and knows what happens," Ingrid Seward, author of the upcoming book A Century of Royal Children, says of Webb. "That's preferred rather than someone new to it all, someone who'd be terrified of it all."

East-London born Webb, who has no children of her own, was hired by Princess Diana and Prince Charles to look after both Prince Harry and William and was often a comfort to the young princes during their parents' marriage troubles. She attended William's 21st birthday party and was a guest at the royal wedding two years ago. Despite starting out without any professional help, friends and palace sources told PEOPLE that William and Kate would eventually get a nanny.

Earlier this month, the word in aristocratic circles was they had hired someone other than Webb to assist during the particularly testing first weeks of parenthood while staying at Kate's parents' home in Bucklebury.

"George sounds like he's got some lungs on him," Seward says. "William's been talking about having sleepless nights, although he did say he's got better."
"William's former nanny, Jessie Webb, has been assisting at the royal couple's home in north Wales…" Cough. Told ya. They pretty much hired a nanny as soon as Kate left her mom's house. Which is fine, and people would have accepted it at face value, except the Middleton/Wales propaganda machine made such a big deal about how Kate and Will were doing it on their own.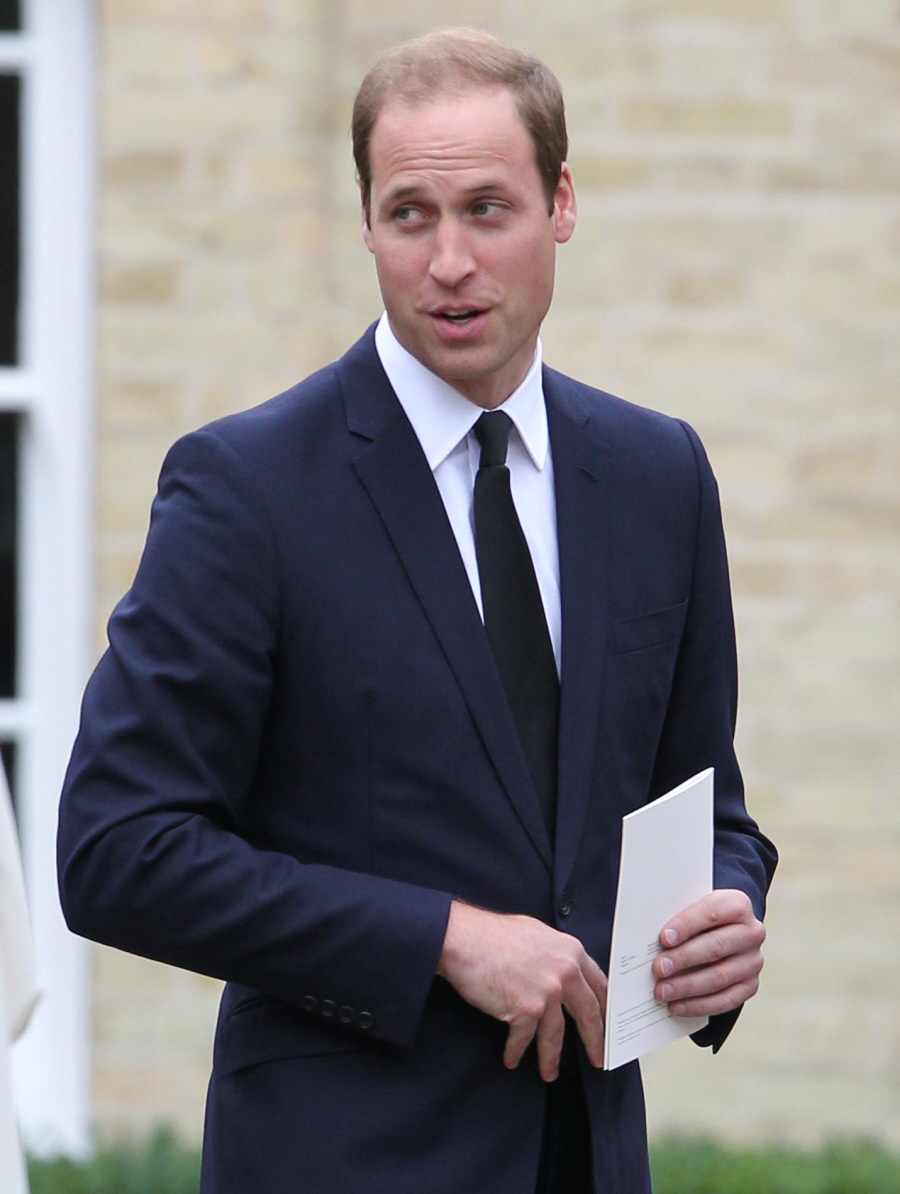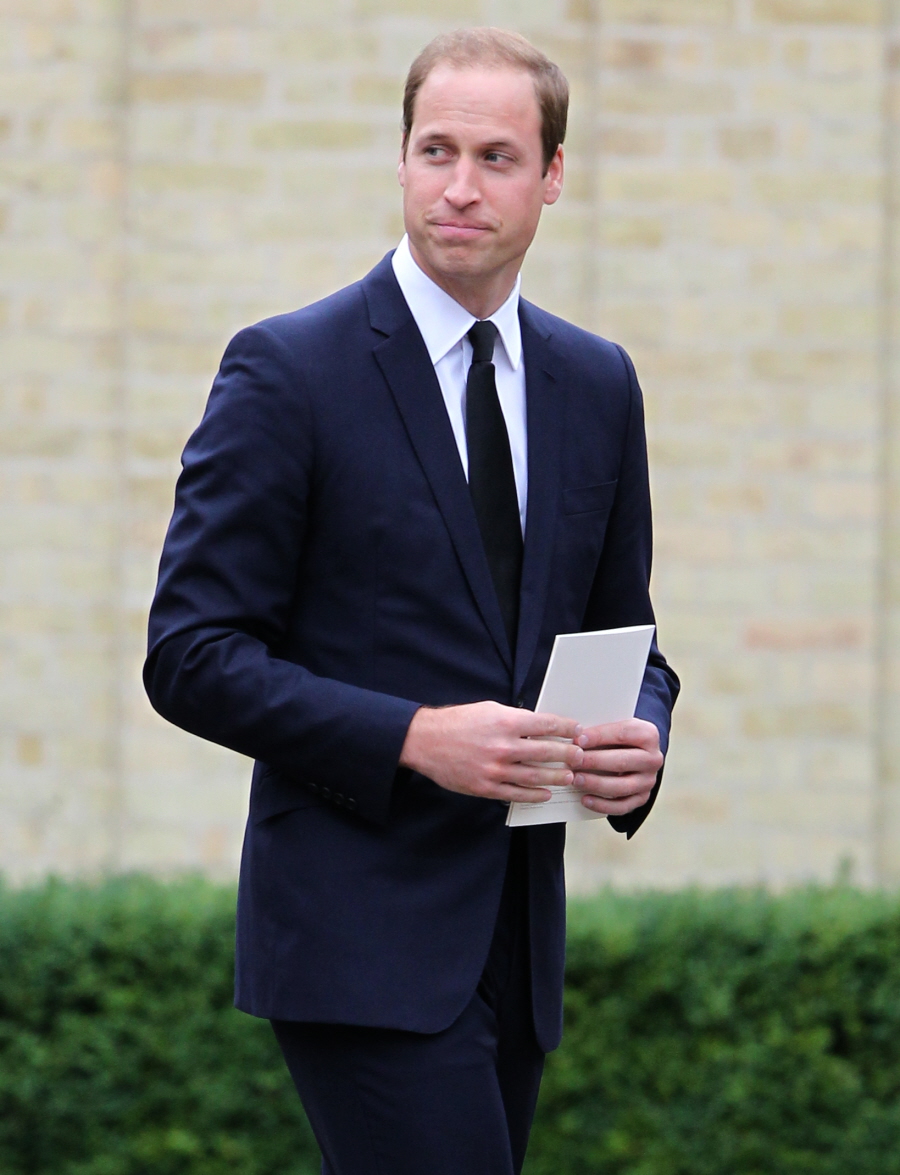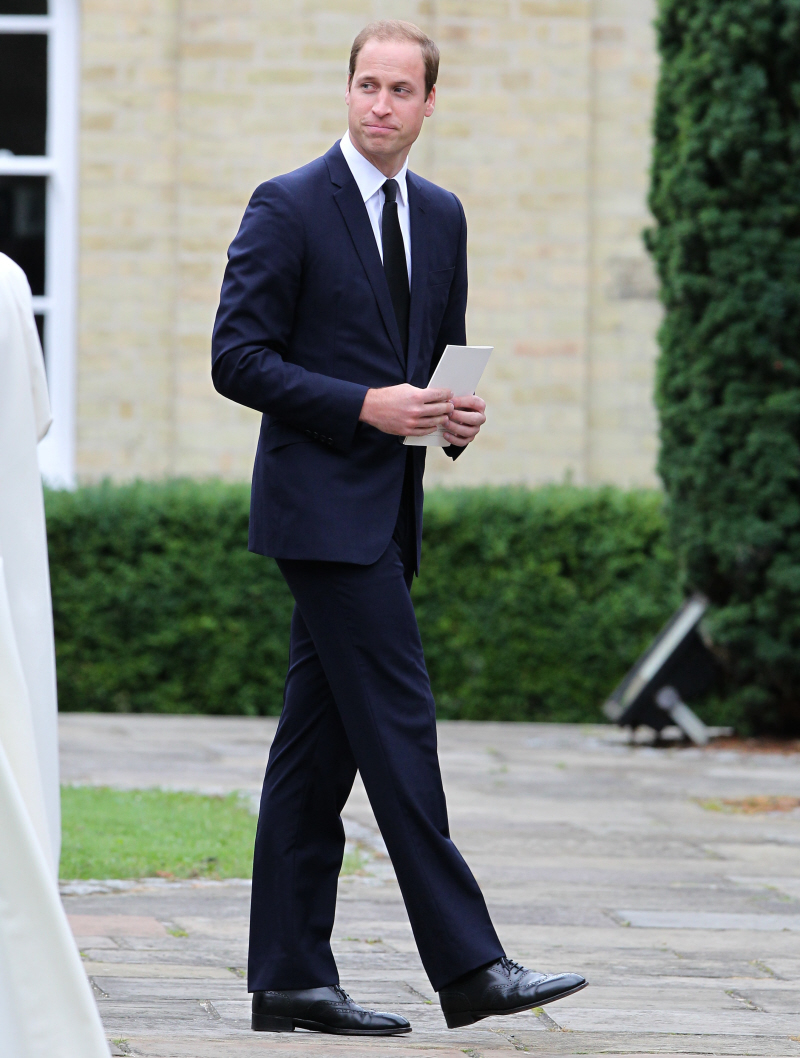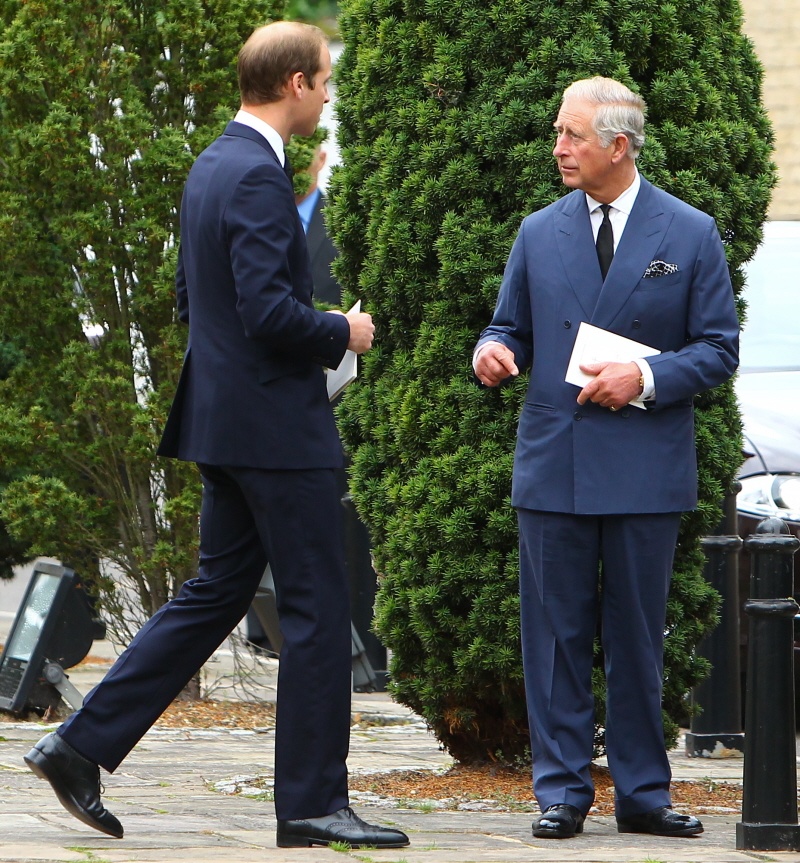 Photos courtesy of WENN.