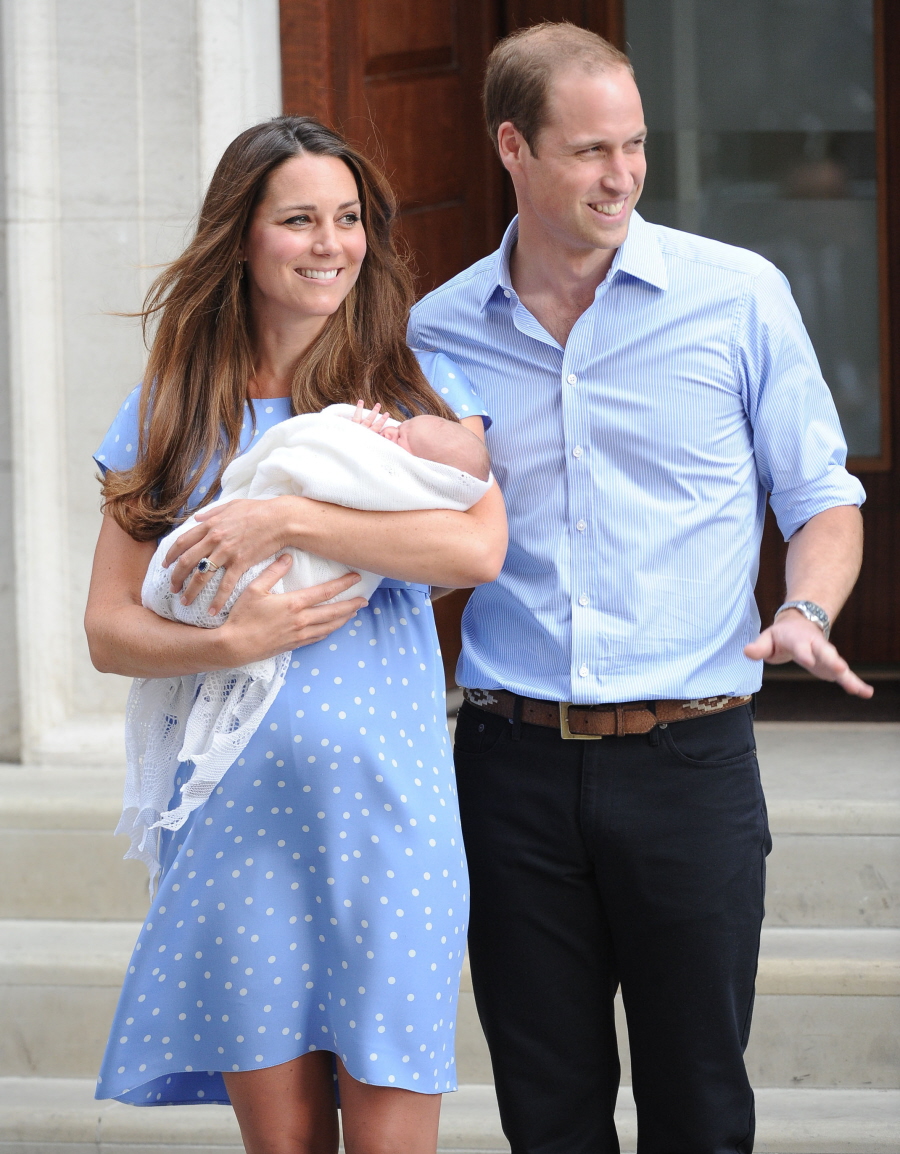 I've been kind of surprised by how well the royal propaganda has been working on the general public these days. I think people are mostly excited about Prince George and a new generation of royal babies, but I expected more of a backlash against the whole "William and Kate want George to spend his first months in the Middletons' house, without a nanny" thing. First of all, I don't really buy the idea that William and Kate are completely on their own. Not only do they have Carole and Michael Middleton helping them, but I'm sure the Middletons' hired a full staff. Again, Will and Kate have always played fast and loose with their staffing issues, like they don't really have staffers if the staffers are being paid by Prince Charles or Kate's parents. Still, the propaganda is working. Us Weekly had a story about Prince George's "first weeks":
Prince George may be the future King of England, but Prince William and Kate Middleton are bringing up a thoroughly modern baby. After welcoming their son on July 22, the Duke and Duchess of Cambridge, both 31, headed to Middleton's parents' home in Bucklebury, England, to live a quiet life while adjusting to parenthood.

The first royal order of business was simple: sleep. What followed at the Middleton house became a blissful routine. Wake up. Tend to George. Eat. Repeat. Dinners might mean a simple Italian meal cooked with help of housekeeper Antonella Fresolone. And even with two future kings of England at the table, "there's no special treatment," a family source tells Us Weekly. "William still has to help load the dishwasher after dinner. The same will apply to George when he's a grown boy."

The parents are making good on their plans to give Prince George Alexander Louis — or Georgie, as Prince Charles predicts he'll be nicknamed — a happy, pressure-free childhood.

Now, as the pair spend their weeks in Bucklebury getting to know their bundle of joy, parenthood is as rewarding as they might have imagined. "They're loving it," says a source close to the couple. "Every day is bringing new things to learn."

Though Fresolone has been offering an extra set of hands at diaper and feeding times, the couple have no nanny, nor do they have plans to hire one for some time. "They're doing as much as they can by themselves," says the family source. "The baby is always with one of them, or asleep."

And it sounds like the new parents have been a doing a great job raising a healthy, growing little boy. A mutual pal of the couple tells Us, "He already looks really different from when he was in the hospital!"
The insistence on "no nannies" has disturbed some of the classicists who believe that royal babies have always and should always have nannies. The UK papers have been running stories with royal historians and such, many of whom insist that in the long run, Will and Kate will probably/definitely need a nanny. So why hire someone fresh and new who can run after a growing boy? Why do that when William can just hire his retired nanny?
Prince William and Kate have asked his 71-year-old former nanny to help look after baby George, it was reported today. Jessica Webb is said to be considering the offer of coming out of retirement and being the 20-day-old prince's first charge.

Young William and Harry were shielded from their parents' bitter divorce by the nanny who never married or had children of her own. She reportedly tried to ensure the princes did not witnessed the screaming rows between Prince Charles and Diana – caring for the the boys from the age of seven until William went off to prep school five years later.

After she left Kensington Palace, Ms Webb went on to work for Viscount Linley and his wife Serena looking after their son Charles and daughter Margarita. But she kept in touch with the princes and was a guest at William's 21st birthday and attended the royal wedding two years ago.

One royal courtier told the Sunday People: 'Jessie would be ideal. Everyone likes her. She's discreet and she's of an age when she's not going to have her picture in the paper every five minutes.'

The paper claimed the 'granny nanny' is keen to help because William was a favourite of hers, but she is reluctant about doing the job full-time. Princess Diana chose her to be William's main nanny overruling Prince Charles who had wanted an old-school royal appointee. She believed Ms Webb would give the boys values of fairness and compassion and bring fun into her sons' upbringing, according the paper.

William, 31, reportedly wants to recreate the same feeling of security that Jessica gave him and pass it on to his own son. Kate, 31, is caring for George full-time but has been advised she will become exhausted by combining motherhood with her future royal duties. At the moment she is being supported by her mother Carole Middleton while William is back on duty as an RAF search and rescue helicopter pilot in Angelsey, North Wales.

Royal courtiers have urged them to install a more formal arrangement for looking after the baby once the summer is over. Prince Edward's wife Sophie Wessex, 48, employs two full-time nannies for her son and daughter.

A source told writer Sian James: 'They both accept the view that they won't be able to do it all. There is also a feeling that Kate might lay herself open to criticism if she is seen letting her mother have too much influence. William has very fond memories of Jessie and they've put the idea to her that she comes back. I think she's very flattered.'

Ms Webb, from London's East End, was traditionally trained and a colleague who worked with her is quoted as saying she had a "'terrific sense of humour'.

The colleague added: 'She would stand for no nonsense and would want to do things her way.'

William speaks to Kate and his baby son every day via videolink and Kate is supposed to be joining him on the island in four weeks' time. A Kensington Palace spokesman told MailOnline: 'It is too early to talk about potential childcare arrangements at this stage.'
Sophie has two nannies for her kids? I didn't know that. As for Will and Kate… well, we'll see. It depends on how quickly Kate goes back to her "royal duties". If she doesn't return to her royal duties for a while but she is seen keeping up her shopping and hair appointment schedule, there will be some backlash. But if she starts up her royal duties in the next few months, then I think people will just see the hiring of a nanny as necessary. And I agree, Kate has to walk a fine line about her parents – sure, it's great that she's close to her parents, but she also needs to avoid looking like she runs home to her mom whenever anything happens. As for re-hiring William's old nanny… I hope they do not do that. Just hire someone new.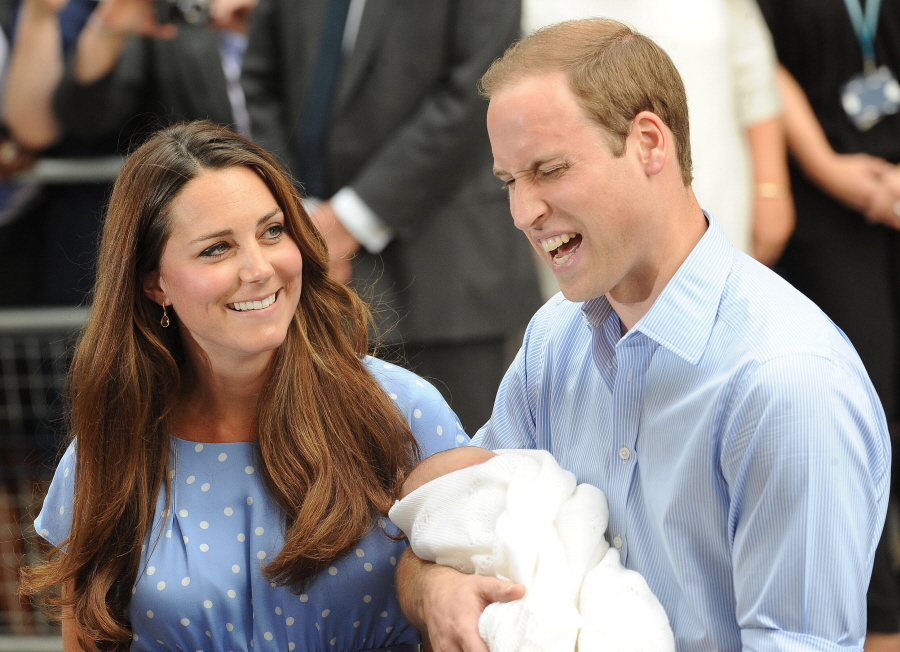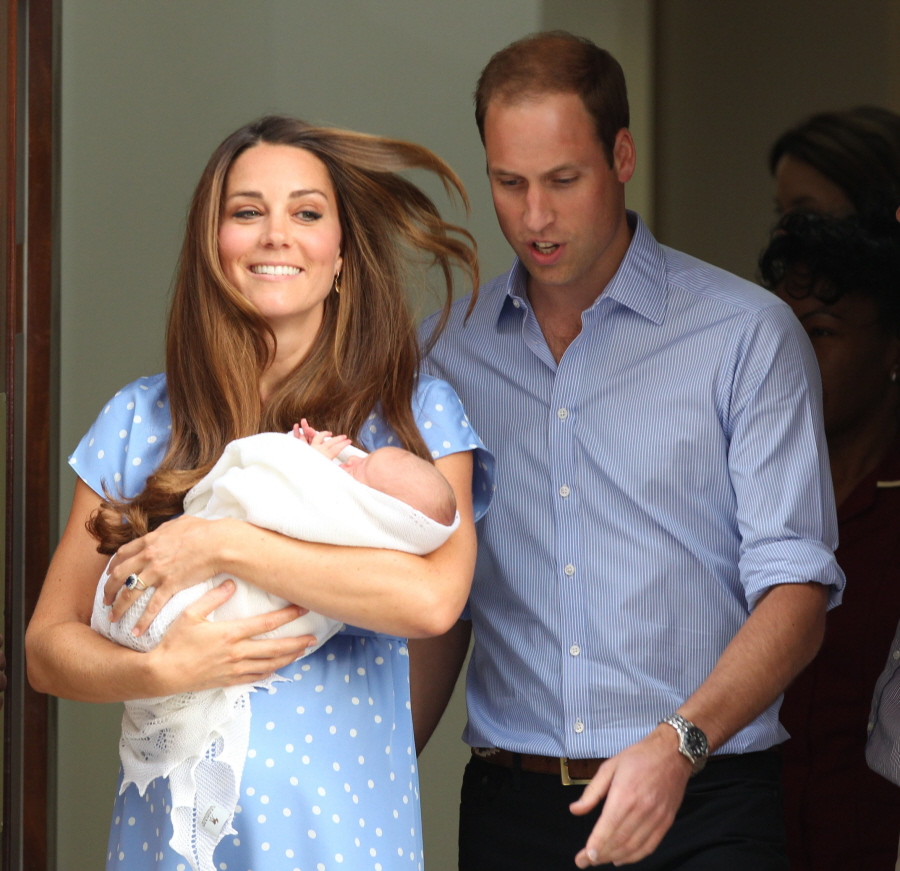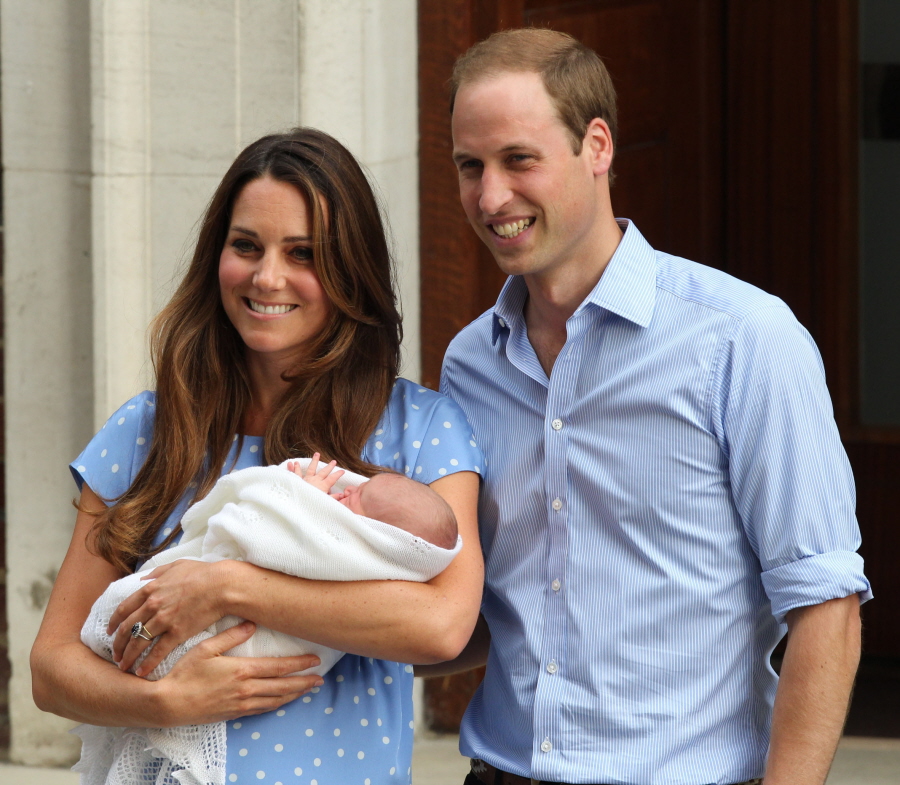 Photos courtesy of Fame/Flynet.