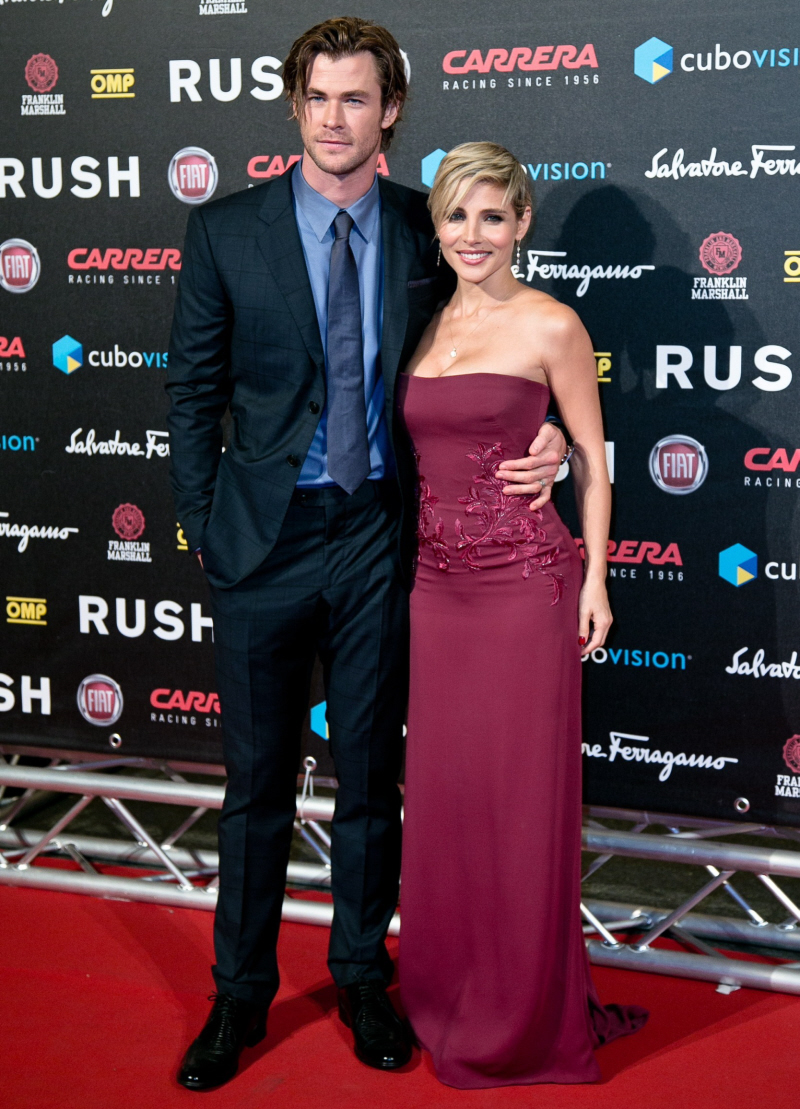 Here are some pics from the Rome photocall and premiere of Rush, starring your lovers Daniel Bruhl and Chris Hemsworth. Chris and Daniel looked pretty hot for the photocall (the low-key photos with Daniel in a navy sweater) and then they did not look all that good for the premiere. And of course Elsa Pataky was there for the premiere. You can't hold her back when there's a bank of photographers waiting to take photos of her husband. I don't know who did her dress, but it's pretty and non-threatening. Frankly, it looks like something Jennifer Garner would wear.
Daniel was also with a girlfriend-type identified as Felicitas Rombold, which is an amazing name. I guess they've been together for a while? Good for him. As you can see, Daniel continued his mission to look really grumpy and not photogenic throughout the press tour. I do like this guy, but maybe someone needs to give him some red carpet lessons?
Chris's hair looks really dark in these pics. It wasn't this dark at TIFF, I don't think. The darker hair suits him, right? He looks less caveman-ish. Huh. Maybe I would hit it after all.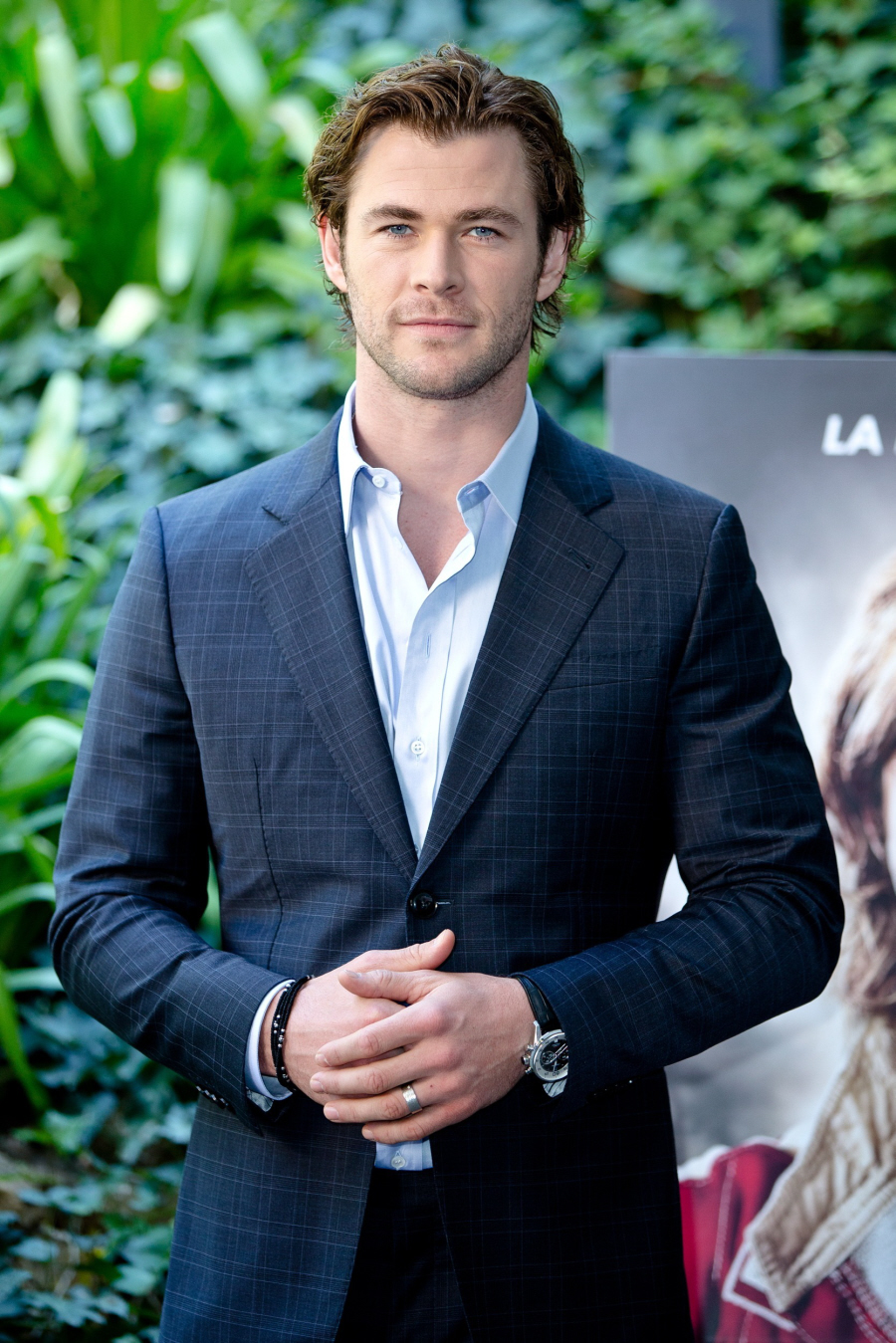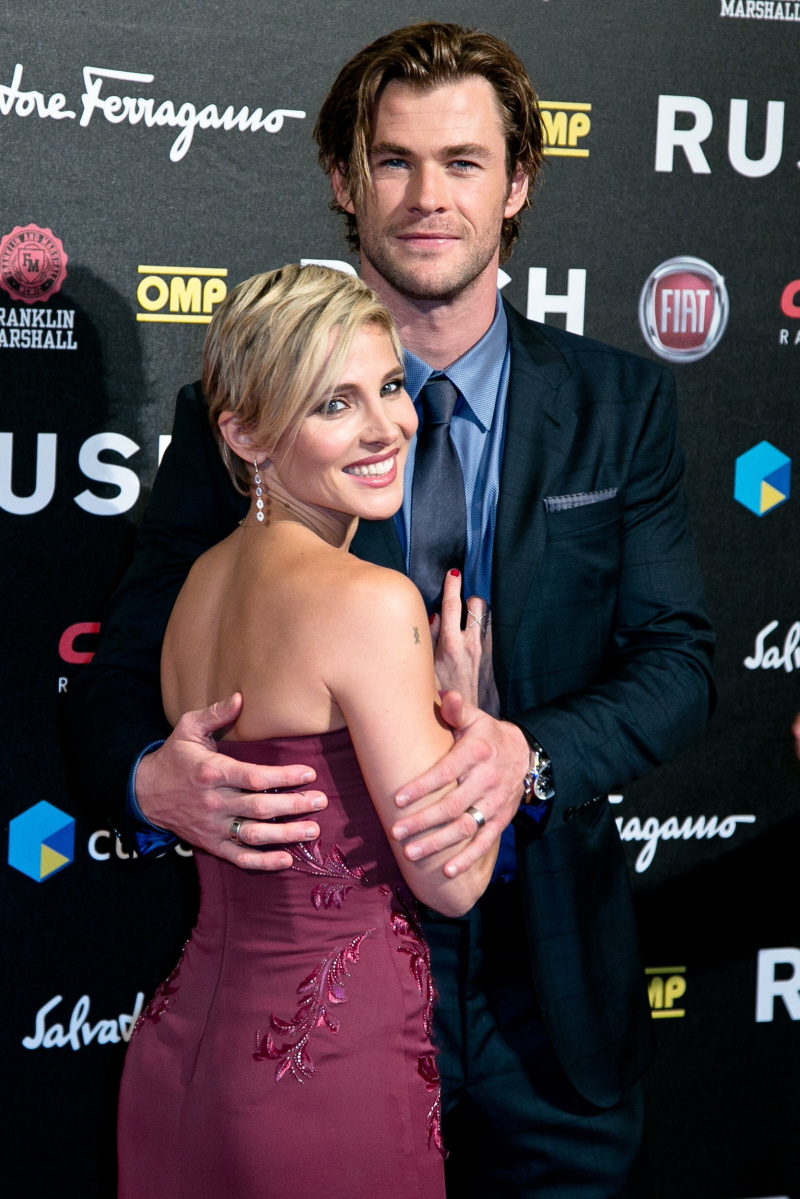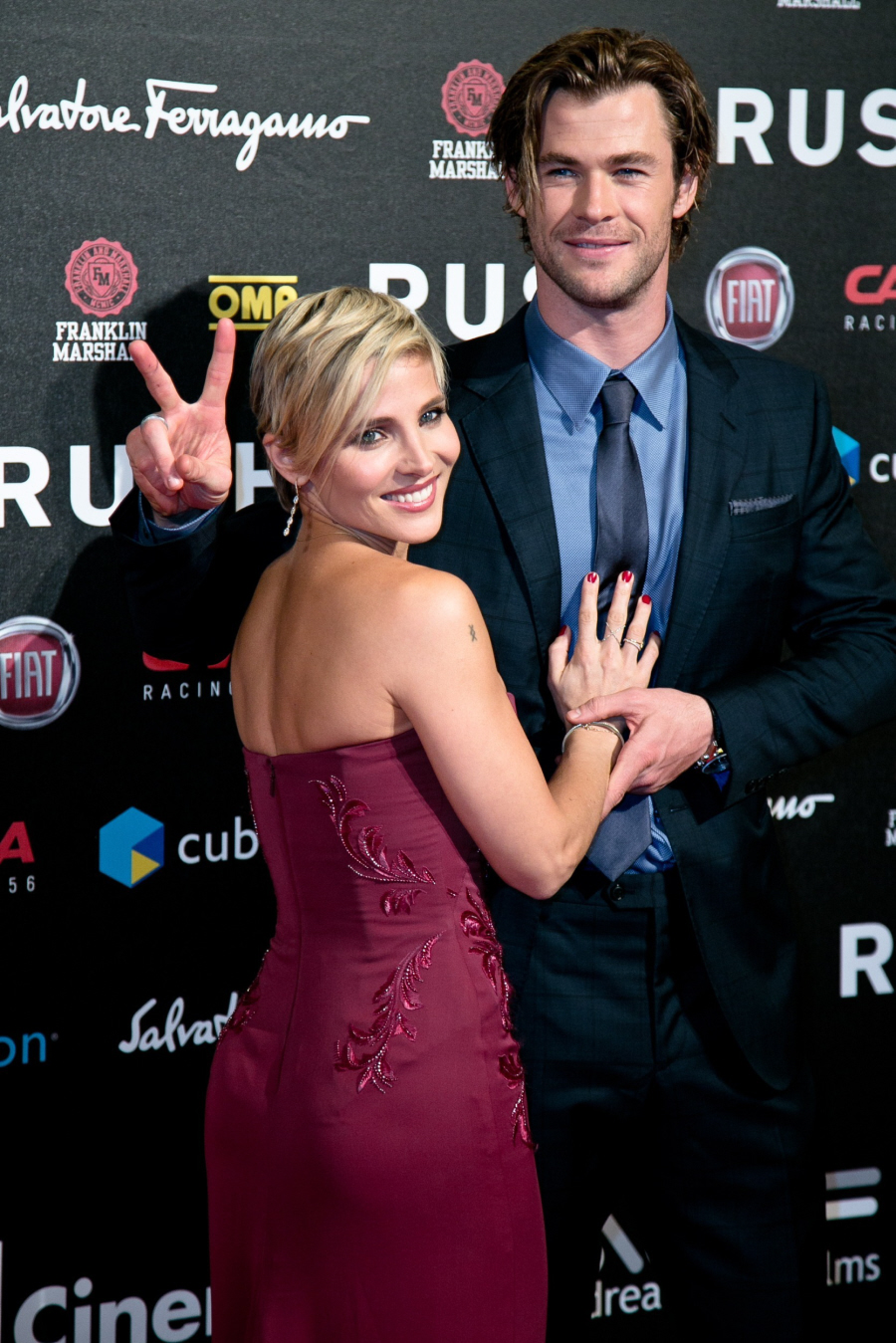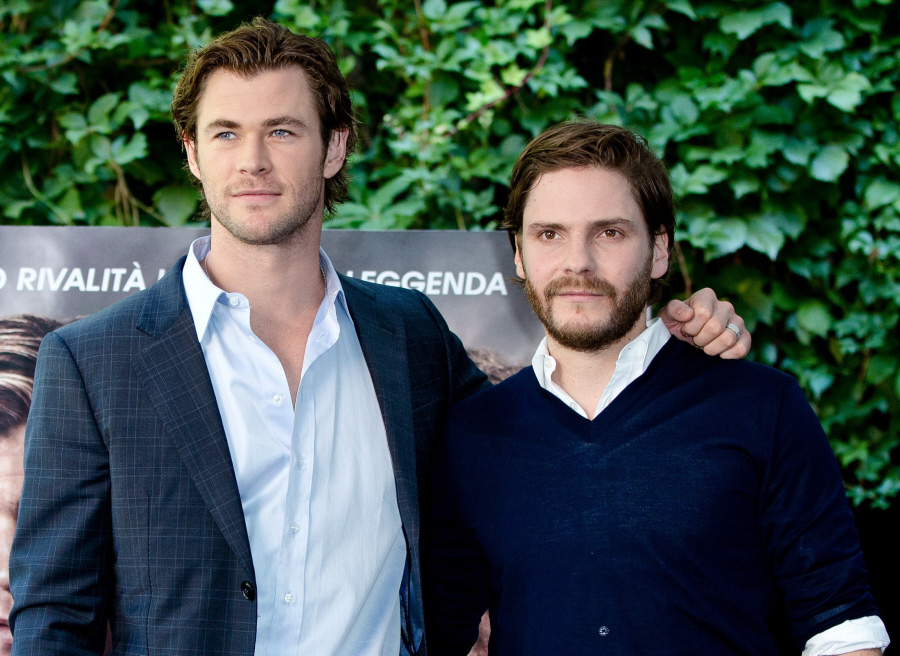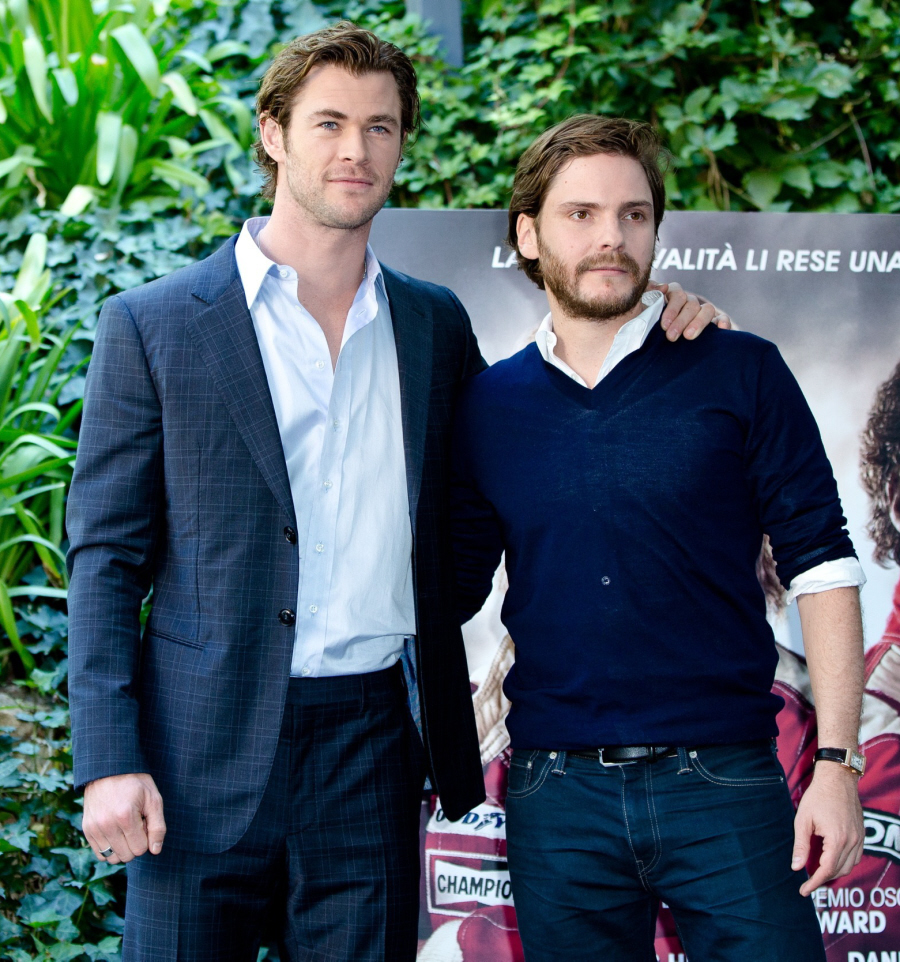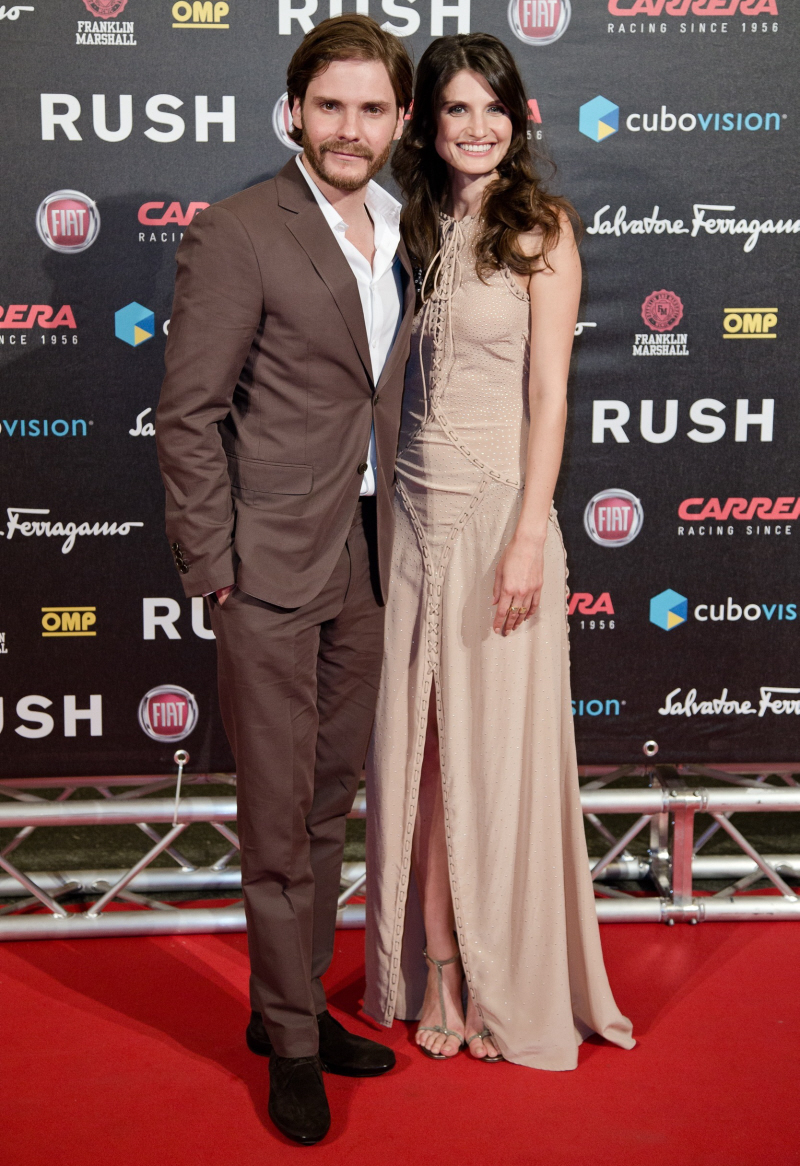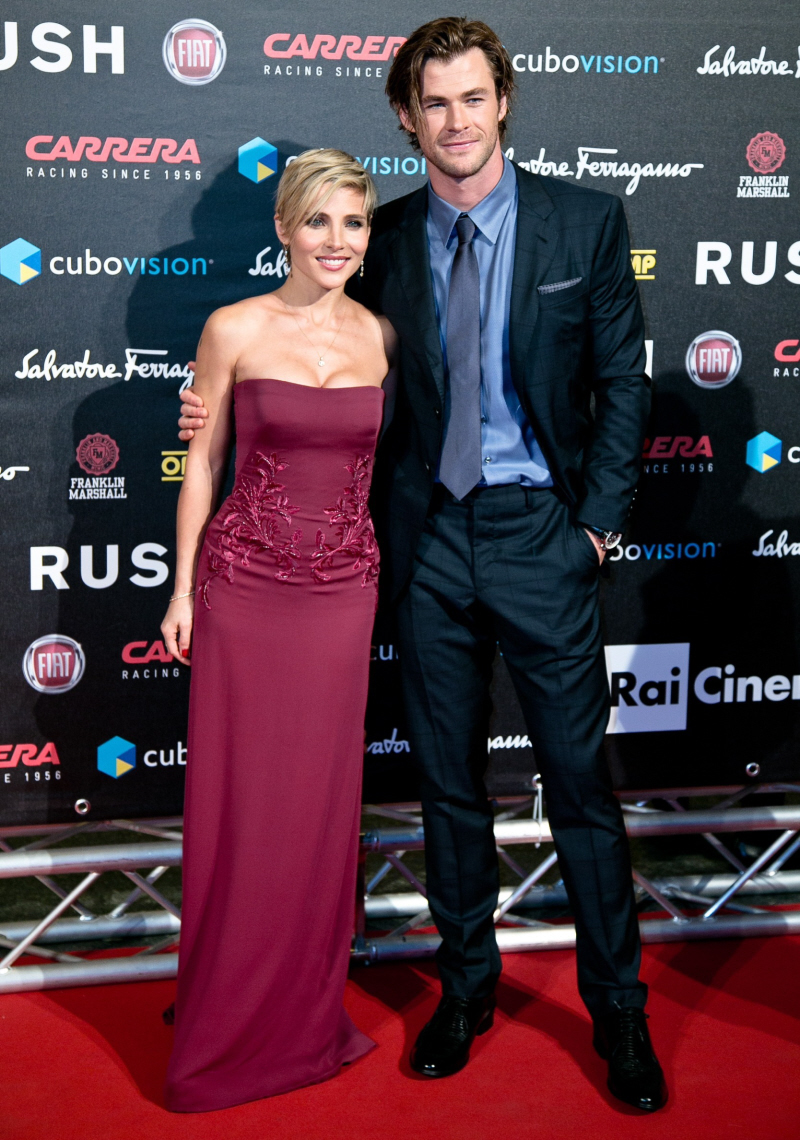 Photos courtesy of WENN.