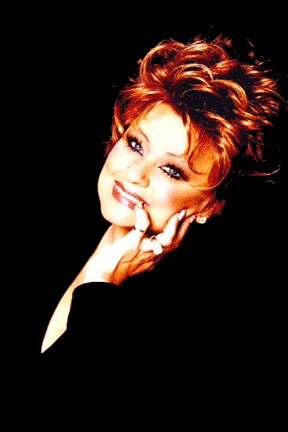 If you are going to look for drama writ big …and what do musicals love more than their drama writ big … then the narrative arc of that lachyrmose kewpie doll Tammy Faye Baker calls out for Adaptation.
And not the kind where Meryl Streep hunts orchids but the kind where eyelashes grow wild … where tears flow like sooty rivers … where Preachers fall and Scandals rise and the PTL: People That LOVE get huge implants and date Sam Kinison . Hell why stop at a musical … sounds like there's a ride at Disney World and a SIMS game in there as well
Broadway world reports that the project is underway:
A new musical, BIG TENT, based on the life of Tammy Faye Bakker, currently being developed

The musical will chronicle Tammy's extraordinary and turbulent rise to fame. Whether helping to create and maintain a large TV network, speaking out on behalf of AIDS awareness, or coping with the sex and fundraising scandals that brought down her husband Jim Bakker, Tammy took it all with a certain style and dignity.
In the era of Jerry Springer the Opera – widely acknowledged to be a contemporary masterwork – inspiration flows from all sources. And TFB …. Who is now actually Tammy Faye Messner — has always had a crazy aunt, sad clown, nice lady charm that cut through the years of caricature. And what does musical gotta have more than anything else … it's gotta have heart … Tammy Faye has plenty to spare.
Check out the Myspace page for musical previews
For more information on the show and to hear demo versions of several songs, visit its myspace at: www.myspace.com/tammymusical.
pic via TammyFaye.com