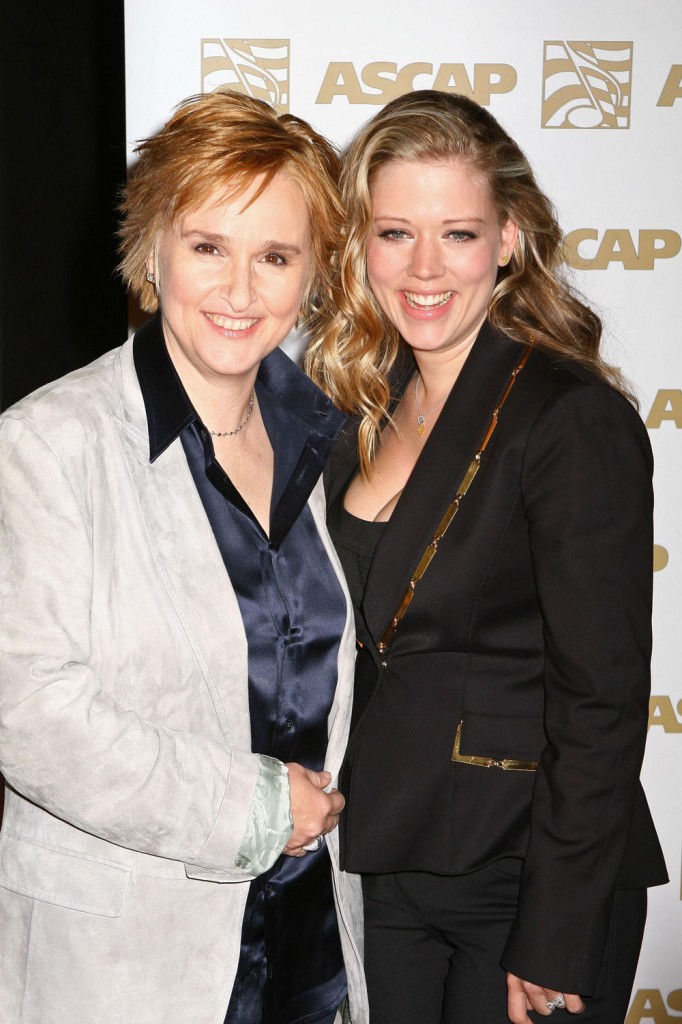 Melissa Etheridge's ex, Tammy Lynn Michaels, has become a textbook example of how not to use social media in the wake of a high profile divorce. She's complained repeatedly about being broke despite the fact that she gets $26,000 a month in child support for her twins. Michaels has complained about money problems for years, and you would think that she would have downsized by now and figured out how to live on $312,000 a year. In fact Michaels likely makes more than just $26,000 a month. Radar reports that she received a percentage of Etheridge's royalties in her settlement, which brought in an additional $60,000 a month about a year and a half ago. (It's unclear what she receives from Etheridge's royalties at this point.)
So Michaels should be very well off in her own right, and she should have arranged to have insurance in case of an emergency. Only not so much. She was recently complaining on Twitter that she's half a million in debt and has no health insurance to pay for needed surgery. Michaels tweeted that she suffers from polycystic ovary syndrome. In the wake of widespread criticism, Michaels took her Twitter account down, just like she removed her blog.
Melissa Etheridge's ex-partner and mother to their two kids, decided to offer more details to her followers after complaining about health and financial problems.

As RadarOnline.com exclusively reported, Michaels went public Saturday with the claim that she is $500,000 in debt and has no health insurance but needed surgery because her insides were "exploding."

This despite the fact that she receives $26,000 a month in spousal and child support and half of Etheridge's music royalties, which at the time of their settlement 15 months ago, put another $60,000 a month in Tammy's pocket.

Her troubles, Michaels says, include "continuous ovarian cysts that rupture, and an appendix that seems to be having fits." She also offered a supporter a souvenir of her upcoming surgery.

"Want my rotten ovary when its out? Maybe make it a conversational centerpiece?"

Michaels and Etheridge, who were registered as domestic partners in California before their split, continue to battle over custody issues and were in court as recently as last month.

The singer hasn't commented publicly on her ex's bizarre revelations, but Michaels pulled down her Twitter page Sunday, maybe deciding to keep a few things to herself?
Are you kidding me? I manage to have health insurance as a self employed person making a fraction of that amount, as do several of my friends. You go online, fill out some forms, and decide which company you want to work with. It is complicated and there are hidden fees, but it's a necessary part of being an adult. Yes I wish that health care costs were reasonable, but the point is that you need insurance in America particularly. You can think it's unfair but you have to work within the system.
It sucks being sick and PCOS is no picnic. One of my friends had it and she ended up needing a hysterectomy. She had her own insurance though, she wasn't stupid enough to think she could get by without it. I'm not talking about people who can't afford health insurance or who are barely making ends meet, that's different. I'm talking about a woman who makes more than a quarter million a year complaining about having no insurance. Did it ever occur to her that she should make arrangements for it? I bet it did now.
Header image is from 2007. Other photos are of Etheridge with her new partner, Linda Wallem, in 2013. Credit: WENN.com