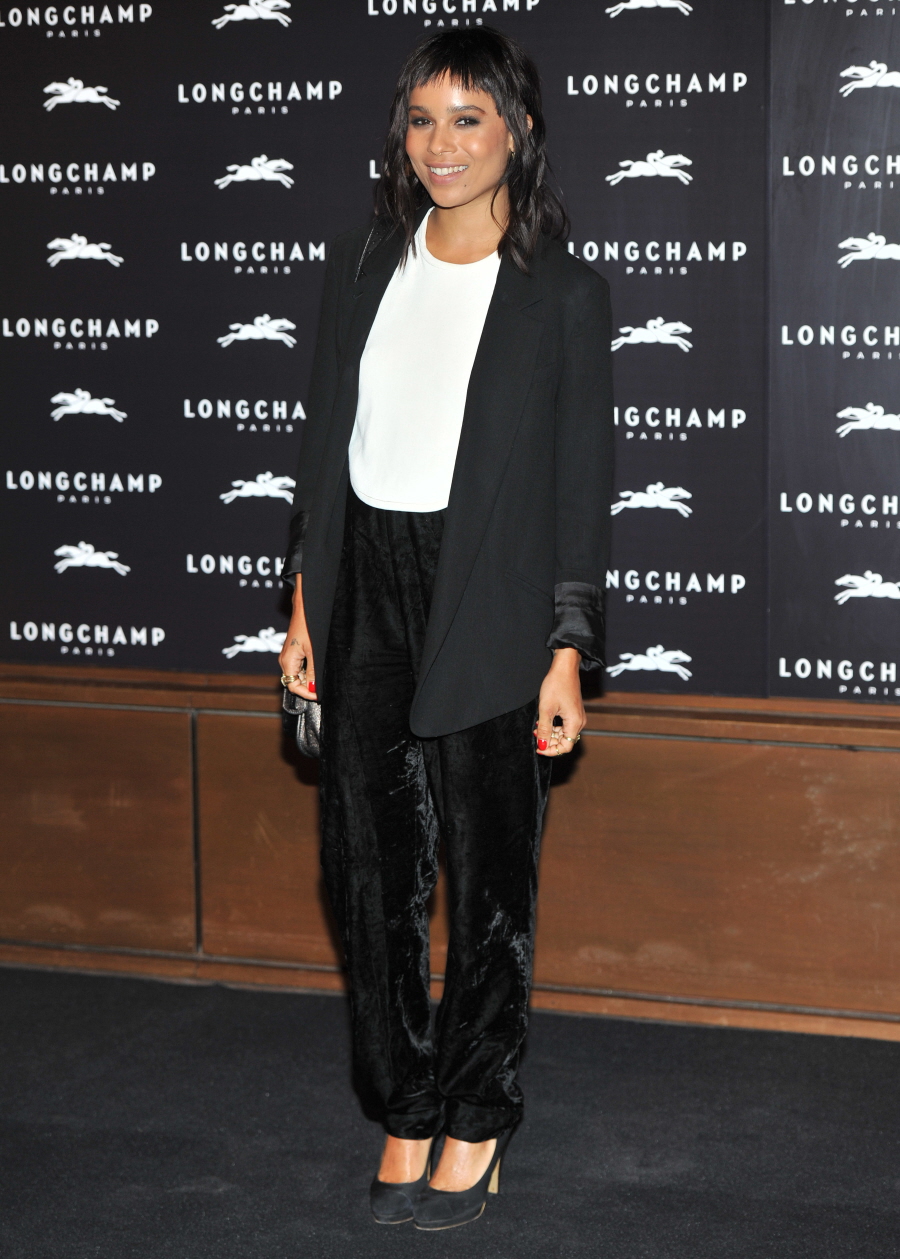 No one gave a crap when Zoe Kravitz and Penn Badgely broke up this past June, but I cared. I cared too much. After sort of hating Zoe when she was dating Michael Fassbender, I then found myself increasingly amused and awestruck when it seemed like Zoe dumped Fassbender for Penn. Zoe and Penn became one of my favorite little hipster couples, and they were together for two years (give or take). They even had an apartment together. But then it seemed like Zoe once again did the dumping, and Penn was left heartbroken. I've come to the conclusion that Zoe is total heartbreaker. And I love her for it. So who has Zoe set her sights on now? Apparently, she's got something going with CHRIS PINE. Yes, that Chris Pine. The dude who only dates D-list reality stars, D-list bikini models and randoms.
Chris Pine and Zoe Kravitz showed off their new love while attending London Fashion Week events in mid-September, but Star can reveal her pals are afraid she's headed for heartbreak!

"Chris is a selfish and egotistical guy," says a source close to Zoe, 24. "Her friends begged her to think twice about him, but she's smitten."

While the pair insist they are just getting to know each other, insiders say Zoe may be in over her head with Chris.

"She acts like she can't get hurt… but Chris has a way of getting women hooked on him."
[From Star Magazine, print edition]
I double-checked our photos and while we don't have any photo evidence of Chris and Zoe looking coupled up, both of them were in London for Fashion Week and neither really needed to be there, and I do think Star has it right – at least about them hooking up. On one side, I think they would make an interesting and hot couple and I would look forward to Zoe breaking his heart like she has with so many men. On the other side… she's too good for him. He's a d-bag when it comes to women. He might be a nice guy, he might be intelligent and great to his fans, but he has a bad track record with ladies. My suggestion for Zoe is to have her fun, enjoy him for a little bit and then dump him before he embarrasses her.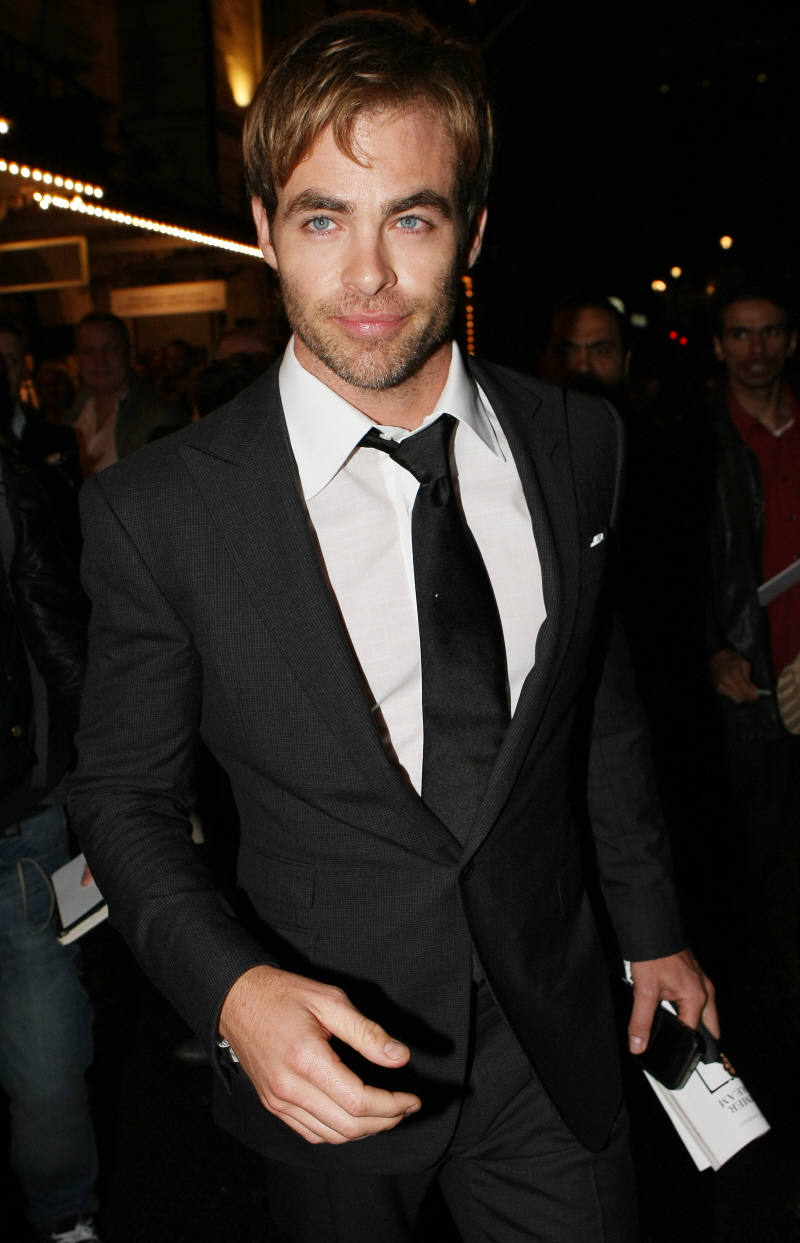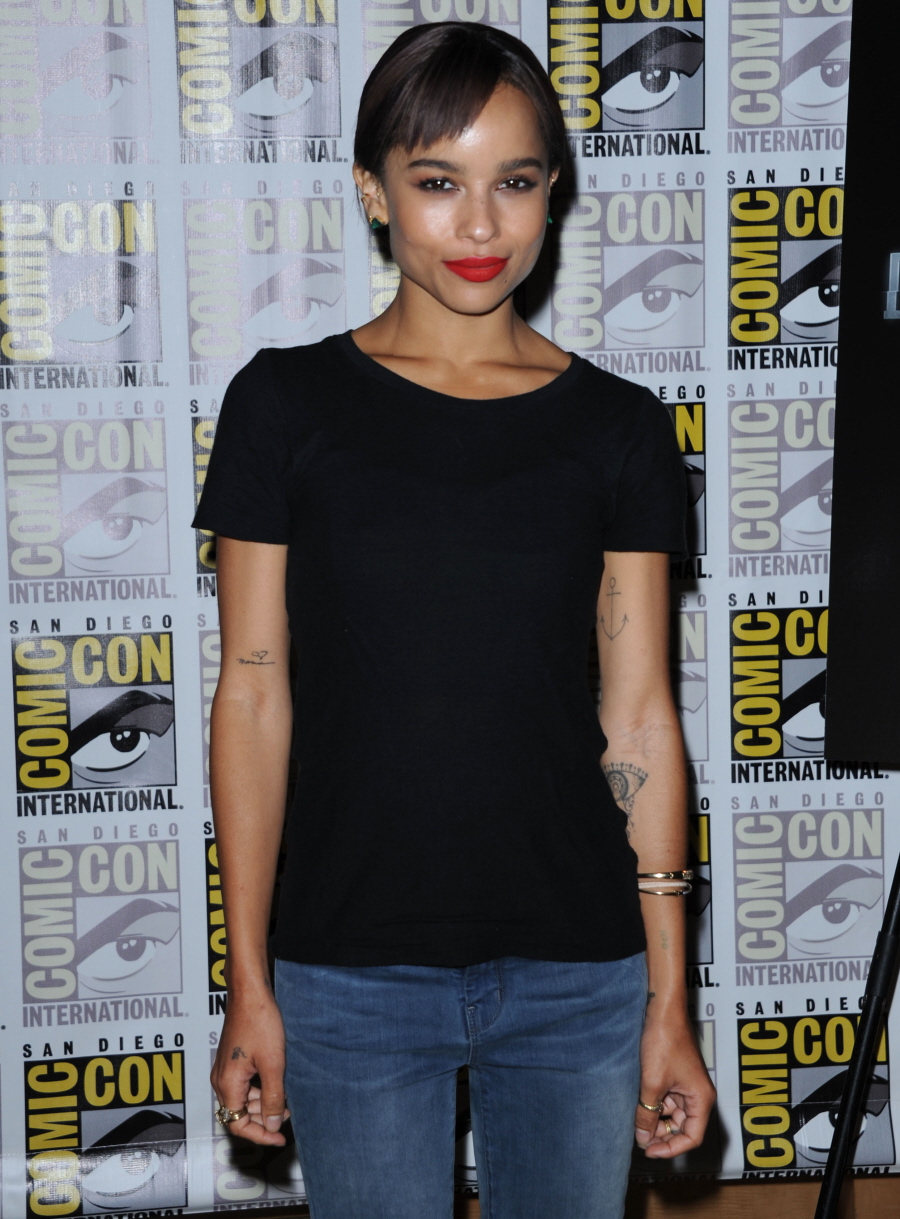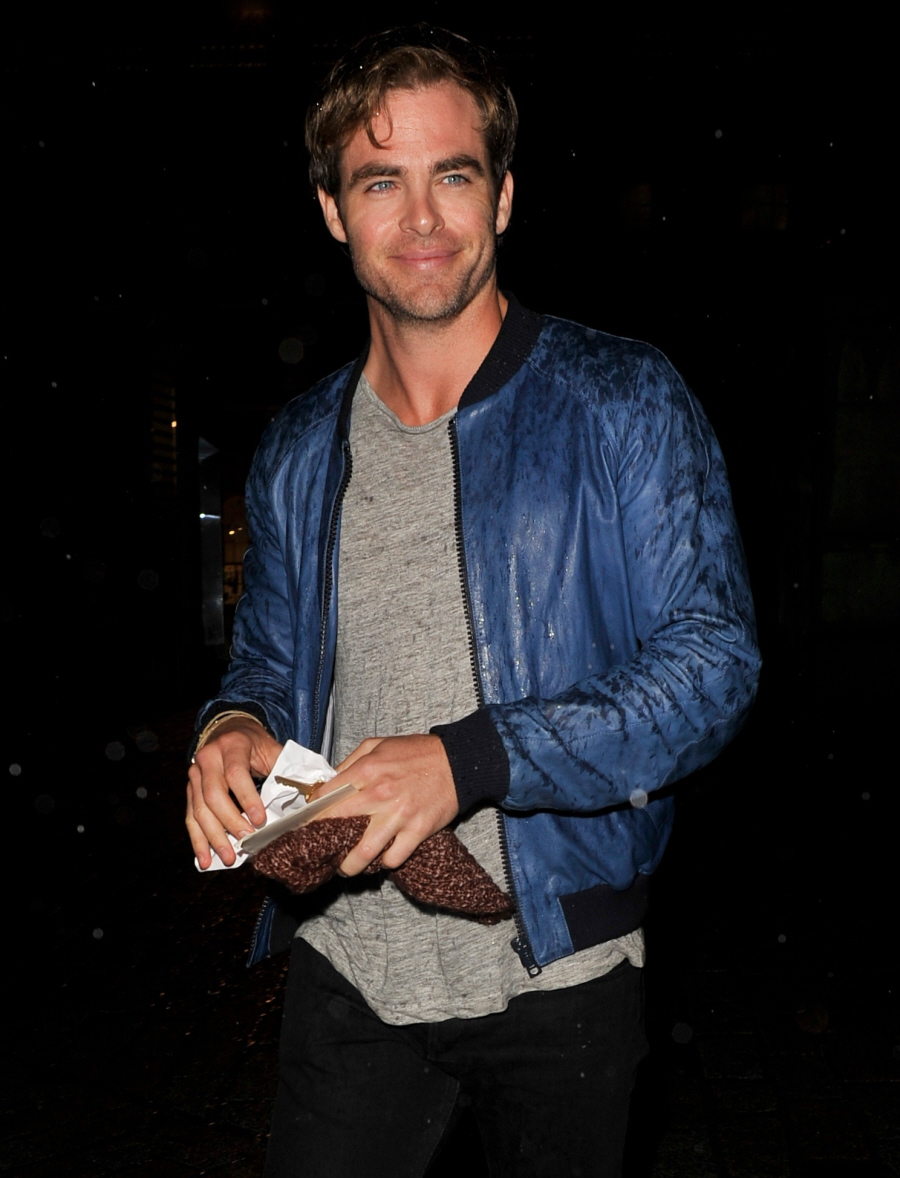 Photos courtesy of WENN, Fame/Flynet.